"QUANTUM SHOT" #345
link


Dark Roasted Blend: Weird & Wonderful Things in 2007

As a sort of overview, but mostly trying to highlight the themes and articles of 2007 that you might have missed, here is a roundup of various interesting posts from our archives and the most exciting links we found on the web in the past year:

Great thanks to all our readers, who made this last year such a memorable and exciting time at DRB! This site started just over a year ago, and became pretty cool place to hang around thanks to such a wonderful & excellent bunch of readers and commenters as you are!

------------
December





Most Popular on DRB:
Ships vs. Big Waves
Art of Extreme Sleeping
Most Dangerous Roads
Fun Logistics

DRB Favorites:
Unique Soviet Snowmobiles
Giant Iceberg Aircraft Carrier
Steam Buses & Trucks
RetroFuture: Glorious Urbanism

Hidden Gems (from the web):
Steampunk Internet on Cards
The Forgotten Sound Mirrors
Star Wars Subtitles
Our vote for the best new visual site

------------
November

Most Popular on DRB:
Retro-Future: To the Stars!
Airplane Oops! Situations
Liquid Art & Droplet Photography
Glamorous Insects

DRB Favorites:
Strange Food Special
Cool art from everyday objects
Strange Tanks
Russian Buran Space Program

Hidden Gems (from the web):
The most amazing streets in the world
Shark vs. Octopus
Possibly the best video ad ever
The Wonders of Miniaturization

------------
October





Most Popular on DRB:
The Art of Grotesque
Stationery with Bite
Ice Storms!
Nature's Great Survivors
Heavy Machinery Acrobatics

DRB Favorites:
Vintage New York
Cool Road-Rail Vehicles
Interview with Jeff VanderMeer
The Hanging Monasteries of the World

Hidden Gems (from the web):
Extreme Russian Army Offroad
Steampunk laptop
The Most Beautiful Libraries of the World
Abandoned Stalin's Railway

------------
September

Most Popular on DRB:
Future of the Urban Transport
Exquisite Eggshell Carvings
Firing Countermeasures (Flares)
Extreme & Beautiful Weather

DRB Favorites:
Vending Machines Craze in Japan
September 11 Premonitions
Unusual Musical Instruments
Ballistic News

Hidden Gems (from the web):
Full scans of mysterious Voynich Manuscript
The Doomsday Machine Update
The World's First Skyscrapers
Strange sphere in the middle of the Russian forest

------------
August




Most Popular on DRB:
When Construction Goes Wrong
World's Smallest Cars
Tesla Power in Your Backyard
Balancing the Forces

DRB Favorites:
Capsule Living
Cute Vintage Album Covers
Most Unusual Books
The Rusting Monsters of the Lopatino Mines

Hidden Gems (from the web):
10 Most Awesome Movies that Hollywood Killed
Complete Calvin & Hobbes, by year
Our Lifetime in Numbers
Stanislav Petrov: the man who saved the world

------------
July

Most Popular on DRB:
Anything for the Great Shot!
Best Graffiti Showcase
Abandoned Tunnels & Vast Underground Spaces
Satellite Dish Art

DRB Favorites:
Tank Bling!
Environmentally friendly houses
Alternative Energy Mega Projects
People as Pixels in Monumental Art

Hidden Gems (from the web):
Periodic Table of the Internet
Most Hilarious Robbery
Weta Steampunk Rayguns
Stalin's Architecture: Unrealized Projects

------------
June





Most Popular on DRB:
Aim...Fire! High-Speed Photography
One Day in Space
Cool Computer Case Mods
Jets&Clouds Effects

DRB Favorites:
How to become a real cyborg
Vertical Grass Art
VTOL concept airplanes
Not Your Ordinary Plants

Hidden Gems (from the web):
Nightfall: Earth's Uncontrolled Rotation
13 real heists from around the world
Catatumbo: the Everlasting Storm
The Master Touch: awesome car chase

------------
May

Most Popular on DRB:
Dubai Architecture Update
Strange Towers of the Third Reich
Ekranoplans Showcase
Men Rules; Guide for Women

DRB Favorites:
Soviet Army Super Vehicles
Painted City Blocks
Communist Gothic Architecture
Newborn hendgehogs!

Hidden Gems (from the web):
The man who owns the internet
The best extreme driving video
Overpopulation: Hong Kong Apartment Buildings
Strange car chase across Russia

------------
April





Most Popular on DRB:
The World's Strangest Vehicles
Super High-Speed Trains
Dry Valleys of Antarctica
Mammatus & Other Extreme Clouds

DRB Favorites:
Stealth Ships
Lovely Ladies of Yesteryear
Cold War: Gas Mask Fashion
X-Ray Art

Hidden Gems (from the web):
Atmospheric Optics
Starships to scale: the ultimate collection
The Best Rube Goldberg Machine Video
Submersible Aircraft Carriers

------------
March

Most Popular on DRB:
Rarely Seen Shuttle Prelaunch Activities
Really Bad Wiring Jobs
Airplane & Boat House Conversions
Moscow Futuristic Visions from 1900

DRB Favorites:
Ghost Cars of the World
Decorative Robot Creations
Fractals for Food
Big Fish Extravaganza

Hidden Gems (from the web):
Incredible Street Installations
Middle Ages Tech Support
Best Car Chases on the web
The Biggest Living Creature on Earth

------------
February





Most Popular on DRB:
Weirdest Music Scores
What can be done with the VW Beetle
Vintage Stewardesses
WWII Nazi tank manuals

DRB Favorites:
Rare look inside the largest crane & container ships
The Strangest Plant on Earth
Aerodynamic Marvels
Dream of Solo Flight

Hidden Gems (from the web):
High-voltage Cable Inspection (from a helicopter)
Engrish: recent discoveries
Baikonur: Ghost Cosmodrome
Brilliant Video: The Wine Cellar

------------
January

Most Popular on DRB:
America in the 30s & 40s
Japan's Biggest Floating Crane
Anti-US Posters from North Korea
Wind Power in Stormy Waters

DRB Favorites:
Pre-fractal Art
Jet-Powered Trains
Discovering Iran
Futuristic Citroen DS

Hidden Gems (from the web):
10 Most Magnificent Trees in the World
Catalog of the World's Abandoned Places
What the World Eats
Weirdest Book in the World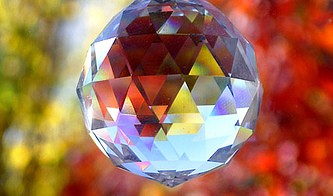 We also would like to thank our friends: co-bloggers, partners and the sites which contributed to the growth of DRB in the last year:
(alphabetically):

bldgblog
Boing Boing
CoolHunter
DeputyDog
Dump Trumpet
Ectoplasmosis
Fogonazos
Gadling
Grow a Brain
InventorSpot
Meine Kleine Fabrik
Miss Cellania
Modern Mechanix
Neatorama
Octopus Design
Oddee
Oobject
Presurfer
Quipsologies
Reuben Miller
SeeHere
Skullring
Spluch
Suicide Bots
The Thinking Blog
Thoughts from the Sidelines
Treehugger
UniqueDaily
WallStreetFighter
WebUrbanist

Stay tuned for more extraordinary & thrilling material on DRB in 2008!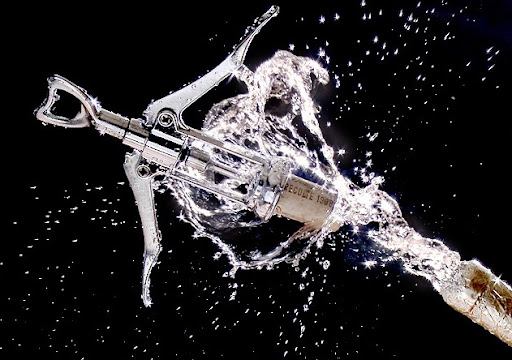 (photo courtesy Luiz Luxvich)



+StumbleUpon



Permanent Link...
Dark Roasted Blend's Photography Gear Picks:
READ RECENT POSTS:
"Dark Roasted Blend" - All Kinds of Weird and Wonderful Things, Discovered Daily!"

DRB is a top-ranked and respected source for the best in art, travel and fascinating technology, with a highly visual presentation. Our in-depth articles in many categories make DRB a highly visual online magazine, bringing you quality entertainment every time you open your "feed" reader or visit our site.

Connect with us and become part of DRB on Facebook, Twitter, Pinterest, Google Plus; make sure to subscribe to our updates.

Our mobile site: http://mobile.darkroastedblend.com. You can also read us on iPad, as part of Flipboard popular free app, under "Cool Curators" category - see here.


COMMENTS:
:
READ MORE RECENT POSTS:
CATEGORIES
:
airplanes
|
animals
|
architecture
|
art
|
auto
|
boats
|
books
|
cool ads
|
funny pics
|
famous
|
futurism
|
food
gadgets
|
health
|
history
|
humour
|
japan
|
internet
|
link latte
|
military
|
music
|
nature
|
photo
|
russia
|
steampunk
sci-fi & fantasy
|
signs
|
space
|
sports
|
technology
|
trains
|
travel
|
vintage
|
weird