"QUANTUM SHOT" #384
link


Their love, revolt and ultimate decay:

Revolt of the Mannequins

You remember "The Machine-Animals of Nantes" article, where we spoke at length about Royal de Luxe theater in Nantes, France. With a gracious permission of Stefan of the "La Révolte des Mannequins" site, we now can glimpse into another production by Royal de Luxe mechanical marionette street theater company.

This production follows "The Sultan's Elephant" and has been shown in Nantes this February to a great acclaim. As always with this company, the sets and mannequins are incredibly detailed and are part of the dynamic story, which takes 10 days to unfold.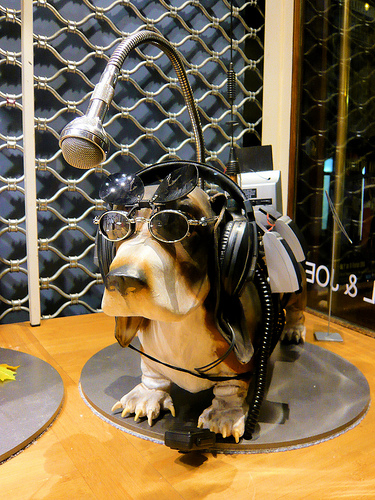 The Mannequins are arranged into 13 stages/stories during the days of presentation, among them "The Comic Fire Brigade", "Evil Tale for Other People's Children", "Nightmare of the Puddle", "Grandfather's Birthday", "The Sniper" (see the whole list here)

The latter is a dynamic story, unfolding through various placements of sinister sniper figure and an inspector stalking it: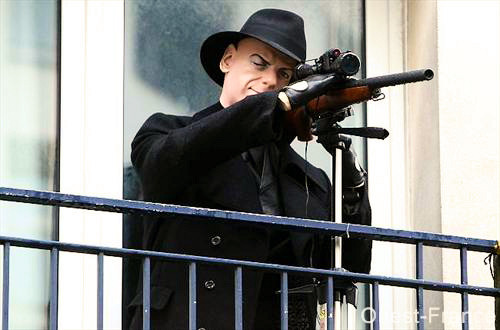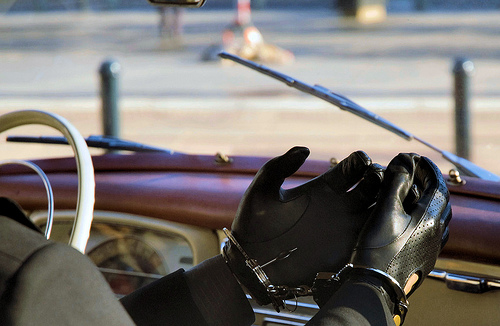 Next comes the story of finding, cultivating and harvesting these... you know, sweet little bums: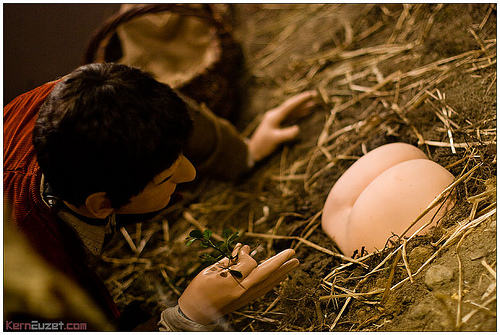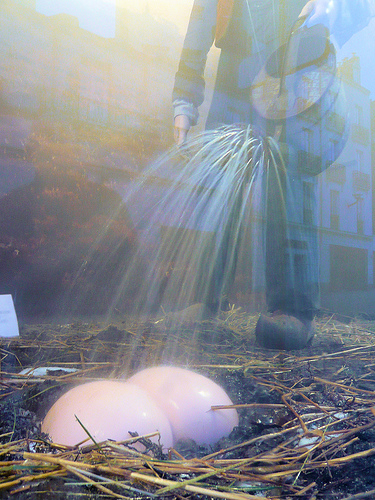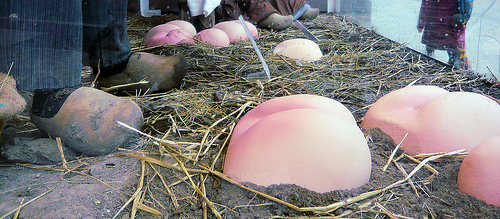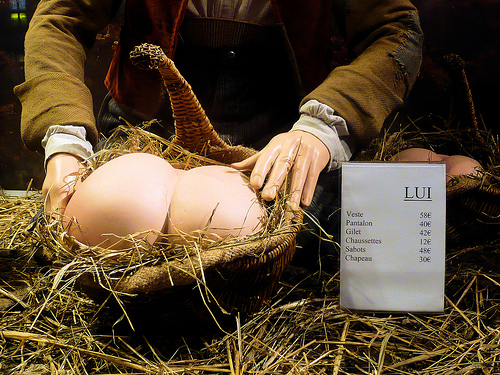 The Homeless Woman (and her means of transportation) -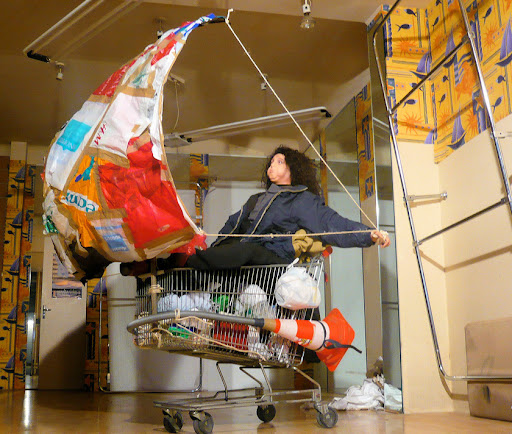 "Nightmare of the Puddle" - every day a guy grows out of the black goo on the floor: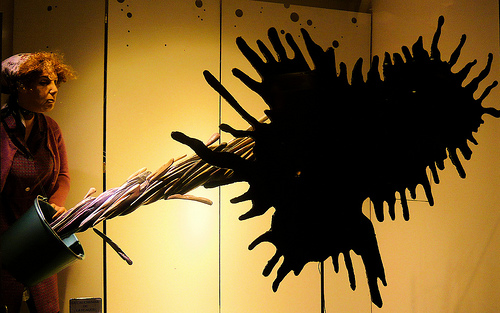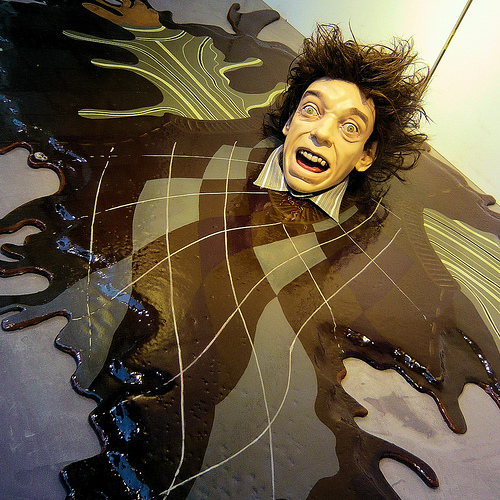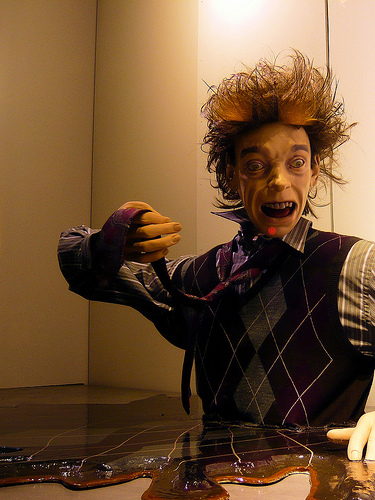 "The Hunter": The hunter's dog comes with all kinds of handy attachments: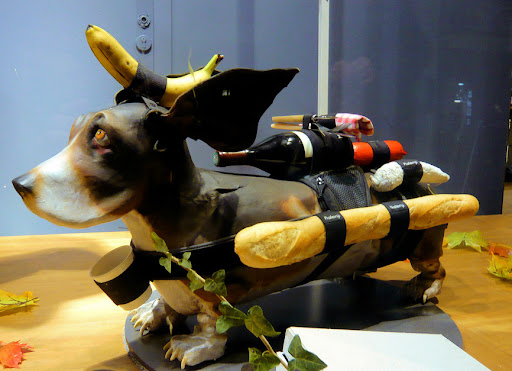 and the hunter's tie speaks for itself:




"The Lovers" is a story of two mannequins who fall in love, while being on display in different stores on the opposite sides of a street. They however, get very close to escaping and joining each other: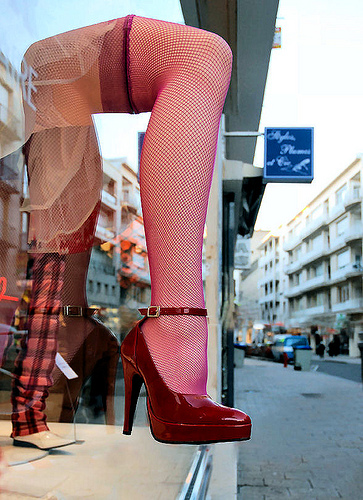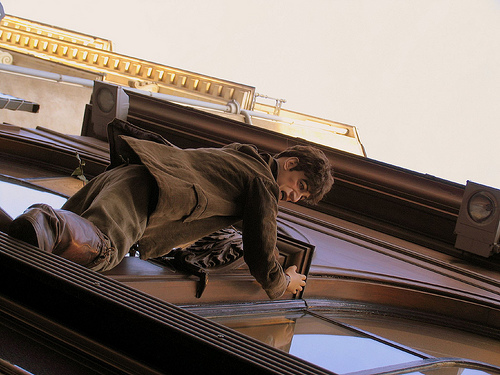 Finally, in "Test Positive", the old-and-wise-looking baby is seen crawling back into the mother's womb, all the while getting younger: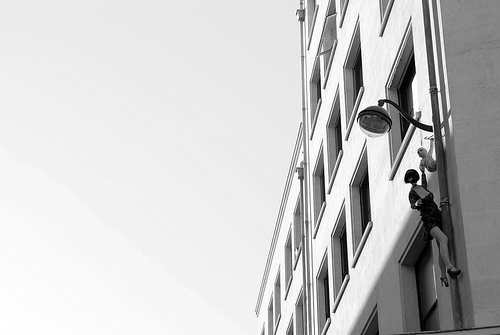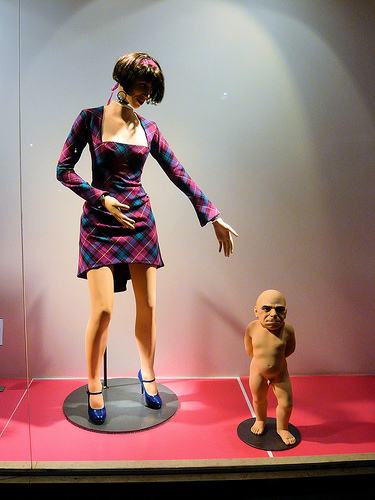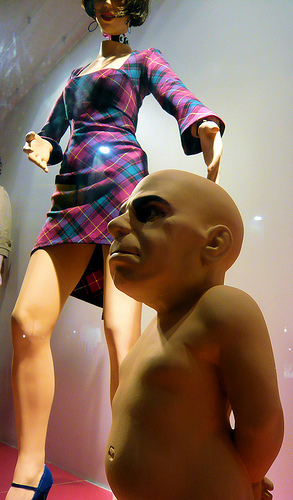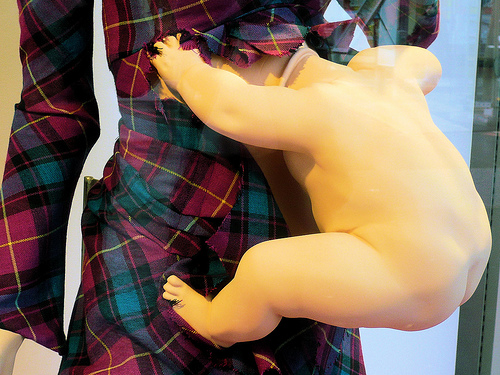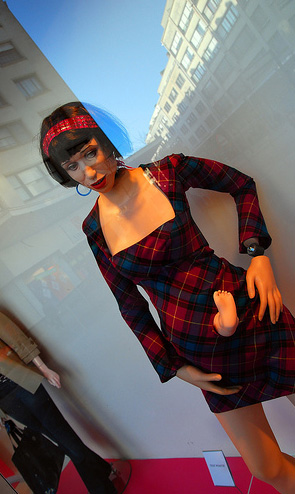 (most images credit: Stefan, plus RegarderVoir)

There is also a Flickr pool dedicated to images from this production.




Permanent Link...
...+StumbleUpon
...+Facebook


Category: Weird,Art
Related Posts:
The Machine-Animals of Nantes, Nightmare Playgrounds

Dark Roasted Blend's Photography Gear Picks:
RECENT ARTICLES:
"Dark Roasted Blend" - All Kinds of Weird and Wonderful Things, Discovered Daily!"
DRB is a top-ranked and respected source for the best in art, travel and fascinating technology, with a highly visual presentation. Our in-depth articles in many categories make DRB a highly visual online magazine, bringing you quality entertainment every time you open your "feed" reader or visit our site -
About DRB
Connect with us and become part of
DRB on Facebook
,
Twitter
,
Pinterest
,
Google Plus
; make sure to subscribe to our
updates
.
Our mobile site:
http://mobile.darkroastedblend.com
. You can also read us on iPad, as part of the
Flipboard
popular free app.
YOUR COMMENTS:
:
READ OTHER RECENT ARTICLES:



Mind-Blowing Optical Illusions, Part 6

"The soul has illusions as the bird has wings: it is supported by them"



Exceptional British 1950s Scifi Artwork

Quintessential Space Pulp Art by Ron Turner and others



Extreme Parenting & Wild, Wild Kids! Part 2

The Joys and Perils of Having Interesting Kids



Creation and Destruction of Sand Mandalas

Profound Art Ritual Reflecting the Sanctity of Our Lives



Funny Sports Update

Underwater Ice Hockey, Extreme Stunts, etc.(Pics)



The New Motor, or the Steam-Powered Messiah

The strange, true tale (plus some wicked cyberpunk art)



Machines Alive! The Whimsical Art of Boris Artzybasheff

Is it a dream, or a nightmare?



Automated Musical Instruments

Music Robots: No Performer Necessary



American Supersonic Airliners:
Race for a Dream

Supersonic Marvels, Largely Forgotten Today



Pulp Pleasures: Eando Binder

"Where Eternity Ends" and other rare gems



Epic Fantasy: the Start of the Journey

Part 2 of our "Best Classic Fantasy" series



Strange Shadows: Best Classic Fantasy

Fantasy "Glitches in the Matrix", Epic Lands, and more!
CATEGORIES
:
airplanes
|
animals
|
architecture
|
art
|
auto
|
boats
|
books
|
cool ads
|
funny pics
|
famous
|
futurism
|
food
gadgets
|
health
|
history
|
humour
|
japan
|
internet
|
link latte
|
military
|
music
|
nature
|
photo
|
russia
|
steampunk
sci-fi & fantasy
|
signs
|
space
|
sports
|
technology
|
trains
|
travel
|
vintage
|
weird