"QUANTUM SHOT" #377
link


Also read Part 1

Richly-textured land, rarely seen in the West

Outside of politics, this is a fascinating, enchanting world, rarely shown in all its color. Since our first part we received many requests to continue with the series, and in fact, we'll continue to highlight the natural beauty of Near and Middle East countries, such as Armenia, Lebanon and Israel. In our humble opinion, people should learn to appreciate natural beauty and historic customs, without reaching for a "telescopic finder" of a rifle.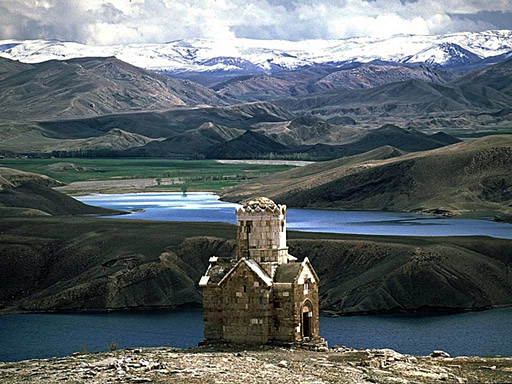 "Armenian Church Maryam-e Moghadas (The Holy Mary)", photo by Peter Kerber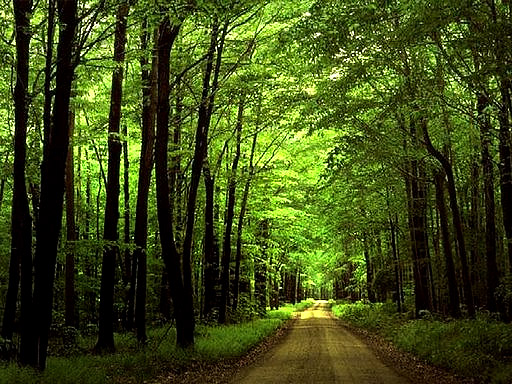 "Woods of Mazanderan", photo by Zohreh Ghaemi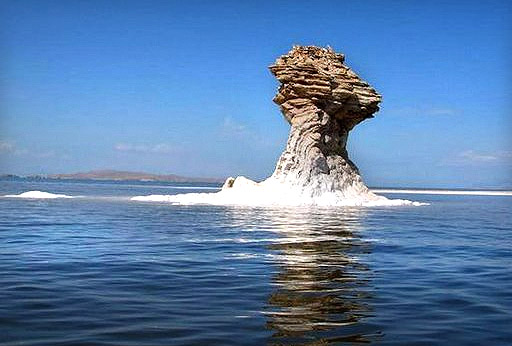 "Oroumieh Lake", photo by Hamid Sedghinejad


Good place for Star Wars pod racing: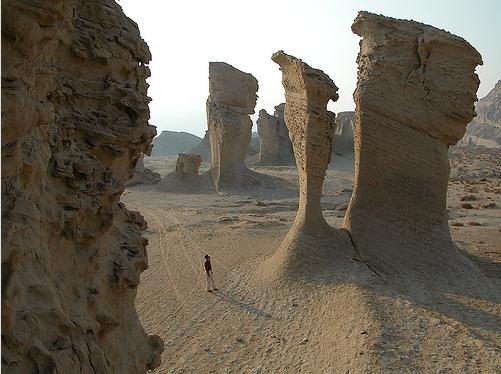 "Saayeh khosh formations in Southern Iran", photo by Sizif


Switzerland? Not quite: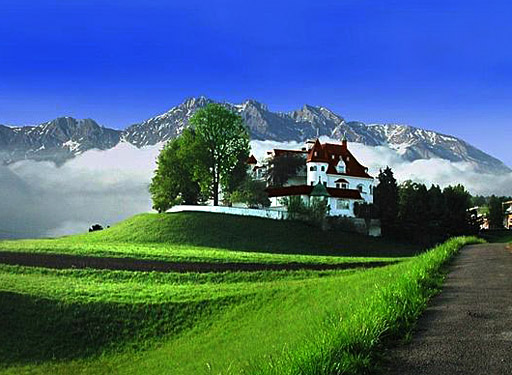 "A mansion in Uramanat" Photo: paveh2005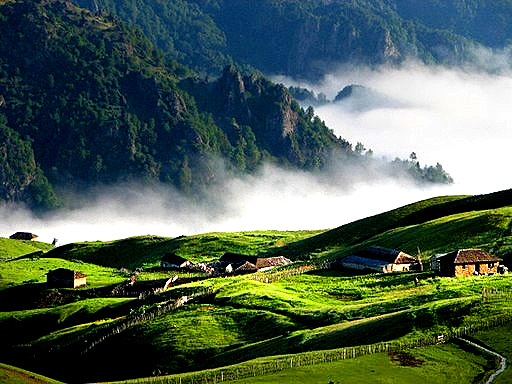 "Sobatan Village - Ardebil", photo by Ali Vakilirad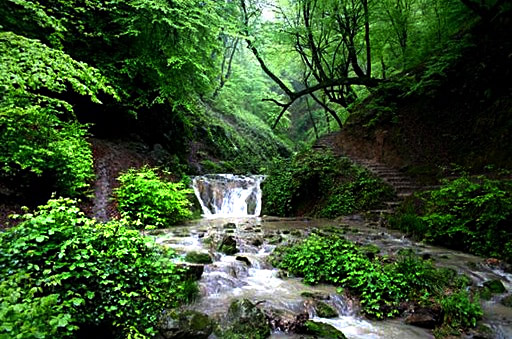 "A Stream in the Golestan Province", photo by Avahid


Majestic Daryaasaar mountains: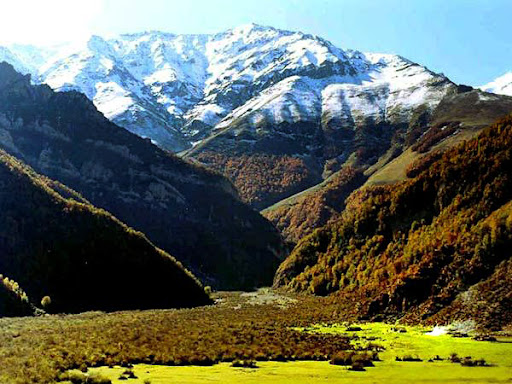 Photo: Babak A. Tafreshi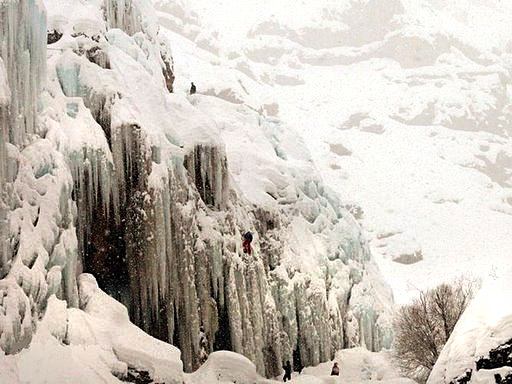 "In Alam Kooh Mountains", photo by MountainZone


Play of geometric forms inside the mosque: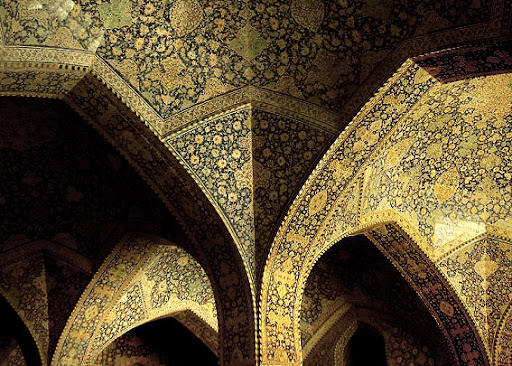 "Emam Mosque - Isfahan", photo by Sergej Marsnjak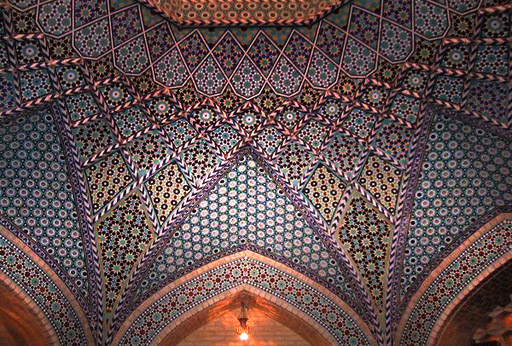 Akhavan Residence


500 BC. Gold Achaemenid Lion (Persian treasures) -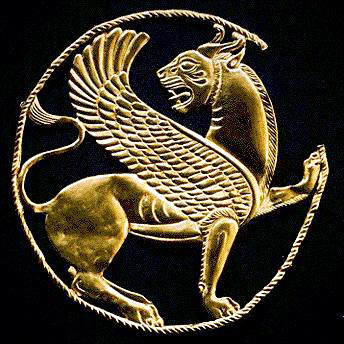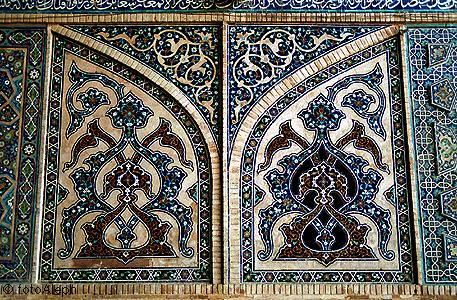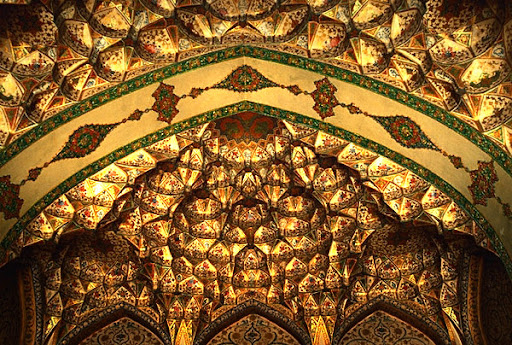 photo by Afra Zomorodian


Incredibly intricate stone carvings: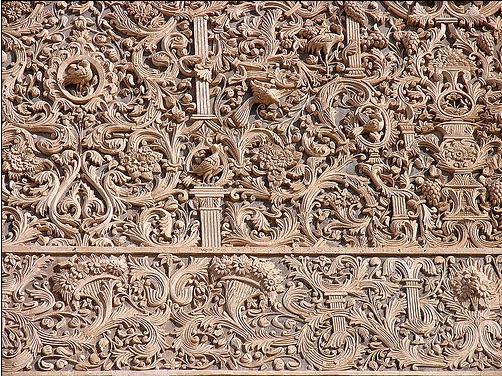 Prayer niche at Isfahan Friday Mosque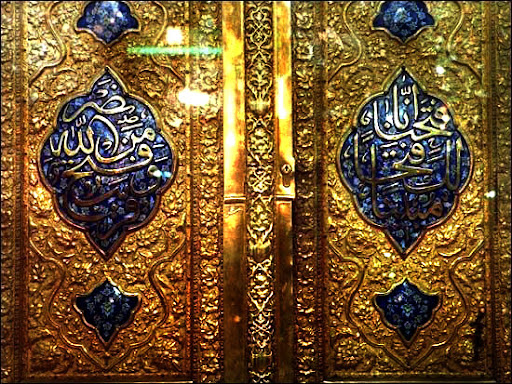 "Golden doors of Shah-e Cheragh Shrine", photo by Shahram Razavi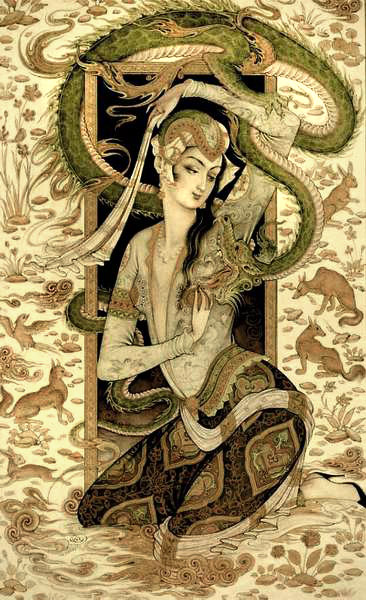 Persian Miniature by Bagher Aghamiri




"Shahzadeh Gardens", photo by Shahram Razavi


Incredible bridge over Zaayandeh River in Isfahan, worthy to join our "Most Interesting Bridges" series -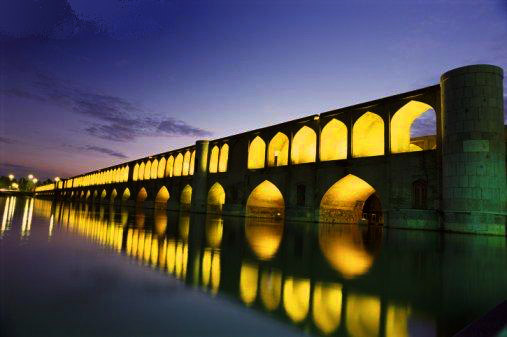 Another awesome bridge: Trans-Iranian railway bridge, Mazanderan: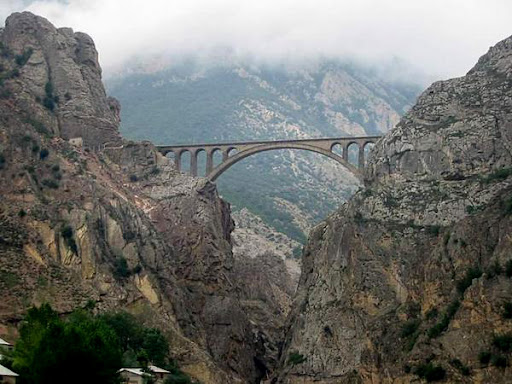 photo by Maziyar Pazouki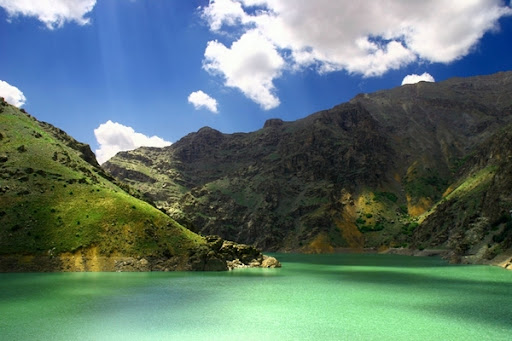 Karaj (Near Tehran), photo by Mohammad Reza Tavajjoh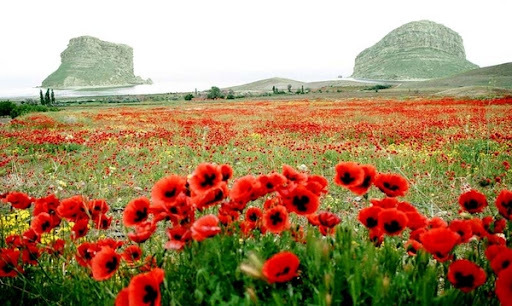 "Oroomieh - NW Iran", photo by Mohammad Hamidi


Fortress of Babak Khorramdin - N.W. Iran:
(good place for a duel between Gandalf and Balrog)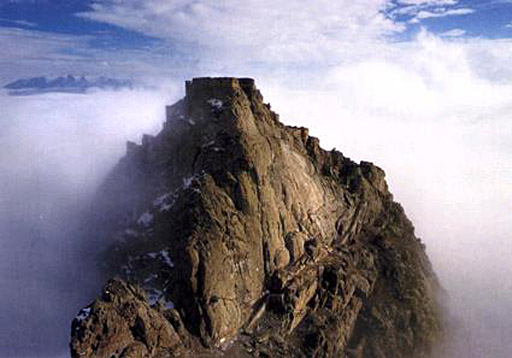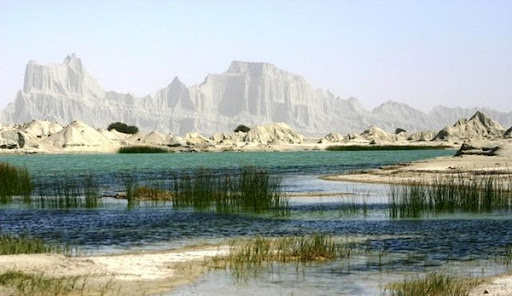 "Sistan & Baluchestan province", photo by Bahram Emami


Snow in Tehran: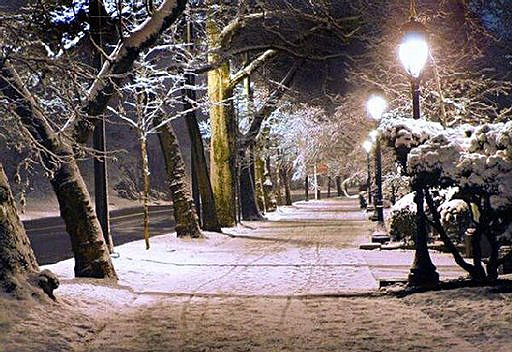 Tehran & the nearby mountains: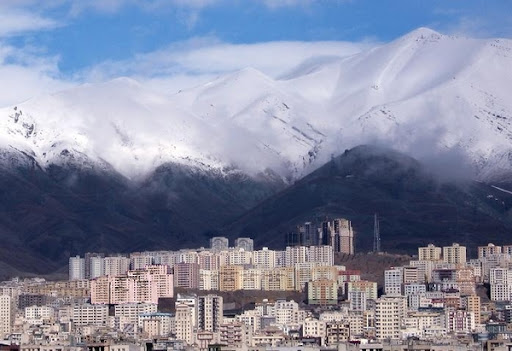 photo by Reza Babri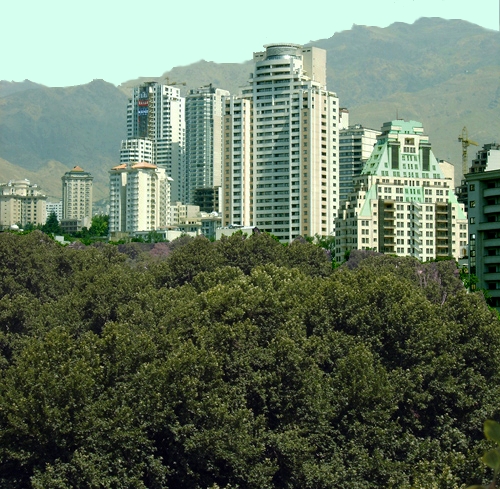 Mirrors have a special spiritual significance in Iranian culture. Newlyweds traditionally sit before the mirror, and the first things to bring into the new house must be the Holy Quran and the ornamental mirror: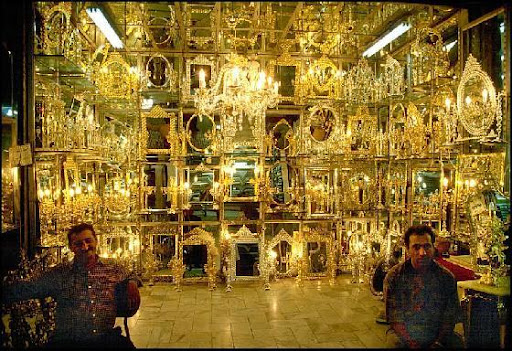 "The Mirror Room", photo by Shahram Razavi


American cars are popular with collectors: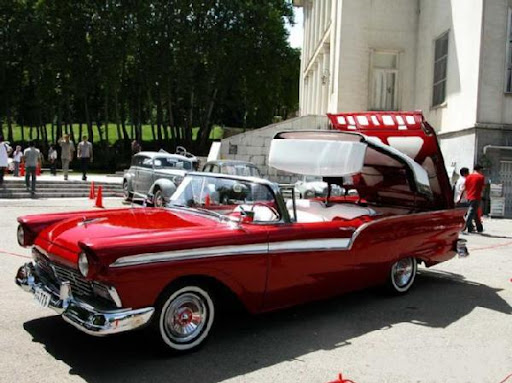 photo by Nima Masoumi

a stately pre-war Mercedes :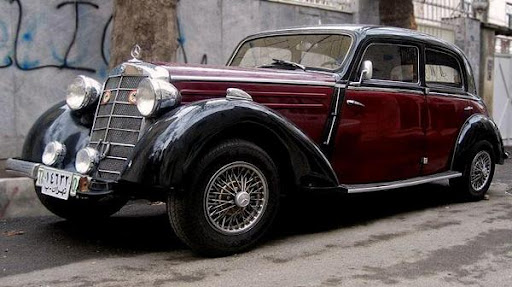 Tehran monorail is currently under construction: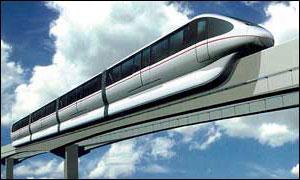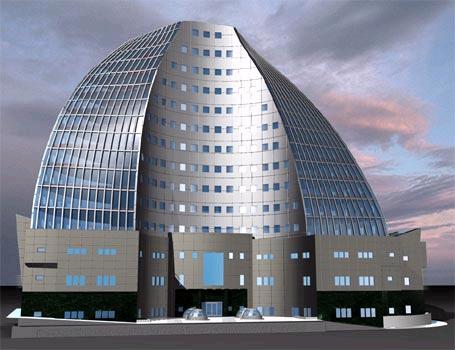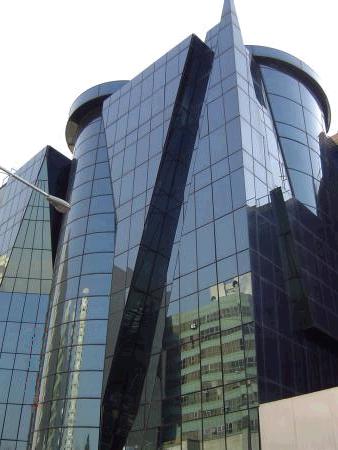 Street propaganda & urban art -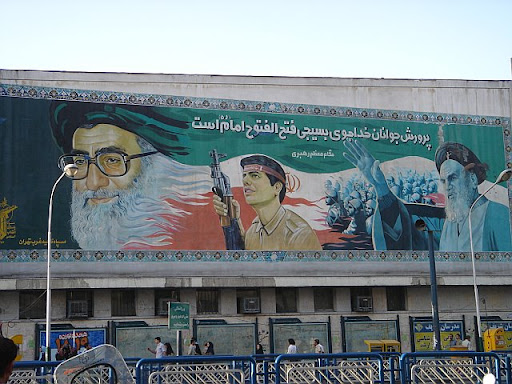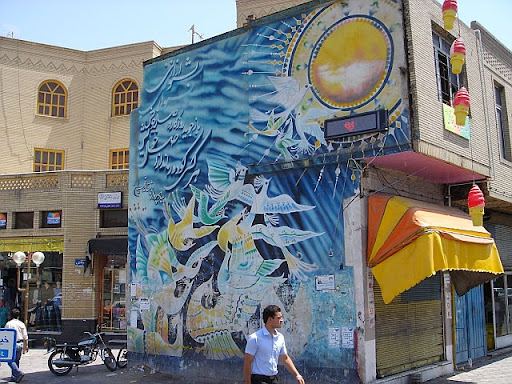 (photos by Anwar)


Pizza "you can't refuse" - Goodfather: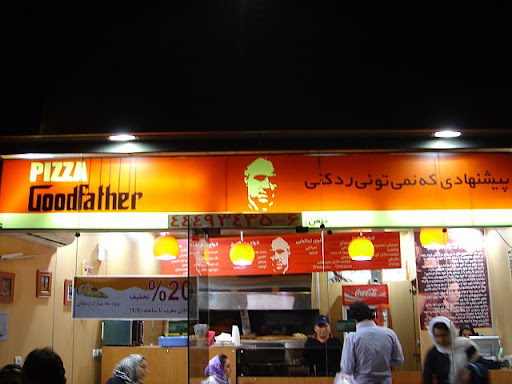 Persian beauty: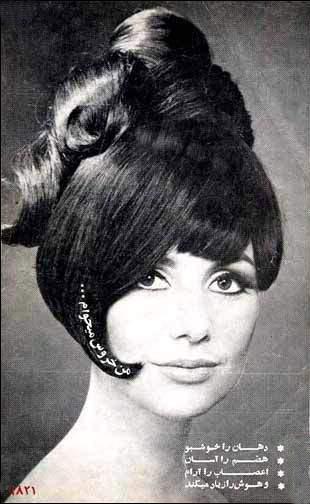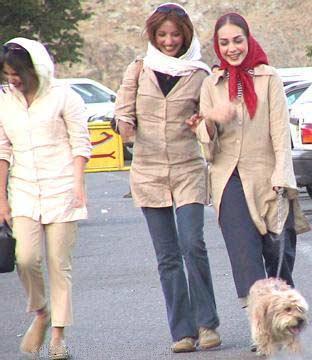 Time reflects in intense eyes: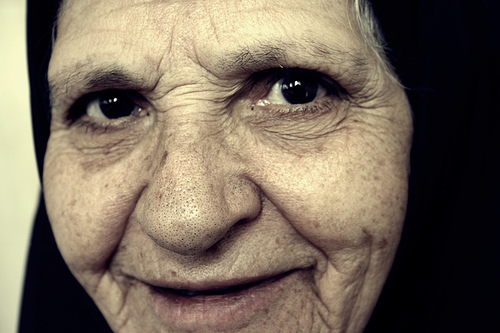 (image credit: Zoghal)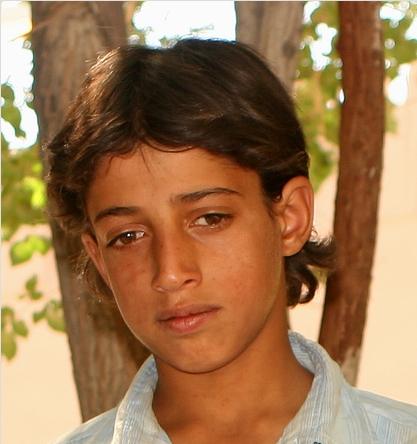 Photo: Whitshowchris

Sources: Anwar, Shahram Razavi, Zoghal

READ THE FIRST PART HERE

CONTINUE TO NEXT PART

Permanent Link...
Category: Travel,Photography
Related Posts:
Trek Across Turkey
Potala Palace in Tibet
Dark Roasted Blend's Photography Gear Picks:
RECENT ARTICLES:
"Dark Roasted Blend" - All Kinds of Weird and Wonderful Things, Discovered Daily!"
DRB is a top-ranked and respected source for the best in art, travel and fascinating technology, with a highly visual presentation. Our in-depth articles in many categories make DRB a highly visual online magazine, bringing you quality entertainment every time you open your "feed" reader or visit our site -
About DRB
Connect with us and become part of
DRB on Facebook
,
Twitter
,
Pinterest
,
Google Plus
; make sure to subscribe to our
updates
.
Our mobile site:
http://mobile.darkroastedblend.com
. You can also read us on iPad, as part of the
Flipboard
popular free app.
YOUR COMMENTS:
:
READ OTHER RECENT ARTICLES:



Creation and Destruction of Sand Mandalas

Profound Art Ritual Reflecting the Sanctity of Our Lives



Funny Sports Update

Underwater Ice Hockey, Extreme Stunts, etc.(Pics)



The New Motor, or the Steam-Powered Messiah

The strange, true tale (plus some wicked cyberpunk art)



Machines Alive! The Whimsical Art of Boris Artzybasheff

Is it a dream, or a nightmare?



Automated Musical Instruments

Music Robots: No Performer Necessary



American Supersonic Airliners:
Race for a Dream

Supersonic Marvels, Largely Forgotten Today



Pulp Pleasures: Eando Binder

"Where Eternity Ends" and other rare gems



Epic Fantasy: the Start of the Journey

Part 2 of our "Best Classic Fantasy" series



Strange Shadows: Best Classic Fantasy

Fantasy "Glitches in the Matrix", Epic Lands, and more!


DRB Feel-Good
Happy Holidays from DRB!

2014 Feel-Good Issue, Part 2


DRB Feel-Good
Christmas Feel-Good Special

Happy Holidays and Great New 2014 Year from DRB!



Epic Space Fiction by Alastair Reynolds

"Nostalgia for Infinity", indeed



Cinerama: "The Next Big Thing That Was"

Curved screens, gigantic projectors & "out-of-this-world" picture


DRB Series
Magnificent Fractals (DRB Series)

Probably the Most Spectacular Collection of Fractals on the Web



Fractals For Food

If You Eat This, Will It Make You Better At Math?



Three-Dimensional Mechanical Fractals

Don't stare at them for too long, or your brain will capsize!



Pre-Fractal Art

Stunning Examples of Fractal Art in History



A Codebreaker's Dream: The Bombe!

"The Bombe" vs. "The Enigma" code battle



Extremely Weird Bus Stops & Shelters

Wildly bizarre bus stop "creations"



Incredible Balancing Acts & Tightrope Walking

Up on the Roof: Not for the Faint of Heart



The Creepiest Mannequins

Serious Halloween Scares and Frights



Wildly Funny Frogs

Frogs in their "moments of weakness"



World's Strangest Vehicles, Part 5

The Truly Bizarre Car Zoo!



Deadliest Creatures (that are Easiest to Miss)

Real terror lurks in quiet darkness



"Music For... What?" Weird Album Covers

Music for Vacuuming, and much much more!



World's Strangest Vehicles, Part 4

Sheer Auto Adrenaline!
CATEGORIES
:
airplanes
|
animals
|
architecture
|
art
|
auto
|
boats
|
books
|
cool ads
|
funny pics
|
famous
|
futurism
|
food
gadgets
|
health
|
history
|
humour
|
japan
|
internet
|
link latte
|
military
|
music
|
nature
|
photo
|
russia
|
steampunk
sci-fi & fantasy
|
signs
|
space
|
sports
|
technology
|
trains
|
travel
|
vintage
|
weird