"QUANTUM SHOT" #369
link


Also Read Ladies & Robots

Some of them are able to send us into outer space with joy

A woman may have been created from Adam's rib down on planet Earth, but her charms will certainly follow man into outer space, making her the most utterly irresistible creature in this Galaxy and beyond (some alien monstrosities may disagree).

Looking toward a wonderful bit of Valentine's romance, we just can't help but celebrate the cosmological curves and stellar eyelashes that some (retro) future ladies possess. May we all live long and prosper with the beauties like these: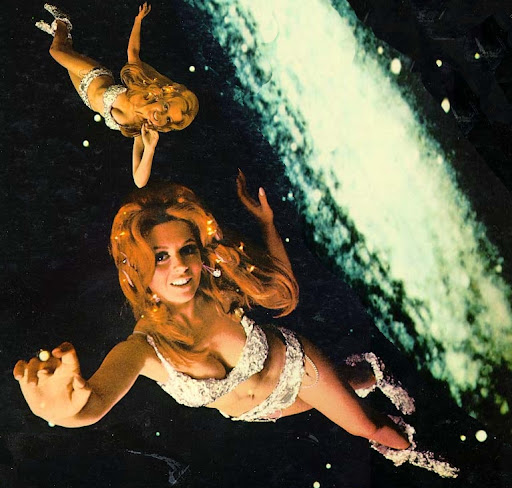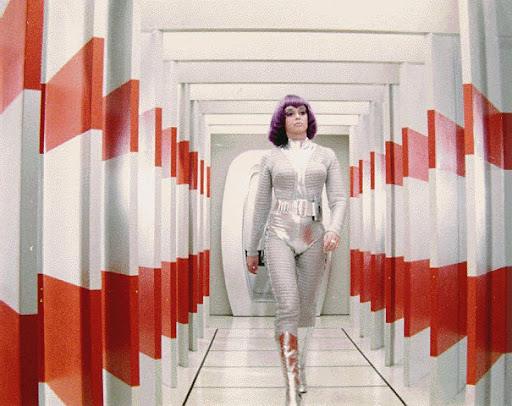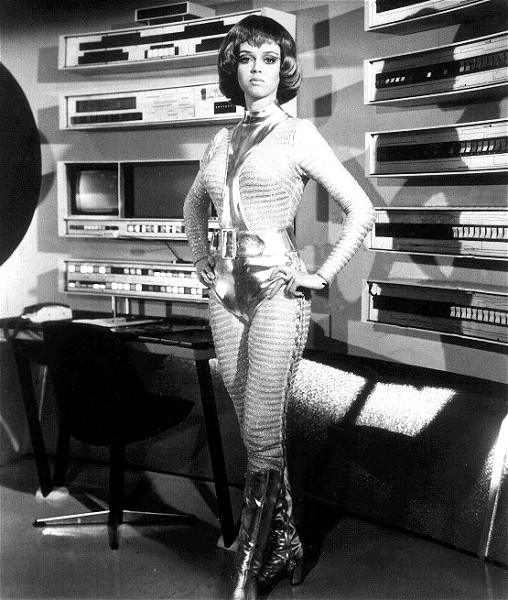 (image credit: Gabrielle Drake, UFOseries)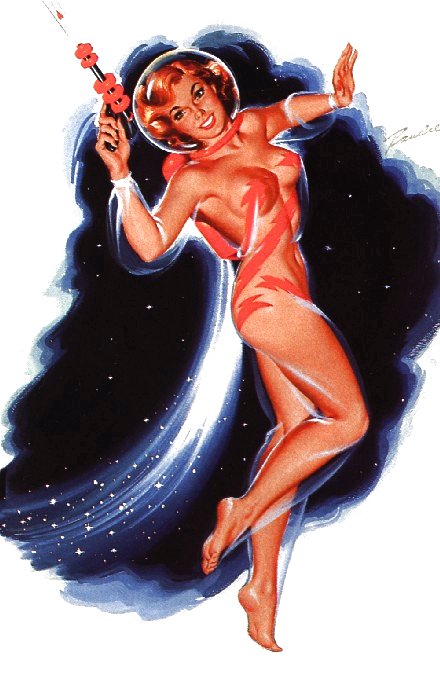 (art by Al Moore)


Barbarella,
- definitely from the French corner of the Universe

Jane Fonda playing Barbarella in the 1968 movie of the same title seems equally comfortable and enchanting in furs, as well as in spacesuits (and out of them, we have to add, fondly remembering the movie's opening scene). This feline barbarian purrs from the screen in a typical French fashion, amid French-designed sets and psychedelic decorations.

The plot and movie dialogues are mind-numbingly cheesy & primitive, yet nobody seems to mind: the viewers did not care much in the 60s and most don't care to dissect it critically today. Like they say, "this movie has a cult following".

Here is why: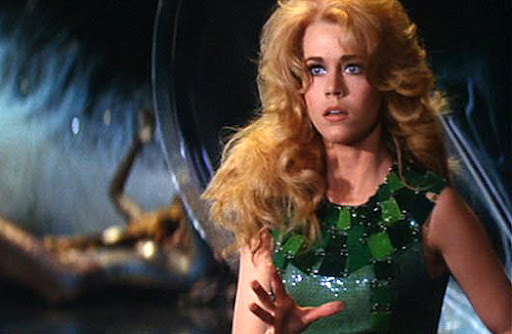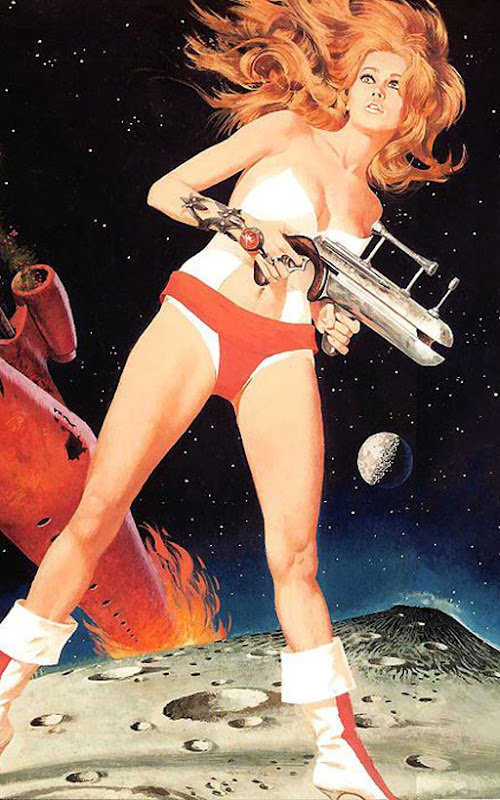 (art by Robert McGinnis)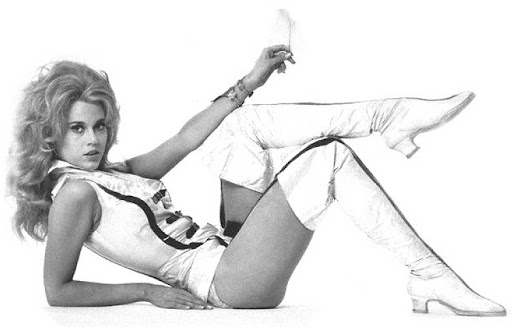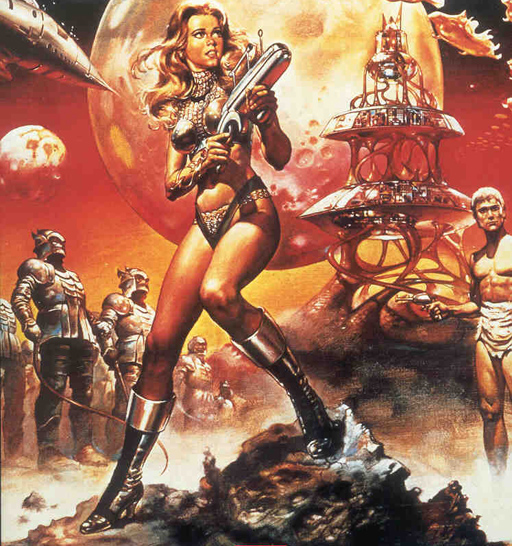 (art by Boris Vallejo)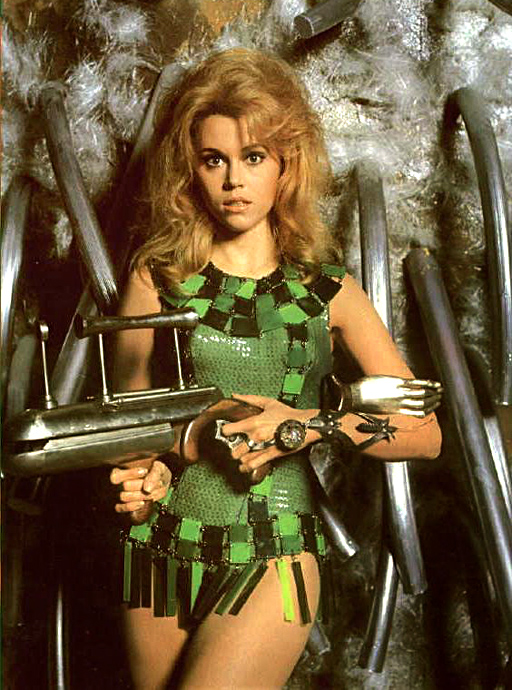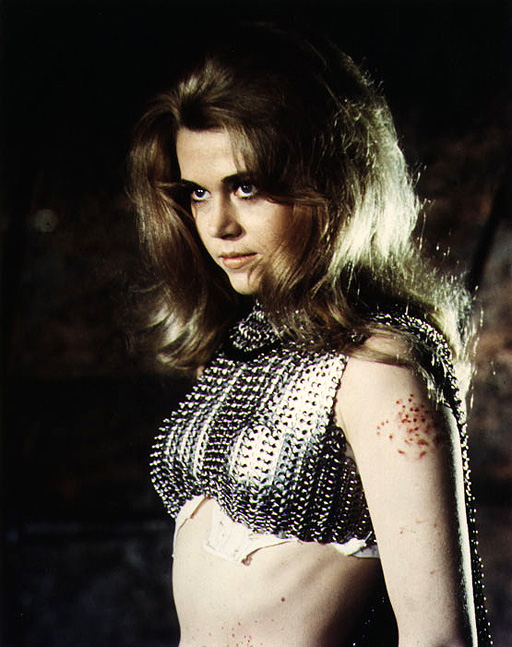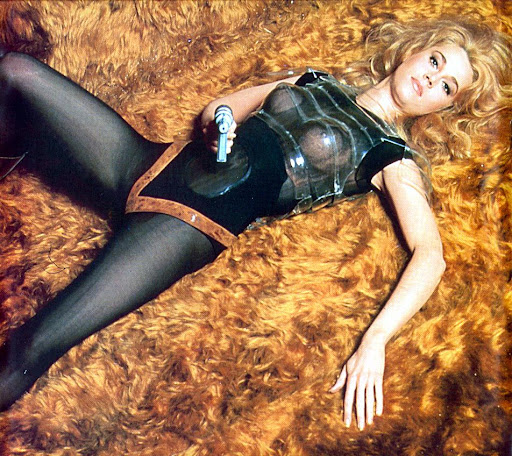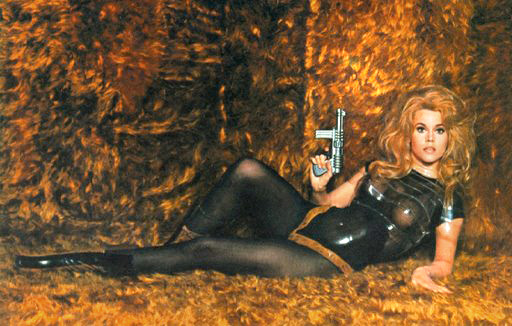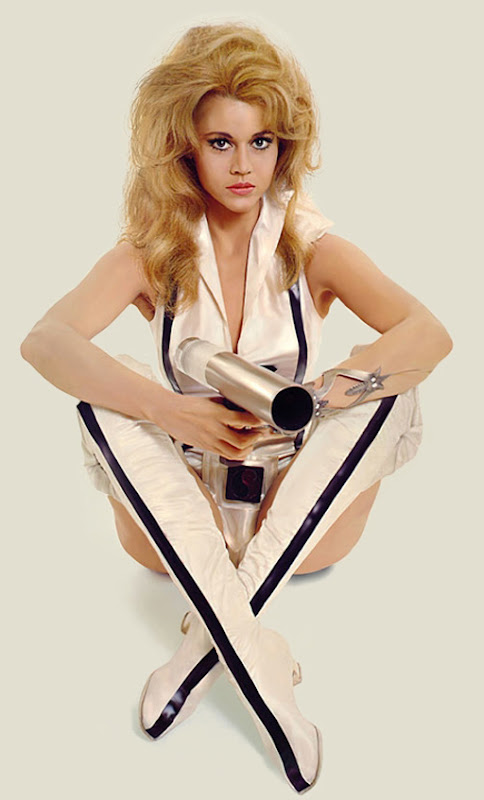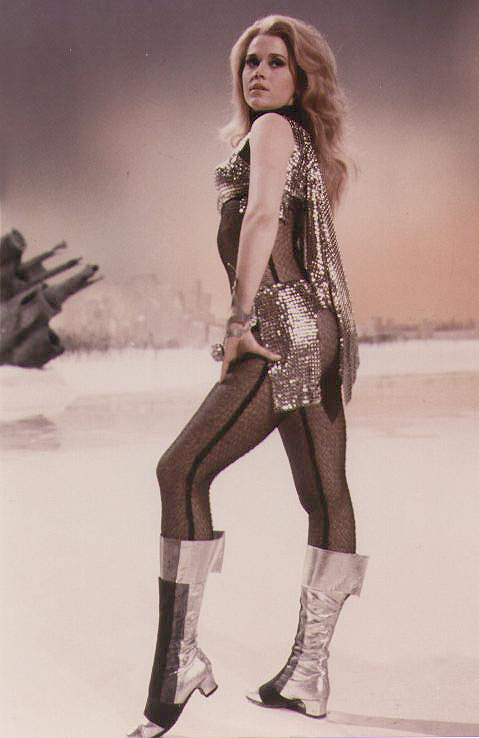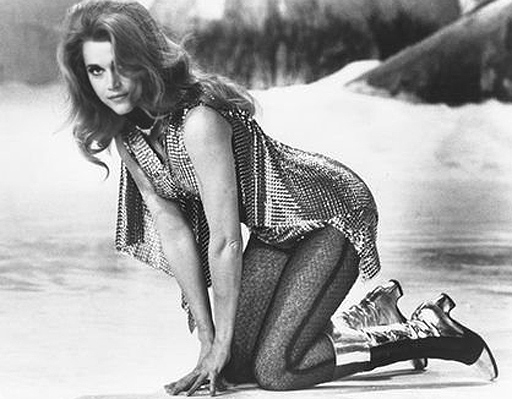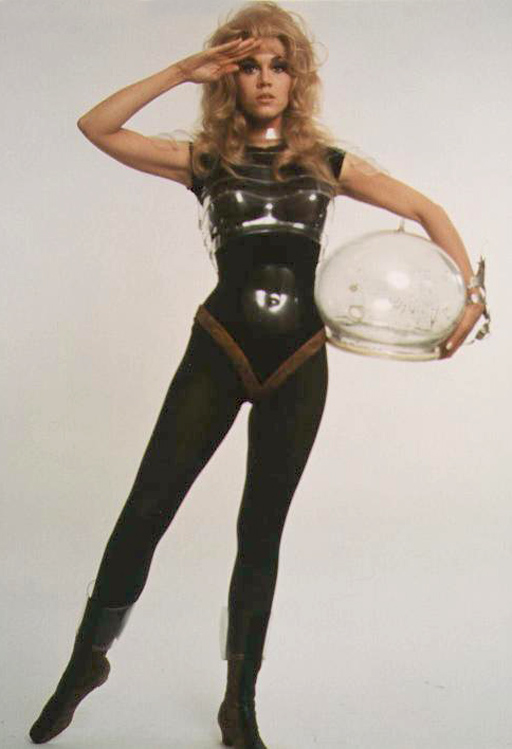 Some cool music connections:
David Gilmour (of the future Pink Floyd fame) participated in recording the film's original score.

The film's scientist character inspired the 80s famous group to call themselves Duran Duran.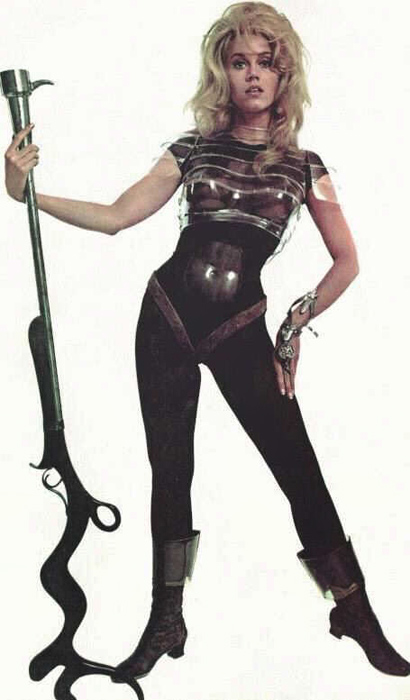 The Great Tyrant in the movie calls her "Pretty-pretty", as in "So, my pretty-pretty; we meet again." That line should've been in Austin Powers, for sure.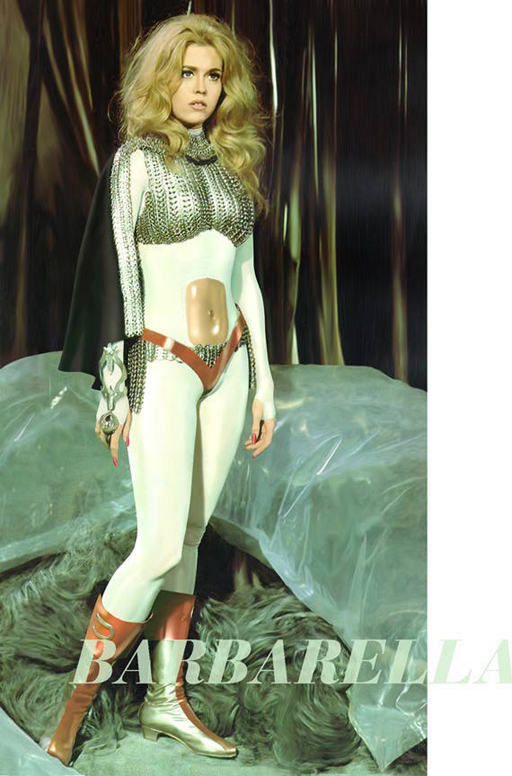 Interesting design sets: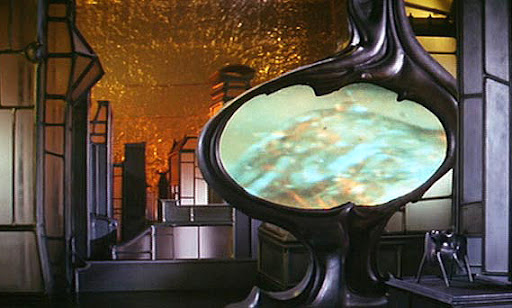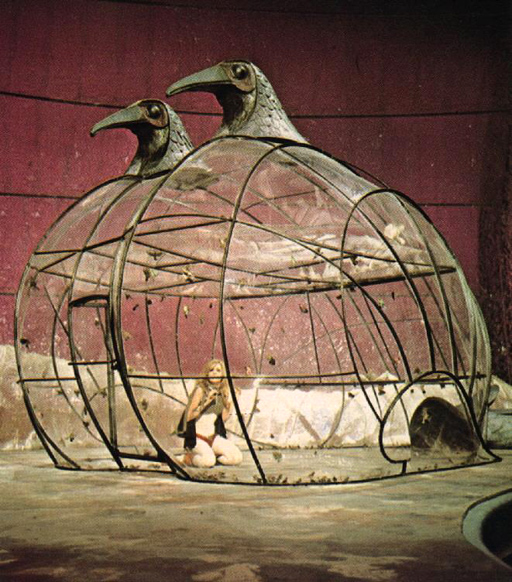 "That thing you do!" -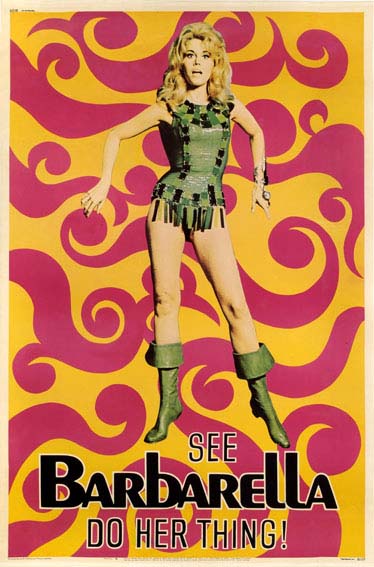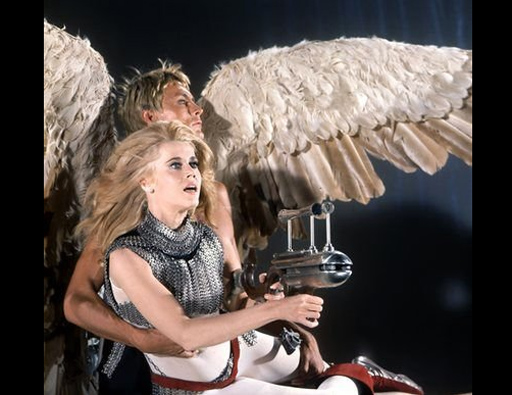 There are rumors of Kate Beckinsale being approached for the big-budget remake of Barbarella. Hopefully, they are going to use French designers for the movie's look, too.


Honorable mentions

This section will be expanded. Please send us the movies & actresses worth mentioning.

"The Green Slime" 1968 movie: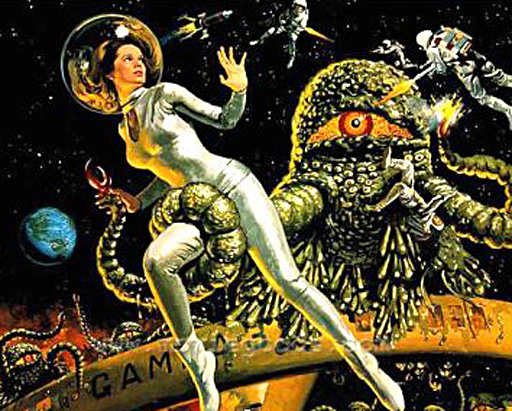 More from the 1970 "UFO" British TV science fiction series: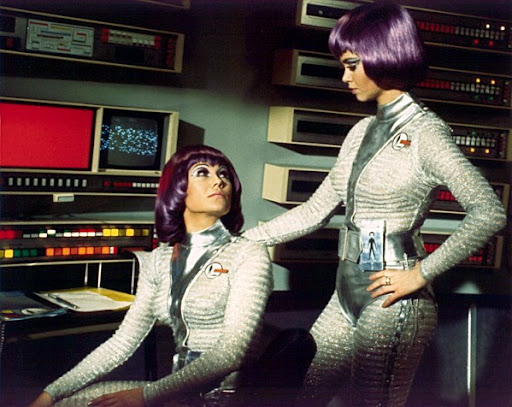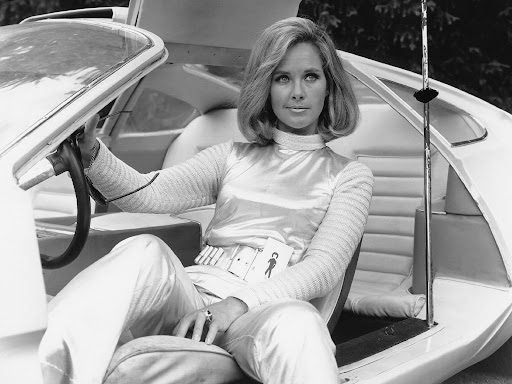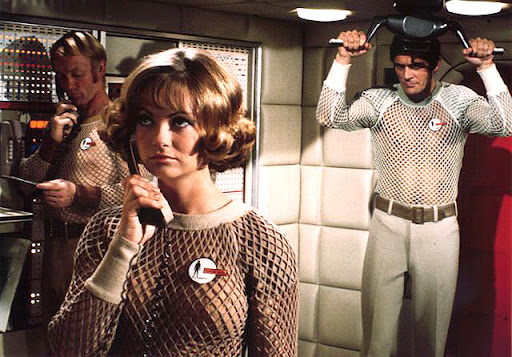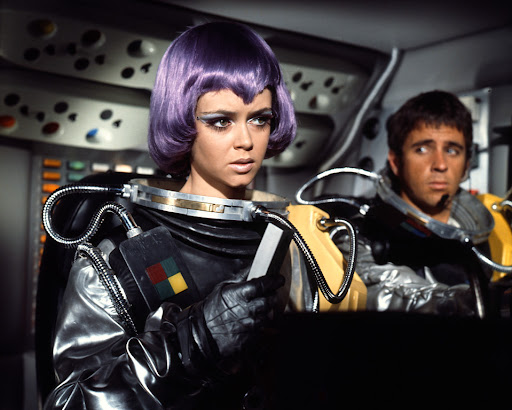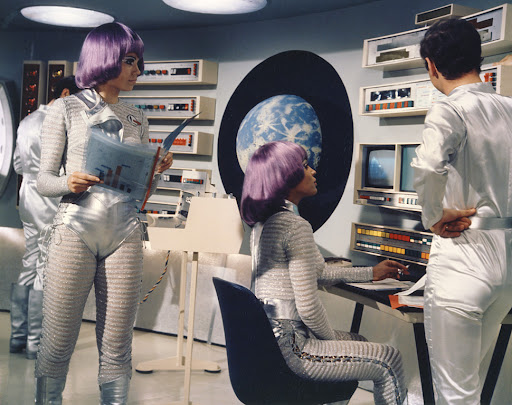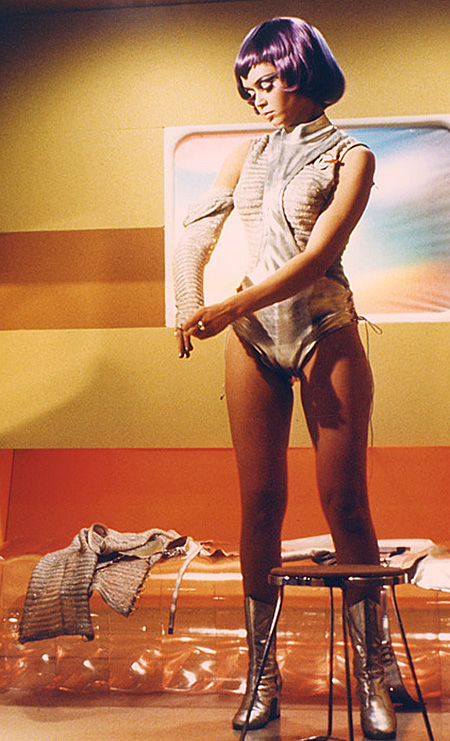 (image credit: UFOseries)


German 1966 TV show "Raumpatrouille Orion" ("Space Patrol Orion") -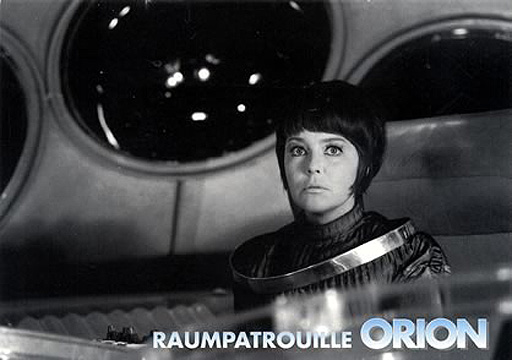 Russian movie "Bolshoe Kosmicheskoe Puteshestvie" 1974
("Grand Space Voyage") with Mila Berlinskaya as a teenage astronaut: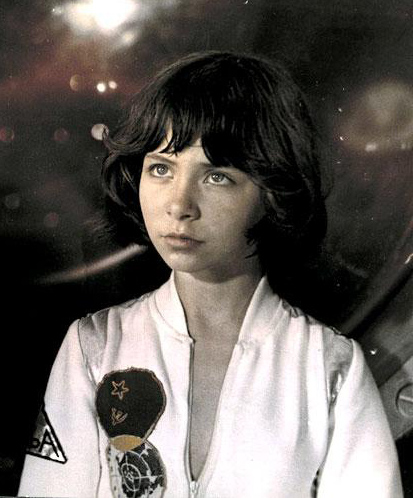 Listen to a very groovy song (written by Alexey Rybnikov) from this movie here.


Modern-style space girl, drawn by the extremely talented artist Juan Gimenez: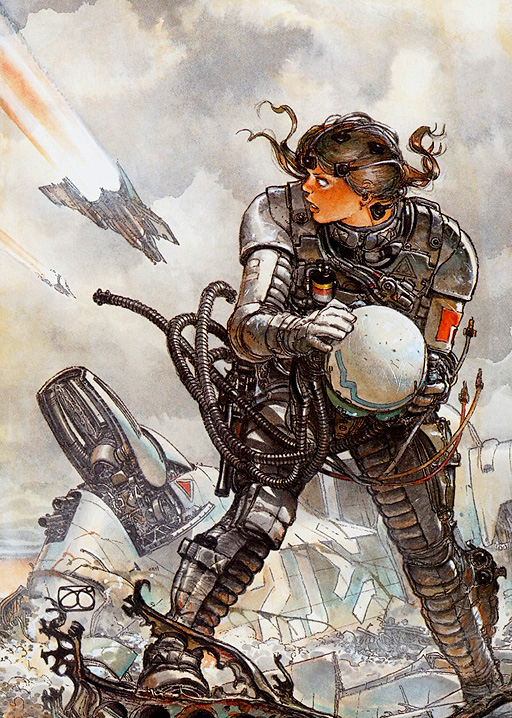 (image credit: Juan Gimenez)


We will continue to highlight the glamour of the space-ways; in our next issue we will show the most interesting female characters in fantastic pulp fiction magazines.

Do not miss another article about "Lovely Ladies of Yesteryear" here and here

CONTINUE TO "SURPRISED ASTRONAUTS" ->



"StumbleUpon" this page



Permanent Link...

Category: Art,Vintage
Related Posts: Ladies & Robots, Lovely Ladies of Yesteryear, Cars & Girls

Dark Roasted Blend's Photography Gear Picks:
RECENT ARTICLES:
"Dark Roasted Blend" - All Kinds of Weird and Wonderful Things, Discovered Daily!"
DRB is a top-ranked and respected source for the best in art, travel and fascinating technology, with a highly visual presentation. Our in-depth articles in many categories make DRB a highly visual online magazine, bringing you quality entertainment every time you open your "feed" reader or visit our site -
About DRB
Connect with us and become part of
DRB on Facebook
,
Twitter
,
Pinterest
,
Google Plus
; make sure to subscribe to our
updates
.
Our mobile site:
http://mobile.darkroastedblend.com
. You can also read us on iPad, as part of the
Flipboard
popular free app.
YOUR COMMENTS:
:
READ OTHER RECENT ARTICLES:



Creation and Destruction of Sand Mandalas

Profound Art Ritual Reflecting the Sanctity of Our Lives



Funny Sports Update

Underwater Ice Hockey, Extreme Stunts, etc.(Pics)



The New Motor, or the Steam-Powered Messiah

The strange, true tale (plus some wicked cyberpunk art)



Machines Alive! The Whimsical Art of Boris Artzybasheff

Is it a dream, or a nightmare?



Automated Musical Instruments

Music Robots: No Performer Necessary



American Supersonic Airliners:
Race for a Dream

Supersonic Marvels, Largely Forgotten Today



Pulp Pleasures: Eando Binder

"Where Eternity Ends" and other rare gems



Epic Fantasy: the Start of the Journey

Part 2 of our "Best Classic Fantasy" series



Strange Shadows: Best Classic Fantasy

Fantasy "Glitches in the Matrix", Epic Lands, and more!


DRB Feel-Good
Happy Holidays from DRB!

2014 Feel-Good Issue, Part 2


DRB Feel-Good
Christmas Feel-Good Special

Happy Holidays and Great New 2014 Year from DRB!



Epic Space Fiction by Alastair Reynolds

"Nostalgia for Infinity", indeed



Cinerama: "The Next Big Thing That Was"

Curved screens, gigantic projectors & "out-of-this-world" picture


DRB Series
Magnificent Fractals (DRB Series)

Probably the Most Spectacular Collection of Fractals on the Web



Fractals For Food

If You Eat This, Will It Make You Better At Math?



Three-Dimensional Mechanical Fractals

Don't stare at them for too long, or your brain will capsize!



Pre-Fractal Art

Stunning Examples of Fractal Art in History



A Codebreaker's Dream: The Bombe!

"The Bombe" vs. "The Enigma" code battle



Extremely Weird Bus Stops & Shelters

Wildly bizarre bus stop "creations"



Incredible Balancing Acts & Tightrope Walking

Up on the Roof: Not for the Faint of Heart



The Creepiest Mannequins

Serious Halloween Scares and Frights



Wildly Funny Frogs

Frogs in their "moments of weakness"



World's Strangest Vehicles, Part 5

The Truly Bizarre Car Zoo!



Deadliest Creatures (that are Easiest to Miss)

Real terror lurks in quiet darkness



"Music For... What?" Weird Album Covers

Music for Vacuuming, and much much more!



World's Strangest Vehicles, Part 4

Sheer Auto Adrenaline!
CATEGORIES
:
airplanes
|
animals
|
architecture
|
art
|
auto
|
boats
|
books
|
cool ads
|
funny pics
|
famous
|
futurism
|
food
gadgets
|
health
|
history
|
humour
|
japan
|
internet
|
link latte
|
military
|
music
|
nature
|
photo
|
russia
|
steampunk
sci-fi & fantasy
|
signs
|
space
|
sports
|
technology
|
trains
|
travel
|
vintage
|
weird