"QUANTUM SHOT" #669
Link - by Avi Abrams


Here is your "feel-good" fix for the Season

Chocolate is addictive, and so is the spectacular imagery - and we have plenty of that right here on Dark Roasted Blend. With this end-of-the-year collection of quirky pictures we ring up Christmas, New Year, Orthodox and Chinese Holidays, Hannukkahs and Sweet Sweet Parties everywhere: have fun and keep warm this marvelous Season!



(image via)



(images via)

Maybe this is Santa's very own spiritual retreat? Trinity Church in Antarctica (Bellingshausen Station):



(image via)

Get out there in the snow! with Pippi Longstoking (Inger Nilsson, 1969) and her little friend:



(image via)

Magical Russian-style Christmas dreamed up by Anna Nemirovich:



(image credit: Anna Nemirovich)

Spend your Christmas morning with a... Hoover:




Gotta love these vintage Christmas ads:




Not in every country Santa Claus is welcome, for example Austria would rather have angels - which of course, are much cuter than the jolly old guy. Angels bring better presents, too.

Some really grungy and bad Santa Clauses:



(original unknown)

This Santa is better, but still pretty mischievous:



(image via)

A tree is a tree is a tree.... except at Christmas

A shiny, chrome-plated tree can be made from used computer hard drives and discs (more info):



(images via)

On the left is yet another hard drive tree, on the right is a beautifully-lit tree in Pushkin City, Russia:



(image via)

Minimalist battery-powered (obviously) Christmas tree is here! (more info, left image below). Middle image shows the tree to make if you have some spare barrels... and on the right is fully recycleable tree made from plastic bottles in Haifa, Israel:



(images via 1, 2, 3)

The Traffic Light Tree by Pierre Vivant lights up London's Canary Wharf (left image below)... while on the right you see the "High Fashion" tree, appropriately trim and winnowy:



(images via 1, 2)

Student Christmas tree (right image below) does not require any money investment:



(images via)

The biggest ever Christmas tree made from blown glass is located in Murano, Italy (the capital of artistic glass creations):



(image via)

What to do with all these Christmas present boxes and packing material left over? Well, here is an idea: stack them up and make a City -



(image via)

Comic book superheroes decorations can swing, rock and simmer on your tree like no other ornaments! Check out this superhero crowd:



(images credit: Jim Murphy, Chris Devers, George Lyons, via)

Similarly, some cool Star Wars decorations can be found and enjoyed on your tree:



(image credits: Becky Smith, Fran Moff, via)

Recycled electronic and computer parts ornaments:



(image via)

May your new year will be filled with great beer! Brought to you by Santa-colored streamlined cool truck, no less! (this is Labatt's White truck design from 1947):



(bottom image credit: Richard Spiegelman)

Silent Night... not a creature stirred, or was allowed to stir:



("Don't Howl" art, found via)

Prepare for the Icy Grip of Winter:



(original unknown)

Keep this in mind, guys:




Get some energy (sleep?) -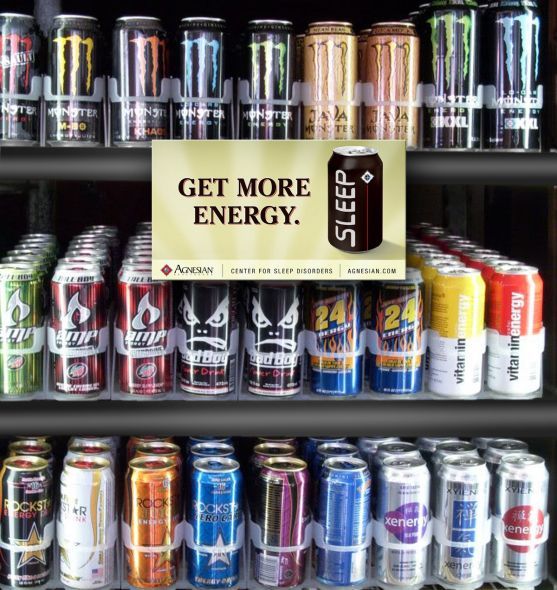 So on that lovely advice, we roll on, carry on, and generally blast off to great times in 2011 - stay tuned for fantastic and magical material to fill up your coffee breaks, mind, heart and soul in the New Year - courtesy of Dark Roasted Blend!

MERRY CHRISTMAS AND HAPPY NEW YEAR, FOLKS!



(art by Leo Morey, cover for Amazing Stories, March 1935)

CONTINUE TO MORE SEASONAL CHEER! (2010)

EVEN MORE FUN HERE (2009) ->


RECENT ARTICLES:
"Dark Roasted Blend" - All Kinds of Weird and Wonderful Things, Discovered Daily!"
DRB is a top-ranked and respected source for the best in art, travel and fascinating technology, with a highly visual presentation. Our in-depth articles in many categories make DRB a highly visual online magazine, bringing you quality entertainment every time you open your "feed" reader or visit our site -
About DRB
Connect with us and become part of
DRB on Facebook
,
Twitter
,
Pinterest
,
Instagram
,
Google Plus
; make sure to subscribe to our
updates
.
YOUR COMMENTS:
:
READ OTHER RECENT ARTICLES:
CATEGORIES
:
Feel-Good!
|
airplanes
|
animals
|
architecture
|
art
|
auto
|
boats
|
books
|
cool ads
|
funny pics
|
famous
|
futurism
|
food
gadgets
|
health
|
history
|
humour
|
japan
|
internet
|
link latte
|
military
|
music
|
nature
|
photo
|
russia
|
steampunk
sci-fi & fantasy
|
signs
|
space
|
sports
|
technology
|
trains
|
travel
|
vintage
|
weird
|
abandoned