"QUANTUM SHOT" #329
Link - by A. Abrams

Also Read: Part 1, Part 2, Part 3

The Very Definition of Eye-Candy
(a collection of mostly European vintage car ads)

Since our love for vintage cool cars and groovy Sixties girls shows no sign of abating, here is another installment in this highly indulgent series: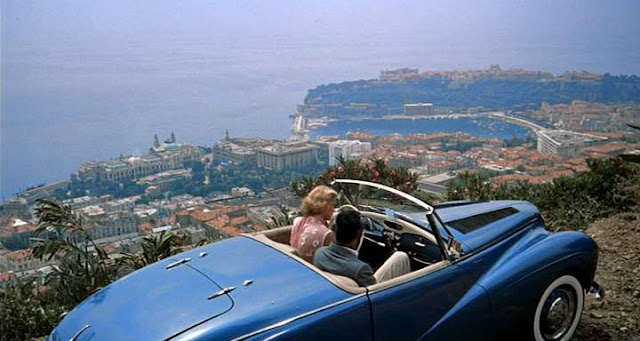 (image credit: ykitazawa)




(image credit: ykitazawa)






Vintage Jaguars are the epitome of high-fashion:





Some (Stylish) Guys & Cars:





These cars looked great in rally racing!






Sources and more vintage car ads: Blenheimgang, a great collection of retro pop culture and fashion, Digilander.Libero.it, Plan59 and AutoBlog

Maybe this post will inspire you to seek out and restore some examples of vintage European car fashion. On the other hand, if you decide to become an owner of an American vintage car, make sure you got a proper garage for it:


READ THE WHOLE SERIES HERE! ->
Permanent Link...
...+StumbleUpon
...+Facebook
Category: Automobile, Vintage, Cool Ads
RECENT ARTICLES:
"Dark Roasted Blend" - All Kinds of Weird and Wonderful Things, Discovered Daily!"
DRB is a top-ranked and respected source for the best in art, travel and fascinating technology, with a highly visual presentation. Our in-depth articles in many categories make DRB a highly visual online magazine, bringing you quality entertainment every time you open your "feed" reader or visit our site -
About DRB
Connect with us and become part of
DRB on Facebook
,
Twitter
,
Pinterest
,
Instagram
,
Google Plus
; make sure to subscribe to our
updates
.
YOUR COMMENTS:
:
READ OTHER RECENT ARTICLES:
CATEGORIES
:
Feel-Good!
|
airplanes
|
animals
|
architecture
|
art
|
auto
|
boats
|
books
|
cool ads
|
funny pics
|
famous
|
futurism
|
food
gadgets
|
health
|
history
|
humour
|
japan
|
internet
|
link latte
|
military
|
music
|
nature
|
photo
|
russia
|
steampunk
sci-fi & fantasy
|
signs
|
space
|
sports
|
technology
|
trains
|
travel
|
vintage
|
weird
|
abandoned