"QUANTUM SHOT" #216




NASA publishes spectacular images of the recent mission

In our previous post you saw the shuttle's pre-flight activities and launch preparation. Today, with new NASA imagery in (not copyrighted), plus a few photos from a Russian source, you can get a closer look at science and maintenance work in orbit, including several fascinating spacewalks.

STS-117 Atlantis mission's rendezvous with Expedition 15 of the International Space Station. Read more info here. Click any image to enlarge.



Astronaut Steven Swanson during the mission's second spacewalk.




Inspection of the thermal shield.




Shuttle's payload bay is clearly visible, with a valuable cargo inside.




Shuttle approaching the International Space Station




"The Backflip" - flipping Atlantis on her "belly" to allow for closer examination of the heat shield.




Giving out packages from Earth...




Astronaut Jim Reilly during spacewalk.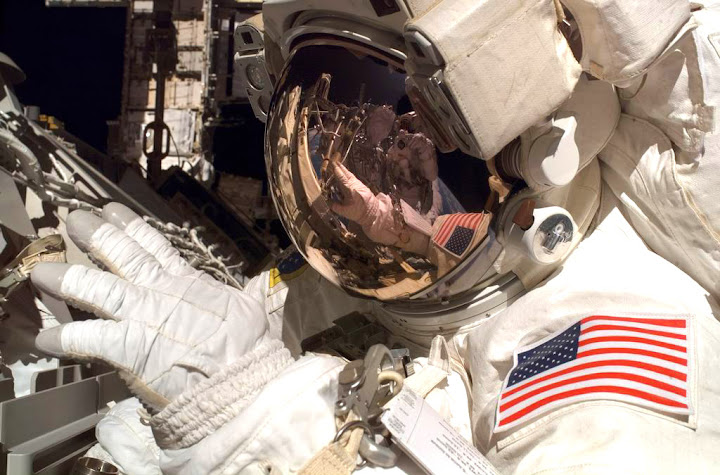 STS-117 noticed a gap in the thermal blanket, which would be repaired during a spacewalk.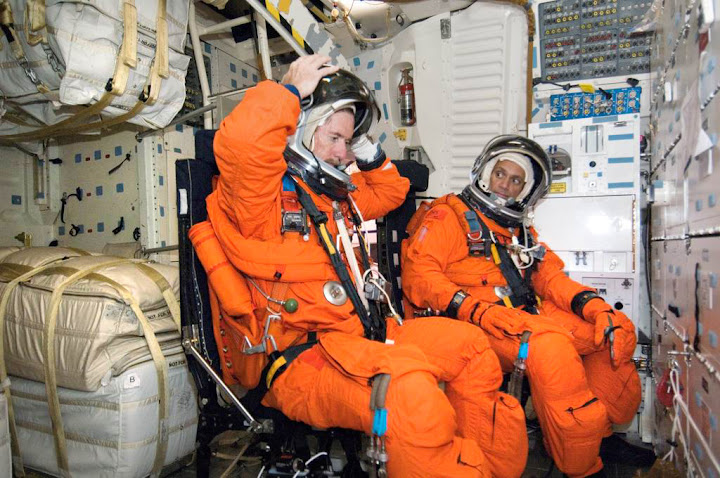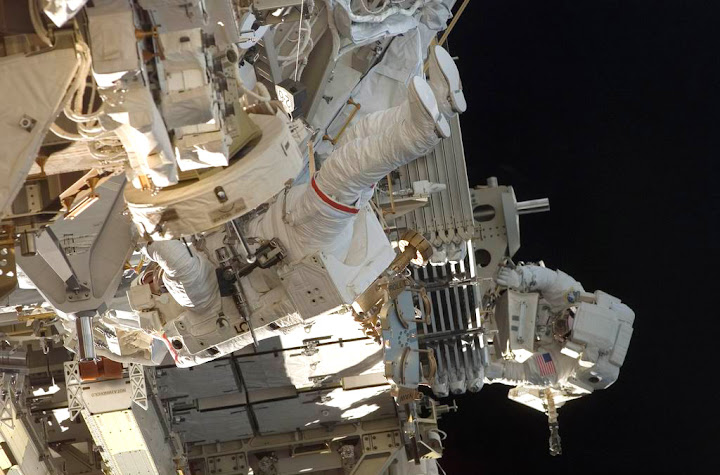 Mission's first spacewalk (connecting station's newly installed truss)




Construction of the International Space Station continues - activating new truss segments.




Folding the older solar arrays...




Astronaut Patrick Forrester during the mission's fourth spacewalk.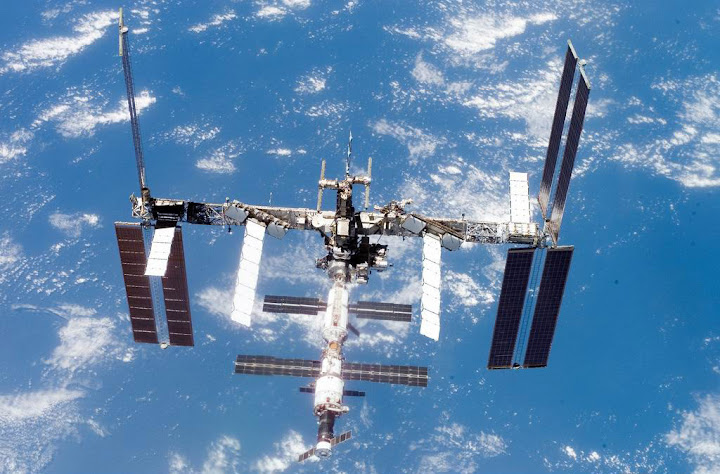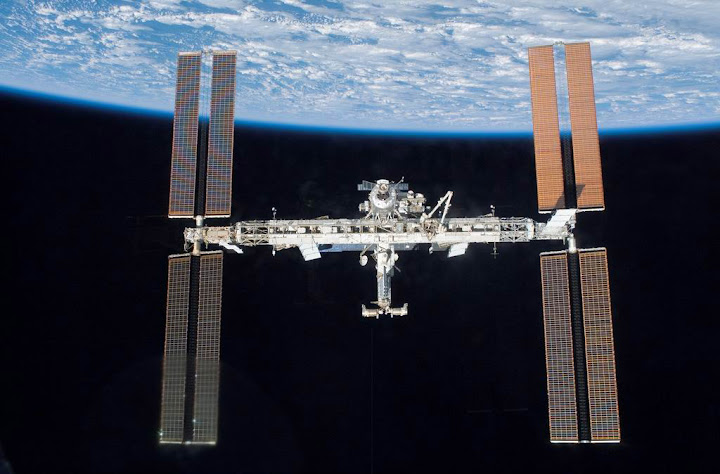 New solar array configuration. Future missions will add more arrays to each side and several science modules.


Aurora Borealis as seen from space:



(Image courtesy of the Image Science & Analysis Laboratory, NASA)


Sunset over the Pacific:



(Image courtesy of the Image Science & Analysis Laboratory, NASA)




NASA Associate Administrator Rex Geveden at the Launch Control Center.
(Images source: NASA, Russian Space Center)



"StumbleUpon" this page



Permanent Link...
Category: Technology,Space
Related Posts:
Shuttle Pre-Launch Activities
Dark Roasted Blend's Photography Gear Picks:
RECENT ARTICLES:
"Dark Roasted Blend" - All Kinds of Weird and Wonderful Things, Discovered Daily!"
DRB is a top-ranked and respected source for the best in art, travel and fascinating technology, with a highly visual presentation. Our in-depth articles in many categories make DRB a highly visual online magazine, bringing you quality entertainment every time you open your "feed" reader or visit our site -
About DRB
Connect with us and become part of
DRB on Facebook
,
Twitter
,
Pinterest
,
Instagram
,
Google Plus
; make sure to subscribe to our
updates
.
YOUR COMMENTS:
:
READ OTHER RECENT ARTICLES:
CATEGORIES
:
Feel-Good!
|
airplanes
|
animals
|
architecture
|
art
|
auto
|
boats
|
books
|
cool ads
|
funny pics
|
famous
|
futurism
|
food
gadgets
|
health
|
history
|
humour
|
japan
|
internet
|
link latte
|
military
|
music
|
nature
|
photo
|
russia
|
steampunk
sci-fi & fantasy
|
signs
|
space
|
sports
|
technology
|
trains
|
travel
|
vintage
|
weird
|
abandoned