"QUANTUM SHOT" #142




It's not so funny, if you're the one to untangle it

We'll start with a few classic photos that show the ultimate mess (with or without a poor sysadmin to blame) -



(images via)

Note says "Do not touch any of the wires!" -



(images via)

Some serious wiring nightmares in India and Thailand -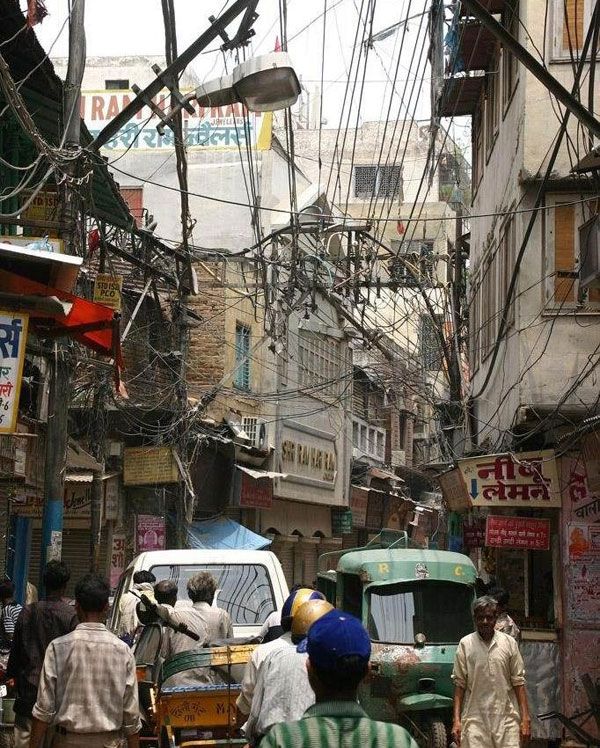 The mother of all messes:



(images via, click to enlarge)

"Live 220v three phase supply for 115kv substation":



sent by Tony Pearson

"Some wiring from an MD-80":



sent by Paal Erik Falang

...but it's nowhere as complicated as the wiring of the Cray 1 Supercomputer! -



(image credit: Danny Silverman)



(image credit: Paul Botto

A good wiring job:
Before



After



Share with us your own wiring nightmares, send the pics!

Image sources: IPAdventures, Cooler, Karaul, OmWo.com


CONTINUE TO NEXT PART! ->

READ THE WHOLE "CRAZY WIRING" SERIES!


Permanent Link...
...+StumbleUpon
...+Facebook
Category: Computers,Funny Pics
RECENT ARTICLES:
"Dark Roasted Blend" - All Kinds of Weird and Wonderful Things, Discovered Daily!"
DRB is a top-ranked and respected source for the best in art, travel and fascinating technology, with a highly eclectic presentation. Our in-depth articles in many categories make DRB a valued online magazine, bringing you quality info and entertainment every time you visit the site -
About DRB
Connect with us and become part of
DRB on Facebook
and
Twitter
.
YOUR COMMENTS:
:
READ OTHER RECENT ARTICLES:
CATEGORIES
:
Feel-Good!
|
airplanes
|
animals
|
architecture
|
art
|
auto
|
boats
|
books
|
cool ads
|
famous
|
futurism
|
food
gadgets
|
health
|
japan
|
internet
|
link latte
|
military
|
music
|
nature
|
photo
|
russia
|
steampunk
sci-fi & fantasy
|
signs
|
space
|
technology
|
trains
|
travel
|
vintage
|
weird
|
abandoned