"QUANTUM SHOT" #215




As though life is not complex enough...

Thanks to your active contribution, we have another set of simply outrageous wiring jobs (read the whole series here). Almost everyone at some point had to unravel one tangled mess, or the other. Observe these pictures and be glad that this time it's not your job to straighten them out.



Source: Reality Carnival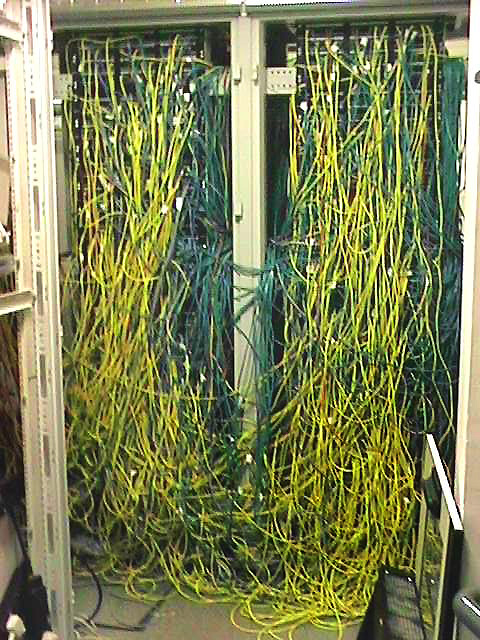 (image credit: Phil)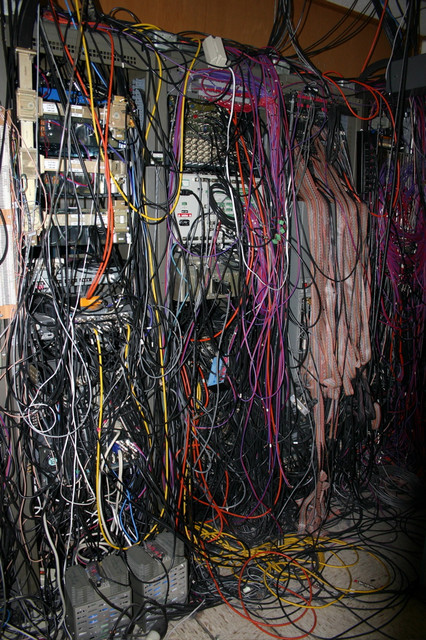 Electric (not quite industrial) Light... and Magic -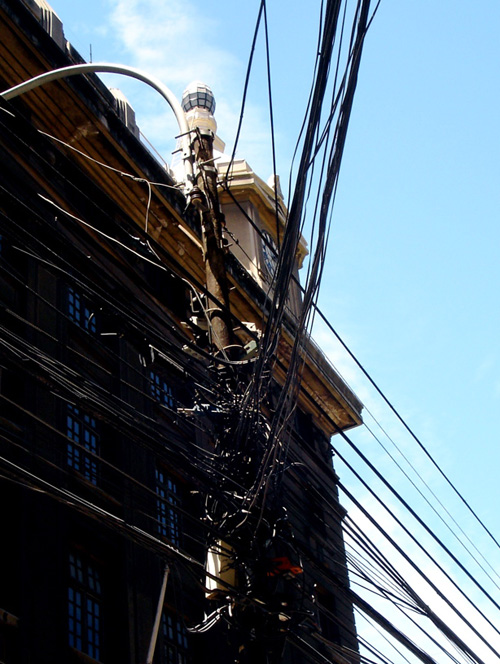 The wiring shown below belongs to the vintage Russian telephone switch systems (a small population of rats loves it!) -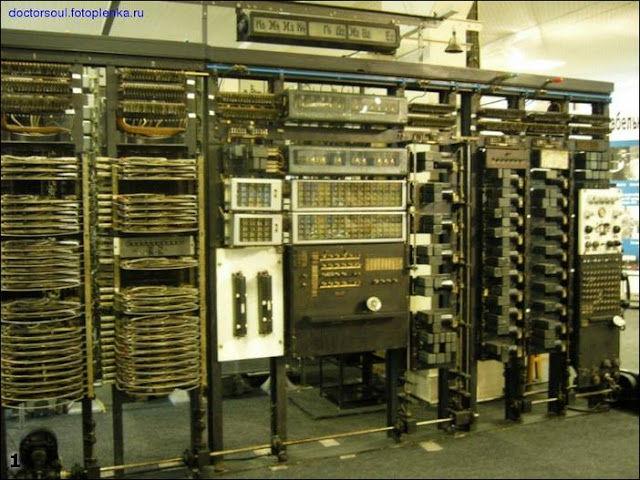 (image credit: doctorsoul.photoplenka.ru)

Intricate wiring job inside the electronics bay of a Boeing 757 airplane. It's a small space underneath the forward passenger floor; only part is shown - there are a few kilometers of wiring inside the plane. (Photo courtesy of Andy Rottiers) -




Kyle R. Brunick sent us his own little nightmare that he had to unravel:




Fluke of fashion? -



(image via)

The usual suspects: power bars -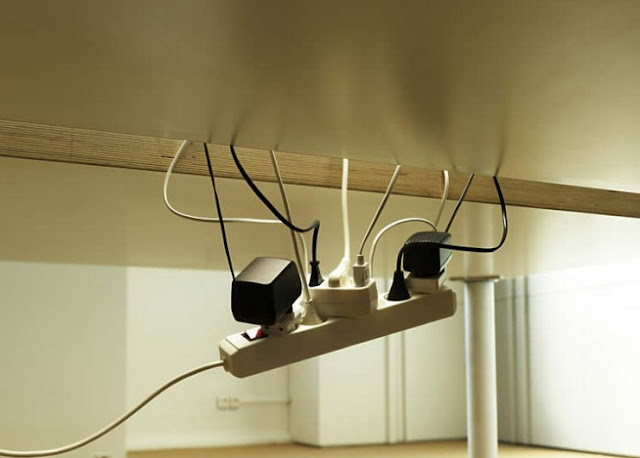 (image credit: Kelvin Murray)



(image credit: Aluminum Wire Repair)

The following picture seems to be a fully-functioning computer, lovingly arranged... on the wall -



(original unknown)

Completely ad-hoc and incomprehensible pipe plumbing system:




To offset the previous photo, here is VERY organized pipe set:



(image via)

Some wiring requires good "hairstyle", and the advertisers make smart use of this fact:



(originals unknown)

Keep sending us spectacularly bad wiring... it makes boring office job so much more exciting.


CONTINUE TO NEXT PART

READ THE WHOLE "CRAZY WIRING" SERIES!


Permanent Link...
...+StumbleUpon
...+Facebook

Category: Funny Pics,Weird
RECENT ARTICLES:
"Dark Roasted Blend" - All Kinds of Weird and Wonderful Things, Discovered Daily!"
DRB is a top-ranked and respected source for the best in art, travel and fascinating technology, with a highly visual presentation. Our in-depth articles in many categories make DRB a highly visual online magazine, bringing you quality entertainment every time you open your "feed" reader or visit our site -
About DRB
Connect with us and become part of
DRB on Facebook
,
Twitter
,
Pinterest
,
Google Plus
; make sure to subscribe to our
updates
.
Our mobile site:
http://mobile.darkroastedblend.com
. You can also read us on iPad, as part of the
Flipboard
popular free app.
YOUR COMMENTS:
:
READ OTHER RECENT ARTICLES:



Mind-Blowing Optical Illusions, Part 6

"The soul has illusions as the bird has wings: it is supported by them"



Exceptional British 1950s Scifi Artwork

Quintessential Space Pulp Art by Ron Turner and others



Extreme Parenting & Wild, Wild Kids! Part 2

The Joys and Perils of Having Interesting Kids



Creation and Destruction of Sand Mandalas

Profound Art Ritual Reflecting the Sanctity of Our Lives



Funny Sports Update

Underwater Ice Hockey, Extreme Stunts, etc.(Pics)



The New Motor, or the Steam-Powered Messiah

The strange, true tale (plus some wicked cyberpunk art)



Machines Alive! The Whimsical Art of Boris Artzybasheff

Is it a dream, or a nightmare?



Automated Musical Instruments

Music Robots: No Performer Necessary



American Supersonic Airliners:
Race for a Dream

Supersonic Marvels, Largely Forgotten Today



Pulp Pleasures: Eando Binder

"Where Eternity Ends" and other rare gems



Epic Fantasy: the Start of the Journey

Part 2 of our "Best Classic Fantasy" series



Strange Shadows: Best Classic Fantasy

Fantasy "Glitches in the Matrix", Epic Lands, and more!
CATEGORIES
:
airplanes
|
animals
|
architecture
|
art
|
auto
|
boats
|
books
|
cool ads
|
funny pics
|
famous
|
futurism
|
food
gadgets
|
health
|
history
|
humour
|
japan
|
internet
|
link latte
|
military
|
music
|
nature
|
photo
|
russia
|
steampunk
sci-fi & fantasy
|
signs
|
space
|
sports
|
technology
|
trains
|
travel
|
vintage
|
weird