"QUANTUM SHOT" #148




Shuttle "Discovery":
Pre-Flight Activities, Rarely Seen by the General Public

Technology moves on, and these photos may soon follow the way of our other post: "Rare Photos of the Russian Buran Space Program". Can we say, it was good while it lasted?

However, these pictures deserve a wide viewing audience: the amount of thought and engineering that goes into every launch is immense; each successful take-off represents the Mankind's finest effort, and is a wonder to behold.
(Thanks to Tim for sending this in; images courtesy Christie L. Dyett - NASA Space Coast Launch Services.)

External tank arrives by barge from Louisiana: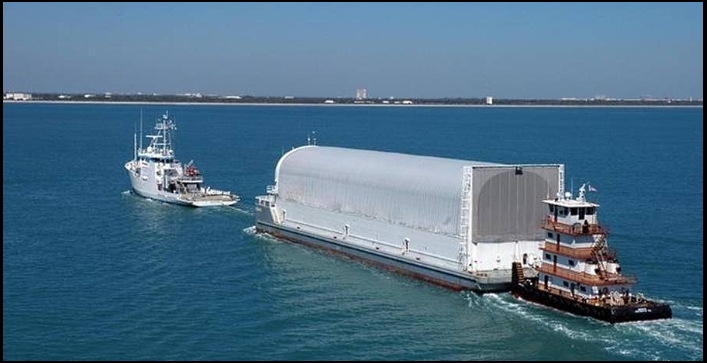 External tank approaches Vertical Assembly Building (VAB):



Removing external tank: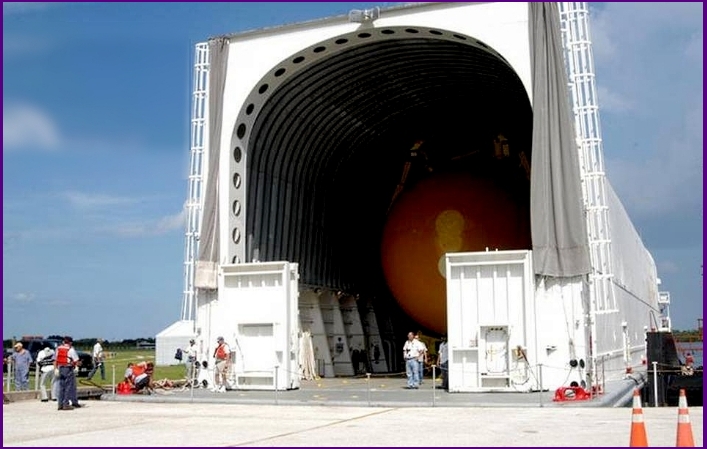 Preparing to lift the tank to vertical:



Lifting the tank:



Solid rockets are attached:



Orbiter: External tank with Solid Rocket Boosters (SRB):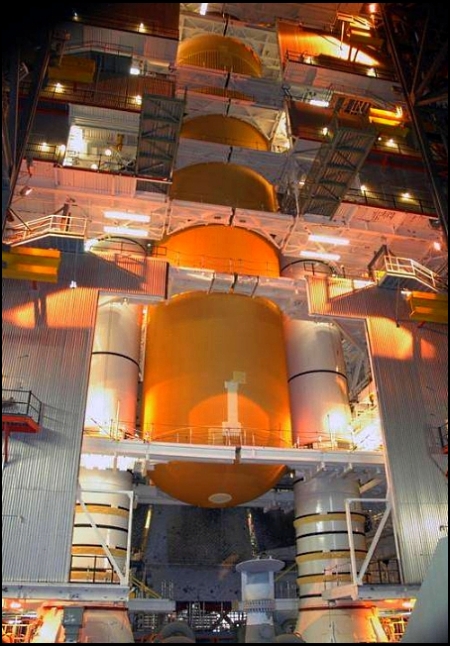 Engines are attached to the shuttle in the Orbiter Processing Facility: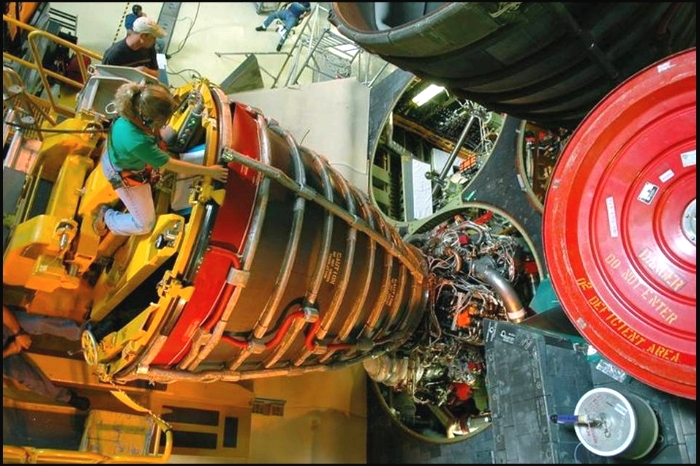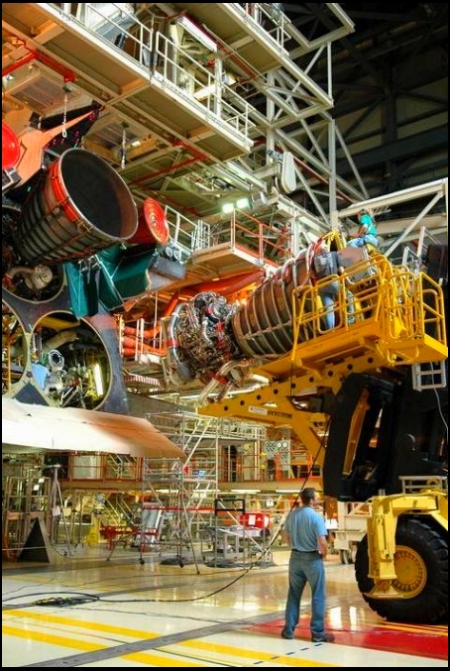 Shuttle in sling ready for lift in VAB:



Shuttle has been moved to VAB and will be attached to external tank: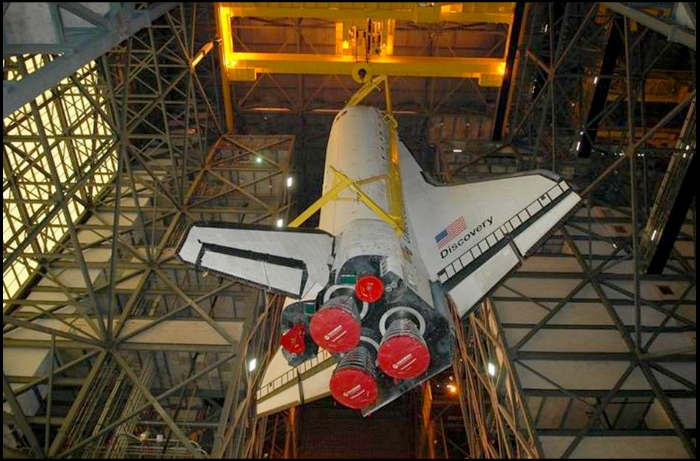 Shuttle is attached: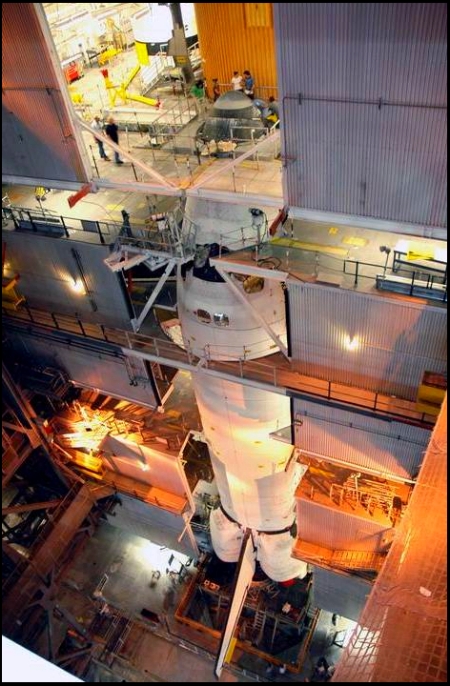 Payload Preparation in Space Station Processing Facility: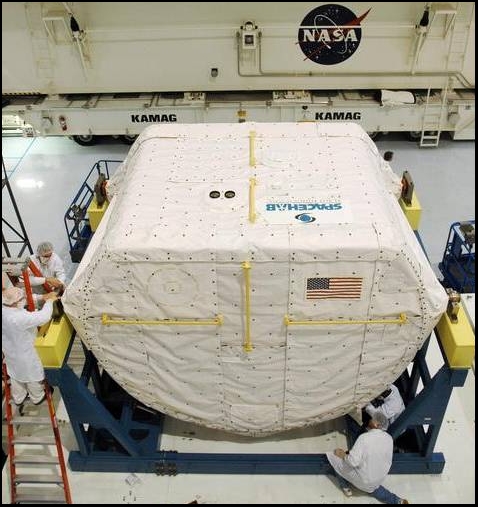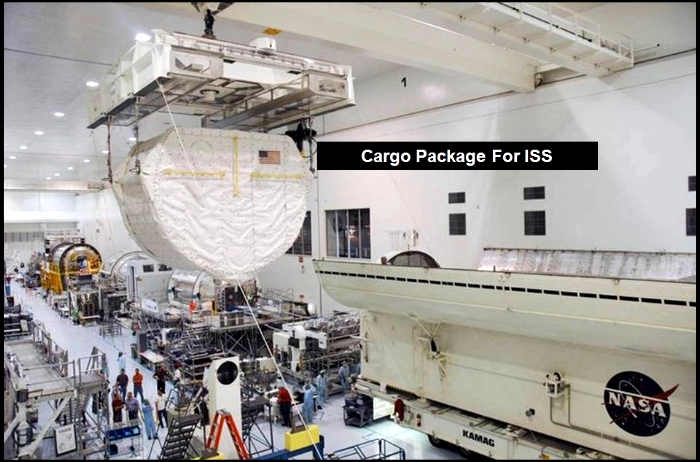 Multi-Purpose Logistics Module (MPLM):



Payload carrier leaves Canister Rotation Facility: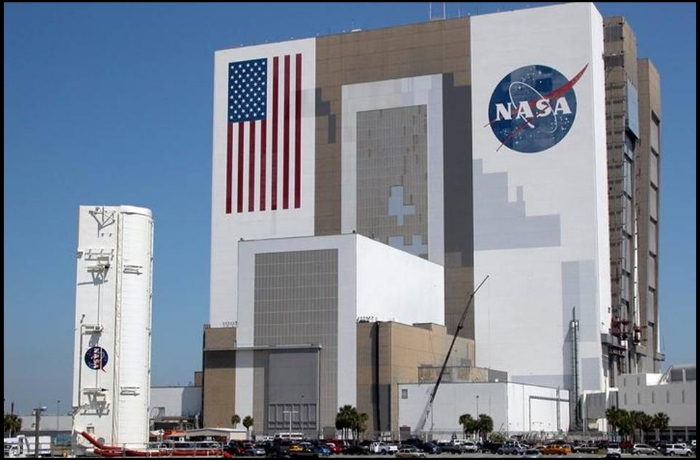 Payload being moved to Launch Pad:



Lifting payload into position for insertion into "Discovery"
when it arrives at the pad: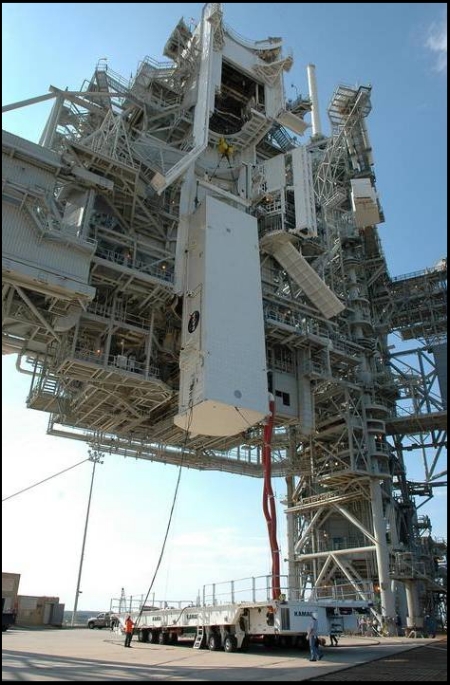 Shuttle "Discovery" leaves VAB: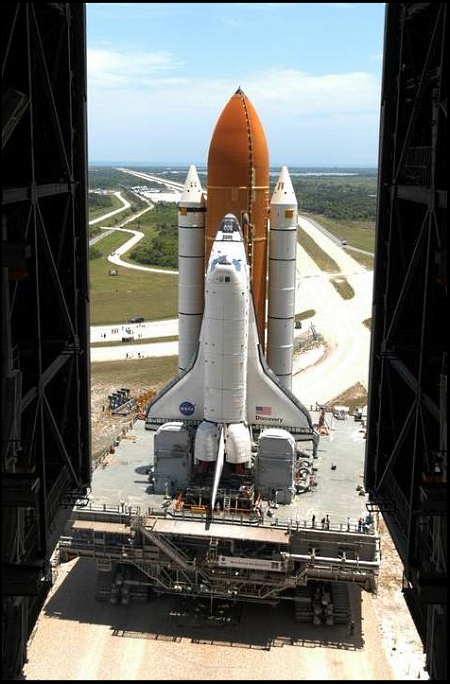 Trip to launch:
Length - 3 1/2 mi
Time - 6-8 hours
Arrow indicates the Launch Pad.




Crawler Control:



"Discovery" arrives at Pad: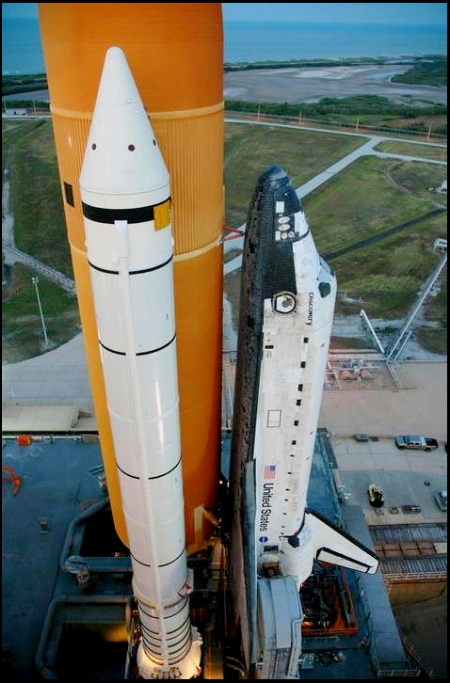 (image credit: NASA / Ken Thornsley)




Ready for Launch:


(image credit: NASA / Scott Andrews)

We Have Lift Off !


(image credit: NASA - click to enlarge)



Images courtesy Christie L. Dyett and Amanda Diller - NASA Space Coast Launch Services

Also Read "Rare Photos of the Russian Buran Space Program"!

Permanent Link...
Category: Technology,Space
Related Posts:
Shuttle Crawler: Moving Experience, part 2
RECENT ARTICLES:
"Dark Roasted Blend" - All Kinds of Weird and Wonderful Things, Discovered Daily!"
DRB is a top-ranked and respected source for the best in art, travel and fascinating technology, with a highly eclectic presentation. Our in-depth articles in many categories make DRB a valued online magazine, bringing you quality info and entertainment every time you visit the site -
About DRB
Connect with us and become part of
DRB on Facebook
and
Twitter
.
YOUR COMMENTS:
:
READ OTHER RECENT ARTICLES:
CATEGORIES
:
Feel-Good!
|
airplanes
|
animals
|
architecture
|
art
|
auto
|
boats
|
books
|
cool ads
|
famous
|
futurism
|
food
gadgets
|
health
|
japan
|
internet
|
link latte
|
military
|
music
|
nature
|
photo
|
russia
|
steampunk
sci-fi & fantasy
|
signs
|
space
|
technology
|
trains
|
travel
|
vintage
|
weird
|
abandoned