"QUANTUM SHOT" #482




The Abandoned and the Rusted-out Carcasses of Things Long Gone seem to be a fitting theme for this week - much of doom and gloom has occurred in economy, and most people are concerned about the future. So we're just going to play on these apocalyptic sentiments, and serve you a bunch of depressing pictures... Sorry.

Desolate places with a soul

We were quite impressed by explorations of Julie Shiel, and her eye for colorful abandonments - so we asked her a few questions, and here is what she has to say about her art.
(most photography is offered as prints for purchase on her site)



Photo taken in the abandoned town of Centralia, PA, which has an ongoing underground coal fire - an inspiration for the movie "Silent Hill" and the book "Strange Highways" by Dean Koontz, among others.

"I find beauty in decay. I like to see nature conquering what man has left. I believe that old buildings have a soul, and when I photograph these places I try to capture a piece of that soul."



This is a rusted lock on the back door of an abandoned International truck



Simply beautiful. This photo was taken at an old Boy's school that dated back to the 1700s.

"Most people will never see these places, although they often have a long and interesting history. There are numerous abandonments from hospitals whose doors have long been shut to simple country houses, and each of them has a story to tell."




"The Dryad's Retreat" at the remains of a church dating to the 1800s. "They call this the "good church", and there is another close by that is known as the "bad church". The history says that these churches served a small mill town on the river. This church was Catholic, built in the 1800s, but destroyed by fire in the 1920s. The nearby church was I believe, Presbyterian. The mill town was destroyed during a hurricane."

Some of the staircases are pretty evocative, too... Who knows maybe the ghosts of past are still proudly sauntering up and down these stairs:




Nature comes through - the vines grow through the window of an abandoned tuberculosis hospital.




In the same tuberculosis hospital we find a corridor bathed in an ephemeral greenish light. Perfect for first-person-shooter game designer's inspiration:




Do the "ghosts" come down to sings into these microphones? These are the old lamp stands, though -




"Finding places to explore isn't difficult if you are willing to do research, and to me that is part of the fun. It's a treasure hunt, and the reward is getting to see and experience places most people never do."



Exam Room - at an abandoned state school and hospital for children.

"A lot of old institutions still stand simply due to the cost of cleanup. They are riddled with asbestos, mold, rotting floors, and sometimes home to squatters. Instead of spending the money to clean them up, they sit and decay a little more with every passing year."



"End of the Rainbow" - found in an abandoned Boy's School from the 1700s that was later used as a Naval academy.

"The urban exploration community is close mouthed about their locations with good reason. I know of an old tuberclosis hospital that is widely known. It has become a party hangout and has been completely trashed. It has been set on fire numerous times and scrappers have destroyed the structural integrity of the buildings through stealing copper wiring. They even cut down the telephone poles. UE people love and respect these locations. We want only to document them, to enjoy their beauty and to discover them and it is a horrible thing to see one of our locations be destroyed, whether by people who don't respect them or by a corporation putting up a strip mall."



"Frozen in Time" - Who knows how many years ago this clock stopped? - and the silent operator phone...

"These old buildings often have amazing architecture that is not often seen any more and we know that their time is limited, so we photograph them."




Get a load of this... very spooky icecream cone in the middle of bewitched forest: picture taken in the abandoned amusement park (see a lot of them here)




"It's my favorite thing to do, in spite of, or perhaps in part due to the dangers inherent in exploring. I hope that I can capture photos that represent these places and share them with others."

Mystery Cage at an abandoned Asylum. "I don't know what was the cage was originally for, but a tree has grown up through the middle of it, and ivy surrounds it." -




Want even more disturbing photos? Check out the abandoned (forgotten?) crib here and bizarre schizophrenia-induced tree carvings here.

Most Fascinating Photography of Abandoned Places

For those who missed our mention of Moscow's abandoned subway tunnels, here is the creepiest panormaic shot (click the image to go to 360 VR)



(images credit: Vladimir Shalagin)

Interestingly, even the wedding photography of this master reflects a thrilling "noir" aspect:




Danila shows us the abandoned Soviet Army base - looks very inviting for a night of exploration:



(image credit: danila85)

Some tremendous rusty turbines - left deep in the forest:




Great-looking housing (and the church nearby) -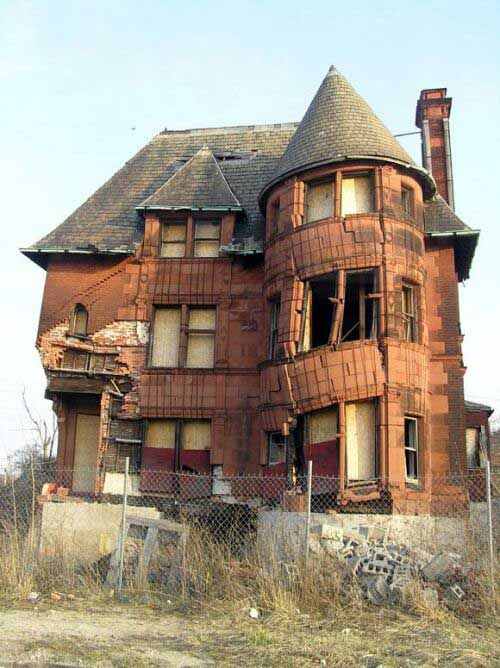 Finally, you know what present to give to your friend - an urban explorer - who has everything? Try this: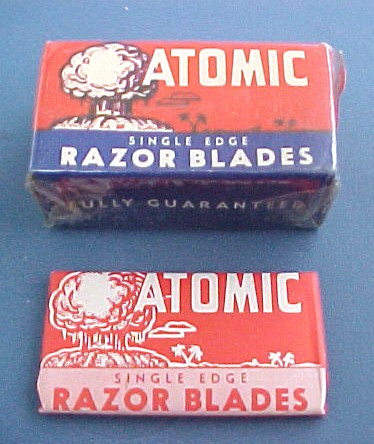 Also Read our whole series: Abandoned Places and Urban Exploring

Permanent Link...
...+StumbleUpon
...+Facebook

Category: Abandoned Places
RECENT ARTICLES:
"Dark Roasted Blend" - All Kinds of Weird and Wonderful Things, Discovered Daily!"
DRB is a top-ranked and respected source for the best in art, travel and fascinating technology, with a highly visual presentation. Our in-depth articles in many categories make DRB a highly visual online magazine, bringing you quality entertainment every time you open your "feed" reader or visit our site -
About DRB
Connect with us and become part of
DRB on Facebook
,
Twitter
,
Pinterest
,
Google Plus
; make sure to subscribe to our
updates
.
Our mobile site:
http://mobile.darkroastedblend.com
. You can also read us on iPad, as part of the
Flipboard
popular free app.
YOUR COMMENTS:
:
READ OTHER RECENT ARTICLES:



Creation and Destruction of Sand Mandalas

Profound Art Ritual Reflecting the Sanctity of Our Lives



Funny Sports Update

Underwater Ice Hockey, Extreme Stunts, etc.(Pics)



The New Motor, or the Steam-Powered Messiah

The strange, true tale (plus some wicked cyberpunk art)



Machines Alive! The Whimsical Art of Boris Artzybasheff

Is it a dream, or a nightmare?



Automated Musical Instruments

Music Robots: No Performer Necessary



American Supersonic Airliners:
Race for a Dream

Supersonic Marvels, Largely Forgotten Today



Pulp Pleasures: Eando Binder

"Where Eternity Ends" and other rare gems



Epic Fantasy: the Start of the Journey

Part 2 of our "Best Classic Fantasy" series



Strange Shadows: Best Classic Fantasy

Fantasy "Glitches in the Matrix", Epic Lands, and more!


DRB Feel-Good
Happy Holidays from DRB!

2014 Feel-Good Issue, Part 2


DRB Feel-Good
Christmas Feel-Good Special

Happy Holidays and Great New 2014 Year from DRB!



Epic Space Fiction by Alastair Reynolds

"Nostalgia for Infinity", indeed



Cinerama: "The Next Big Thing That Was"

Curved screens, gigantic projectors & "out-of-this-world" picture


DRB Series
Magnificent Fractals (DRB Series)

Probably the Most Spectacular Collection of Fractals on the Web



Fractals For Food

If You Eat This, Will It Make You Better At Math?



Three-Dimensional Mechanical Fractals

Don't stare at them for too long, or your brain will capsize!



Pre-Fractal Art

Stunning Examples of Fractal Art in History



A Codebreaker's Dream: The Bombe!

"The Bombe" vs. "The Enigma" code battle



Extremely Weird Bus Stops & Shelters

Wildly bizarre bus stop "creations"



Incredible Balancing Acts & Tightrope Walking

Up on the Roof: Not for the Faint of Heart



The Creepiest Mannequins

Serious Halloween Scares and Frights



Wildly Funny Frogs

Frogs in their "moments of weakness"



World's Strangest Vehicles, Part 5

The Truly Bizarre Car Zoo!



Deadliest Creatures (that are Easiest to Miss)

Real terror lurks in quiet darkness



"Music For... What?" Weird Album Covers

Music for Vacuuming, and much much more!



World's Strangest Vehicles, Part 4

Sheer Auto Adrenaline!
CATEGORIES
:
airplanes
|
animals
|
architecture
|
art
|
auto
|
boats
|
books
|
cool ads
|
funny pics
|
famous
|
futurism
|
food
gadgets
|
health
|
history
|
humour
|
japan
|
internet
|
link latte
|
military
|
music
|
nature
|
photo
|
russia
|
steampunk
sci-fi & fantasy
|
signs
|
space
|
sports
|
technology
|
trains
|
travel
|
vintage
|
weird