"QUANTUM SHOT" #429
link

When simple computing is not enough

Looking to get the most value out of your laptop? Then check out these unusual ways of using your old trusty notebook (Note: actual results may vary, DRB can not be held responsible for the accompanying data loss)

Portable chair:




Nut cracker:




Ping Pong:




Some weird fetish:




Good source of light:




Directional signage:




Kung Fu training:




Swatting flies:




Trapping pesky varmints:




Drawing perfect circles:




Sweeping the floor:




Holding LEGO spiritual revivals:



(image credit: Cindy G. /Doctor Beef)

Making omelets:



(image credit: Justin Lowery)

Guard your parking spot:



(image credit: Sandy Sans)

Get some sound sleep: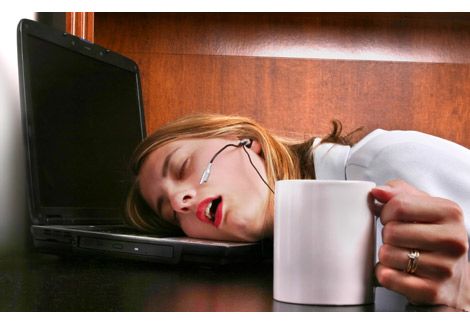 (image credit: Rich Anderson)

Work in the rain:



(image credit: Rich Anderson)

Scrape the windshield:



(image credit: Rich Anderson)

Make a bird house:



(images credit: Rich Anderson)

If after all this your laptop still works, then it must be a proof that "what does not kill us makes us stronger".

If it stops working, then you might end up browsing internet in Starbucks with your giant desktop computer and CRT monitor:



(images credit: Kate Sokoler)

Permanent Link...
...+StumbleUpon
...+Facebook

Category: Computers,Weird
Related Posts:
Extreme Sleeping
New Ways to Play with an Old Hardware
Dark Roasted Blend's Photography Gear Picks:
READ RECENT POSTS:
"Dark Roasted Blend" - All Kinds of Weird and Wonderful Things, Discovered Daily!"

DRB is a top-ranked and respected source for the best in art, travel and fascinating technology, with a highly visual presentation. Our in-depth articles in many categories make DRB a highly visual online magazine, bringing you quality entertainment every time you open your "feed" reader or visit our site.

Connect with us and become part of DRB on Facebook, Twitter, Pinterest, Google Plus; make sure to subscribe to our updates.

Our mobile site: http://mobile.darkroastedblend.com. You can also read us on iPad, as part of Flipboard popular free app, under "Cool Curators" category - see here.


COMMENTS:
:
READ MORE RECENT POSTS:
CATEGORIES
:
airplanes
|
animals
|
architecture
|
art
|
auto
|
boats
|
books
|
cool ads
|
funny pics
|
famous
|
futurism
|
food
gadgets
|
health
|
history
|
humour
|
japan
|
internet
|
link latte
|
military
|
music
|
nature
|
photo
|
russia
|
steampunk
sci-fi & fantasy
|
signs
|
space
|
sports
|
technology
|
trains
|
travel
|
vintage
|
weird