"QUANTUM SHOT" #397
link


Gentlemen, choose your LEGOs!

An endless variety of impressive models are made with tender-loving care (and frenzied mind activity) by the geek's army around the world - all based on a humble LEGO brick.

Some LEGO sets look almost impossible to build:
"M. C. Escher's Staircase" -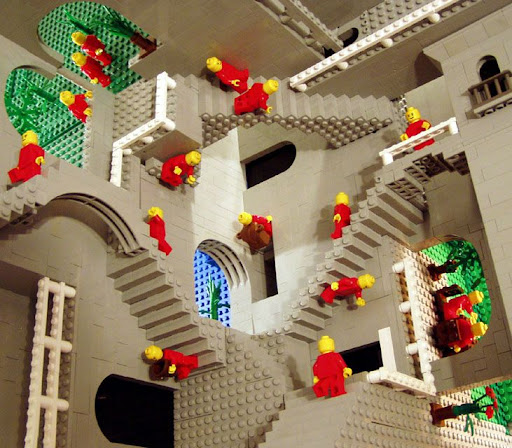 (work by Andrew Lipson)


"Star Wars" LEGO Mania is too varied and huge to properly highlight here: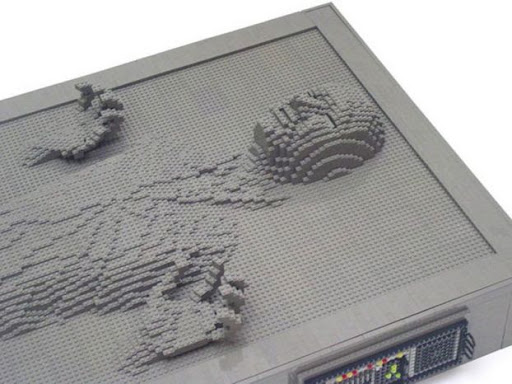 (work by Nathan Sawaya)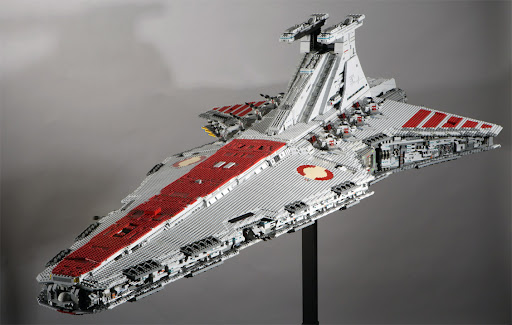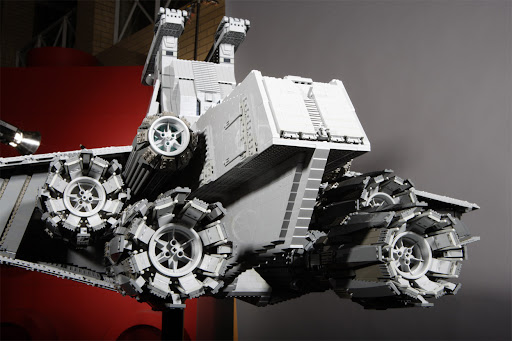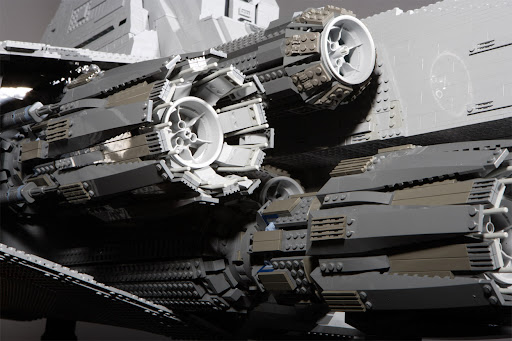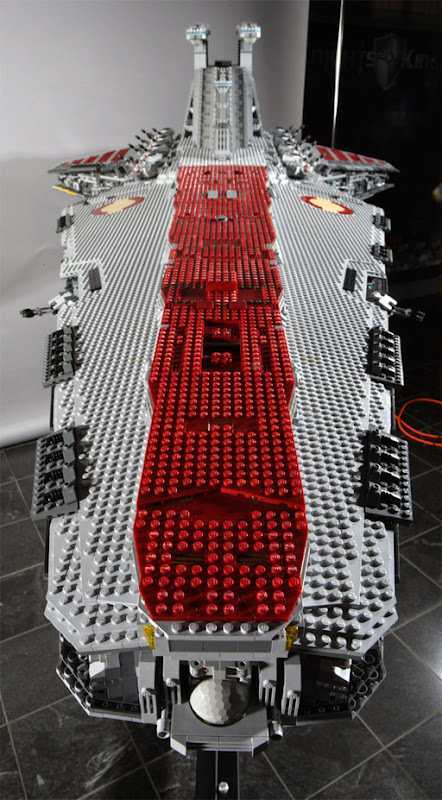 (images credit: fbtb)

Some of the models above are by Erik Varszegi, LEGO Master Builder - read an interview with him here

But then again, almost anything can be LEGO-lized - including car models: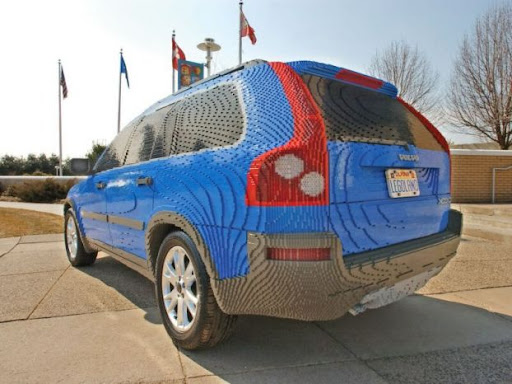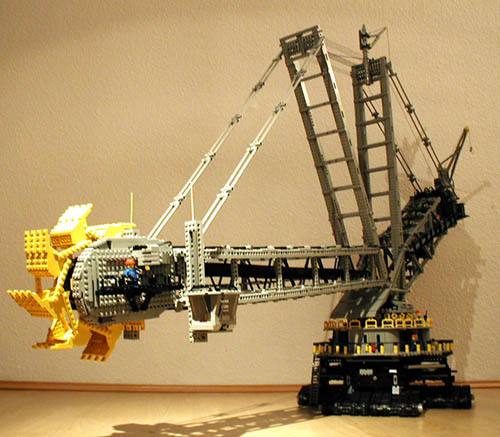 Porphyrion Assault Frigate - make sure to see the whole gallery to truly appreciate the level of detailing:



(image credit: Danny Rice)

Check out the interiors: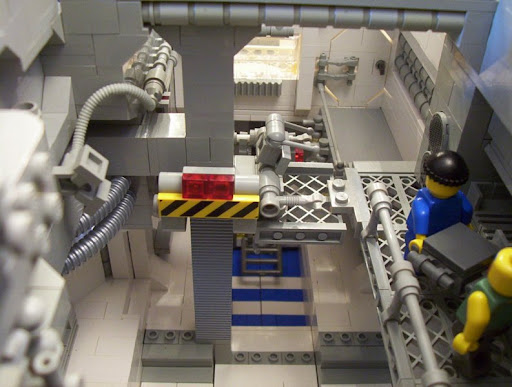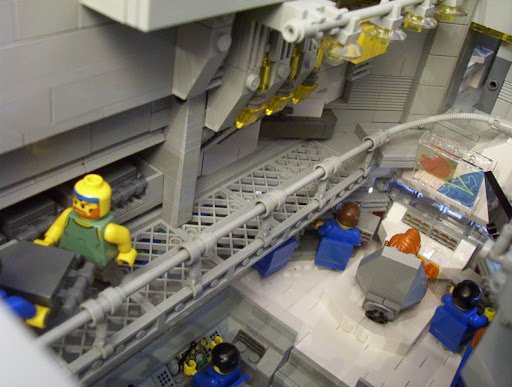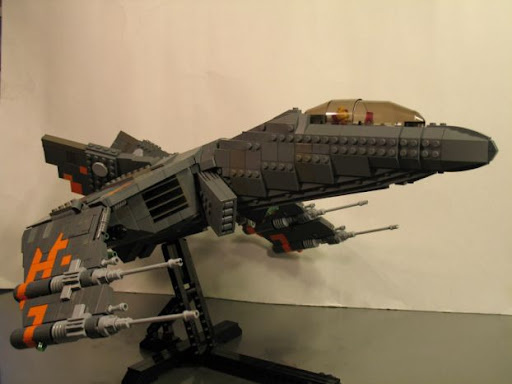 (images credit: Danny Rice)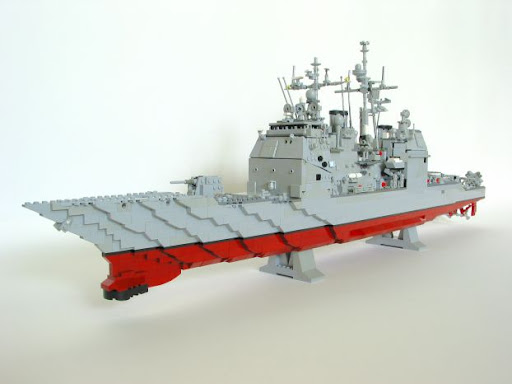 (original unknown)


Misterzumbi's "Predator"'s head: (see more here)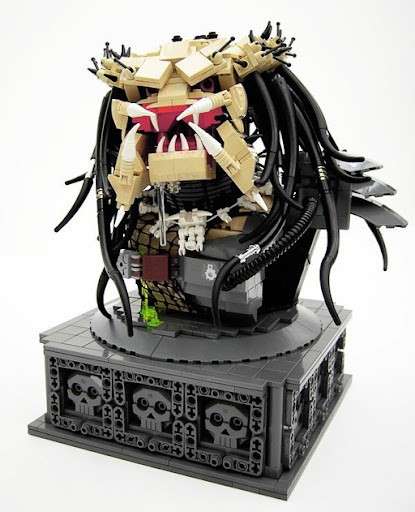 Steampunk LEGO is something else.
Check out these German Imperial Machines here and here - all conceived and put together by Jamie Spencer.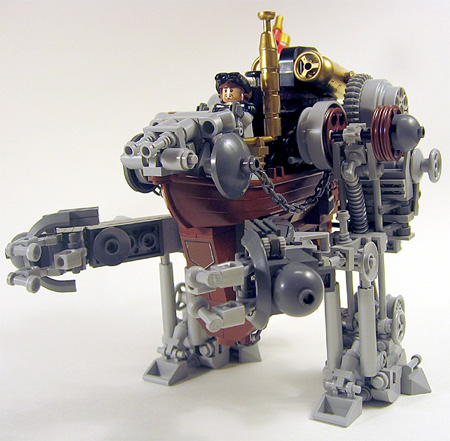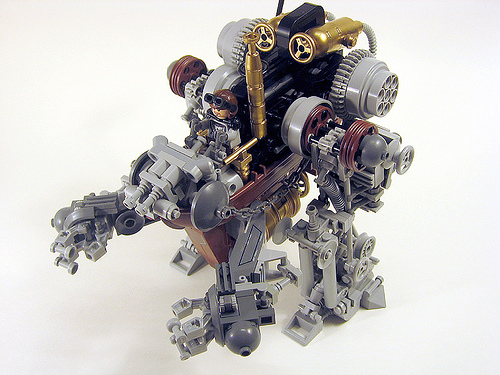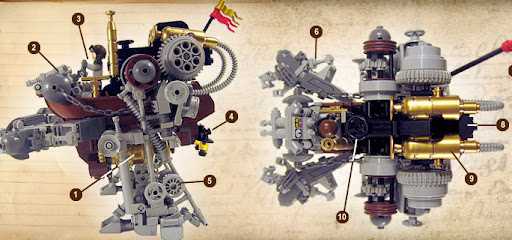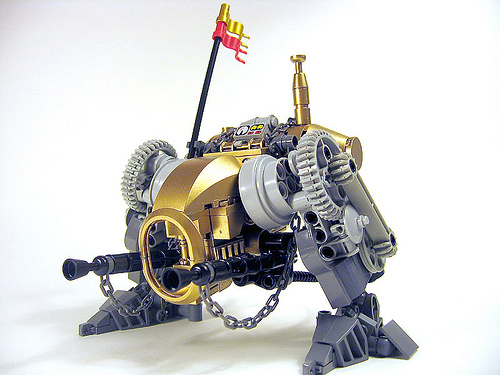 Check out the whole "steampunk" category at Brothers Brick site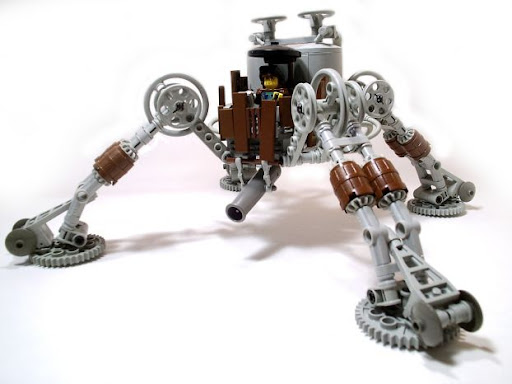 Zach Clapsadle has some wondrous LEGO steam machines for you, some interestingly from Star Wars universe: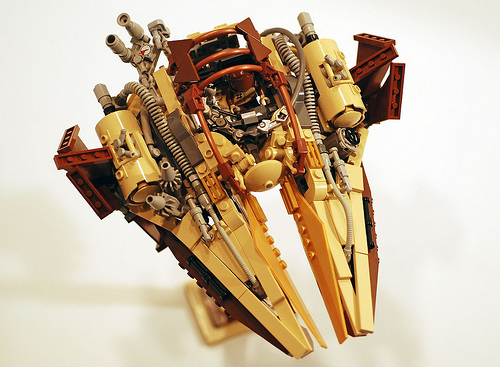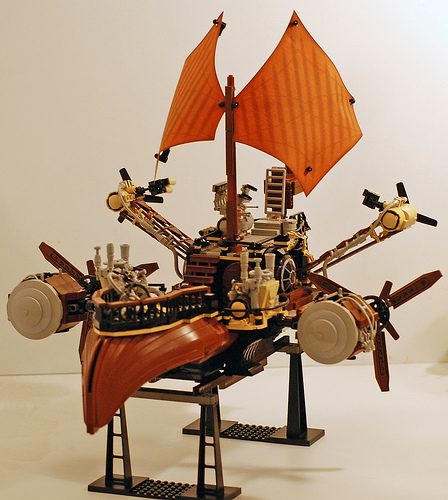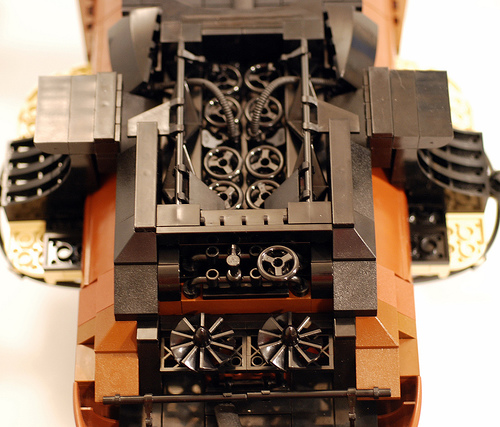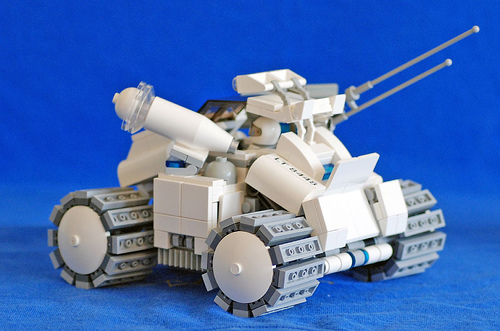 (image credit: Zach Clapsadle)

Mark Stafford shows us his steampunk version of Royal Naboo Fighter - see more here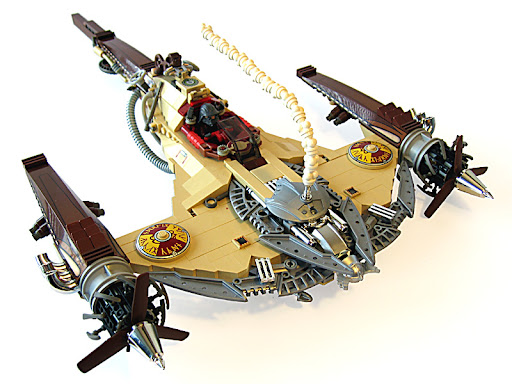 Many details of these custom works are hand-painted gold (to emulate brass) and have specially printed decals.

Steam-powered TIE-fighter, looking wicked and ready for battle, by RebelRock (more info) -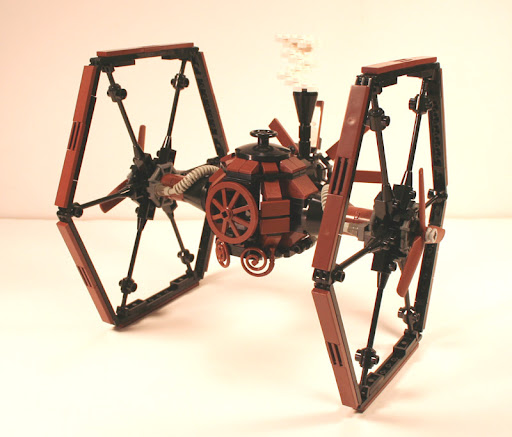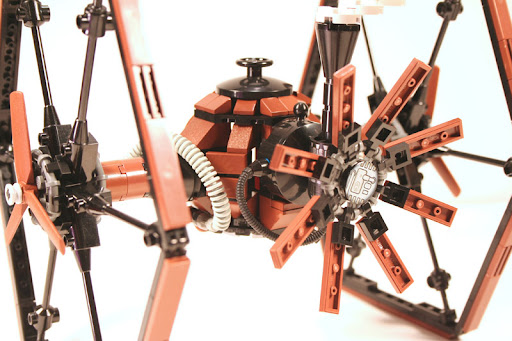 If it is "Aliens" you love, head yonder to mryoder site. The spookiest corridor LEGO designers never imagined in their worst dreams: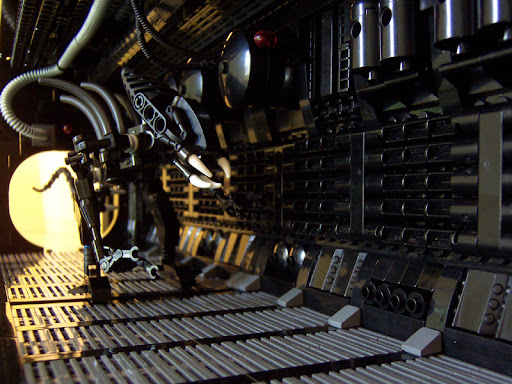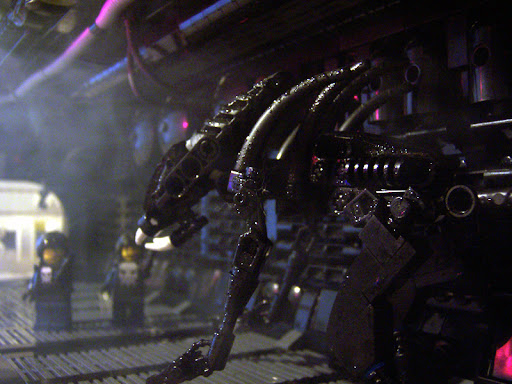 Re-use Your LEGOs!
LEGO Salt&Pepper Shaker - Cool concept by the designer Joel Hesselgren:
(control how much salt or pepper you want by moving the top red brick)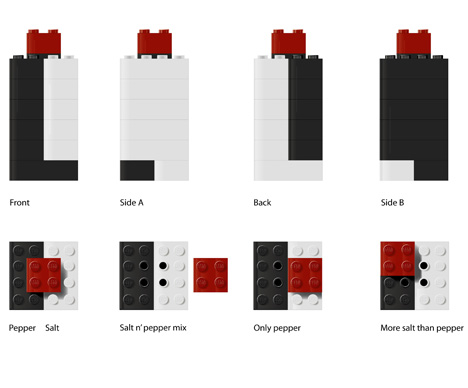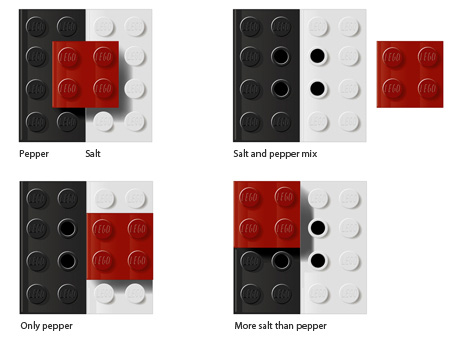 Or make a soul-searching LEGO art (see other astonishing works of Nathan Sawaya here) -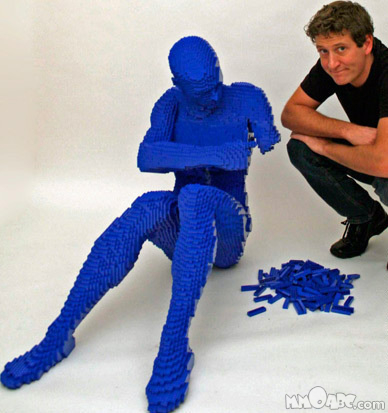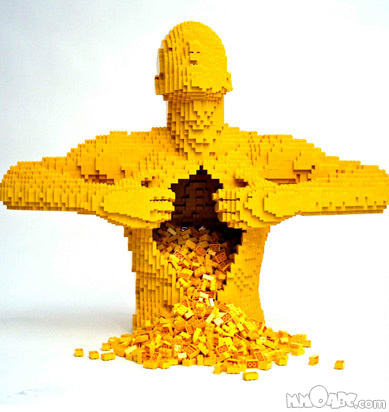 Of course, there are unwanted side-effects to the whole LEGO thing: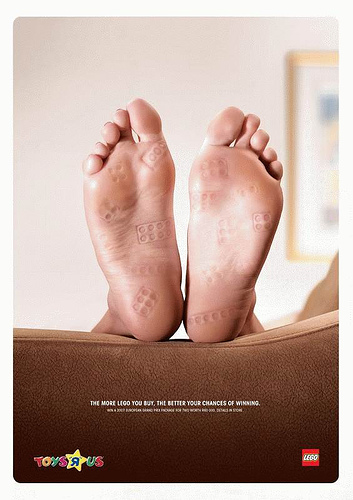 2. The World of Rubik's Cubes: Twisted Dimensions

All shapes, sizes, colors and symbols - can you have a "ROUND" Rubik's cube? Seems like everything is possible -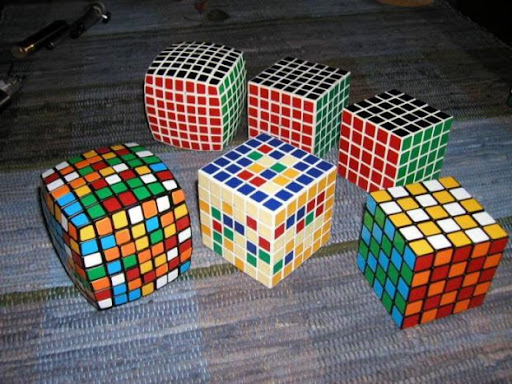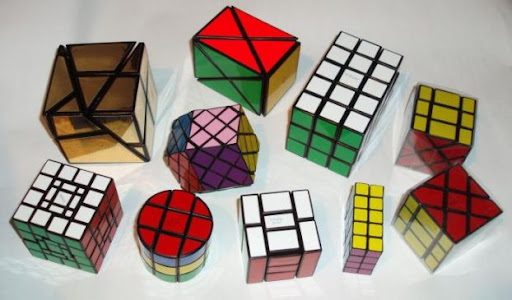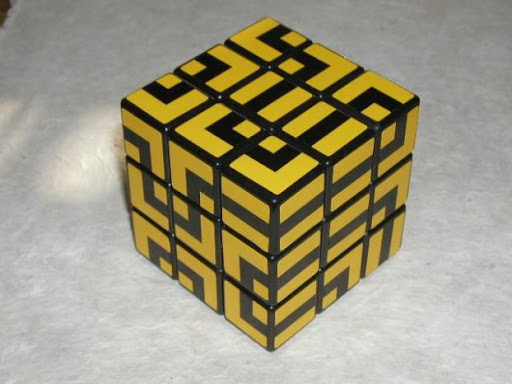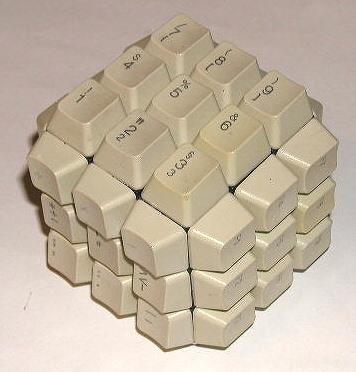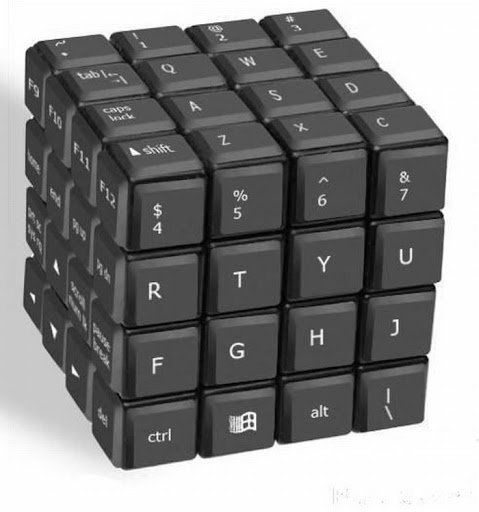 How many sides the cube has, or how many seconds it takes to solve it is mostly irrelevant nowadays (with introduction of robots and computers into the equation). What matters is - do you solve it with your fingers, or your toes?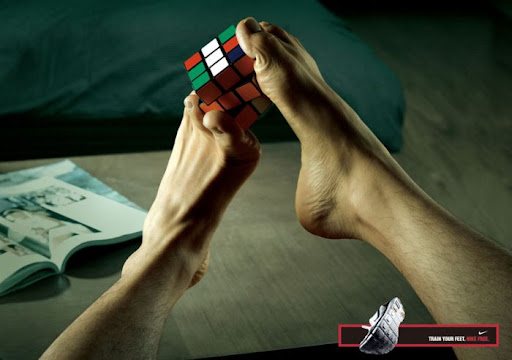 Robots (and computers) have become a reasonable competition for humans in solving Rubik' Cubes long time ago: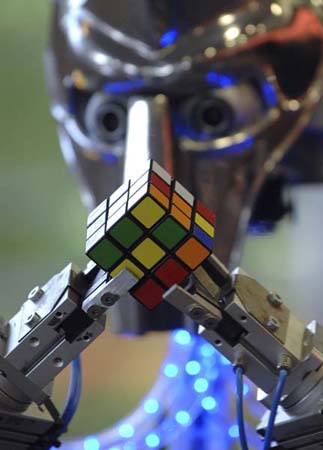 Stress-free Rubik's Cube: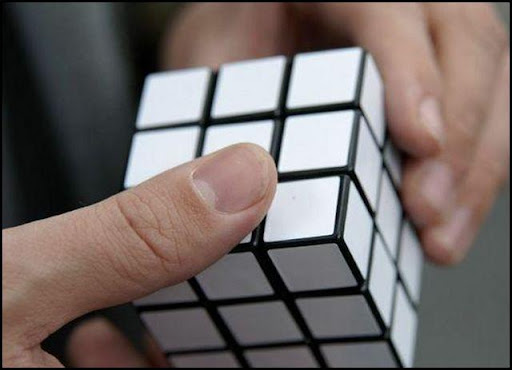 Sometimes you do not even need to solve the cubes, to make an interesting art statement: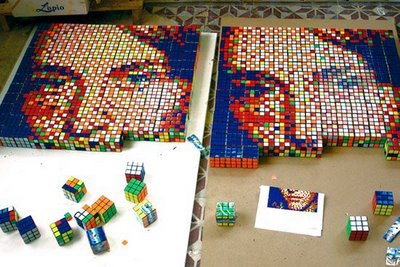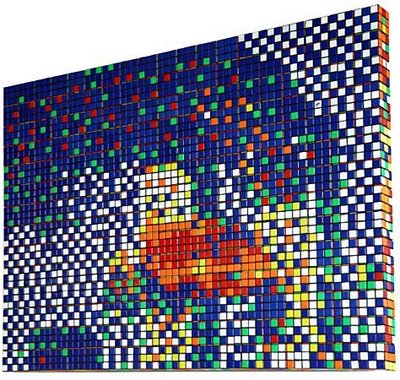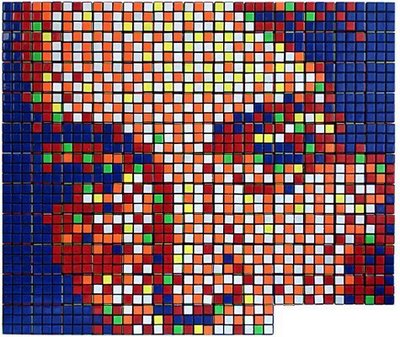 Street art ideas: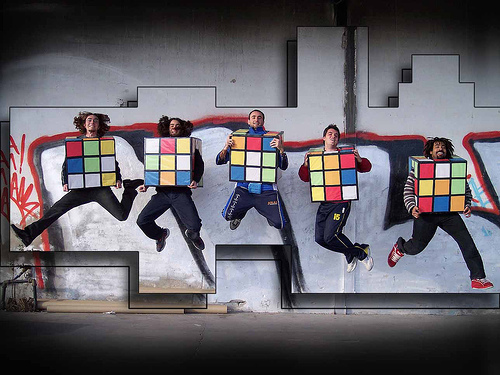 (image credit: Piter Punk)


Or you can use the cube side panels for the surfboard face mosaic:
(creator: Fred Maechler, Mekanism Skateboards.)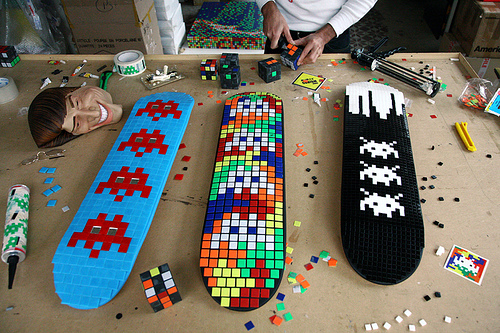 (image credit: entro-py)


And when you spent hours, if not days twisting sides, in your dreams there will be the ultimate Rubik's Cube: wet, slick and utterly alluring:
(albeit unsolvable)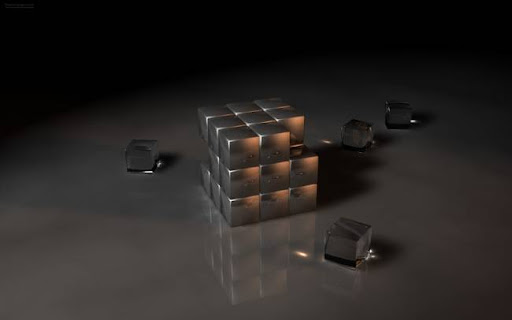 (image credit: plasmadesign)

Other Sources: Crooked Brains, psuchopadt (nsfw)

Permanent Link...
...+StumbleUpon
...+Facebook

Category: Gadgets,Art
Dark Roasted Blend's Photography Gear Picks:
RECENT ARTICLES:
"Dark Roasted Blend" - All Kinds of Weird and Wonderful Things, Discovered Daily!"
DRB is a top-ranked and respected source for the best in art, travel and fascinating technology, with a highly visual presentation. Our in-depth articles in many categories make DRB a highly visual online magazine, bringing you quality entertainment every time you open your "feed" reader or visit our site -
About DRB
Connect with us and become part of
DRB on Facebook
,
Twitter
,
Pinterest
,
Google Plus
; make sure to subscribe to our
updates
.
Our mobile site:
http://mobile.darkroastedblend.com
. You can also read us on iPad, as part of the
Flipboard
popular free app.
YOUR COMMENTS:
:
READ OTHER RECENT ARTICLES:



Creation and Destruction of Sand Mandalas

Profound Art Ritual Reflecting the Sanctity of Our Lives



Funny Sports Update

Underwater Ice Hockey, Extreme Stunts, etc.(Pics)



The New Motor, or the Steam-Powered Messiah

The strange, true tale (plus some wicked cyberpunk art)



Machines Alive! The Whimsical Art of Boris Artzybasheff

Is it a dream, or a nightmare?



Automated Musical Instruments

Music Robots: No Performer Necessary



American Supersonic Airliners:
Race for a Dream

Supersonic Marvels, Largely Forgotten Today



Pulp Pleasures: Eando Binder

"Where Eternity Ends" and other rare gems



Epic Fantasy: the Start of the Journey

Part 2 of our "Best Classic Fantasy" series



Strange Shadows: Best Classic Fantasy

Fantasy "Glitches in the Matrix", Epic Lands, and more!


DRB Feel-Good
Happy Holidays from DRB!

2014 Feel-Good Issue, Part 2


DRB Feel-Good
Christmas Feel-Good Special

Happy Holidays and Great New 2014 Year from DRB!



Epic Space Fiction by Alastair Reynolds

"Nostalgia for Infinity", indeed



Cinerama: "The Next Big Thing That Was"

Curved screens, gigantic projectors & "out-of-this-world" picture


DRB Series
Magnificent Fractals (DRB Series)

Probably the Most Spectacular Collection of Fractals on the Web



Fractals For Food

If You Eat This, Will It Make You Better At Math?



Three-Dimensional Mechanical Fractals

Don't stare at them for too long, or your brain will capsize!



Pre-Fractal Art

Stunning Examples of Fractal Art in History



A Codebreaker's Dream: The Bombe!

"The Bombe" vs. "The Enigma" code battle



Extremely Weird Bus Stops & Shelters

Wildly bizarre bus stop "creations"



Incredible Balancing Acts & Tightrope Walking

Up on the Roof: Not for the Faint of Heart



The Creepiest Mannequins

Serious Halloween Scares and Frights



Wildly Funny Frogs

Frogs in their "moments of weakness"



World's Strangest Vehicles, Part 5

The Truly Bizarre Car Zoo!



Deadliest Creatures (that are Easiest to Miss)

Real terror lurks in quiet darkness



"Music For... What?" Weird Album Covers

Music for Vacuuming, and much much more!



World's Strangest Vehicles, Part 4

Sheer Auto Adrenaline!
CATEGORIES
:
airplanes
|
animals
|
architecture
|
art
|
auto
|
boats
|
books
|
cool ads
|
funny pics
|
famous
|
futurism
|
food
gadgets
|
health
|
history
|
humour
|
japan
|
internet
|
link latte
|
military
|
music
|
nature
|
photo
|
russia
|
steampunk
sci-fi & fantasy
|
signs
|
space
|
sports
|
technology
|
trains
|
travel
|
vintage
|
weird