"QUANTUM SHOT" #362
link


The smaller, the deadlier

We wrote once about miniature spy cameras, now we are going to up the stakes. James Bond types not only need to inconspicuously take pictures, they also need to inconspicuously kill people. When given "license to kill", it's still better to do it with as little fuss as possible.

We'll start with the "largest" of the bunch, more conventional pistols, which are still portable enough to be hidden in "plain sight". Graciously provided by Alan Trigger, from "Little Gun" collection in Belgium, these pictures remind us of the era of Victorian (and Wild West) engineering, sometimes more deadly when we care to admit.

1869, Brass Knuckle-Pistol Combo "Apache":
(see more pictures here)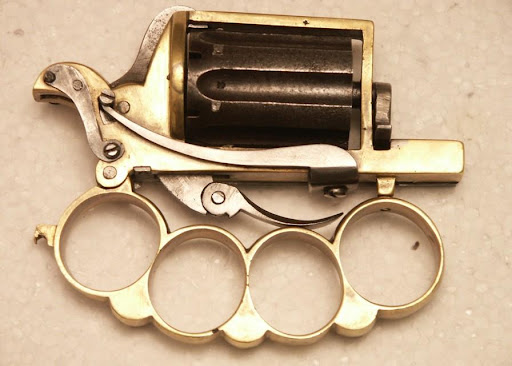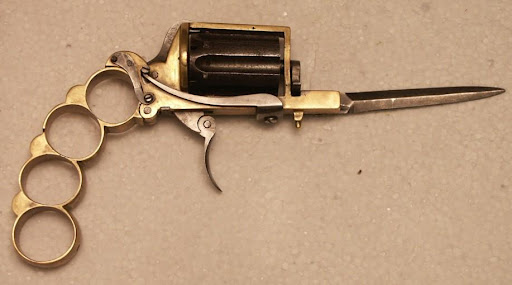 Similar thing has been patented in US in 1904: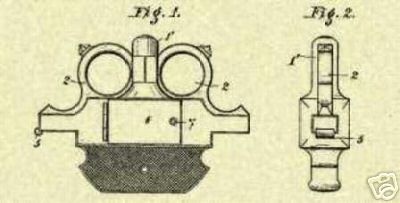 Military Knuckle Knife, used in WWII looks also quite sinister: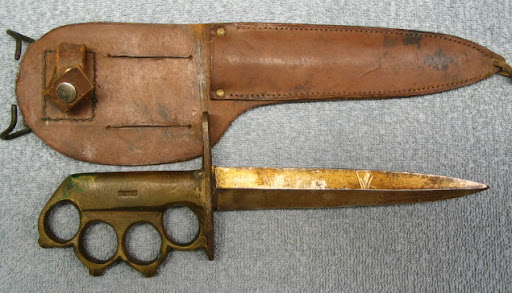 Derringer-Uberti, Italy (caliber .38) -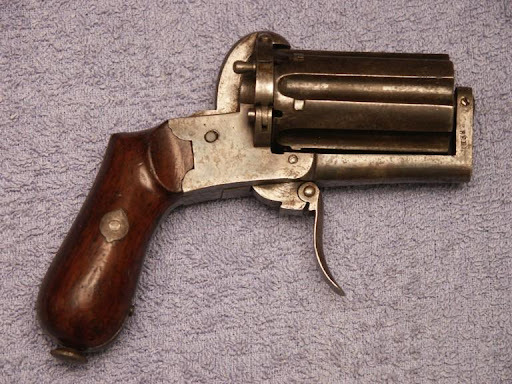 Gorgeous little Derringer "Maverick":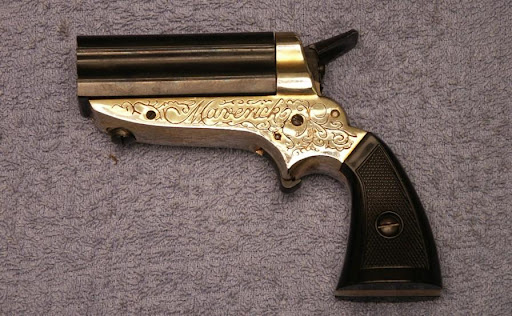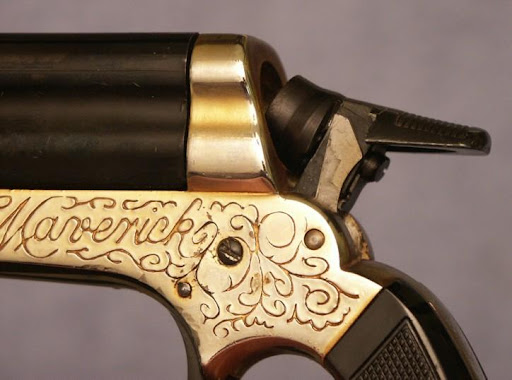 Reel J. J. was made from 1846 to 1893 -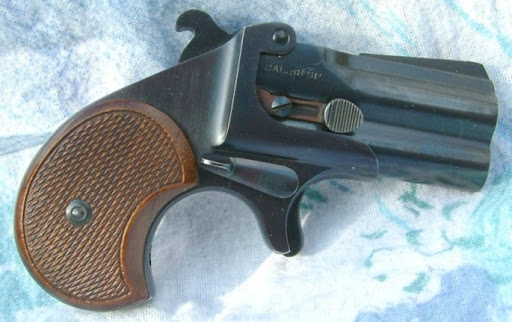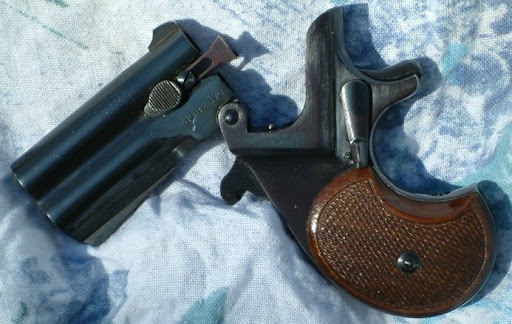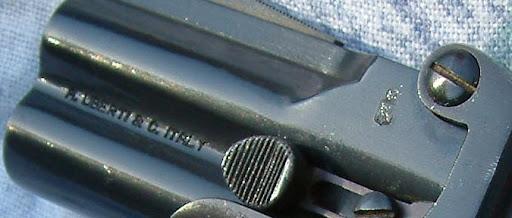 "Coffee Table" Deprez (purse) gun, very stylish:
(caliber 7mm)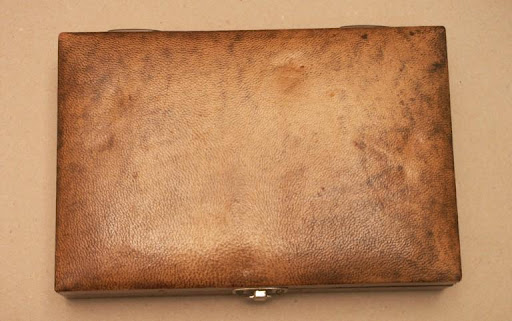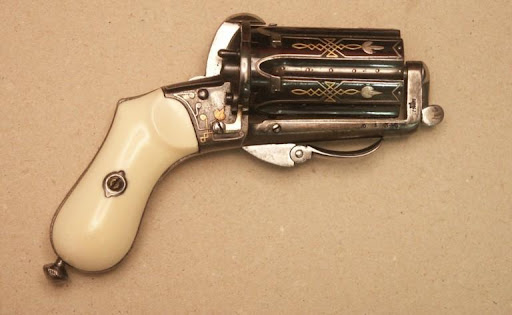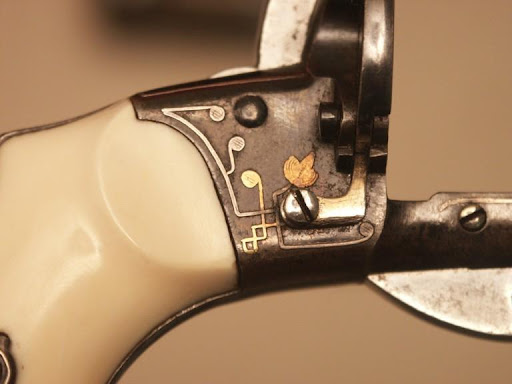 Pocket Watch Pistol

Made in England, very rare model, 0.3 caliber. "Gentlemen, let's synchronize our watches"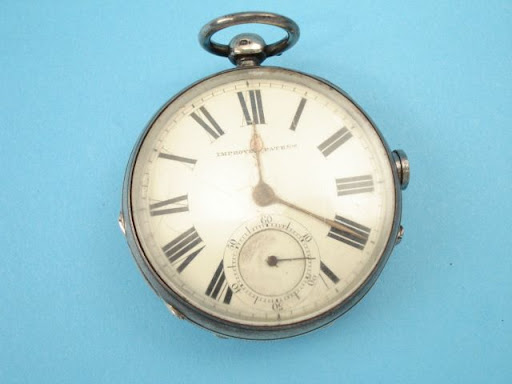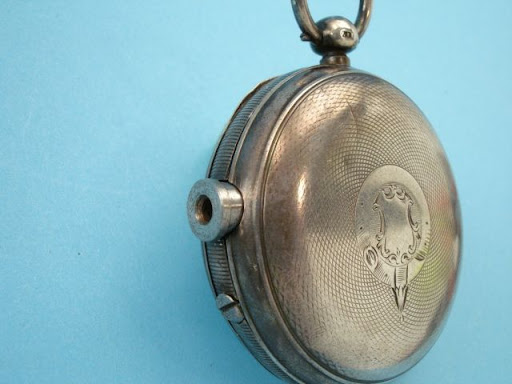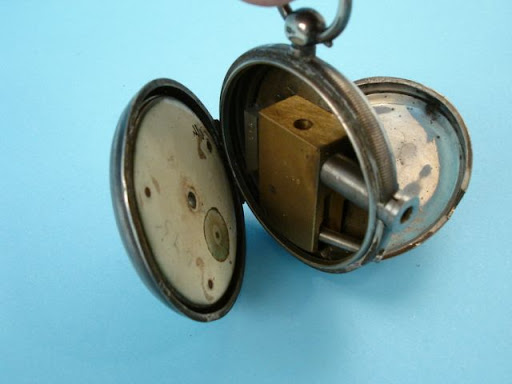 Another pistol-watch: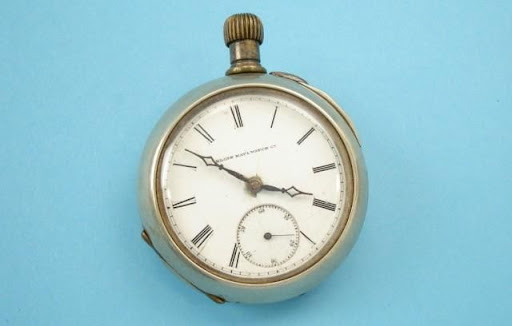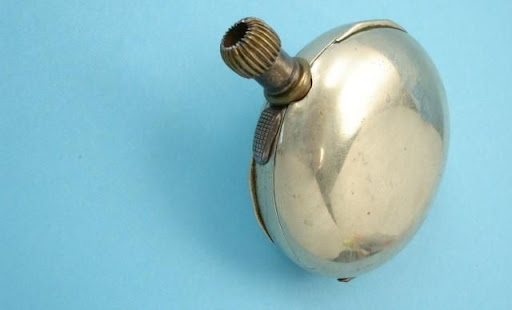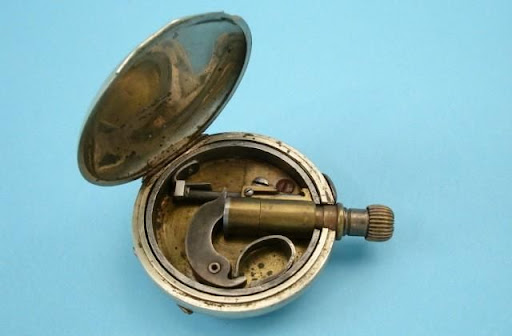 The Pistol Ring "Femme Fatale"

.06 caliber. Also made in England, in 1870. Gives a whole new meaning to nuptial agreements: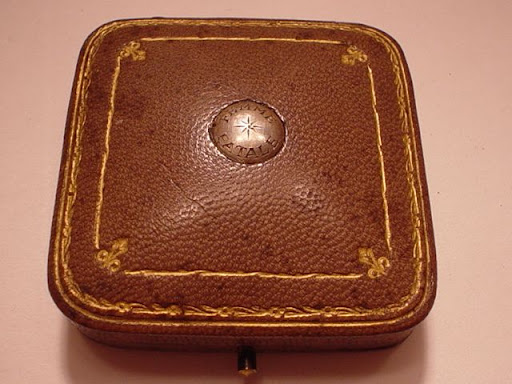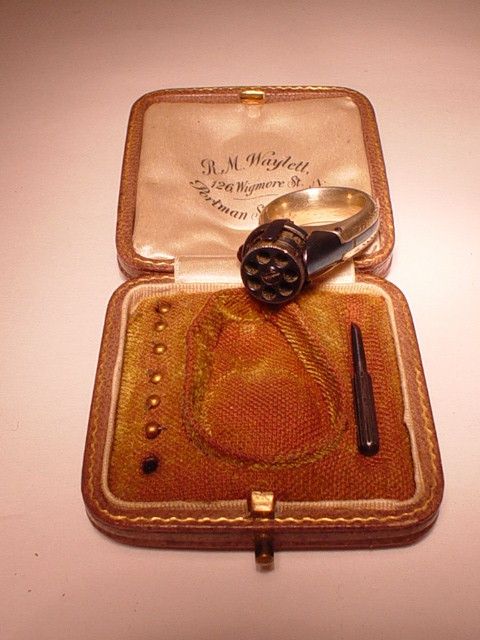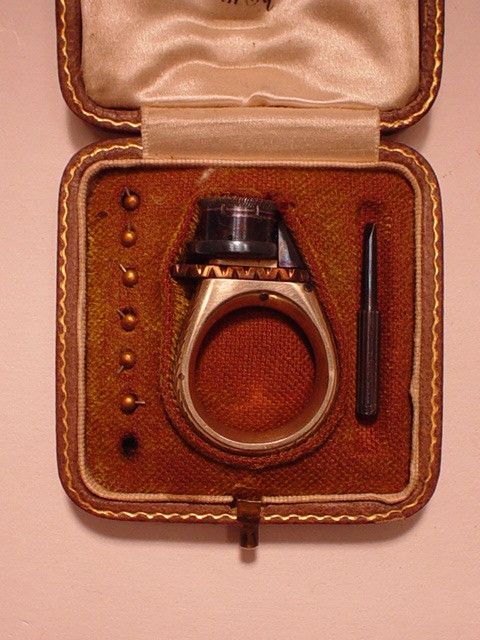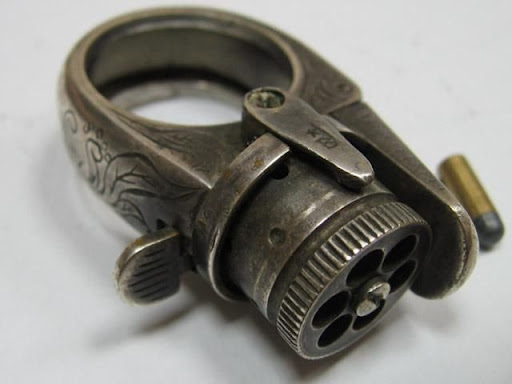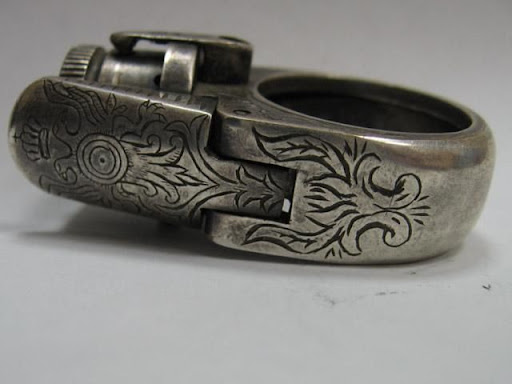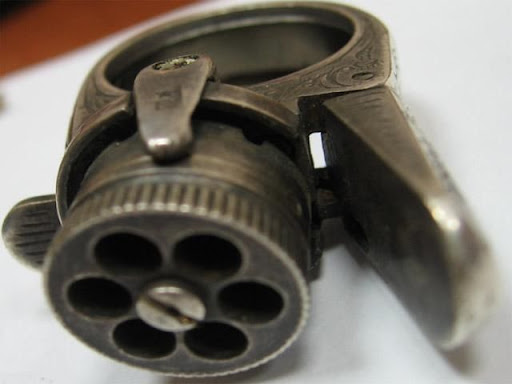 Classic Pen Pistol

How many times we read about this in pulp fiction? Here is how this little deadly device looks: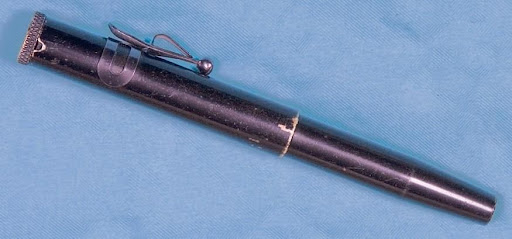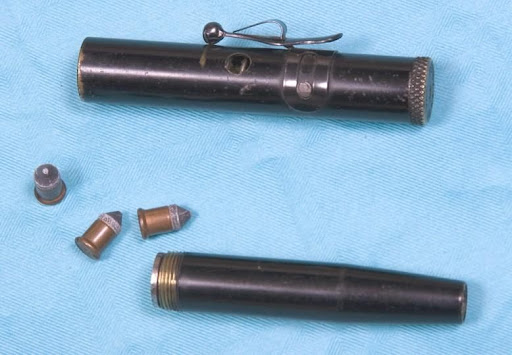 Pistol inside a lock

American-made, controlled by two keys, caliber .38. "You can lock me in, but you're gonna regret it"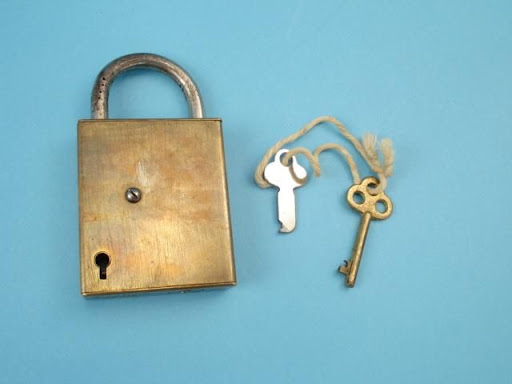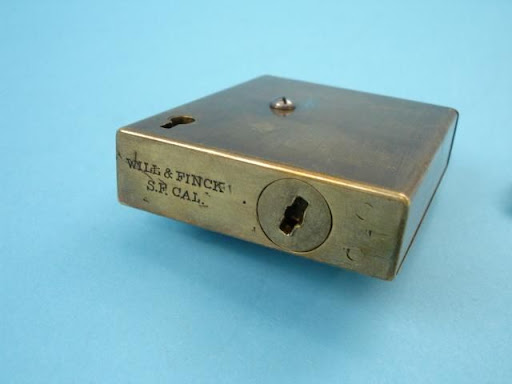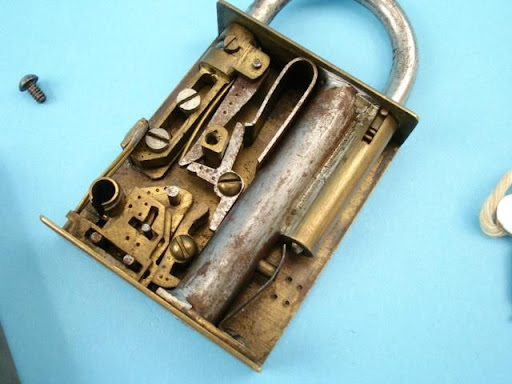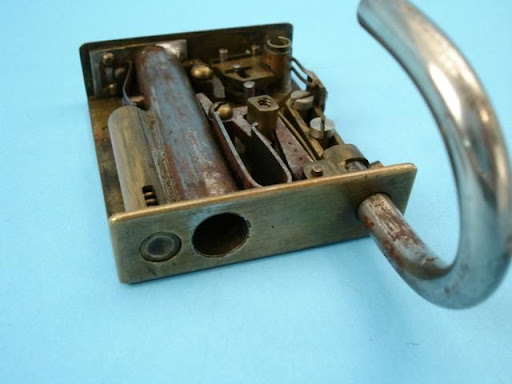 Saddle-clasp pistol, 1775

The wildest western accessory I've seen so far: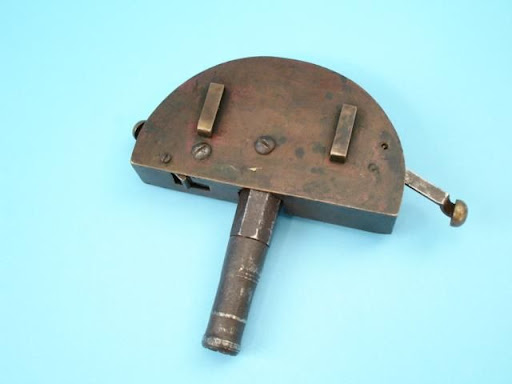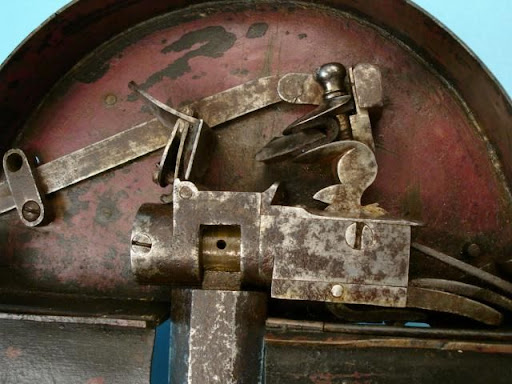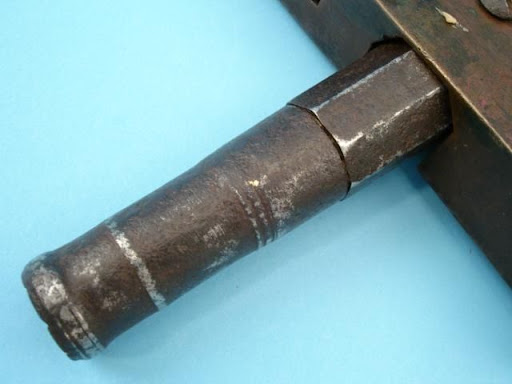 Single-shot Threaded Bolt Colt

.12 caliber - what kind of circumstances would prompt the use of this one?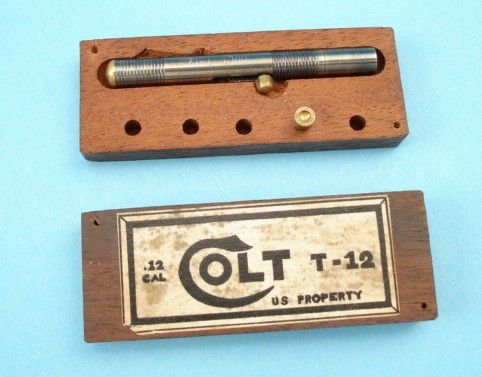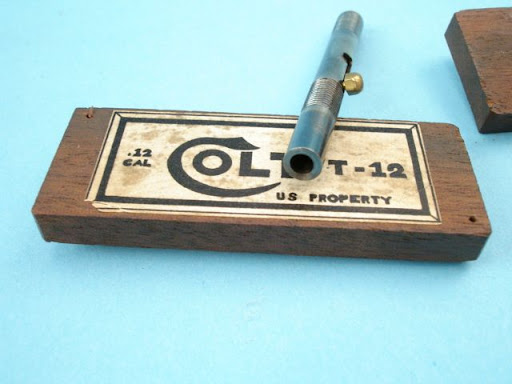 Walking Stick Gun

.38 caliber. From Professor Moriarty's wardrobe: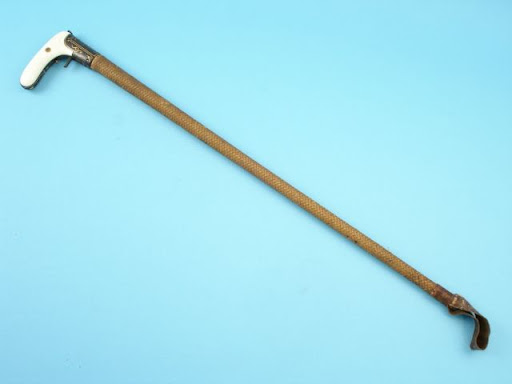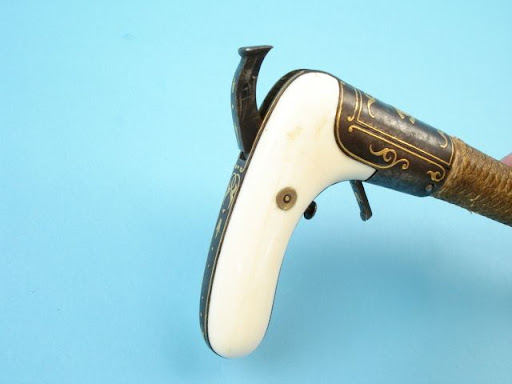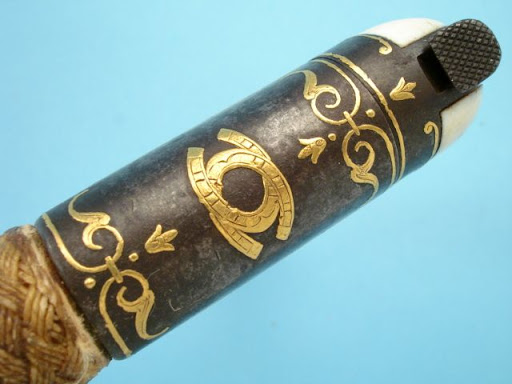 Update This gun is not a really a walking stick. It is a "hunting crop". The little leather tab at the end would obviously prevent it being used as a cane. It is intended to smack a horse or dog during cross-country fox-hunting, without hurting them; the curved handle at the top allows the rider to pull gates open and shut without dismounting from the horse. (However, your reference to Moriarty is still well-taken. Sherlock Holmes carries a hunting crop as a weapon several times in the stories about him!) - info by Kevin K.

The Crucifix Gun

9mm caliber. Aahh...saving these souls from the plight of their mortal coil. May they rest in peace, as I will definitely pray for them...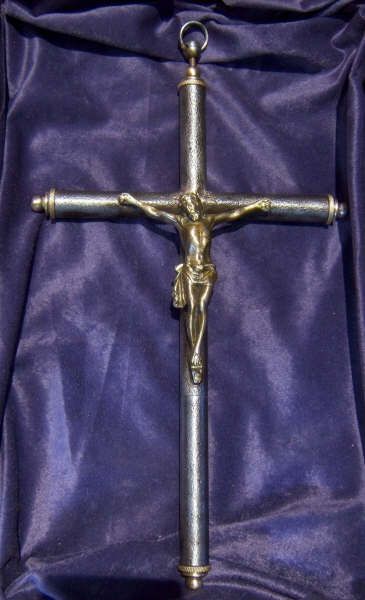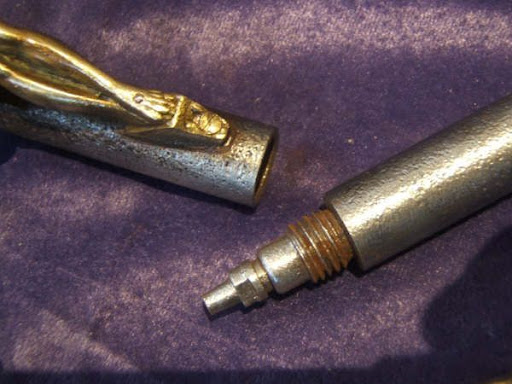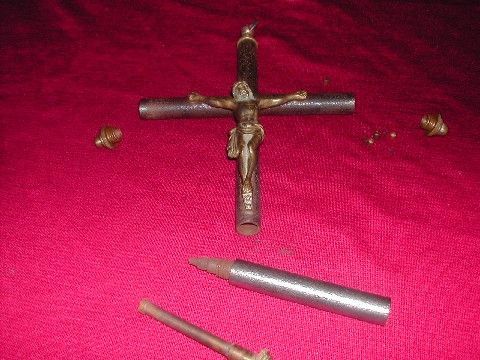 More influential religious types carry even more advanced system: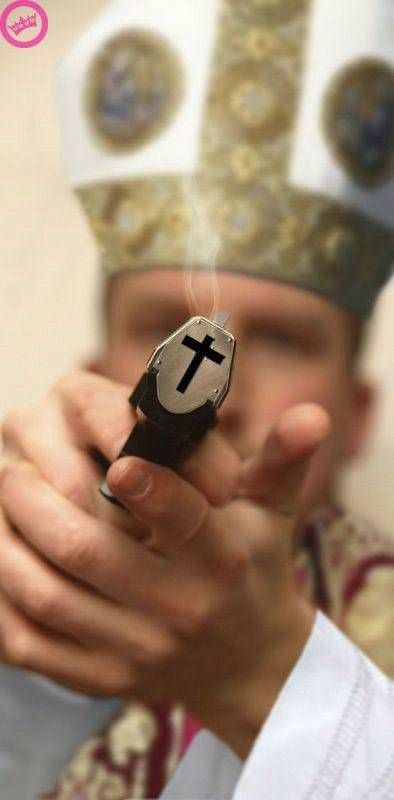 The Whip Pistol

Caliber .52, made in England. Kinky.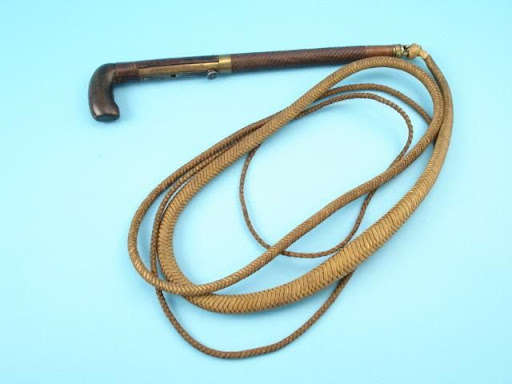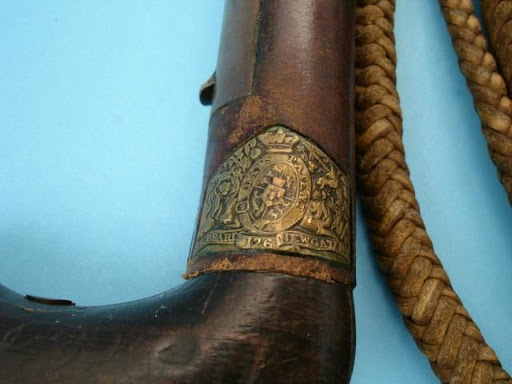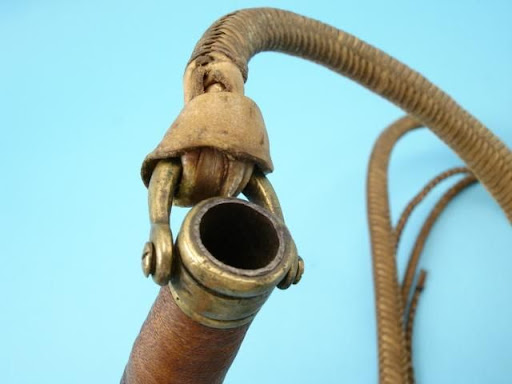 Strange mini-gun of unknown manufacturer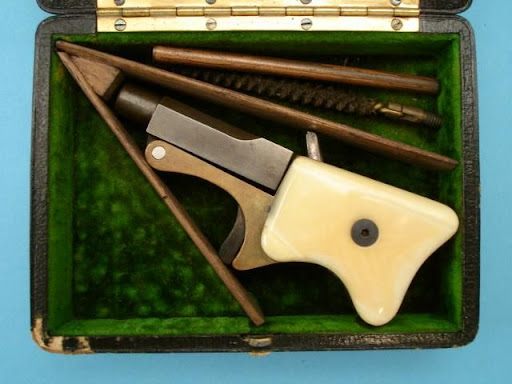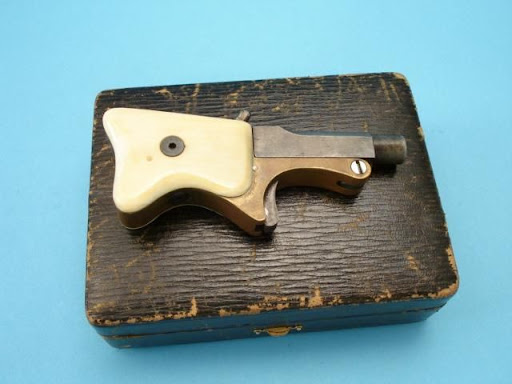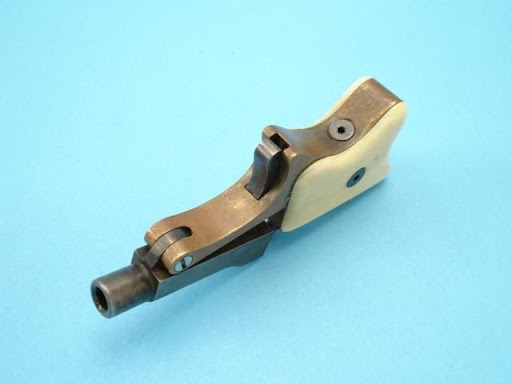 The Hook Pistol!

The trigger is in the eye of this hook! Probably the smallest gun on record -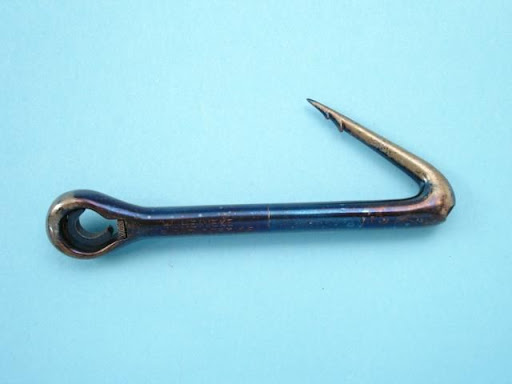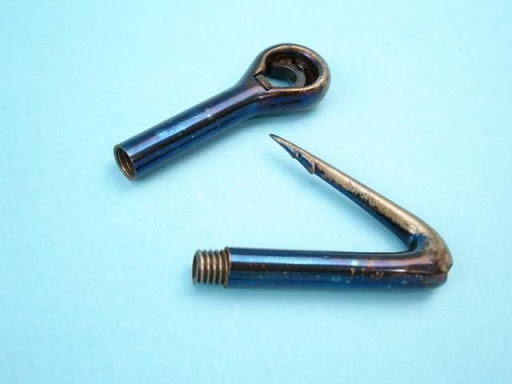 The Inkwell Gun

Japanese-made, in 1850, Caliber .36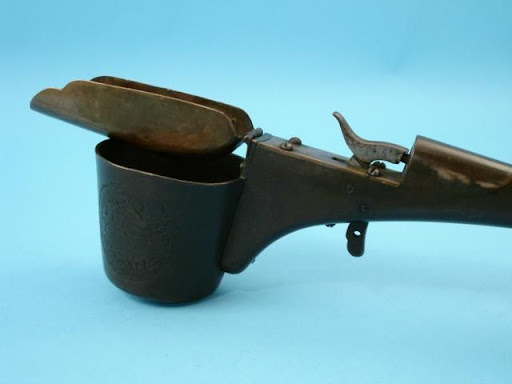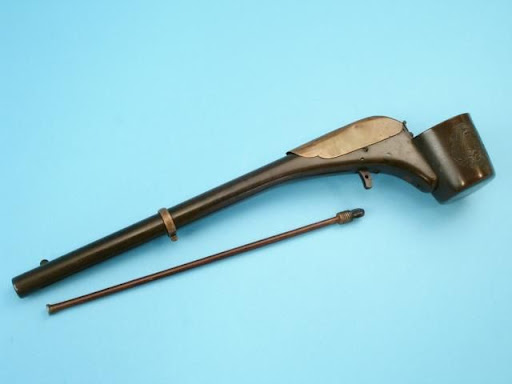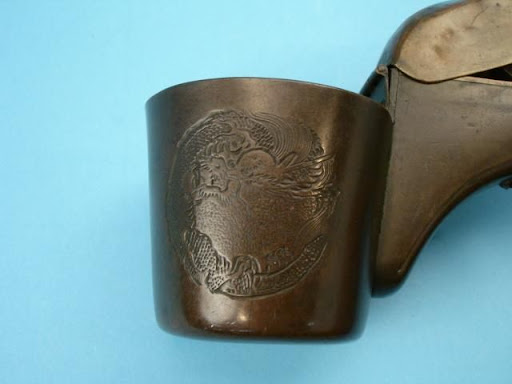 Pocket Knife Pistol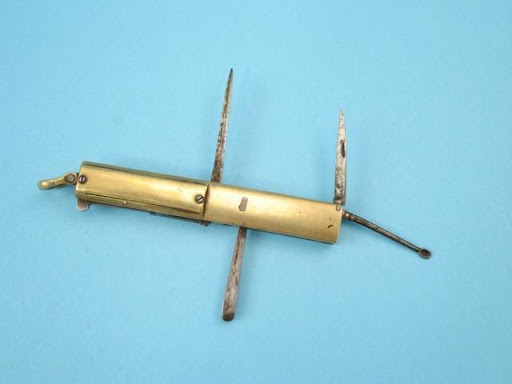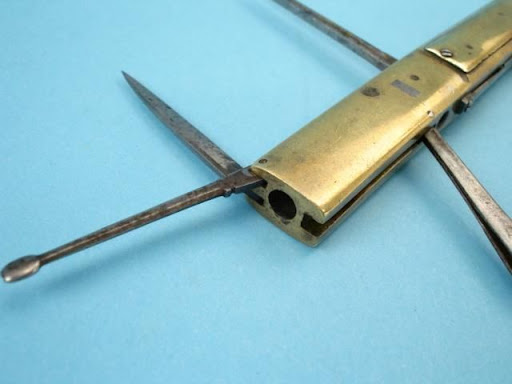 Smoking Pipe Gun

.22 caliber. Property of Sherlock Holmes: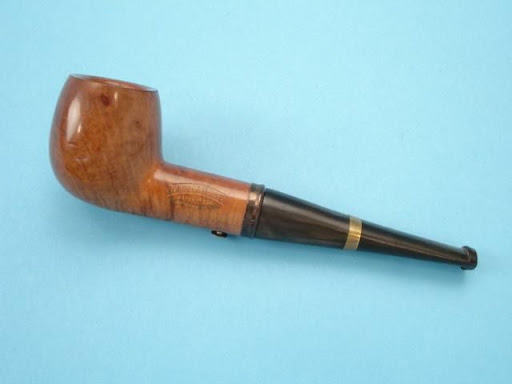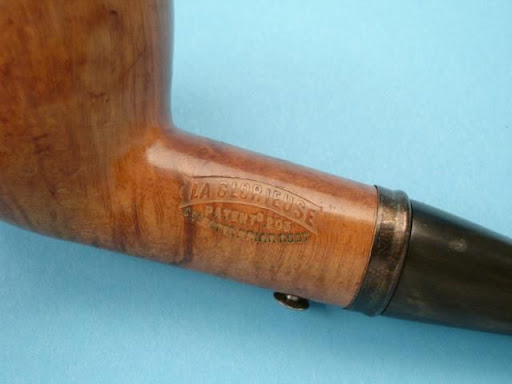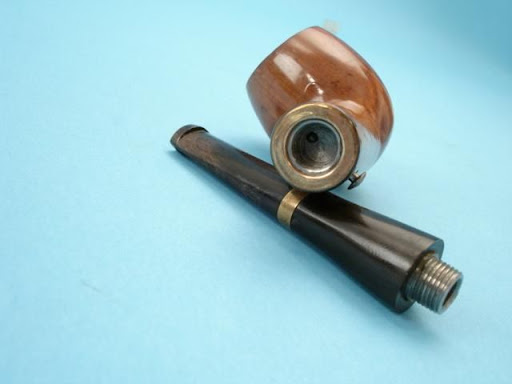 Booby-trap Pistol

When you need to catch someone unaware. Attach one end of a string to the door and another end to the gun. The poor guy opens the door and... BOOM!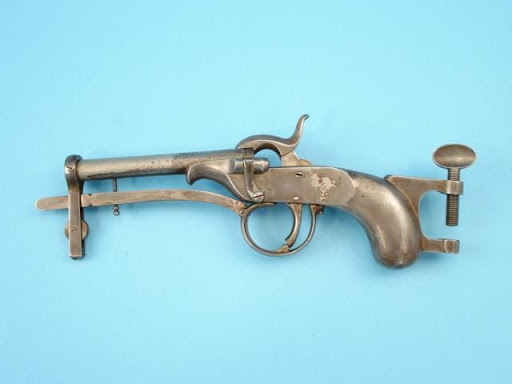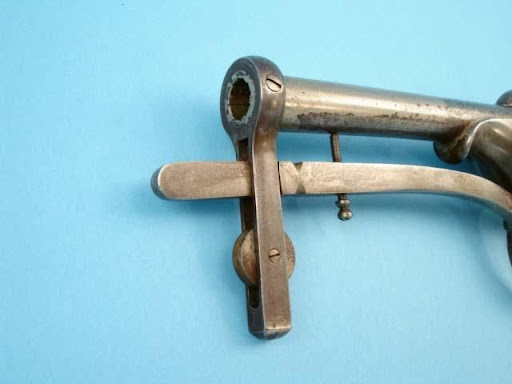 Gun inside the suspenders

US-made, caliber .32 for the Bachelor Club:
(or when you starting to lose in poker)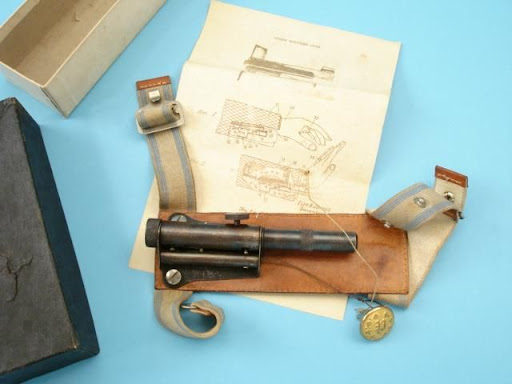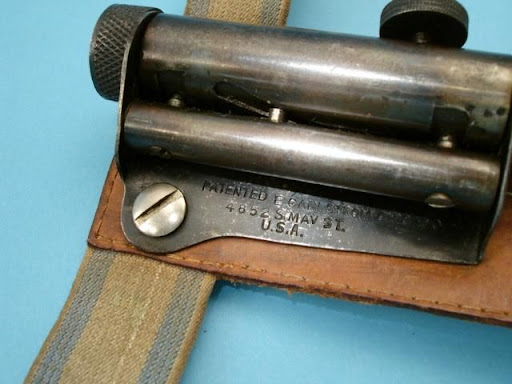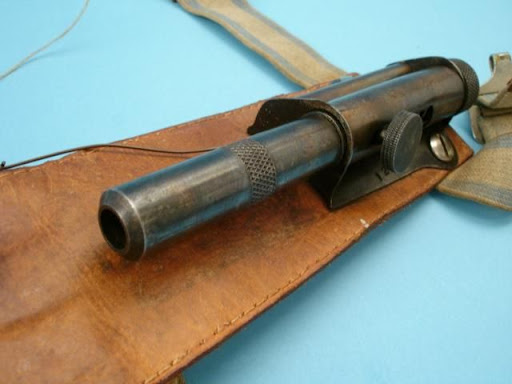 The Cigarette Lighter Gun

Zippo lighter, very classic, very cool -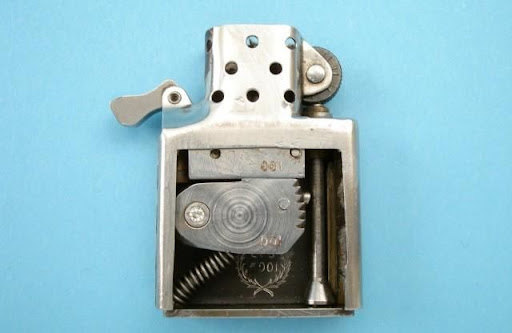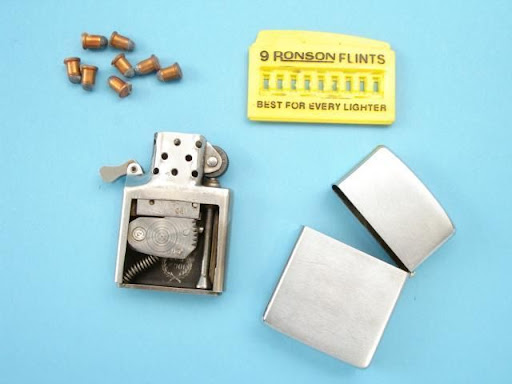 The Key Pistol, 1822

Pull the little ball at the end and shoot. Caliber .22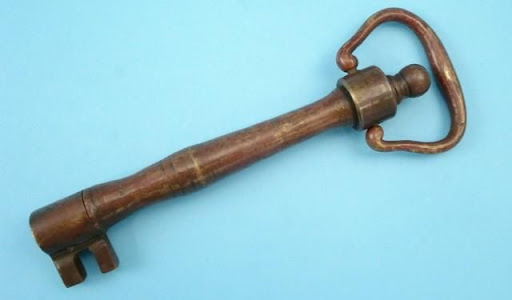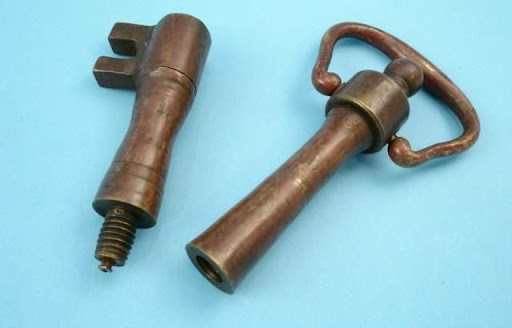 And in a way of contrast - a BIG gun! -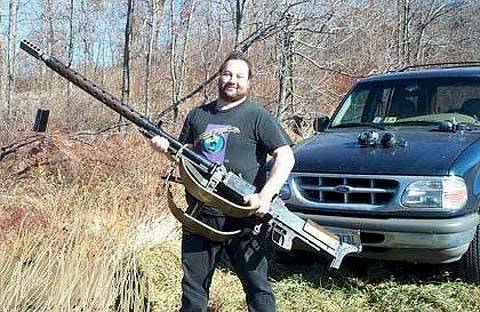 CONTINUE TO NEXT PAGE -
+StumbleUpon



Permanent Link...
Category: Military,Gadgets
Related Posts:
Miniature Spy Cameras
Dark Roasted Blend's Photography Gear Picks:
RECENT ARTICLES:
"Dark Roasted Blend" - All Kinds of Weird and Wonderful Things, Discovered Daily!"
DRB is a top-ranked and respected source for the best in art, travel and fascinating technology, with a highly visual presentation. Our in-depth articles in many categories make DRB a highly visual online magazine, bringing you quality entertainment every time you open your "feed" reader or visit our site -
About DRB
Connect with us and become part of
DRB on Facebook
,
Twitter
,
Pinterest
,
Google Plus
; make sure to subscribe to our
updates
.
Our mobile site:
http://mobile.darkroastedblend.com
. You can also read us on iPad, as part of the
Flipboard
popular free app.
YOUR COMMENTS:
:
READ OTHER RECENT ARTICLES:



Creation and Destruction of Sand Mandalas

Profound Art Ritual Reflecting the Sanctity of Our Lives



Funny Sports Update

Underwater Ice Hockey, Extreme Stunts, etc.(Pics)



The New Motor, or the Steam-Powered Messiah

The strange, true tale (plus some wicked cyberpunk art)



Machines Alive! The Whimsical Art of Boris Artzybasheff

Is it a dream, or a nightmare?



Automated Musical Instruments

Music Robots: No Performer Necessary



American Supersonic Airliners:
Race for a Dream

Supersonic Marvels, Largely Forgotten Today



Pulp Pleasures: Eando Binder

"Where Eternity Ends" and other rare gems



Epic Fantasy: the Start of the Journey

Part 2 of our "Best Classic Fantasy" series



Strange Shadows: Best Classic Fantasy

Fantasy "Glitches in the Matrix", Epic Lands, and more!


DRB Feel-Good
Happy Holidays from DRB!

2014 Feel-Good Issue, Part 2


DRB Feel-Good
Christmas Feel-Good Special

Happy Holidays and Great New 2014 Year from DRB!



Epic Space Fiction by Alastair Reynolds

"Nostalgia for Infinity", indeed



Cinerama: "The Next Big Thing That Was"

Curved screens, gigantic projectors & "out-of-this-world" picture


DRB Series
Magnificent Fractals (DRB Series)

Probably the Most Spectacular Collection of Fractals on the Web



Fractals For Food

If You Eat This, Will It Make You Better At Math?



Three-Dimensional Mechanical Fractals

Don't stare at them for too long, or your brain will capsize!



Pre-Fractal Art

Stunning Examples of Fractal Art in History



A Codebreaker's Dream: The Bombe!

"The Bombe" vs. "The Enigma" code battle



Extremely Weird Bus Stops & Shelters

Wildly bizarre bus stop "creations"



Incredible Balancing Acts & Tightrope Walking

Up on the Roof: Not for the Faint of Heart



The Creepiest Mannequins

Serious Halloween Scares and Frights



Wildly Funny Frogs

Frogs in their "moments of weakness"



World's Strangest Vehicles, Part 5

The Truly Bizarre Car Zoo!



Deadliest Creatures (that are Easiest to Miss)

Real terror lurks in quiet darkness



"Music For... What?" Weird Album Covers

Music for Vacuuming, and much much more!



World's Strangest Vehicles, Part 4

Sheer Auto Adrenaline!
CATEGORIES
:
airplanes
|
animals
|
architecture
|
art
|
auto
|
boats
|
books
|
cool ads
|
funny pics
|
famous
|
futurism
|
food
gadgets
|
health
|
history
|
humour
|
japan
|
internet
|
link latte
|
military
|
music
|
nature
|
photo
|
russia
|
steampunk
sci-fi & fantasy
|
signs
|
space
|
sports
|
technology
|
trains
|
travel
|
vintage
|
weird