"QUANTUM SHOT" #348
link


The following article is co-written by Avi Abrams & James Golbey, from Dump Trumpet. "Dump Trumpet" is a daily compendium of cool links on art, funny stuff, some games and videos, which we find quite entertaining.

And the Light Comes On!

Most creative ways to illuminate the darkness with electricity (there are many non-electric ways, but this could be a subject for another post). Lets start with light bulbs.

If you get a bright idea, a light bulb should appear over your head. Better ideas require more unique and sophisticated light bulbs. Ideally, for every great idea there should be a matching light bulb, appearing from some electric dreamworld of the ultimate in lamp design:

Baroque Hot Air Baloon Light Bulbs

Balloonatics Enterprises makes elaborate light bulbs, which when turned on, look positively uplifting. If you squint hard enough, they just might float up in the air. See more styles here.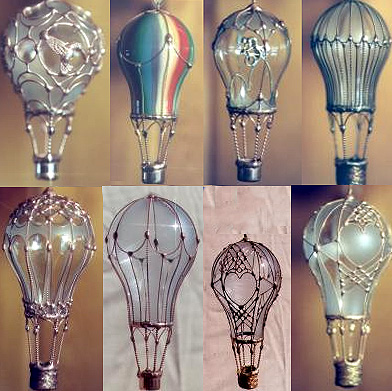 Something rather from the 80s, in back-then cyberpunk fashion:
Neon Flowers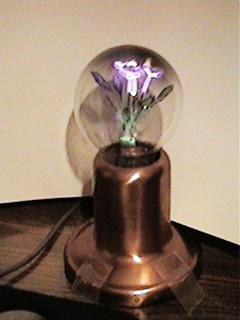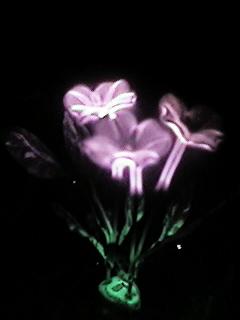 (image credit: electricstuff.co.uk)

Apparently such "glowing flowers" bulbs were made by Aerolux Corp. and Birdseye Corp. as early as 1930 and were quite a craze in the mid-70s and 80s.

Here is something even more vintage:
Giant Neon Lamps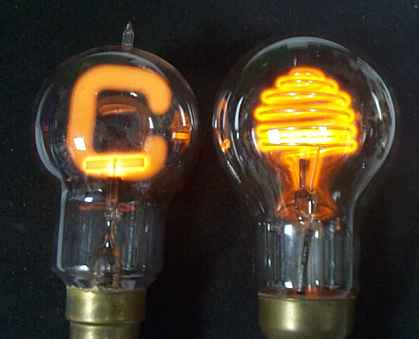 (image credit: electricstuff.co.uk)

Alien Head (light bulb that goes well with alien ideas)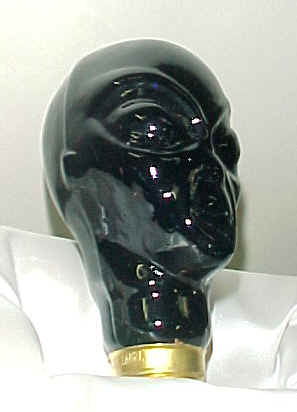 (image credit: United Mask & Party)

Have morbid ideas? use this one
Seemingly normal bulb, but with a skull filament: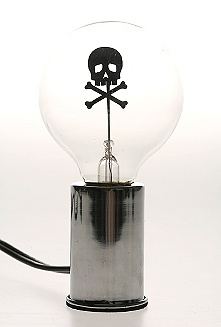 (image credit: Urban Outfitters)

Berries? Medusa Monsters?
...piped glass added to the outside, very unusual: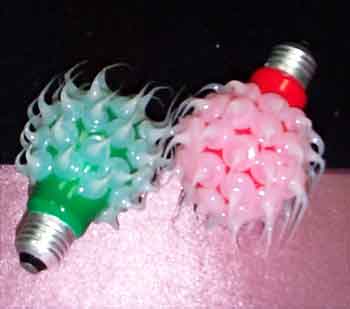 (image credit: Dr.Christmas)

Bugs & Fairies
This has electrical components inside, as opposed to a filament, and has been shaped to look like bugs: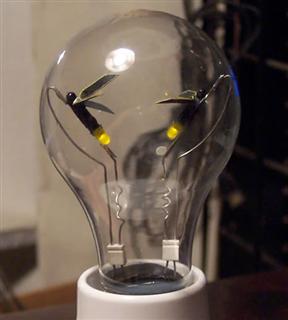 (image credit: Datamancer)

Beyond the Bulbs... Into Innovative Illumination

Light up your interior design dreams with these cool concoctions:
The Etree allows the user to mould the arms into different shapes -



(image credit: Kinetica-museum.org)

This lamp folds in to resemble a book. (Designer: Takeshi Ishiguro)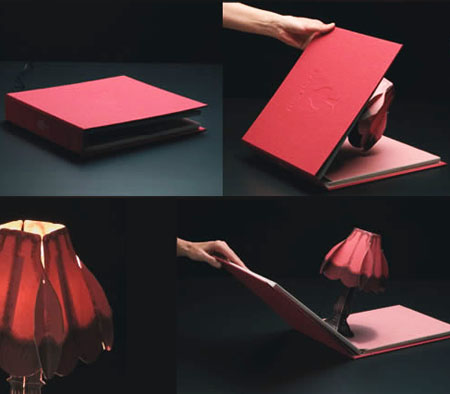 (image credit: gnr8.biz)

Mixko is a British based design company with a penchant for cool lighting. They have a number of neat ideas:
- Skull "Dave"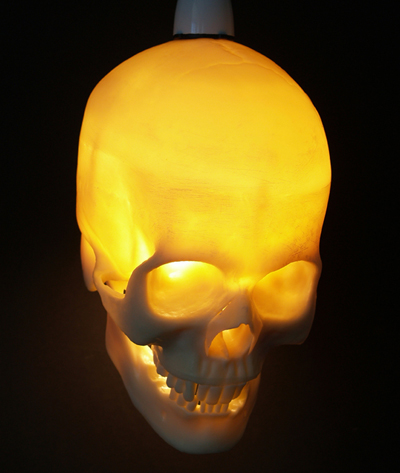 - Butterflies "Delight"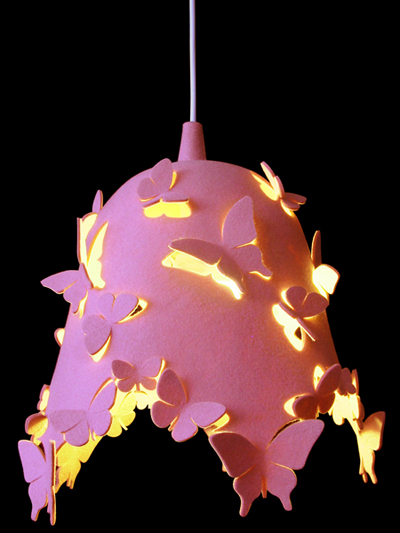 - Button Light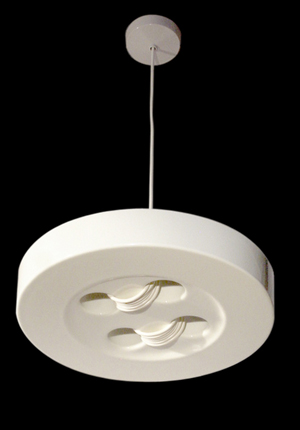 - Bubble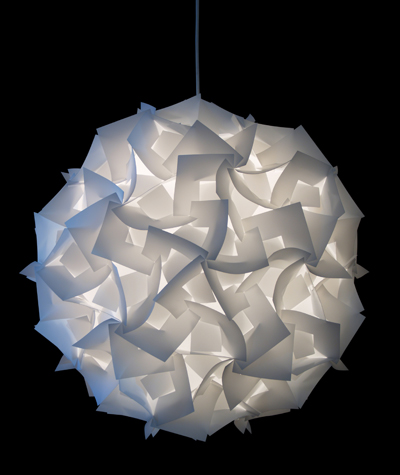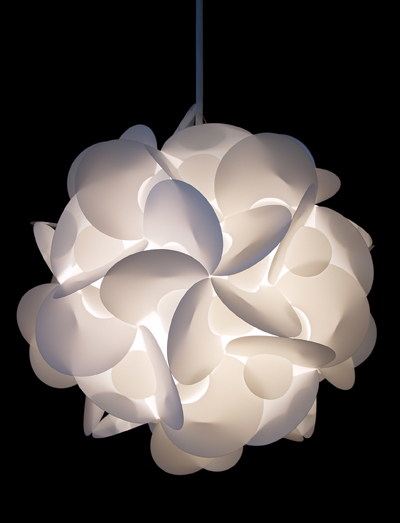 (images courtesy: Mixko)

Stuart Haygarth is another British designer who makes lampshades from unusual things. The "Tide" chandelier, for example, was created from clear and translucent plastic found on the coast:
(click to enlarge)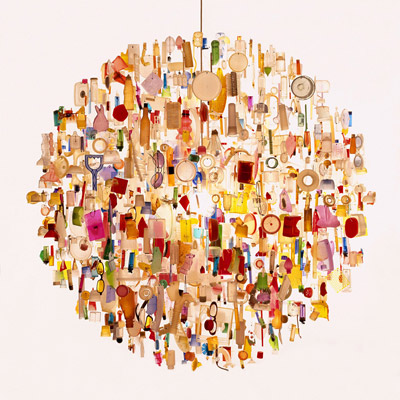 His Spectacle consists of 1020 pairs of prescription glasses: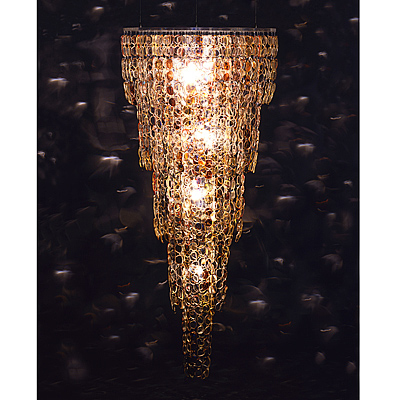 (images credit: Stuart Haygarth)

Here is a neat idea: air balloons with an electric filament inside. Should be safe enough (if they sell it).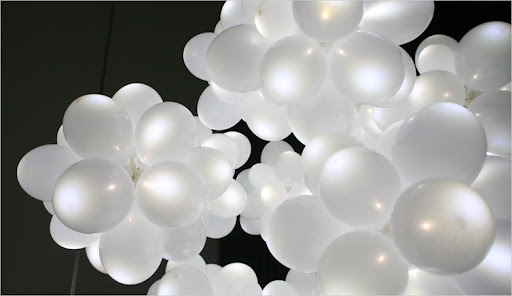 (image credit: DesignBoom)

Designed by Kyouei Co ltd, Japan, it comes in a package like this (you have to blow the baloon yourself) -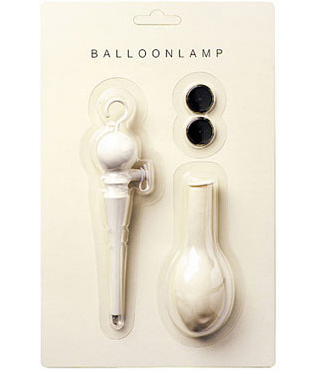 The Hanabi is a shade which is made of malleable metal (shaped as petals). As the light heats the metal, the petals start opening outwards: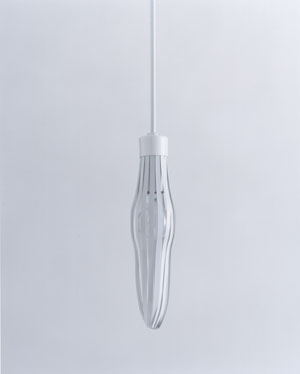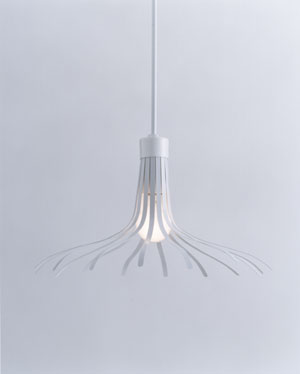 (image credit: Nendo, Masayuki Hayashi)

The Titanic lamp, due to the way it's shaped, appears to be sinking into any surface you put it on: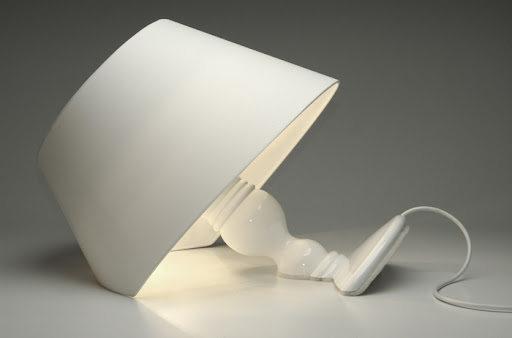 (image credit: Viable London)

or you can choose to "Flee from the Light" altogether with this gnarly knot of steel tentacles: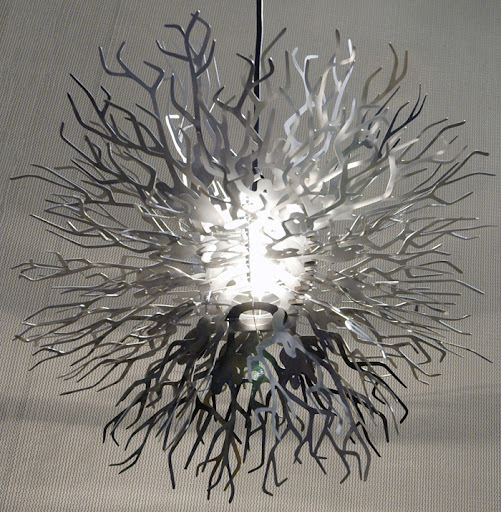 (image credit: Viable London)

"The Fall of the Damned" (by Luc Merx) lampshade is a hovering mass of... you guessed it, naked, damned people. If this is your thing, you can order this horrifying reminder of mankind's miserable condition from UnicaHome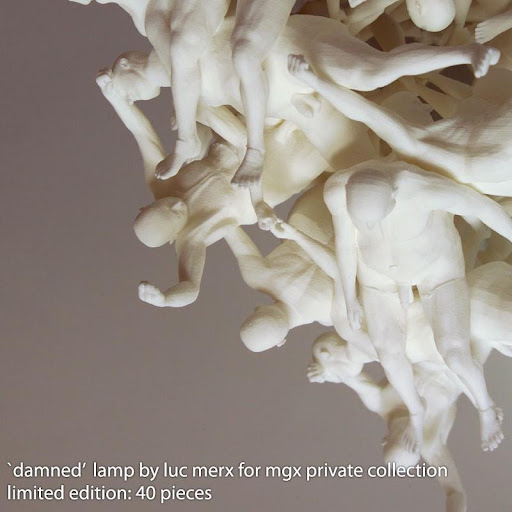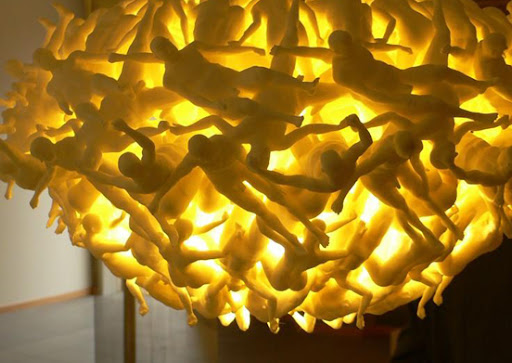 (image credit: unicahome)

Twist Together lamp connects individual blocks together, which allows for multiple configurations: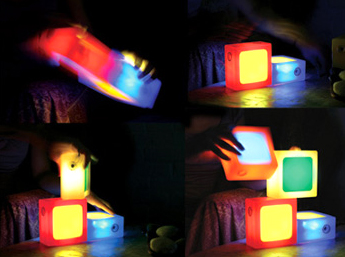 (image credit: glide-inc)

Light wins over gravity

You might have seen this installation before: levitating bulb art.
(designer: Jeff Lieberman, more info)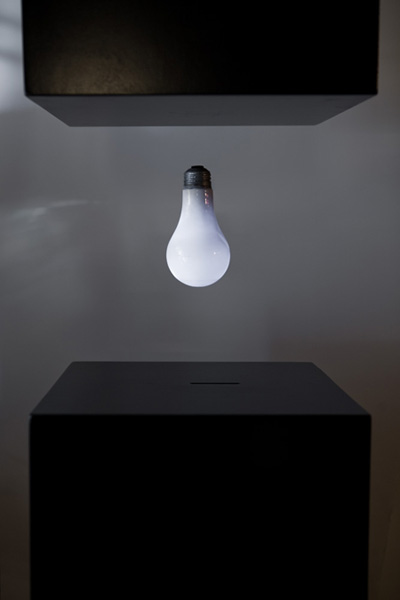 (image courtesy: Jeff Lieberman)

Not only this bulb is suspended in mid-air, it's also wirelessly powered... as you can see:




This one uses a stem that looks like a cord to seemingly float the lamp. Nice illusion (Designer: Constantin Vortmann)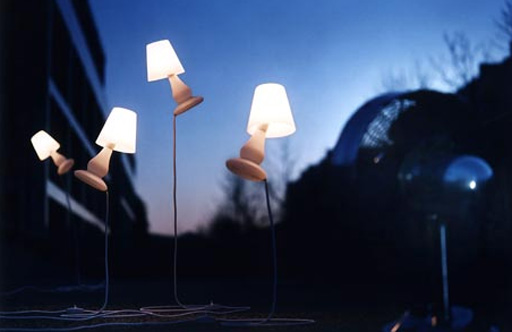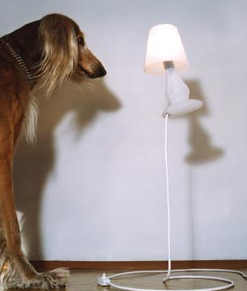 (images credit: Constantin Vortmann)

Recycling used light bulbs in the grooviest way possible

All over the world millions of burnt light bulbs are thrown into garbage. How about recycling them into innovative, cool lighting designs? See more at Bulbs Unlimited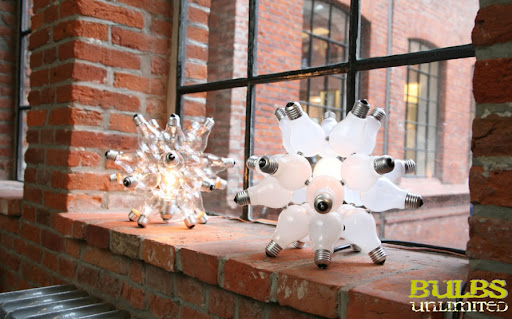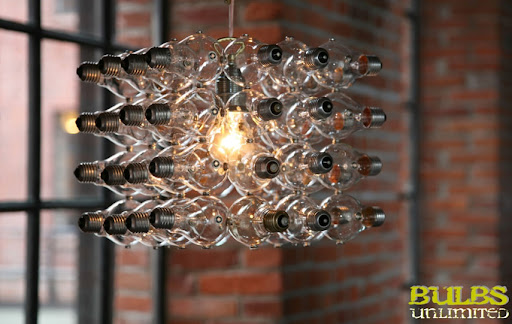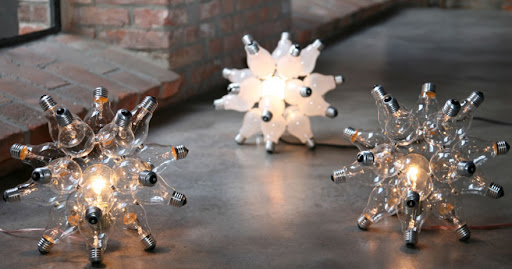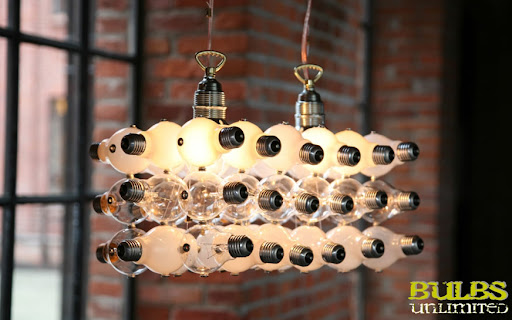 (images courtesy: bulbs-unlimited)

Another recycling idea, discovered through this site: Just a cardboard box with holes in it -





Or you can reuse your string of Christmas lights in this way:
(Strobili lamp by Kevin Filteau)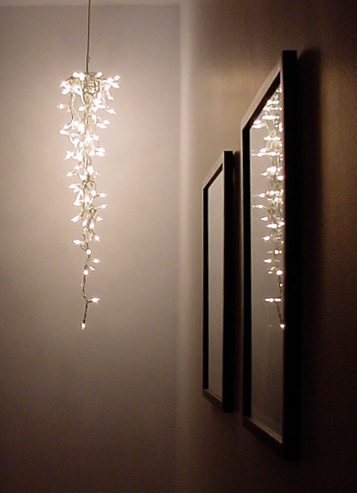 (image credit: Kevin Filteau)

Put together your own lamp from ready-to-assemble kits:
(see more examples)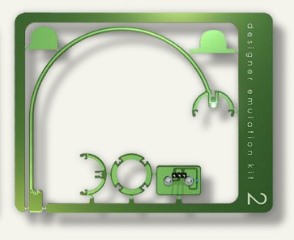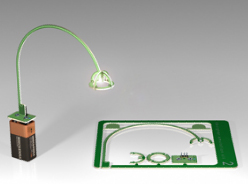 (image credit: mmckenna.com)

Or, even wilder, a lamp turned inside out: the bulb is OUTSIDE the lamp, and the lamp is INSIDE the bulb:
(more info, designers: Studio Italia Design, Pio and Tito Toso)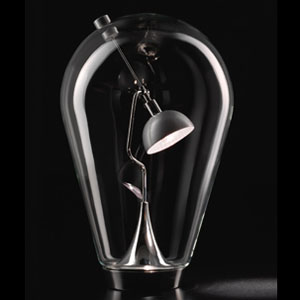 (image credit: inventorspot)

And lastly, a head-scratching piece that may cause a headache if you look at it for too long:
(Designer Hironao Tsubui )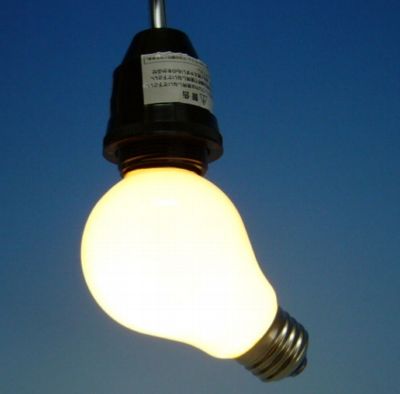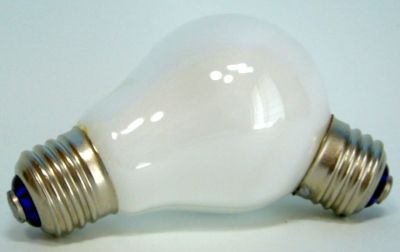 (image credit: popgadget.net)

Once you decide which cool lamp design is for you, make sure you don't overexert yourself working every night. Otherwise, you might start seeing things:
- outside your window: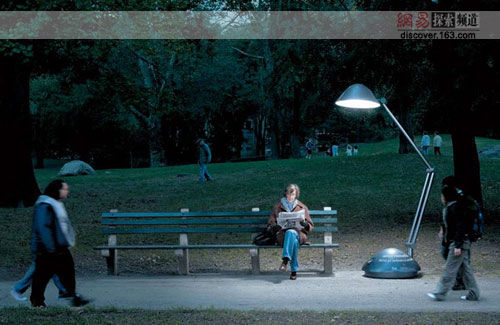 - or even worse, right before your eyes:



(original unknown)

Article by James Golbey and Avi Abrams for Dark Roasted Blend.



+StumbleUpon



Permanent Link...

Category: Gadgets,Art
Related Posts:
Kitchen Tech for Geeks, Stationery with Bite

Dark Roasted Blend's Photography Gear Picks:
RECENT ARTICLES:
"Dark Roasted Blend" - All Kinds of Weird and Wonderful Things, Discovered Daily!"
DRB is a top-ranked and respected source for the best in art, travel and fascinating technology, with a highly visual presentation. Our in-depth articles in many categories make DRB a highly visual online magazine, bringing you quality entertainment every time you open your "feed" reader or visit our site -
About DRB
Connect with us and become part of
DRB on Facebook
,
Twitter
,
Pinterest
,
Google Plus
; make sure to subscribe to our
updates
.
Our mobile site:
http://mobile.darkroastedblend.com
. You can also read us on iPad, as part of the
Flipboard
popular free app.
YOUR COMMENTS:
:
READ OTHER RECENT ARTICLES:



Creation and Destruction of Sand Mandalas

Profound Art Ritual Reflecting the Sanctity of Our Lives



Funny Sports Update

Underwater Ice Hockey, Extreme Stunts, etc.(Pics)



The New Motor, or the Steam-Powered Messiah

The strange, true tale (plus some wicked cyberpunk art)



Machines Alive! The Whimsical Art of Boris Artzybasheff

Is it a dream, or a nightmare?



Automated Musical Instruments

Music Robots: No Performer Necessary



American Supersonic Airliners:
Race for a Dream

Supersonic Marvels, Largely Forgotten Today



Pulp Pleasures: Eando Binder

"Where Eternity Ends" and other rare gems



Epic Fantasy: the Start of the Journey

Part 2 of our "Best Classic Fantasy" series



Strange Shadows: Best Classic Fantasy

Fantasy "Glitches in the Matrix", Epic Lands, and more!


DRB Feel-Good
Happy Holidays from DRB!

2014 Feel-Good Issue, Part 2


DRB Feel-Good
Christmas Feel-Good Special

Happy Holidays and Great New 2014 Year from DRB!



Epic Space Fiction by Alastair Reynolds

"Nostalgia for Infinity", indeed



Cinerama: "The Next Big Thing That Was"

Curved screens, gigantic projectors & "out-of-this-world" picture


DRB Series
Magnificent Fractals (DRB Series)

Probably the Most Spectacular Collection of Fractals on the Web



Fractals For Food

If You Eat This, Will It Make You Better At Math?



Three-Dimensional Mechanical Fractals

Don't stare at them for too long, or your brain will capsize!



Pre-Fractal Art

Stunning Examples of Fractal Art in History



A Codebreaker's Dream: The Bombe!

"The Bombe" vs. "The Enigma" code battle



Extremely Weird Bus Stops & Shelters

Wildly bizarre bus stop "creations"



Incredible Balancing Acts & Tightrope Walking

Up on the Roof: Not for the Faint of Heart



The Creepiest Mannequins

Serious Halloween Scares and Frights



Wildly Funny Frogs

Frogs in their "moments of weakness"



World's Strangest Vehicles, Part 5

The Truly Bizarre Car Zoo!



Deadliest Creatures (that are Easiest to Miss)

Real terror lurks in quiet darkness



"Music For... What?" Weird Album Covers

Music for Vacuuming, and much much more!



World's Strangest Vehicles, Part 4

Sheer Auto Adrenaline!
CATEGORIES
:
airplanes
|
animals
|
architecture
|
art
|
auto
|
boats
|
books
|
cool ads
|
funny pics
|
famous
|
futurism
|
food
gadgets
|
health
|
history
|
humour
|
japan
|
internet
|
link latte
|
military
|
music
|
nature
|
photo
|
russia
|
steampunk
sci-fi & fantasy
|
signs
|
space
|
sports
|
technology
|
trains
|
travel
|
vintage
|
weird