"QUANTUM SHOT" #199
Link - by A. Abrams



Cryptic Time Pieces, Rarely Seen Designs

Even James Bond would be challenged to quickly tell the time from these watches, even with his spy gadget experience. Well, telling the time does not seem to be the point here; these items exist only because of their exuberant, glamorous or wacky design. Most of the watches shown here are vintage, some are antique; for the more recent examples of "nutty time pieces" read this article.

We'll start with the unique armored military watches, which have a long and rich history (more info) -





Pretty strange models, from various watch collections:



(images via)


Swiss watch maker Angular Momentum has fun with various bizarre layouts: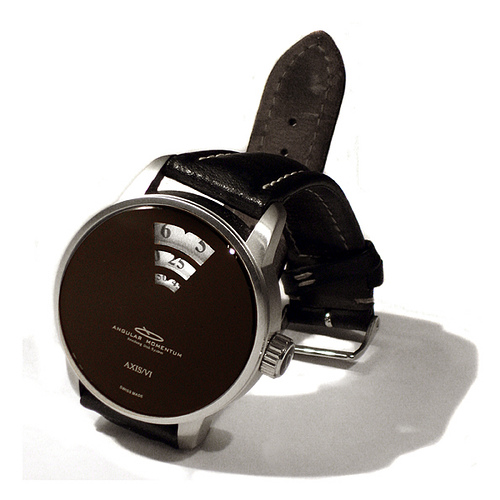 This model is appropriately called "Mystery Time Dispay":



(images via)


Do you really need hour, minute or second hands?.. The watch dials themselves rotate in this case:





...even more stylish offering with the same idea: total absence of hour, minute or second hands... (read more about it at YankoDesign - via)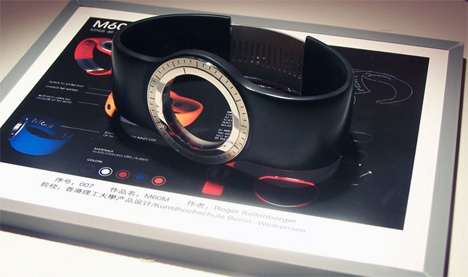 We live in a glorious time for luxury watch enthusiasts: many stylish classic watches are made today by various prestigious firms, like
Carlo Ferrara - "Dancing Régulateur":





Some of the impressive designs from Audemars Piguet, Jean d'Eve, Jacob & Co. and others approach art in their sophistication and glamor:

Harry Winston's Rare Watches - Opus 6:





Piguet Maserati:





Parmigiani Bugatti :





Harry Winston's Opus V; starting price 100k USD (read more here) -





And finally, simplicity itself:
"Alien visitation" clock. (I want one)





Who cares if it might be impossible to tell the time quickly and accurately from some of these clocks and watches? You might just fall in love with these time pieces, and then, you know, "Lovers ever run before the clock" (Shakespeare)

Article by Avi Abrams, Dark Roasted Blend.


CONTINUE TO THE NEXT PART! ->



RECENT ARTICLES:
"Dark Roasted Blend" - All Kinds of Weird and Wonderful Things, Discovered Daily!"
DRB is a top-ranked and respected source for the best in art, travel and fascinating technology, with a highly visual presentation. Our in-depth articles in many categories make DRB a highly visual online magazine, bringing you quality entertainment every time you open your "feed" reader or visit our site -
About DRB
Connect with us and become part of
DRB on Facebook
,
Twitter
,
Pinterest
,
Instagram
,
Google Plus
; make sure to subscribe to our
updates
.
YOUR COMMENTS:
:
READ OTHER RECENT ARTICLES:
CATEGORIES
:
Feel-Good!
|
airplanes
|
animals
|
architecture
|
art
|
auto
|
boats
|
books
|
cool ads
|
funny pics
|
famous
|
futurism
|
food
gadgets
|
health
|
history
|
humour
|
japan
|
internet
|
link latte
|
military
|
music
|
nature
|
photo
|
russia
|
steampunk
sci-fi & fantasy
|
signs
|
space
|
sports
|
technology
|
trains
|
travel
|
vintage
|
weird
|
abandoned