"QUANTUM SHOT" #3
Link - article by Avi Abrams



Some neat ads I've stumbled upon recently

Starting our series of the most creative advertisements in print and "guerrilla marketing" on the streets... We start small, with only a few examples to set the mood -

"Karma in Parking":





"If only women spent less time cooking..."
(advertising for an instant soup product)





Longevity drug? Timely oil changes? -





Some very lively tea:





Poster for a museum:





Not an ad, just a pic I liked:



(original unknown, via)


...and finally "a mystery photo"
(apparently a real place somewhere in Asia...)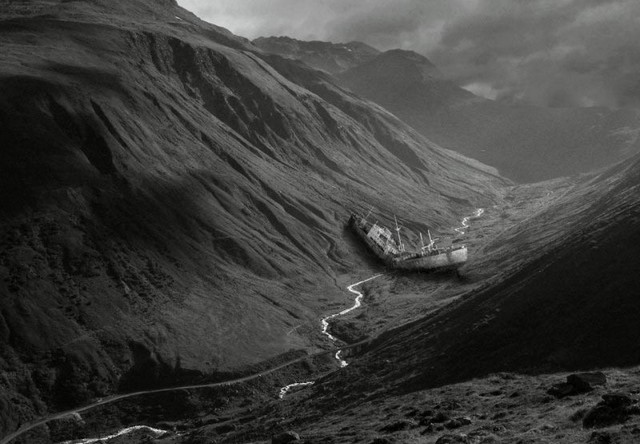 (image credit: Von Frank Schlamp, click to enlarge)


CONTINUE TO NEXT PART ->

See our "COOL ADS" category for more



RECENT ARTICLES:
"Dark Roasted Blend" - All Kinds of Weird and Wonderful Things, Discovered Daily!"
DRB is a top-ranked and respected source for the best in art, travel and fascinating technology, with a highly eclectic presentation. Our in-depth articles in many categories make DRB a valued online magazine, bringing you quality info and entertainment every time you visit the site -
About DRB
Connect with us and become part of
DRB on Facebook
and
Twitter
.
YOUR COMMENTS:
:
READ OTHER RECENT ARTICLES:
CATEGORIES
:
Feel-Good!
|
airplanes
|
animals
|
architecture
|
art
|
auto
|
boats
|
books
|
cool ads
|
famous
|
futurism
|
food
gadgets
|
health
|
japan
|
internet
|
link latte
|
military
|
music
|
nature
|
photo
|
russia
|
steampunk
sci-fi & fantasy
|
signs
|
space
|
technology
|
trains
|
travel
|
vintage
|
weird
|
abandoned