"QUANTUM SHOT" #608
Link - by Avi Abrams


Ever wanted to know what hides inside a perfect woman android?

Forget "uncanny valley" - these are utterly alluring chrome-plated femmes. Open the company-sealed plaque and peek inside (note: this act voids the manufacturer's warranty) -



(gorgeous robot art by Emile Noordeloos)



(art by Hajime Sorayama)

Fernando Vicente is a talented illustrator with a distinctive style and a flair for unusual graphic projects - we featured his Atlas series before. In the following series, Fernando combines his love for pin-up art with retro-technology: with his permission we present selections from The Anatomy Atlas of Vintage Androids -

Female Robot Anatomy: Made by Mercedes-Benz!

You've seen our "Gasmasks in Art and History" series, but Fernando Vicente does not stop at exterior mask - he also depicts the INTERIOR workings of android's inhale-exhale mechanism:




Entirely nsfw way of calibrating these female androids is presented here. For an alternative method - click here.

French-based SIMCA company also produced female androids in some parallel history:




And if you ever wanted to know what moved and motivated Napoleon, what was his inner drive, etc. - here is your chance:




Most pulp-fiction androids don't like actual females:



(image via)

Modern female androids avoid "uncanny valley" issue altogether by not resembling human being too much. Here is a typical model GRACE by Neil Ellis:



(images credit: Neil Ellis)

Androids in Bits and Pieces

Something that Philip K. Dick would love to see - a gallery of androids in various stages of DIY assembly and consumer repair:




Some android models may come with excessive wiring:



(an art project by students of the Pontificia Bolivariana University, Colombia - photo by Raul Arboleda / AFP)

Delivered from Japan, no assembly required: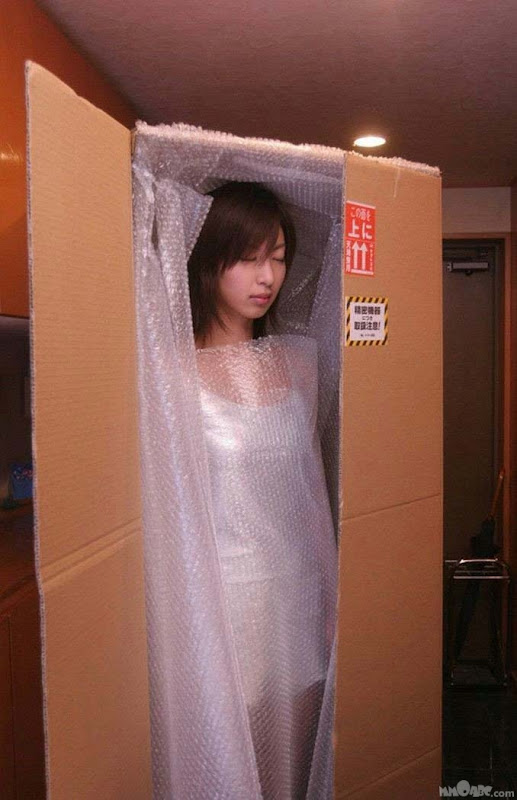 Mechanix Illustrated proclaims in 1957: "You'll Own Slaves by 1965!" (guess we missed this deadline) -



(image credit: modernmechanix.com)

Marc Da Cunha Lopes subjects the robot assembly to the gritty realism of his camera:



(images credit: Marc Da Cunha Lopes)

For the more gruesome part of such final assembly, click here.



(image via)

Some robot love is displayed here - more info:



(image credit: Michael Sullivan)

Scare your girlfriend with this unwanted display of anatomy: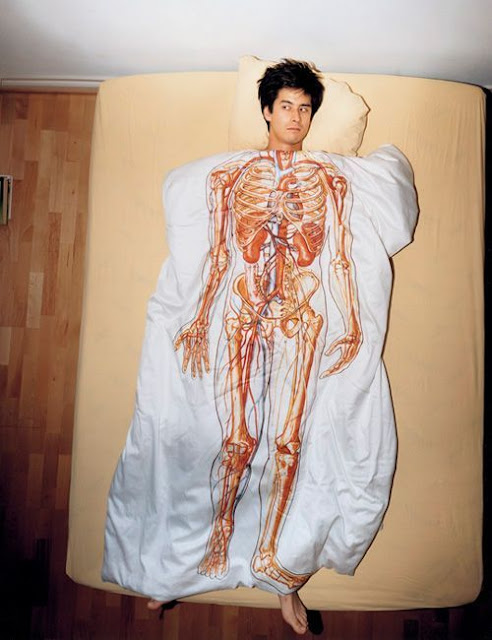 We want to finish by displaying another utterly alluring "female android" work by Dutch illustrator Emile Noordeloos (no doubt inspired by Hajime Sorayama classic sexy robot paintings) -



(image credit: Emile Noordeloos)

CONTINUE TO OUR POPULAR "ROBOTS" SERIES! ->


Permanent Link...
...+StumbleUpon
...+Facebook

RECENT ARTICLES:
"Dark Roasted Blend" - All Kinds of Weird and Wonderful Things, Discovered Daily!"
DRB is a top-ranked and respected source for the best in art, travel and fascinating technology, with a highly visual presentation. Our in-depth articles in many categories make DRB a highly visual online magazine, bringing you quality entertainment every time you open your "feed" reader or visit our site -
About DRB
Connect with us and become part of
DRB on Facebook
,
Twitter
,
Pinterest
,
Google Plus
; make sure to subscribe to our
updates
.
Our mobile site:
http://mobile.darkroastedblend.com
. You can also read us on iPad, as part of the
Flipboard
popular free app.
YOUR COMMENTS:
:
READ OTHER RECENT ARTICLES:



Creation and Destruction of Sand Mandalas

Profound Art Ritual Reflecting the Sanctity of Our Lives



Funny Sports Update

Underwater Ice Hockey, Extreme Stunts, etc.(Pics)



The New Motor, or the Steam-Powered Messiah

The strange, true tale (plus some wicked cyberpunk art)



Machines Alive! The Whimsical Art of Boris Artzybasheff

Is it a dream, or a nightmare?



Automated Musical Instruments

Music Robots: No Performer Necessary



American Supersonic Airliners:
Race for a Dream

Supersonic Marvels, Largely Forgotten Today



Pulp Pleasures: Eando Binder

"Where Eternity Ends" and other rare gems



Epic Fantasy: the Start of the Journey

Part 2 of our "Best Classic Fantasy" series



Strange Shadows: Best Classic Fantasy

Fantasy "Glitches in the Matrix", Epic Lands, and more!


DRB Feel-Good
Happy Holidays from DRB!

2014 Feel-Good Issue, Part 2


DRB Feel-Good
Christmas Feel-Good Special

Happy Holidays and Great New 2014 Year from DRB!



Epic Space Fiction by Alastair Reynolds

"Nostalgia for Infinity", indeed



Cinerama: "The Next Big Thing That Was"

Curved screens, gigantic projectors & "out-of-this-world" picture


DRB Series
Magnificent Fractals (DRB Series)

Probably the Most Spectacular Collection of Fractals on the Web



Fractals For Food

If You Eat This, Will It Make You Better At Math?



Three-Dimensional Mechanical Fractals

Don't stare at them for too long, or your brain will capsize!



Pre-Fractal Art

Stunning Examples of Fractal Art in History



A Codebreaker's Dream: The Bombe!

"The Bombe" vs. "The Enigma" code battle



Extremely Weird Bus Stops & Shelters

Wildly bizarre bus stop "creations"



Incredible Balancing Acts & Tightrope Walking

Up on the Roof: Not for the Faint of Heart



The Creepiest Mannequins

Serious Halloween Scares and Frights



Wildly Funny Frogs

Frogs in their "moments of weakness"



World's Strangest Vehicles, Part 5

The Truly Bizarre Car Zoo!



Deadliest Creatures (that are Easiest to Miss)

Real terror lurks in quiet darkness



"Music For... What?" Weird Album Covers

Music for Vacuuming, and much much more!



World's Strangest Vehicles, Part 4

Sheer Auto Adrenaline!
CATEGORIES
:
airplanes
|
animals
|
architecture
|
art
|
auto
|
boats
|
books
|
cool ads
|
funny pics
|
famous
|
futurism
|
food
gadgets
|
health
|
history
|
humour
|
japan
|
internet
|
link latte
|
military
|
music
|
nature
|
photo
|
russia
|
steampunk
sci-fi & fantasy
|
signs
|
space
|
sports
|
technology
|
trains
|
travel
|
vintage
|
weird