"QUANTUM SHOT" #469
link

This page perhaps contains more hilarity than you've seen all week

I know, it's not very modest headline, but hey, what if it's actually true? Some images here are so great, that they might stick with you for 24 hours or more (but then again, you might be already so jaded by Fark / Reddit Image section combination that nothing short of picture of.... say, newly-discovered alien gangster worms getting drunk in the middle of Brooklyn, will move you.)

Animals don't care about any of that, and routinely put up their best expressions for the fun of it, or simply to live and to communicate. The fact that it later becomes a work distraction for thousands of bored office workers (and a fertile ground for the subsequent LOLlification) is just an inevitable byproduct.

We'll start traditionally with "The Cute, The Weird and The Ugly" section - Cute comes first (an adorable baby sloth):



(originals unknown)

Sun Bears or Malayan Sun Bears are the smallest bears in the world (more pics... this one does not seem very happy) -



(photo via)

Big-eyed beauty... A face that launched 10,000 hikers (up the tree) -



(image credit: Allieb)

From that predatory sophistication, back to the innocent babies:




Baby orangutan at 4 hours after birth:



(image - via)

Bath time:



(image credit: drawmonkey)

Spider monkey's version of a "Scream":



(image credit: Joel Sartore, National Geographic)

Memorable characters:



(image credit: news.rednet.cn)



(original unknown)


Best hair since Elvis

Mary River turtles! See more of these beauties from Sunshine Coast, Australia, in this photo set:



(images credit: Chris Van Wyk)

By the way, this particular type of turtle is only found in one river and the Queensland Government is about to dam it... not cool.

Another creature with a radical hair:




And great facial color of the Golden Monkeys from Korea: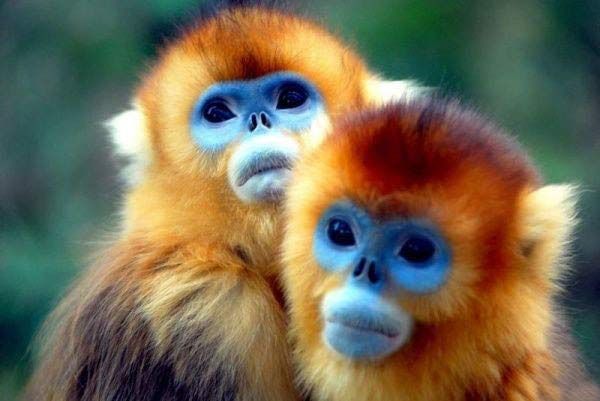 (image credit: floridapfe)

But we mentioned the ugly... you want "ugly", so we provide:





Family Matters!

This mother definitely has the right priorities:




Another proud parent:




"A three-day old baby elephant reaches for its mother at an animal park in Berlin." -



(photo by Marcus Brandt, AFP / Getty)


Men are from Mars, Cats are from...

They know where they're from, but they're not telling:




Some cats have to earn the living the hard way:




They get stressed, too:




"Here's Johnny!" (Jack Nicholson in "the Shining") -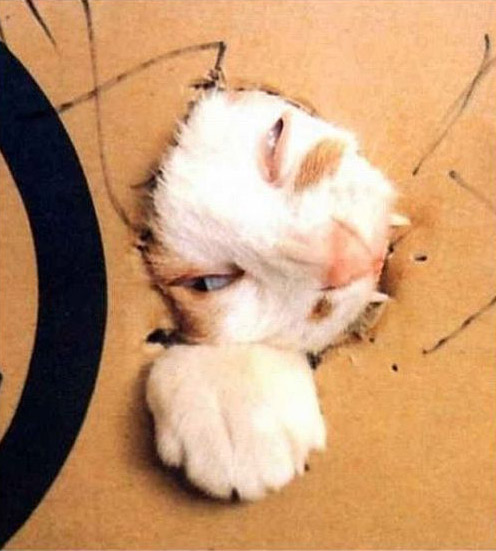 This is what happens to normal kittens when they get "all work and no play". Or, he turns into Japan's Godzilla-Cat Monster:




Slightly mad kitten:



(image credit: M Nadya)

Kitten from ASCII -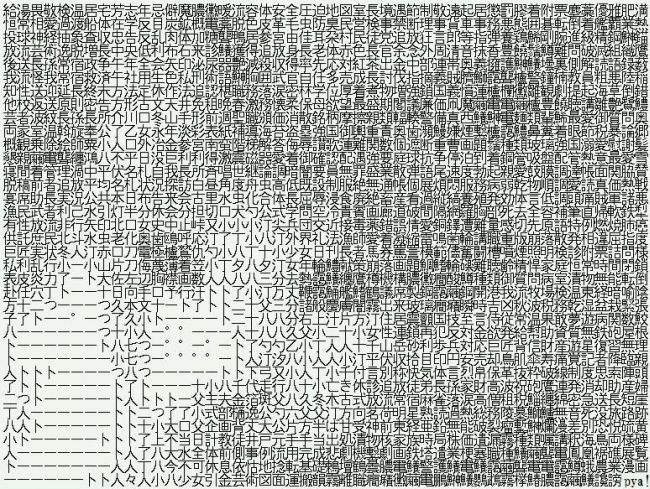 What else can you do with cats? Dance with them, of course! -





It's a Dog's Life

Some dogs avoid to be that hilarious. You'd love them to death.




The image above should teach a lesson to those putting up unreasonable signage.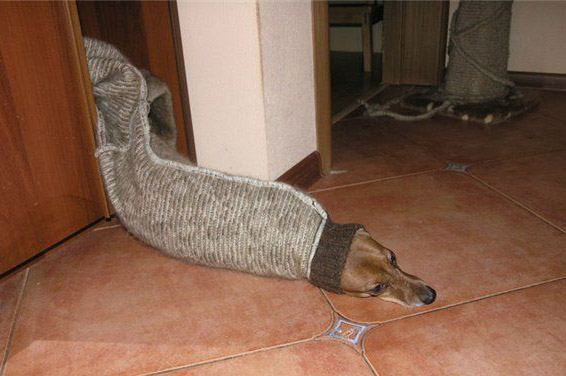 Sleeping dogs are irresistible... even to cats:



(image credit: Possum)



(image credit: farkkelt)

We saw slightly mad kitten, now let's see a totally goofy dog:




Canine "Gothic" -



(image credit: Maurice Renoma)


Animal Acrobatics

Yoga classes are always a good idea for your pet:



(part of the clever Rubik's Cube ad, see more)

Various exercises keep birds and animals in shape:



(image credit: AFP, news.bbc.co.uk)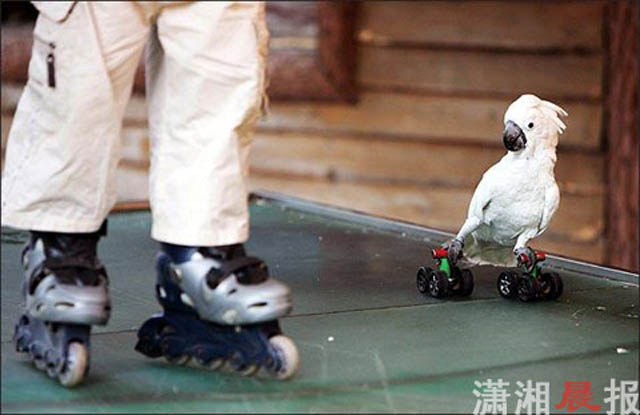 (image credit: news.rednet.cn)




"Horses (and donkeys) stuck in manholes" becomes a theme of its own, amazingly: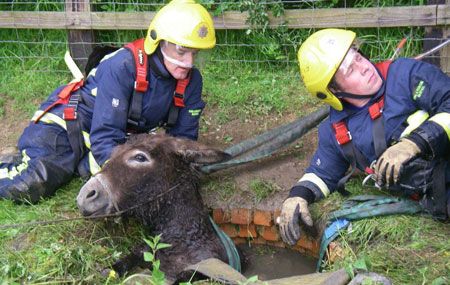 (image credit: The Sun)

We conclude this section with the most improbable gravity-defying act (... luckily for this elephant, it's just a sculpture - by Daniel Firman) -



(art by: Daniel Firman)


Humans / Animals interaction

Awwww... very good interaction, indeed -




Intense! -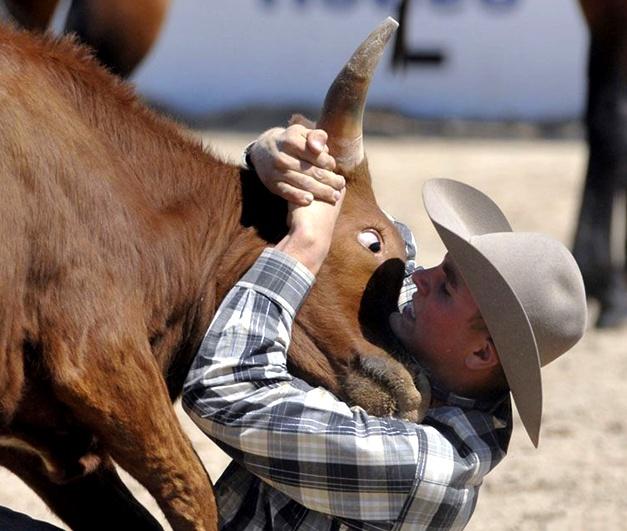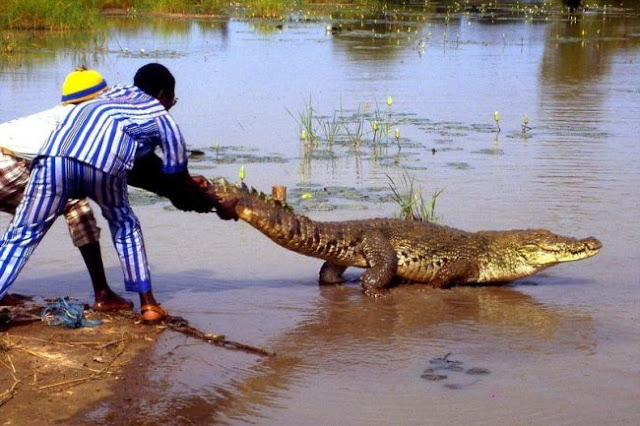 Time to go to work: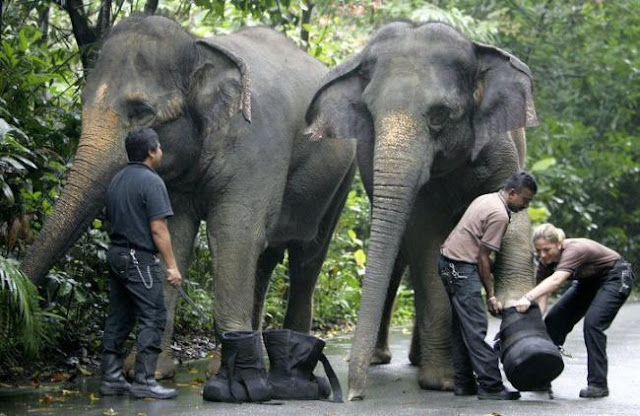 Some really big bird must live here:




These bulls do not seem to mind -





Some stressful situations & encounters

This is probably the tightest:



(photo via)



Try this interesting version, too.

"It's definitely getting smaller..." -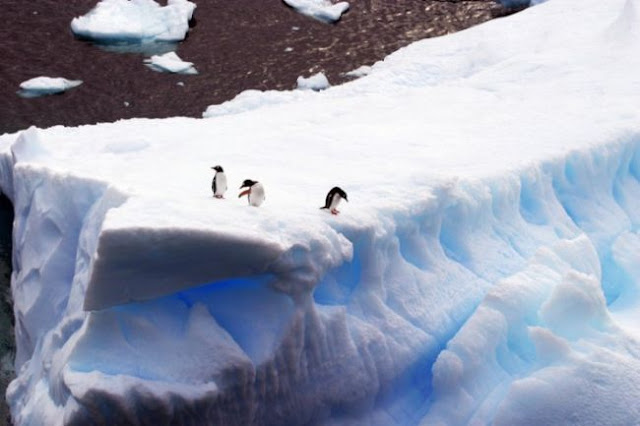 (image credit: Christa Macefat and Bernd Huppertz )

Great ingenuity:


Chilling Out, Having a Good Time...


...or even a romance:




Lizards can be fun:




For uncredited photos please let us know who the original photographers are, so that we could include this info.

READ PREVIOUS PART HERE

Read all other parts: 1, 2, 3, 4, 5, 6, 7, 8, 9, 10, 11

Permanent Link...
...+StumbleUpon
...+Facebook
Category: Animals,Funny Pics
RECENT ARTICLES:
"Dark Roasted Blend" - All Kinds of Weird and Wonderful Things, Discovered Daily!"
DRB is a top-ranked and respected source for the best in art, travel and fascinating technology, with a highly visual presentation. Our in-depth articles in many categories make DRB a highly visual online magazine, bringing you quality entertainment every time you open your "feed" reader or visit our site -
About DRB
Connect with us and become part of
DRB on Facebook
,
Twitter
,
Pinterest
,
Instagram
,
Google Plus
; make sure to subscribe to our
updates
.
YOUR COMMENTS:
:
READ OTHER RECENT ARTICLES:
CATEGORIES
:
Feel-Good!
|
airplanes
|
animals
|
architecture
|
art
|
auto
|
boats
|
books
|
cool ads
|
funny pics
|
famous
|
futurism
|
food
gadgets
|
health
|
history
|
humour
|
japan
|
internet
|
link latte
|
military
|
music
|
nature
|
photo
|
russia
|
steampunk
sci-fi & fantasy
|
signs
|
space
|
sports
|
technology
|
trains
|
travel
|
vintage
|
weird
|
abandoned