Link
Scroll down for today's pictures & links.

Face Warping

He can do amazing things with his face... I wonder where his tongue goes when he does that?


url

See more crazy & unforgettable faces here.

Today's pictures & links:
Click to enlarge images.

Unexpected graffiti on Moscow streets

Very detailed, refined style. I'd like to know the name of this artist.




------------

Cool Bike

Bat-mobile and Bat-bike revealed. Bat bike is entirely rideable and immeasurably cool. More info.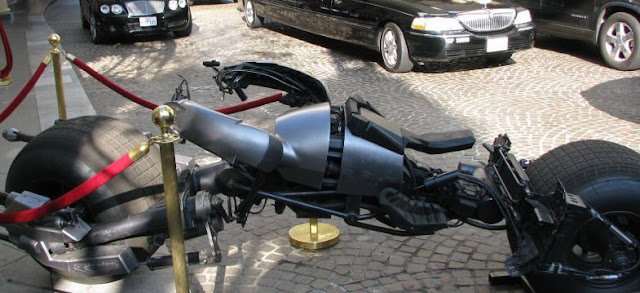 Another interesting bike:
(more info)




------------

Chinese Anti-terror Police

Good addition to our "Funny Police" page. More info here




------------

Radical Tech Origami

it's a no small feat to make a V-12 automobile engine out of paper (for the sake of art) - more info




------------

Mixed fresh links for today:

Abstract Satellite Images of Earth - [wow pics]
Street Artist Called Dran - [cool site, note: loud music]
Cardboard Bicycle - [design]
Flying Spaghetti Monsters - [pics]
Sculptures from Paper & Wire - [art]
Foods only America could have invented - [weird]
Funny commercials for Nike in China - [fun video]
Dust Storm Over Dallas - [wow video]
Best beatboxers performing at Google - [wow video]

------------

Scary Kind of Worship



(ad for Finca La Linda, Argentina)

Yes, but what do you do without a corkscrew? See the result here (kinda gross)

------------

Romanian Tombstones

We've seen Ukrainian mafia tombstones - and this is the Romanian creative variety:




See a lot more here.

------------

Google Image Search

Print out a template, cut out the square holes in it:




Superimpose it over the local scene - and bingo, you got your own custom Google Image Search Results.



Link - via.

UPDATE!

Now, thanks to this site, you can type in whatever location you want, and the script will generate custom "Google Goggles" for you. Try it out, click here!

------------

365 Days.... 365 Monsters

Avid Liongoren is drawing / cataloging monsters every day. Check out December for starters.... See the whole monster zoo at his site



(images credit: Avid Liongoren)

------------

Too many kids




------------

Living on the edge

Wonderful article from Deputy-Dog. Read it here.

Example below: Ronda in Southern Spain:




------------

New Don Quixote vs. Windmills -



(original unknown)

------------

This is truly "what the..." moment. Can't figure this one out.




------------




READ THE PREVIOUS ISSUE

Permanent Link...
...+StumbleUpon
...+Facebook
Dark Roasted Blend's Photography Gear Picks:
RECENT ARTICLES:
"Dark Roasted Blend" - All Kinds of Weird and Wonderful Things, Discovered Daily!"
DRB is a top-ranked and respected source for the best in art, travel and fascinating technology, with a highly visual presentation. Our in-depth articles in many categories make DRB a highly visual online magazine, bringing you quality entertainment every time you open your "feed" reader or visit our site -
About DRB
Connect with us and become part of
DRB on Facebook
,
Twitter
,
Pinterest
,
Instagram
,
Google Plus
; make sure to subscribe to our
updates
.
YOUR COMMENTS:
:
READ OTHER RECENT ARTICLES:
CATEGORIES
:
Feel-Good!
|
airplanes
|
animals
|
architecture
|
art
|
auto
|
boats
|
books
|
cool ads
|
funny pics
|
famous
|
futurism
|
food
gadgets
|
health
|
history
|
humour
|
japan
|
internet
|
link latte
|
military
|
music
|
nature
|
photo
|
russia
|
steampunk
sci-fi & fantasy
|
signs
|
space
|
sports
|
technology
|
trains
|
travel
|
vintage
|
weird
|
abandoned