Link
Scroll down for today's pictures & links.

Flying Money

Man throws thousands of pounds into the air at a pedestrian crossing... What would be your reaction if you ended up near it?



url

People in Aberystwyth were quite shocked when a man showered about £20,000 into the air at a pedestrian crossing, after shouting: "Who wants free money?"
"It caused bedlam - people were on their hands and knees eagerly picking the money up."

The man later said of his motive: "I just wanted to spread a little sunshine around, and to give people a little happiness."

Today's pictures & links:
Click to enlarge images.

Fractal Tables

Furniture design taken to the next (literally impossible to manufacture) level. This is obviously a simplified prototype, conceived by Platform Wertel Oberfell together with Matthias Bär.



(image credit: platform-net)

Another cool piece of furniture:
Gear-crunching "The Executive Desk" (more info and a video here) -




This clockwork epitome of office life was designed by Dale Mathis - see his gallery - who is also responsible for these gorgeous clocks:




------------

The Latest in Light Painting

Great addition to our "Painting by Light" article, these are works of Cenci Goepel and Jens Warnecke, Lightmark:




The gallery is here, and it is out-of-this-world.

------------

Phonofone: Retro Speaker for iPod that uses no power!
- via

Made from ceramic and using only passive amplification, it boosts the audio output of standard earphones to up to 55 decibels - being a cool vintage sculpture in the meantime. Designed by Tristan Zimmermann. order it here.




------------

Cool Shot of the Day
(in cooperation with National Geographic magazine)

500 years old. New Species.

"An Uneasy Eden" is a great underwater photography gallery by Brian Skerry. See it here



(image credit: National Geographic)

Photo by Brian Skerry -
The divers who found it said that from a distance it looked like a flying saucer. On closer examination, ecologist Enric Sala sees a stupendous lobe coral that may be 500 years old. According to reef expert Jim Maragos, the species is likely new to science.

------------

Mixed fresh links for today:

The City of Ship Breakers - [fascinating]
Amazing Ancient Cities of Color - [architecture]
Strange and Intriguing Shipwrecks - [weird]
New radical way to hop on a train - [urban tech]
Strangest Home Remedies & Treatments - [health]
Ultimate Geek Crop Circle, info - [weird]
New Office Comedy Series (all episodes online) - [fun video]
More Office Rampage - [fun video, nsfw language]
Dragon Skin: New ultra-effective armor - [cool video]

------------

Map of Tokyo Metro' Shibuya Station

A multi-dimensional puzzle: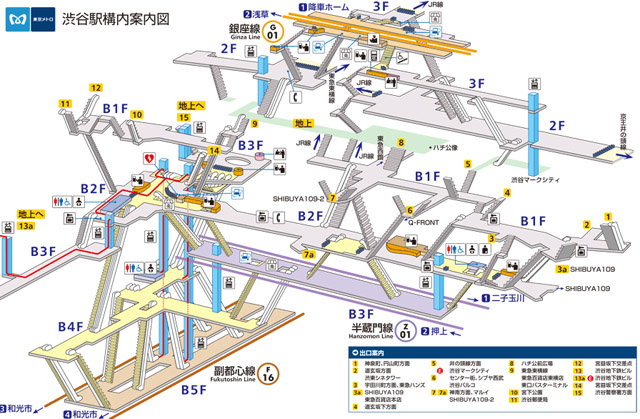 (image credit: tokyometro.jp)

------------

A new word in working out: Submerged Treadmill
- via

Looking mighty strange - but maybe strange enough to prompt some interest:
Hydro Physio submerged treadmill.




------------

Spectacular Depths

Mike Roberts takes awesome pictures of underwater life. In cooperation with Photo.net Editor's Picks, here are some samples -



(images credit: Mike Roberts)

Check out his full gallery here. Absolutely fantastic.

------------

Mortal Coil

A bar in Ukraine - in shape of a coffin. Must be some very subtle commentary hidden in it, somewhere.




------------



- via

READ THE PREVIOUS ISSUE

Permanent Link...
...+StumbleUpon
...+Facebook
Dark Roasted Blend's Photography Gear Picks:
RECENT ARTICLES:
"Dark Roasted Blend" - All Kinds of Weird and Wonderful Things, Discovered Daily!"
DRB is a top-ranked and respected source for the best in art, travel and fascinating technology, with a highly visual presentation. Our in-depth articles in many categories make DRB a highly visual online magazine, bringing you quality entertainment every time you open your "feed" reader or visit our site -
About DRB
Connect with us and become part of
DRB on Facebook
,
Twitter
,
Pinterest
,
Instagram
,
Google Plus
; make sure to subscribe to our
updates
.
YOUR COMMENTS:
:
READ OTHER RECENT ARTICLES:
CATEGORIES
:
Feel-Good!
|
airplanes
|
animals
|
architecture
|
art
|
auto
|
boats
|
books
|
cool ads
|
funny pics
|
famous
|
futurism
|
food
gadgets
|
health
|
history
|
humour
|
japan
|
internet
|
link latte
|
military
|
music
|
nature
|
photo
|
russia
|
steampunk
sci-fi & fantasy
|
signs
|
space
|
sports
|
technology
|
trains
|
travel
|
vintage
|
weird
|
abandoned