Link
Scroll down for today's pictures & links.

A Giant Snail

If Chernobyl-grade mutant animals creep you out, don't watch this...



url

This is a giant snail, all right - an African Land Snail. They can grow nearly a foot long and live for almost a decade....

Today's pictures & links:
Click to enlarge images.

Great Light Painting Photography

Good addition to our Painting with Light article, the work of c33h33y33 is pretty luminous and fun:



(image credit: c33h33y33)

------------

This seems to be a sort of a trap: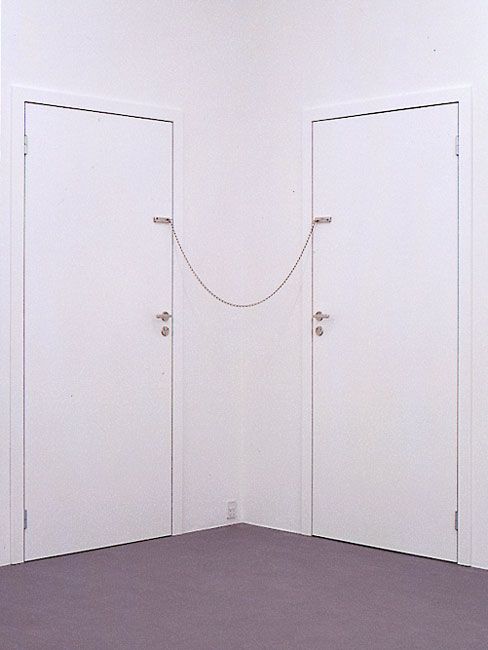 Not sure if this would work either:



(original unknown)

------------

Robot Creations by Mark Ho

Good addition to our Robot Art Series. See pretty neat Top 10 list of artists working in this sub-genre here.

Mark Ho from Netherlands documents on his site the process of sculpting very quaint metal humanoids.




This composition is probably the most profound: two robot creations examine the tool by which they were created...



(image credit: Mark Ho)

------------

Toxic Nudibranchs
(in cooperation with National Geographic magazine)

Fantastic, alien forms and colors - perhaps the most fanciful of all sea creatures. Read the article and see the full gallery.

Nembrotha kubaryana:


Flabellina exoptata:


Even though they are poisonous, the smile is still cute:



(photos by David Doubilet, National Geographic)

------------

Mixed fresh links for today:

Incredible Stop-Motion Urban Graffiti Animation - [weird]
More crazy Nazi UFOs myths - [vintage tech]
Infamous Top Secret Bases & Compounds - [exploring]
How to make thermite - [careful with that!]
Strange Origins of Velcro - [interesting]
Defecation target practice for chickens - [weird sport]
Graphic Novels review spotlight: every Friday - [cool site]
Bay of Fundi, Nova Scotia: highest tides - [cool video]
Give this thing room on a highway - [car video]

------------

Erlend Mork's new dark art

Great surreal artist Erlend Mork just came up with another deeply troubling print:

The Good Seed




------------

Seascapes Art by Neil Taylor

Neil Taylor is exhibiting several new paintings in a group show called "Greetings From Coogee", at Mary Place Gallery, Paddington, Sydney, starting from 14th May.



(art by Neil Taylor)

------------

Sergei Frolov's Soviet Calculators

Vintage collection, a part of a wonderful "weird collections" roundup at Neatorama:




Among other strange collections there are: toilet seat art, AOL CDs and asphalt museum. And that's not the weirdest, or the most disgusting.

Check out this "Weird Fortune Cookie Collection" example:

The Greatest Danger could be Your Stupidity

------------

"Tough as Nails" Loving



(original unknown)

------------

Russian President Facts

New president D. Medvedev in his youth:





... and being morphed into the last Russian tzar Nikolas II:




------------

Great designers think alike?

Steve M. pointed out an interesting coincidence (or is it?)

In our article about Retro-Future Transportation we featured a picture of Soviet flying car:




Amazingly, this illustration seems to be a copy of another model:




Photo taken at the Studebaker National Museum in South Bend, Indiana. This design study hasn't been displayed for some time... The display signage didn't disclose much, either -- only that the restoration had been paid for by the Studebaker Drivers Club.

The flying cars are pretty much identical.

------------

Going green:




Permanent Link...
...+StumbleUpon
...+Facebook
Dark Roasted Blend's Photography Gear Picks:
RECENT ARTICLES:
"Dark Roasted Blend" - All Kinds of Weird and Wonderful Things, Discovered Daily!"
DRB is a top-ranked and respected source for the best in art, travel and fascinating technology, with a highly visual presentation. Our in-depth articles in many categories make DRB a highly visual online magazine, bringing you quality entertainment every time you open your "feed" reader or visit our site -
About DRB
Connect with us and become part of
DRB on Facebook
,
Twitter
,
Pinterest
,
Instagram
,
Google Plus
; make sure to subscribe to our
updates
.
YOUR COMMENTS:
:
READ OTHER RECENT ARTICLES:
CATEGORIES
:
Feel-Good!
|
airplanes
|
animals
|
architecture
|
art
|
auto
|
boats
|
books
|
cool ads
|
funny pics
|
famous
|
futurism
|
food
gadgets
|
health
|
history
|
humour
|
japan
|
internet
|
link latte
|
military
|
music
|
nature
|
photo
|
russia
|
steampunk
sci-fi & fantasy
|
signs
|
space
|
sports
|
technology
|
trains
|
travel
|
vintage
|
weird
|
abandoned