Link
Scroll down for today's pictures & links.

Stairway to Heaven?

Not what you'd expect... it becomes "Twist &Shout" (sort of) in the end.



url

Today's pictures & links:
Click to enlarge images.

The Worst Railroad in the World

Would like to know where this is....
Update: The railroad track is a short-narrow gauge that used to be popular in pre-independent India. (probably in the North-Eastern area of India. Perhaps Shillong, or near Darjeeling.)




------------

Twilight Clouds



(image credit: Jack/Portal23)

"Portal23" has got great shots of abandoned places (mostly Saskatchewan) in his photo stream




That, and an occasional femme fatale:



(image credit: Jack/Portal23)

------------

More strange Russian vehicles




Ural-5920, tested in 1983:




Volga Gas-21 van conversion:




NATI VM concept, 1938:



(images credit: ruskii-cherni)

For other Soviet Army super-vehicles read this article.
November 1967, Nuclear rocket travels through Red Square:




------------

Gecko's Feet



(original unknown)

------------

Mixed fresh links for today:

Houses Covered in Kudzu - [plant "invasion"]
Ephemera speaks with Avi about Pulp Collecting - [books]
10 Annoyingly Brilliant Office Interiors - [design]
Pig-butt Worm - [nature]
We linked to it before, but it's worth to see again - [urban art]
Guide to Kosher Imaginary Animals - [weird]
This is how you connect to the internet - [fun video, loud sound]
Weirdest Auto Accidents - [car video]
Office Exodus - [fun video]

------------

Dangerously Cute

Collateral Damage has compiled the various self-defense objects, which have a cute appearance -
These are actually stun guns / taser weapons:




See more at this page

------------

More projected Lunar Transportation

See all of them here



(images credit: astronautix)

------------

Wool Sculptures

Stephanie Metz makes very unusual art from felted wool. Check out the chicken.
(more great ideas at her gallery)




------------

Adorable... bird killers

These are tarsiers found in Bohol, Philippines. (more info)



(photos by Karen Florendo)

Their eyes are connected ("wired") to their brain in a unique way, different from all other primates.

They catch insects by jumping at them, and apparently can even catch a bird in motion while jumping from tree to tree.



(image credit: Martin van der Veer)

------------

Best way to clean for Passover:



(image credit: kosher.com)

------------

Kid's hairdos are the best:




------------

Most efficient way to solve Rubik's Cube:




------------

(no comment)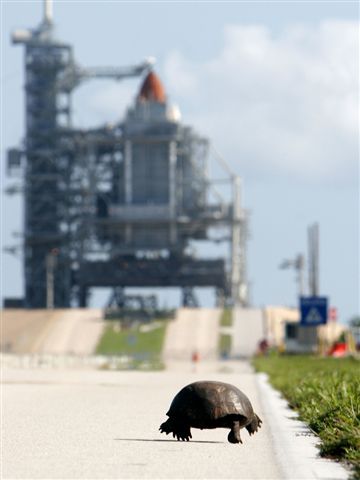 (original unknown)

Permanent Link...
...+StumbleUpon
...+Facebook
Dark Roasted Blend's Photography Gear Picks:
RECENT ARTICLES:
"Dark Roasted Blend" - All Kinds of Weird and Wonderful Things, Discovered Daily!"
DRB is a top-ranked and respected source for the best in art, travel and fascinating technology, with a highly visual presentation. Our in-depth articles in many categories make DRB a highly visual online magazine, bringing you quality entertainment every time you open your "feed" reader or visit our site -
About DRB
Connect with us and become part of
DRB on Facebook
,
Twitter
,
Pinterest
,
Instagram
,
Google Plus
; make sure to subscribe to our
updates
.
YOUR COMMENTS:
:
READ OTHER RECENT ARTICLES:
CATEGORIES
:
Feel-Good!
|
airplanes
|
animals
|
architecture
|
art
|
auto
|
boats
|
books
|
cool ads
|
funny pics
|
famous
|
futurism
|
food
gadgets
|
health
|
history
|
humour
|
japan
|
internet
|
link latte
|
military
|
music
|
nature
|
photo
|
russia
|
steampunk
sci-fi & fantasy
|
signs
|
space
|
sports
|
technology
|
trains
|
travel
|
vintage
|
weird
|
abandoned