"QUANTUM SHOT" #230




THIS IS PART 3. Also read Part 1 and Part 2

Anything for a Win!

Don't have a ticket to the sporting event? No problem. Best views could be had for free:




Utmost hilarity in intense sports competitions:
(and some interaction with photographers)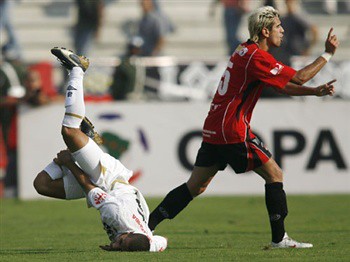 The game of American Samoa vs. Australia was perhaps one of the most puzzling. What happened there? Final Score: 31 to 0...




Incoming!




Tennis:





Other sports:



(Photo by Andrew Lenski)





This is definitely staged:




Hey, be careful with your pin!



(image credit: Stephen Stewart)


Various ways to stay fit:



(image credit: Koen Demuynck)




(image credit: Lutz Hilgers)

(Sources: Karaul, Ulibnnis, Bits&Pieces, Knuttz)

CONTINUE TO NEXT PAGE

Also Read Part 1 and Part 2

Permanent Link...
Category: Sports,Funny Pics


RECENT ARTICLES:
"Dark Roasted Blend" - All Kinds of Weird and Wonderful Things, Discovered Daily!"
DRB is a top-ranked and respected source for the best in art, travel and fascinating technology, with a highly visual presentation. Our in-depth articles in many categories make DRB a highly visual online magazine, bringing you quality entertainment every time you open your "feed" reader or visit our site -
About DRB
Connect with us and become part of
DRB on Facebook
,
Twitter
,
Pinterest
,
Instagram
,
Google Plus
; make sure to subscribe to our
updates
.
YOUR COMMENTS:
:
READ OTHER RECENT ARTICLES:
CATEGORIES
:
Feel-Good!
|
airplanes
|
animals
|
architecture
|
art
|
auto
|
boats
|
books
|
cool ads
|
funny pics
|
famous
|
futurism
|
food
gadgets
|
health
|
history
|
humour
|
japan
|
internet
|
link latte
|
military
|
music
|
nature
|
photo
|
russia
|
steampunk
sci-fi & fantasy
|
signs
|
space
|
sports
|
technology
|
trains
|
travel
|
vintage
|
weird
|
abandoned