"QUANTUM SHOT" #18(rev)
Link - by Avi Abrams


Knights, Birds, Cats and Cabbages

Well, Halloween has come and gone, and for those of you who's still trembling a little from encountered (and probably imbibed) spirits, here is a very eclectic image mix...

Apparently, imaginary disasters can help sell cars:




Dressed up in costume all year long -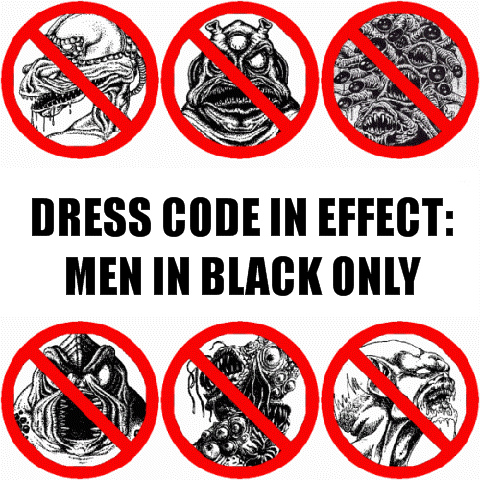 or in this beautiful armour, dreamed up by Ruslan Svobodin:



(image credit: Ruslan Svobodin)

Philosophy and Alfred Hitchcock's fear of birds co-exist in surreal photographs by Sarolta Ban, from Budapest, Hungary -



(art by Sarolta Ban, via)

Mesmerizing illustrations by Jean-Daniel Lorieux to the famous novel "The Master and Margarita" by Bulgakov:



(images credit: Jean-Daniel Lorieux)

Meet some TV monsters: furry robots... big black spiders (looking ugly next to the "Incredible Shrinking Man")... a giant moth from Japan ("Mothra")...




"Ultra-Q" (1966) Japanese TV series - more info. These are the monster's eyes peeking in a window:



(image via)

...or vicious molecules bombarding an exploring couple from "The Fantastic Voyage" (featuring weird landscapes inside a human body):




Some more vintage movie posters with LARGER-THAN-LIFE monster! -




Monsters from the Planet Photoshop are mostly passe nowadays, but these are especially endearing: a furry frog, and a cat-mouse -



(images via Worth1000)

Watch these movies inside this monster movie bus! -



(featured in the Modern Mechanix magazine, 1936, via)

Some long-faced individuals:



(images via Worth1000 and Fred Bastide, CG Society)

Cutting out your own confetti

Some stores are already thinking about Christmas - you can start preparing for your next party by buying this prefabricated cut sheet.

Instructions for use:
1. Print out this image.
2. Cut out the circles.
3. Keep cutting out the circles.




Also, if you have nothing else to do, try imitating various internet smiley faces -



(image credit: Dan Wade)

Most of all, be afraid, BE VERY AFRAID of your cat:



(this would make an awesome t-shirt design; originals unknown)

Good Night!



(image credit: "Sleep" by Sofia Ajram)


RECENT ARTICLES:
"Dark Roasted Blend" - All Kinds of Weird and Wonderful Things, Discovered Daily!"
DRB is a top-ranked and respected source for the best in art, travel and fascinating technology, with a highly visual presentation. Our in-depth articles in many categories make DRB a highly visual online magazine, bringing you quality entertainment every time you open your "feed" reader or visit our site -
About DRB
Connect with us and become part of
DRB on Facebook
,
Twitter
,
Pinterest
,
Instagram
,
Google Plus
; make sure to subscribe to our
updates
.
YOUR COMMENTS:
:
READ OTHER RECENT ARTICLES:
CATEGORIES
:
Feel-Good!
|
airplanes
|
animals
|
architecture
|
art
|
auto
|
boats
|
books
|
cool ads
|
funny pics
|
famous
|
futurism
|
food
gadgets
|
health
|
history
|
humour
|
japan
|
internet
|
link latte
|
military
|
music
|
nature
|
photo
|
russia
|
steampunk
sci-fi & fantasy
|
signs
|
space
|
sports
|
technology
|
trains
|
travel
|
vintage
|
weird
|
abandoned