"QUANTUM SHOT" #609
Link - by A. Abrams


If you're not having fun doing politics, then you chose the wrong kind of business

Politicians are often convinced that they need to take themselves seriously 100% of the time. However, such glum attitude often leads to sore miscalculations and bizarre ambitions like the Doomsday Machine (see Dr. Strangelove). The following pictures show that there is room for humour in the thick-and-thin of politics, up to the highest political level. The countries which these politicians represent should be proud of their leaders. Loosen up!

Politicians in Paroxisms of Thought and Deliberation

Prince Charles, in a happy mood:



(photo credit: Christopher Furlong, Getty Images)

Soviet Communist Party boss Leonid Brezhnev, relaxing at his dacha on the Black Sea:




Again Brezhnev "building bridges" with the Russian Orthodox Church:




His predecessor Nikita Khruschev with Jayne Mansfield "at the Summit" (?) -




In 1971, Soviet Premier Alexey Kosygin had to endure something that he did not bargain for: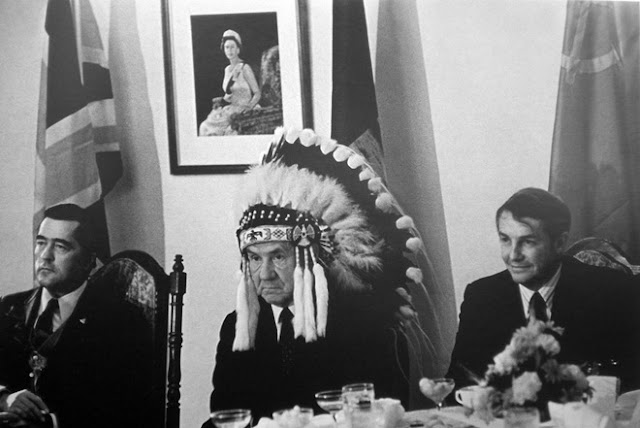 Lenin lives! (and watches you, as per "1984")




A Lenin Pie? -




Speaking about Lenin and Bolsheviks:





Back to Bush

The most photogenic President in history:



(image credit: AP Photo/Charles Dharapak)



(image credit: AP Photo/Paolo Cocco)



(image credit: AP Photo/Paolo Cocco)



(image credit: AP Photo/Haraz N. Ghanbari)


The Obama Machine:

(art credit: Sam VanOlffen)




Would you vote for the guy in the middle? -





Here is another interesting morph: Russian President Dmitry Medvedev - into last Russian Tzar, Nikolas II:





Steampunk'd WW2 Leaders

Sam VanOlffen sends us his new series (click to enlarge):



(art credit: Sam VanOlffen)

History in the making, in Yalta, 1945 (must be a real ice-breaker):



(image via)

In the meantime, Russian spies employed quite radical methods in Berlin:


Putin, Medvedev & Co.


This is got to be Photoshop, otherwise it's pretty frightening:




Good chemistry:




Here is a rarely-seen photo: during Ronald Reagan's visit to Moscow in 1988, there is a man standing on the left, with cameras (pretending to be a tourist). This is Vladimir Putin, just doing his job at the time.



(photo credit: Matthew Continetti, image via)

At the end of the day - satisfied handshake:



(image credit: Reuters/Alexander Zemlyanichenko)




Serious business:



(image: AP, via)

"No!" says the propaganda poster, "Yes!" says Dmitry Medvedev:




Dmitry Medvedev in his younger years: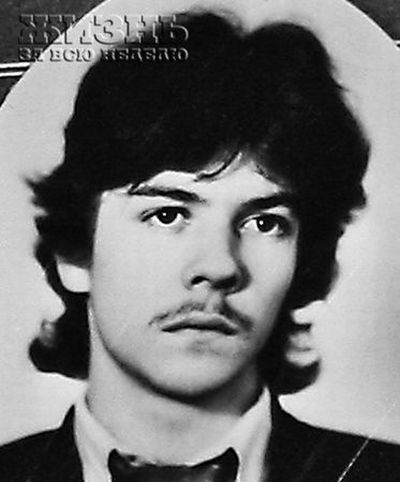 There are no politicians in this picture, but this is what much of the politics is about: GOLD!



(image via)

Politicians Fighting!

Always fun, if you get tired of endless meetings and congresses:




Don't miss this list of Top 10 Videos of Politicians Fighting - click here.

Political leaders in various note-worthy (but not always news-worthy) situations:




Temptation! -




Photoshopped tyrants:




Don't miss our previous issues of Funny Political Expressions: Part 3, Part 2, Part 1 and a bonus issue Presidents with Babies.

CONTINUE TO PART THREE! ->


Permanent Link...
...+StumbleUpon
...+Facebook

RECENT ARTICLES:
"Dark Roasted Blend" - All Kinds of Weird and Wonderful Things, Discovered Daily!"
DRB is a top-ranked and respected source for the best in art, travel and fascinating technology, with a highly visual presentation. Our in-depth articles in many categories make DRB a highly visual online magazine, bringing you quality entertainment every time you open your "feed" reader or visit our site -
About DRB
Connect with us and become part of
DRB on Facebook
,
Twitter
,
Pinterest
,
Google Plus
; make sure to subscribe to our
updates
.
Our mobile site:
http://mobile.darkroastedblend.com
. You can also read us on iPad, as part of the
Flipboard
popular free app.
YOUR COMMENTS:
:
READ OTHER RECENT ARTICLES:



Creation and Destruction of Sand Mandalas

Profound Art Ritual Reflecting the Sanctity of Our Lives



Funny Sports Update

Underwater Ice Hockey, Extreme Stunts, etc.(Pics)



The New Motor, or the Steam-Powered Messiah

The strange, true tale (plus some wicked cyberpunk art)



Machines Alive! The Whimsical Art of Boris Artzybasheff

Is it a dream, or a nightmare?



Automated Musical Instruments

Music Robots: No Performer Necessary



American Supersonic Airliners:
Race for a Dream

Supersonic Marvels, Largely Forgotten Today



Pulp Pleasures: Eando Binder

"Where Eternity Ends" and other rare gems



Epic Fantasy: the Start of the Journey

Part 2 of our "Best Classic Fantasy" series



Strange Shadows: Best Classic Fantasy

Fantasy "Glitches in the Matrix", Epic Lands, and more!


DRB Feel-Good
Happy Holidays from DRB!

2014 Feel-Good Issue, Part 2


DRB Feel-Good
Christmas Feel-Good Special

Happy Holidays and Great New 2014 Year from DRB!



Epic Space Fiction by Alastair Reynolds

"Nostalgia for Infinity", indeed



Cinerama: "The Next Big Thing That Was"

Curved screens, gigantic projectors & "out-of-this-world" picture


DRB Series
Magnificent Fractals (DRB Series)

Probably the Most Spectacular Collection of Fractals on the Web



Fractals For Food

If You Eat This, Will It Make You Better At Math?



Three-Dimensional Mechanical Fractals

Don't stare at them for too long, or your brain will capsize!



Pre-Fractal Art

Stunning Examples of Fractal Art in History



A Codebreaker's Dream: The Bombe!

"The Bombe" vs. "The Enigma" code battle



Extremely Weird Bus Stops & Shelters

Wildly bizarre bus stop "creations"



Incredible Balancing Acts & Tightrope Walking

Up on the Roof: Not for the Faint of Heart



The Creepiest Mannequins

Serious Halloween Scares and Frights



Wildly Funny Frogs

Frogs in their "moments of weakness"



World's Strangest Vehicles, Part 5

The Truly Bizarre Car Zoo!



Deadliest Creatures (that are Easiest to Miss)

Real terror lurks in quiet darkness



"Music For... What?" Weird Album Covers

Music for Vacuuming, and much much more!



World's Strangest Vehicles, Part 4

Sheer Auto Adrenaline!
CATEGORIES
:
airplanes
|
animals
|
architecture
|
art
|
auto
|
boats
|
books
|
cool ads
|
funny pics
|
famous
|
futurism
|
food
gadgets
|
health
|
history
|
humour
|
japan
|
internet
|
link latte
|
military
|
music
|
nature
|
photo
|
russia
|
steampunk
sci-fi & fantasy
|
signs
|
space
|
sports
|
technology
|
trains
|
travel
|
vintage
|
weird