Link
Scroll down for today's pictures & links.

Film! Film! Film!

Pretty funny Russian animation about the challenges of making a movie. Made in 1968 by Fyodor Khitruk, it catalogs all the frustrations and mix-ups associated with a big production. Check out this episode about the movie director trying to make little girl sing...



url

Just recently we had to make our 2-year-old son to sit still for the portrait picture, so we can relate to this... See the whole animation (with English subtitles): Part 1 and Part 2.

Today's pictures & links:

Moral Support!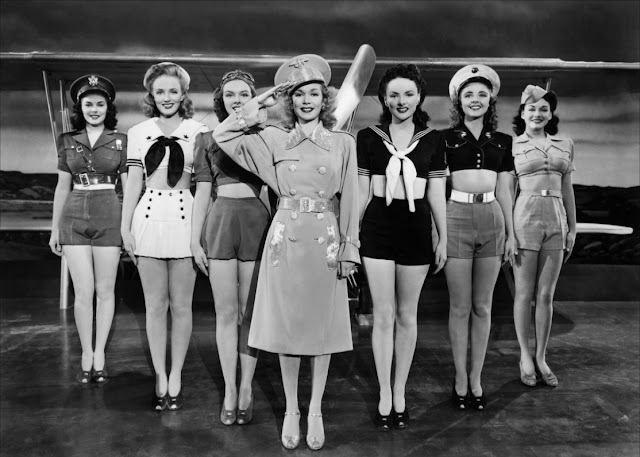 (original unknown, click to enlarge)

------------

Death and Taxes

A very interesting visual of the US 2009 proposed budget... where are federal tax dollars going? This is only a small part of larger image, click to see the whole picture - read info and buy the print here.



(image credit: Wallstats.com)

A video interview with the creator of the death and taxes poster - here. - via

------------

Don't tip him over!



(Photo by Ross Land/Getty Images for DAGOC)

"A 300kg Saudi camel is hoisted onto a truck in Doha, Qatar. Camels are priced depending on weight, age and condition; a typical 300kg Camel can sell for just 4,000 Qatar Riyals (approximately USD 1,000)"

------------

A Room with a View



(image credit: NASA)

Astronaut Karen Nyberg, STS-124 mission specialist, looks through a window in the newly installed Kibo laboratory of the International Space Station.

------------

Mixed fresh links for today:

Financial Weapons of Mass Destruction - [unbelievable]
5 Enormous cracks (earthquake faults, that is) - [wow nature]
Goggles... steampunk defined - [geek tech]
More crazy, incredible tables - [design]
Rotating houses of all sorts - [architecture]
Dead Water Phenomenon Explained - [nature]
Nothing's wrong with my car! - [car video]
Stair Kayaking - [fun video]
Cruel Claymation Chess - [cool video]
A community for financial news, ideas, and tips - [promotion]

------------

The "Burning Man" right before the burn

This picture was included in the interesting round-up on WebEcoist 20 Failed Green Innovations. Here is how they put it: "The great green statement of last year's Burning Man went up in smoke."



(image credit: Barry M.)

------------

Three Cups of Latte? - via

Monteregian hills (a view from space):



(image credit: NASA)

Speaking of incredible textures, visible from space - here is The Rub' al Khali Desert, which covers parts of Oman, the United Arab Emirates and Yemen:




That was NASA's Picture of the Day, by the way, see a lot more here.

------------

Zooey and Marvin

We like this picture... good addition to our "Ladies and Robots" article. Check out "The HitchHiker's Guide to the Galaxy" website, it has pretty nifty opening sequence.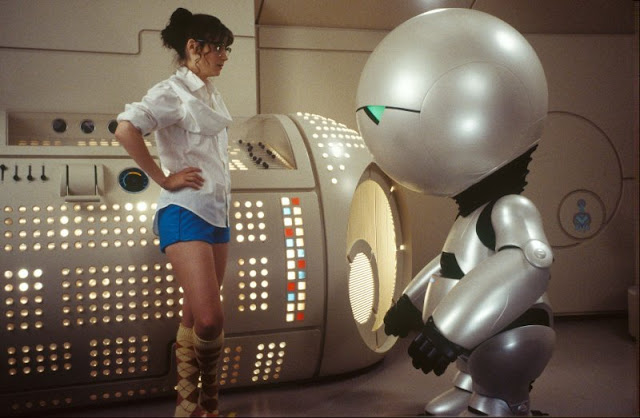 Zooey DeSchanel and Marvin, The Paranoid Android

More Zooey goodness:



(images via)

------------

Strange Traits in Fashion

African girls traditionally have the ultimate hair style:
(a lot more images here - pretty much nsfw)



(images credit: Atilla Szili)

"Unmarried girl from the Himba tribe in Northern Namibia. Women cover their bodies with a paste made from red ochre, sweet smelling herbs, and butterfat. The paste also helps hold together the braids in their hair...Unmarried women wear their hair braids over the forehead covering partially their face."

In the meantime, Japanese schoolgirls...




And a great fashion accessory for those pretending to be very busy in office:




------------

Frozen in Time

Catch that moment!... Sebastien Bourdais gets into trouble in Australia:



(image via)



(originals unknown)

------------

Is your kitchen hip enough?

Does it include these cool items? -



(order it here)

Just don't go too far re-decorating it: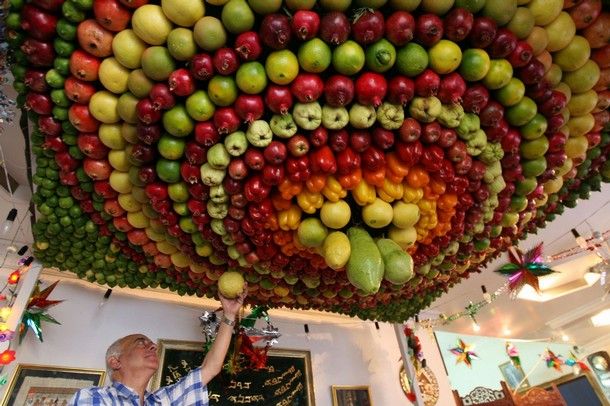 Such walls and ceilings are prone to go bad, you know.

------------

More from the "Improbable Research"

This wonderful site continues to list things that people are seriously researching.
Examples:

"The Role of Armadillos in the Movement of Archaeological Materials: An Experimental Approach"

"Ovulatory Cycle Effects on Tip Earnings by Lap Dancers: Economic Evidence for Human Estrus?"

"The Role of Auditory Cues in Modulating the Perceived Crispness and Staleness of Potato Chips"

"You Bastard: A Narrative Exploration of the Experience of Indignation within Organizations"

"The Definite Article: Acknowledging 'The' in Index Entries"

"Dung Preference of the Dung Beetle Scarabaeus cristatus Fab"

"Consequences of Erudite Vernacular Utilized Irrespective of Necessity: Problems with Using Long Words Needlessly."

Amen to the last one.

------------

Chocolate rabbits:



(image via)

Very possibly Photoshopped sign:



(image via)

READ THE PREVIOUS ISSUE!

Permanent Link...
...+StumbleUpon
...+Facebook

RECENT ARTICLES:
"Dark Roasted Blend" - All Kinds of Weird and Wonderful Things, Discovered Daily!"
DRB is a top-ranked and respected source for the best in art, travel and fascinating technology, with a highly visual presentation. Our in-depth articles in many categories make DRB a highly visual online magazine, bringing you quality entertainment every time you open your "feed" reader or visit our site -
About DRB
Connect with us and become part of
DRB on Facebook
,
Twitter
,
Pinterest
,
Google Plus
; make sure to subscribe to our
updates
.
Our mobile site:
http://mobile.darkroastedblend.com
. You can also read us on iPad, as part of the
Flipboard
popular free app.
YOUR COMMENTS:
:
READ OTHER RECENT ARTICLES:



Enchanting Waterfall Island

Like the Nagrand region in World of Warcraft


DRB Feel-Good
DRB Feel-Good Issue #16

Loads of cool and rare imagery



Auto Oops! Bizarre Car Accidents, Part 7

New batch of maddeningly mysterious wrecks



Mind-Blowing Optical Illusions, Part 6

"The soul has illusions as the bird has wings: it is supported by them"



Exceptional British 1950s Scifi Artwork

Quintessential Space Pulp Art by Ron Turner and others



Extreme Parenting & Wild, Wild Kids! Part 2

The Joys and Perils of Having Interesting Kids



Creation and Destruction of Sand Mandalas

Profound Art Ritual Reflecting the Sanctity of Our Lives



Funny Sports Update

Underwater Ice Hockey, Extreme Stunts, etc.(Pics)



The New Motor, or the Steam-Powered Messiah

The strange, true tale (plus some wicked cyberpunk art)



Machines Alive! The Whimsical Art of Boris Artzybasheff

Is it a dream, or a nightmare?



Automated Musical Instruments

Music Robots: No Performer Necessary



American Supersonic Airliners:
Race for a Dream

Supersonic Marvels, Largely Forgotten Today



Pulp Pleasures: Eando Binder

"Where Eternity Ends" and other rare gems



Epic Fantasy: the Start of the Journey

Part 2 of our "Best Classic Fantasy" series



Strange Shadows: Best Classic Fantasy

Fantasy "Glitches in the Matrix", Epic Lands, and more!
CATEGORIES
:
airplanes
|
animals
|
architecture
|
art
|
auto
|
boats
|
books
|
cool ads
|
funny pics
|
famous
|
futurism
|
food
gadgets
|
health
|
history
|
humour
|
japan
|
internet
|
link latte
|
military
|
music
|
nature
|
photo
|
russia
|
steampunk
sci-fi & fantasy
|
signs
|
space
|
sports
|
technology
|
trains
|
travel
|
vintage
|
weird