Link
Scroll down for today's pictures & links.

Scariest Bus Ride

This driver almost crashed a busload of students on a steep mountain road. Enough thrills here to spice up your day... and a happy ending.
The road itself could be added to our Most Dangerous Roads series!



url

Today's pictures & links:

The Klein Bottle: impossible one-sided object

The Klein Bottle is a surface with no distinct "inner" and "outer" sides. This is a "triple bottle" variety, on exhibit in The Science Museum in London.




Here are a couple of rather more simplified, hand-blown glass emulations (the wine "glass" on the right you can even purchase here) -



(images credit: Clifford Stoll and Grand-Illusions)

Check out more "Impossible objects" on this cool page.

------------

Working Replica of Noah's Ark

Yes, it's the amazing Biblical Noah's Ark, lovingly replicated in Schagen, Netherlands. Built by Johan Huibers as a testament to his faith in the literal truth of the Bible, this ark is 150 cubits long, 30 cubits high and 20 cubits wide.



(image credit: Paul the Dane)

"Life-size models of giraffes, elephants, lions, crocodiles, zebras, bison and other animals greet visitors as they arrive in the main hold. Huibers did the work mostly with his own hands, using modern tools and with occasional help from his son Roy. Construction began in May 2005. Visitors on the first day were stunned how big it really is. There is enough space near the keel for a 50-seat film theater." See more images here.

------------

Post it Note Daydream
- via

Spend too much time in a cubicle, and you might start creating these trippy abstracts:



(image credit: David Gunter)

------------

Ekranoplan + Shuttle

Cross-pollinate a Shuttle program with Russian obsession with ekranoplans (see proof of this obsession here) - and what would you get? You'll get freaking awesome (and largely not very practical) technological wonder, that's what - a thing of beauty to any geek and concept artist, and another reason to re-evaluate current options of getting into space.




These concepts were created in hopes to use the Earth's oceans for space launches: keep in mind that launching close to equator allows for 1.7 - 2 times heavier payload. The Sea-Launch project is already in full swing (facilitating vertical launches), however for the Shuttle-like horizontal launches and landings, Russian engineers propose to use a fleet of heavy ekranoplans... We have some more technical info, write to us if interested.



(image by G. F. Petrov, click to enlarge)

------------

Mixed fresh links for today:

Alphabet Trucks - [very cool]
Snail Car! - [very strange auto]
Boeing 747 Hotel: inside and out, also drb post - [airplanes]
Book of the Future from 1974 - [futurism; lots of pics]
The Worst and Most Obnoxious Dictators (outside of Stalin) - [history]
Sea Forts Awesome Conversion - [architecture]
Gremlins invade other films - [crazy video]
Imperial Stormpacas - [fun video]
Gnarly, Huge Ironman Suit - [wow video]
Online Flea Market - [sponsored]

------------

Surreal Paintings by Mihai Criste

Mihai Criste, Romania, has some very strange art ideas, a good update for our illusions and surreal art articles.




------------

Politics can be stressful... here are the ways to unwind:



(image credit: www.worth1000)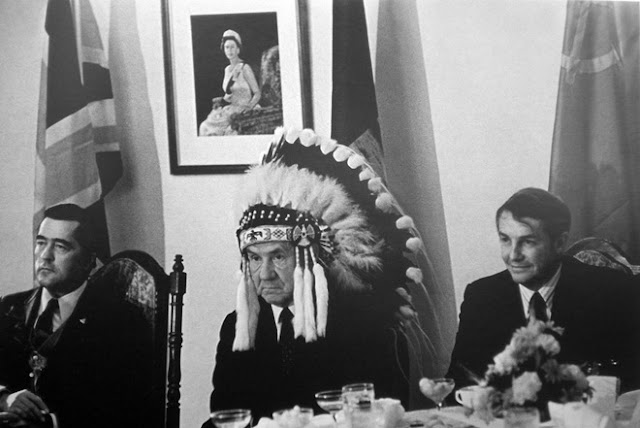 (this one is a Photoshop job, too? I hope so)

------------

The Best Pulp Art in the Universe

Back in 2007 this site opened a thread, inviting readers to submit their favorite (mostly SF) pulp cover art - and now this thread became nicely populated with gorgeous examples - like these:



(right image: modern art by Bradley W. Schenck)




------------

Love is all around

Some romantic waterfalls come with built-in stepping stones:




This tomato could be Photoshop, of course, but you can easily make your own - your date will be either impressed or grossed out by your playing with the food.




------------

Cool graffiti art from Russia

Get strong... working out in this gym. But don't kick the walls for goodness sake.
(art by Vitaly Rusakov)




------------

Mystery Photo

Would like to know where this is...



(original unknown)

------------

Don't stare at it too long

Mesmerizing animated gif, found here. And another one.



(image credit: cyberchaos)

READ THE PREVIOUS ISSUE

Permanent Link...
...+StumbleUpon
...+Facebook

RECENT ARTICLES:
"Dark Roasted Blend" - All Kinds of Weird and Wonderful Things, Discovered Daily!"
DRB is a top-ranked and respected source for the best in art, travel and fascinating technology, with a highly visual presentation. Our in-depth articles in many categories make DRB a highly visual online magazine, bringing you quality entertainment every time you open your "feed" reader or visit our site -
About DRB
Connect with us and become part of
DRB on Facebook
,
Twitter
,
Pinterest
,
Google Plus
; make sure to subscribe to our
updates
.
Our mobile site:
http://mobile.darkroastedblend.com
. You can also read us on iPad, as part of the
Flipboard
popular free app.
YOUR COMMENTS:
:
READ OTHER RECENT ARTICLES:



Enchanting Waterfall Island

Like the Nagrand region in World of Warcraft


DRB Feel-Good
DRB Feel-Good Issue #16

Loads of cool and rare imagery



Auto Oops! Bizarre Car Accidents, Part 7

New batch of maddeningly mysterious wrecks



Mind-Blowing Optical Illusions, Part 6

"The soul has illusions as the bird has wings: it is supported by them"



Exceptional British 1950s Scifi Artwork

Quintessential Space Pulp Art by Ron Turner and others



Extreme Parenting & Wild, Wild Kids! Part 2

The Joys and Perils of Having Interesting Kids



Creation and Destruction of Sand Mandalas

Profound Art Ritual Reflecting the Sanctity of Our Lives



Funny Sports Update

Underwater Ice Hockey, Extreme Stunts, etc.(Pics)



The New Motor, or the Steam-Powered Messiah

The strange, true tale (plus some wicked cyberpunk art)



Machines Alive! The Whimsical Art of Boris Artzybasheff

Is it a dream, or a nightmare?



Automated Musical Instruments

Music Robots: No Performer Necessary



American Supersonic Airliners:
Race for a Dream

Supersonic Marvels, Largely Forgotten Today



Pulp Pleasures: Eando Binder

"Where Eternity Ends" and other rare gems



Epic Fantasy: the Start of the Journey

Part 2 of our "Best Classic Fantasy" series



Strange Shadows: Best Classic Fantasy

Fantasy "Glitches in the Matrix", Epic Lands, and more!
CATEGORIES
:
airplanes
|
animals
|
architecture
|
art
|
auto
|
boats
|
books
|
cool ads
|
funny pics
|
famous
|
futurism
|
food
gadgets
|
health
|
history
|
humour
|
japan
|
internet
|
link latte
|
military
|
music
|
nature
|
photo
|
russia
|
steampunk
sci-fi & fantasy
|
signs
|
space
|
sports
|
technology
|
trains
|
travel
|
vintage
|
weird