Link
Scroll down for today's pictures & links.

Love. Song. Italy...

Gianni Morandi sings from the heart (about love that hopes all and endures all)... from the movie "Chimera" (1968, composed by GianFranco Reverberi) -



url

If you liked this, then here is even more romantic episode from another movie, where Gianni sings "In Ginocchio Da Te " (composed by the maestro Ennio Morricone in 1964) - Click Here

Today's pictures & links:
Click to enlarge images.

Fantastic Step-Well Structures in India

Stepwell consists of a myriad of narrow steps (3500 in this case) that you have to descend into order to reach water:




This one is called Chand Baori - located in a village near Jaipur in India. Build in the 9th century, it's 100 feet deep. You have to be really motivated to get water out of there.

------------

No Comment



(image credit: Dr_Odio)

------------

Spaceport ot the Future

Good addition to our futuristic graphics series



(image credit: Plan 59)

------------

Greatest Urban Art

Düsseldorf, Germany: something's climbing the walls -




The above intrepid climbers (called "Flossis" by the artist Rosalie) are made from resin, and are actually quite popular - you can even order some from online catalog!

This we still need to identify and find out where it takes place:

UPDATE: These are "The Cubes of Memory", created by Agustin Ibarrola and located in Llanes, Asturias province of Spain:
(thank you, David)



(photo by Miguel A. de Arriba)

------------

Mixed fresh links for today:

The rise and fall of the American shopping mall - [fascinating]
Fast Food in Bejing, in pictures - [can be gross]
The Fiercest Russian Military Vehicles - [cool list]
Blanket-covered gas station - [urban art]
Rat Fink Monsters - [flickr set]
Entertaining talk on how to buy a new car - [fun video]
Meet New Lara Croft - [cool video]
Nothing can disturb this pedestrian - [wow video]
A very long snake (watch carefully) - [fun video]

------------

When General Motors Was Dreaming

Glamorous vintage concept cars slideshow over at New York Times online. A real visual treat.




Nothing like Pininfarina Studio concepts from the 60s, though - read our article about "Beautiful Alfa Romeos" here:



(image credit: Carstyling.ru)

------------

Most Bizarre Head Devices You Ever Going to See

Even if you're not likely to wear them, we still fear for the sanity of those who did:



(images credit: dr_odio)

------------

You are going to get a LOT of photos from Olympics

Pretty good picture page from Stern magazine:



(image credit: Stern.de)

Don't miss our "funny photographers" compilations "Anything for the Perfect Shot" and its follow-up!

------------

Pulp Art Action

Something awesome is happening here - it's for you to decipher the action:



(art by Norm Eastman for "Cycle Bastards")

Must be from some B-Movie -



(image credit: Dr_Odio)

------------

Enthusiasm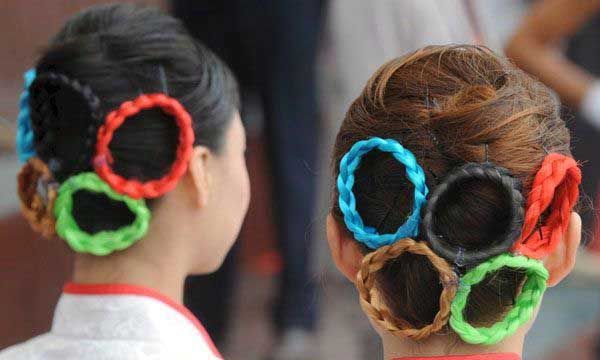 ------------

"Don't swim with the fish you don't know!"

Yes, that's what this sign says -




------------

Something tells me she's going to get help pretty quick:



(photo of the actress Nathalie Wood)

READ THE PREVIOUS ISSUE

Permanent Link...
...+StumbleUpon
...+Facebook

Dark Roasted Blend's Photography Gear Picks:
RECENT ARTICLES:
"Dark Roasted Blend" - All Kinds of Weird and Wonderful Things, Discovered Daily!"
DRB is a top-ranked and respected source for the best in art, travel and fascinating technology, with a highly visual presentation. Our in-depth articles in many categories make DRB a highly visual online magazine, bringing you quality entertainment every time you open your "feed" reader or visit our site -
About DRB
Connect with us and become part of
DRB on Facebook
,
Twitter
,
Pinterest
,
Google Plus
; make sure to subscribe to our
updates
.
Our mobile site:
http://mobile.darkroastedblend.com
. You can also read us on iPad, as part of the
Flipboard
popular free app.
YOUR COMMENTS:
:
READ OTHER RECENT ARTICLES:



Mind-Blowing Optical Illusions, Part 6

"The soul has illusions as the bird has wings: it is supported by them"



Exceptional British 1950s Scifi Artwork

Quintessential Space Pulp Art by Ron Turner and others



Extreme Parenting & Wild, Wild Kids! Part 2

The Joys and Perils of Having Interesting Kids



Creation and Destruction of Sand Mandalas

Profound Art Ritual Reflecting the Sanctity of Our Lives



Funny Sports Update

Underwater Ice Hockey, Extreme Stunts, etc.(Pics)



The New Motor, or the Steam-Powered Messiah

The strange, true tale (plus some wicked cyberpunk art)



Machines Alive! The Whimsical Art of Boris Artzybasheff

Is it a dream, or a nightmare?



Automated Musical Instruments

Music Robots: No Performer Necessary



American Supersonic Airliners:
Race for a Dream

Supersonic Marvels, Largely Forgotten Today



Pulp Pleasures: Eando Binder

"Where Eternity Ends" and other rare gems



Epic Fantasy: the Start of the Journey

Part 2 of our "Best Classic Fantasy" series



Strange Shadows: Best Classic Fantasy

Fantasy "Glitches in the Matrix", Epic Lands, and more!
CATEGORIES
:
airplanes
|
animals
|
architecture
|
art
|
auto
|
boats
|
books
|
cool ads
|
funny pics
|
famous
|
futurism
|
food
gadgets
|
health
|
history
|
humour
|
japan
|
internet
|
link latte
|
military
|
music
|
nature
|
photo
|
russia
|
steampunk
sci-fi & fantasy
|
signs
|
space
|
sports
|
technology
|
trains
|
travel
|
vintage
|
weird