"QUANTUM SHOT" #456
link

Scratching of head required...

...and even then, it's no guarantee you'll figure out the real meaning behind these masterpieces of ambiguity. At least this signage provides much needed entertainment and comic relief on our all-too-stressful urban roads.

Let's just hope that when it comes to something really important - like instructions for handling nuclear waste and warnings to avoid the giant killer bee nests, they would not screw up the message.



(image credit: Uhull)



(image credit: Metro.co.uk)

Where is that frigging lane? -




Zebra to nowhere:




Another great zebra:



Seek divine guidance:
Seriously, the sign underneath says: "Commit thy way unto the LORD; trust also in him..."(Psalm 37:5)




A place in Ohio:



(sent in by Johnny Ringo)




Crossing Gamble: 14 "lanterns" in the Central Business District in Melbourne, Australia.
- via



(image credit: HobbiesPlus)

This is how you should draw the pedestrian. Not the other way. Got it? -



(image credit: artlebedev)

Warning signs to die for:



(Sent by Arthur Schneider - seen at the blue waterfalls in the state of Chiapas, Mexico)

Clear & concise message:




Not clear... not concise... maybe not even a message:




Must be fun -



More info on this device here)

Not fun -



(image credit: Mark Knowles)

Wow -
(hitch a ride)





Grass-roots Sign Embellishments

Local gamers seem to have good sense of humor:



(image credit: Photobasement)



See also the similar one here



(original unknown)


The Uglier, the Better

Why make it ugly? To make you look, of course! The longer you stare at it trying to ponder the impossibilities of artist's taste and upbringing, the more susceptible you'll be to its message.

Try to avoid examining this "fantasy" painting for Russian swimmers:




"Guess who protects this park at night" -



(images credit: artlebedev)

This guy decided to advertise his VOICE. By putting a small ad close to his balcony: "Free! Singing of songs by phone. My own compositions."




Perhaps the neighbors complained that he was singing it on the balcony, so now he's reduced to singing them by phone. Poor soul -

"Sausage Store" -




New take on Pinocchio in children's magazine:




Can you tell what's shown on that logo? -




It's a cachalot, a sperm whale. The company's name rocks, too - "The Center for Materialization of Thought" (sounds almost like something from Douglas Adams books)

Now, this would give anybody the creeps -

Seen in a Russian clinic, the saying above the door goes: "Best cure against any illness - pure air, pure water and the axe"
Yes, the AXE (with which to split wood). Figure this one out.



(images credit: artlebedev)

Very effective sign at the cemetery:
"Do not trample on the corpses. For God's sake! Please..."




"FREE! Little pieces of paper to tear off" -




Seen in Rothenburg ob der Tauber, Germany -
(aimed at American tourists?) -



(sent in by Dennis De Daap)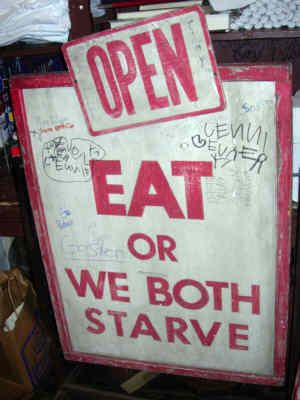 Toilet (signage) Humor

Somewhere in Turkey:



(image credit: up218r)




Men / Ladies - Fridge??





Befuddled, exasperated, confused - keep the customer entertained

These are labels and price tags. At least they are supposed to be helpful pieces of text... as it is, they are awesome pieces of silliness (which often has me guessing if these label makers first visit reddit, digg etc, and then create such hilarity on purpose)



(image credit: Mark Knowles)

Some weird (great) Japanese packaging with mysterious creatures:



(image credit: adme)

"To find out, insert and play" -
At least, this is creative - and no doubt causing multitude of males to pop it into their CD player:




Robot Milk -




Great navigational aid for Tokyo subway: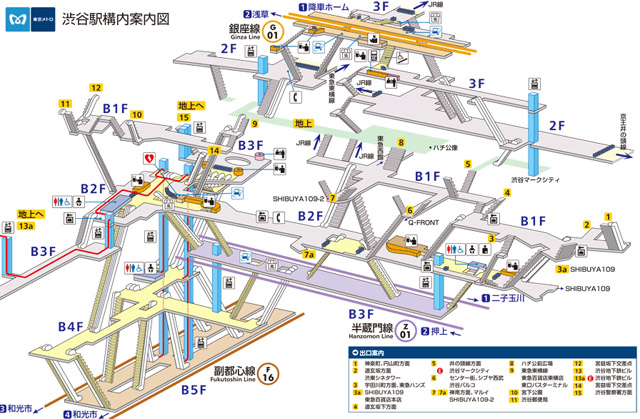 Teleportation is even better! -




A deal is a deal -





Unorthodox thinking makes for great signage

Good creative stuff:



(image credit: TheGreatArchitect)

Great attraction for geeks (not really a sign yet, only an idea):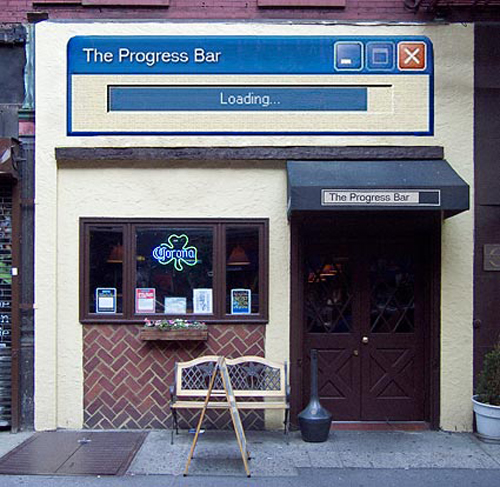 (image credit: IronicSans)



(image credit: Jez)

Something for your office:




Variations on a theme:



(original unknown)


Traditionally, we finish with some Engrish:

Cow something...



(image credit: photobasement)



(found on this page. See more there)



(submitted by Samantha Gordano, seen in Kawaguchi-ko, Japan)



(sent in by Alastair Budge and Racetraitor)



(image credit: Mark Knowles)



(sent in by Jon Dunbar)

Good luck to keep them all! -



(original unknown)

For uncredited photos please let us know who the original photographers are, so that we could include this info. Wherever credits are known, photos are published by permission of original photographers

READ THE PREVIOUS PART HERE

Also read other parts in "Weird Signs" series!

Permanent Link...
...+StumbleUpon
...+Facebook

Category: Signs,Weird
RECENT ARTICLES:
"Dark Roasted Blend" - All Kinds of Weird and Wonderful Things, Discovered Daily!"
DRB is a top-ranked and respected source for the best in art, travel and fascinating technology, with a highly visual presentation. Our in-depth articles in many categories make DRB a highly visual online magazine, bringing you quality entertainment every time you open your "feed" reader or visit our site -
About DRB
Connect with us and become part of
DRB on Facebook
,
Twitter
,
Pinterest
,
Google Plus
; make sure to subscribe to our
updates
.
Our mobile site:
http://mobile.darkroastedblend.com
. You can also read us on iPad, as part of the
Flipboard
popular free app.
YOUR COMMENTS:
:
READ OTHER RECENT ARTICLES:



Creation and Destruction of Sand Mandalas

Profound Art Ritual Reflecting the Sanctity of Our Lives



Funny Sports Update

Underwater Ice Hockey, Extreme Stunts, etc.(Pics)



The New Motor, or the Steam-Powered Messiah

The strange, true tale (plus some wicked cyberpunk art)



Machines Alive! The Whimsical Art of Boris Artzybasheff

Is it a dream, or a nightmare?



Automated Musical Instruments

Music Robots: No Performer Necessary



American Supersonic Airliners:
Race for a Dream

Supersonic Marvels, Largely Forgotten Today



Pulp Pleasures: Eando Binder

"Where Eternity Ends" and other rare gems



Epic Fantasy: the Start of the Journey

Part 2 of our "Best Classic Fantasy" series



Strange Shadows: Best Classic Fantasy

Fantasy "Glitches in the Matrix", Epic Lands, and more!


DRB Feel-Good
Happy Holidays from DRB!

2014 Feel-Good Issue, Part 2


DRB Feel-Good
Christmas Feel-Good Special

Happy Holidays and Great New 2014 Year from DRB!



Epic Space Fiction by Alastair Reynolds

"Nostalgia for Infinity", indeed



Cinerama: "The Next Big Thing That Was"

Curved screens, gigantic projectors & "out-of-this-world" picture


DRB Series
Magnificent Fractals (DRB Series)

Probably the Most Spectacular Collection of Fractals on the Web



Fractals For Food

If You Eat This, Will It Make You Better At Math?



Three-Dimensional Mechanical Fractals

Don't stare at them for too long, or your brain will capsize!



Pre-Fractal Art

Stunning Examples of Fractal Art in History



A Codebreaker's Dream: The Bombe!

"The Bombe" vs. "The Enigma" code battle



Extremely Weird Bus Stops & Shelters

Wildly bizarre bus stop "creations"



Incredible Balancing Acts & Tightrope Walking

Up on the Roof: Not for the Faint of Heart



The Creepiest Mannequins

Serious Halloween Scares and Frights



Wildly Funny Frogs

Frogs in their "moments of weakness"



World's Strangest Vehicles, Part 5

The Truly Bizarre Car Zoo!



Deadliest Creatures (that are Easiest to Miss)

Real terror lurks in quiet darkness



"Music For... What?" Weird Album Covers

Music for Vacuuming, and much much more!



World's Strangest Vehicles, Part 4

Sheer Auto Adrenaline!
CATEGORIES
:
airplanes
|
animals
|
architecture
|
art
|
auto
|
boats
|
books
|
cool ads
|
funny pics
|
famous
|
futurism
|
food
gadgets
|
health
|
history
|
humour
|
japan
|
internet
|
link latte
|
military
|
music
|
nature
|
photo
|
russia
|
steampunk
sci-fi & fantasy
|
signs
|
space
|
sports
|
technology
|
trains
|
travel
|
vintage
|
weird