Link
Scroll down for today's pictures & links.

Flying Money

Man throws thousands of pounds into the air at a pedestrian crossing... What would be your reaction if you ended up near it?



url

People in Aberystwyth were quite shocked when a man showered about £20,000 into the air at a pedestrian crossing, after shouting: "Who wants free money?"
"It caused bedlam - people were on their hands and knees eagerly picking the money up."

The man later said of his motive: "I just wanted to spread a little sunshine around, and to give people a little happiness."

Today's pictures & links:
Click to enlarge images.

Fractal Tables

Furniture design taken to the next (literally impossible to manufacture) level. This is obviously a simplified prototype, conceived by Platform Wertel Oberfell together with Matthias Bär.



(image credit: platform-net)

Another cool piece of furniture:
Gear-crunching "The Executive Desk" (more info and a video here) -




This clockwork epitome of office life was designed by Dale Mathis - see his gallery - who is also responsible for these gorgeous clocks:




------------

The Latest in Light Painting

Great addition to our "Painting by Light" article, these are works of Cenci Goepel and Jens Warnecke, Lightmark:




The gallery is here, and it is out-of-this-world.

------------

Phonofone: Retro Speaker for iPod that uses no power!
- via

Made from ceramic and using only passive amplification, it boosts the audio output of standard earphones to up to 55 decibels - being a cool vintage sculpture in the meantime. Designed by Tristan Zimmermann. order it here.




------------

Cool Shot of the Day
(in cooperation with National Geographic magazine)

500 years old. New Species.

"An Uneasy Eden" is a great underwater photography gallery by Brian Skerry. See it here



(image credit: National Geographic)

Photo by Brian Skerry -
The divers who found it said that from a distance it looked like a flying saucer. On closer examination, ecologist Enric Sala sees a stupendous lobe coral that may be 500 years old. According to reef expert Jim Maragos, the species is likely new to science.

------------

Mixed fresh links for today:

The City of Ship Breakers - [fascinating]
Amazing Ancient Cities of Color - [architecture]
Strange and Intriguing Shipwrecks - [weird]
New radical way to hop on a train - [urban tech]
Strangest Home Remedies & Treatments - [health]
Ultimate Geek Crop Circle, info - [weird]
New Office Comedy Series (all episodes online) - [fun video]
More Office Rampage - [fun video, nsfw language]
Dragon Skin: New ultra-effective armor - [cool video]

------------

Map of Tokyo Metro' Shibuya Station

A multi-dimensional puzzle: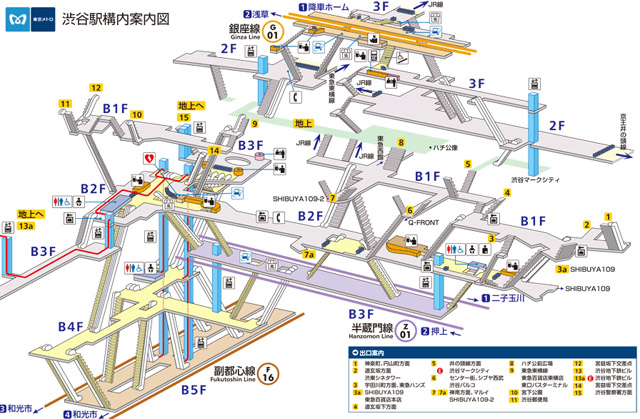 (image credit: tokyometro.jp)

------------

A new word in working out: Submerged Treadmill
- via

Looking mighty strange - but maybe strange enough to prompt some interest:
Hydro Physio submerged treadmill.




------------

Spectacular Depths

Mike Roberts takes awesome pictures of underwater life. In cooperation with Photo.net Editor's Picks, here are some samples -



(images credit: Mike Roberts)

Check out his full gallery here. Absolutely fantastic.

------------

Mortal Coil

A bar in Ukraine - in shape of a coffin. Must be some very subtle commentary hidden in it, somewhere.




------------



- via

READ THE PREVIOUS ISSUE

Permanent Link...
...+StumbleUpon
...+Facebook

Dark Roasted Blend's Photography Gear Picks:
RECENT ARTICLES:
"Dark Roasted Blend" - All Kinds of Weird and Wonderful Things, Discovered Daily!"
DRB is a top-ranked and respected source for the best in art, travel and fascinating technology, with a highly visual presentation. Our in-depth articles in many categories make DRB a highly visual online magazine, bringing you quality entertainment every time you open your "feed" reader or visit our site -
About DRB
Connect with us and become part of
DRB on Facebook
,
Twitter
,
Pinterest
,
Google Plus
; make sure to subscribe to our
updates
.
Our mobile site:
http://mobile.darkroastedblend.com
. You can also read us on iPad, as part of the
Flipboard
popular free app.
YOUR COMMENTS:
:
READ OTHER RECENT ARTICLES:



Creation and Destruction of Sand Mandalas

Profound Art Ritual Reflecting the Sanctity of Our Lives



Funny Sports Update

Underwater Ice Hockey, Extreme Stunts, etc.(Pics)



The New Motor, or the Steam-Powered Messiah

The strange, true tale (plus some wicked cyberpunk art)



Machines Alive! The Whimsical Art of Boris Artzybasheff

Is it a dream, or a nightmare?



Automated Musical Instruments

Music Robots: No Performer Necessary



American Supersonic Airliners:
Race for a Dream

Supersonic Marvels, Largely Forgotten Today



Pulp Pleasures: Eando Binder

"Where Eternity Ends" and other rare gems



Epic Fantasy: the Start of the Journey

Part 2 of our "Best Classic Fantasy" series



Strange Shadows: Best Classic Fantasy

Fantasy "Glitches in the Matrix", Epic Lands, and more!


DRB Feel-Good
Happy Holidays from DRB!

2014 Feel-Good Issue, Part 2


DRB Feel-Good
Christmas Feel-Good Special

Happy Holidays and Great New 2014 Year from DRB!



Epic Space Fiction by Alastair Reynolds

"Nostalgia for Infinity", indeed



Cinerama: "The Next Big Thing That Was"

Curved screens, gigantic projectors & "out-of-this-world" picture


DRB Series
Magnificent Fractals (DRB Series)

Probably the Most Spectacular Collection of Fractals on the Web



Fractals For Food

If You Eat This, Will It Make You Better At Math?



Three-Dimensional Mechanical Fractals

Don't stare at them for too long, or your brain will capsize!



Pre-Fractal Art

Stunning Examples of Fractal Art in History



A Codebreaker's Dream: The Bombe!

"The Bombe" vs. "The Enigma" code battle



Extremely Weird Bus Stops & Shelters

Wildly bizarre bus stop "creations"



Incredible Balancing Acts & Tightrope Walking

Up on the Roof: Not for the Faint of Heart



The Creepiest Mannequins

Serious Halloween Scares and Frights



Wildly Funny Frogs

Frogs in their "moments of weakness"



World's Strangest Vehicles, Part 5

The Truly Bizarre Car Zoo!



Deadliest Creatures (that are Easiest to Miss)

Real terror lurks in quiet darkness



"Music For... What?" Weird Album Covers

Music for Vacuuming, and much much more!



World's Strangest Vehicles, Part 4

Sheer Auto Adrenaline!
CATEGORIES
:
airplanes
|
animals
|
architecture
|
art
|
auto
|
boats
|
books
|
cool ads
|
funny pics
|
famous
|
futurism
|
food
gadgets
|
health
|
history
|
humour
|
japan
|
internet
|
link latte
|
military
|
music
|
nature
|
photo
|
russia
|
steampunk
sci-fi & fantasy
|
signs
|
space
|
sports
|
technology
|
trains
|
travel
|
vintage
|
weird