Link
Scroll down for today's pictures & links.

Mind-boggling Scale of ATLAS Detector

This simply mesmerizing video shows in detail the inner structure and construction of CERN Large Hadron Collider's ATLAS Detector. (See images here) - via



url

Today's pictures & links:
Click to enlarge images.

Contemporary Curvy Villas

We already highlighted one exciting "Elegant Skyscraper" project by A-Cero (Joaquin Torres Architects) firm in Madrid, Spain. Today, feast your eyes on the new project for the Dominican Republic - a luxury residential estate on the Cumayasa river mouth. Check out the beautiful, enticing shapes:




"The main idea is to create a settlement of high environmental quality and low density, which incorporates native vegetation. The landscape design follows a contemporary style that embraces the houses, scattered on a stair pattern, softening the impact of their presence and creating a dynamic appearance to the whole."

------------

E.T. is Found!




Together with a fire-breathing cloud rabbit:




------------

Brrr!

The road is cold and narrow: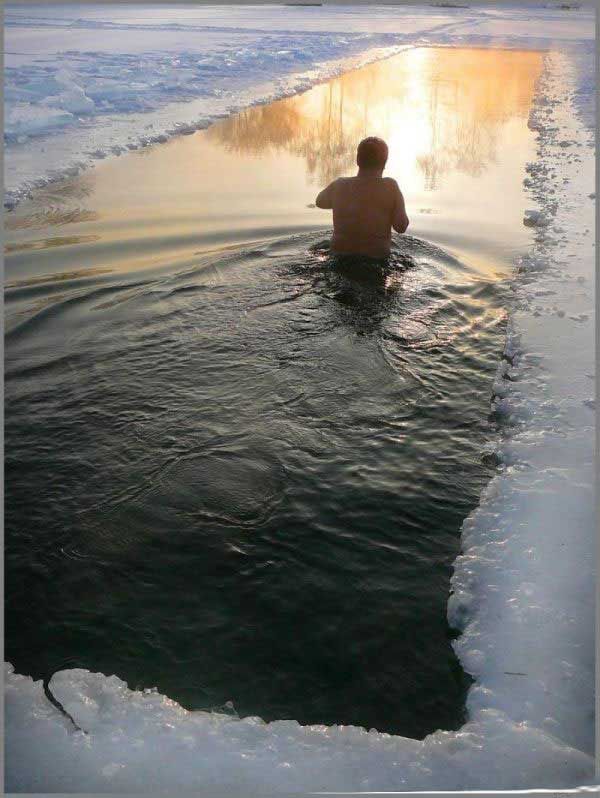 ------------

Cool Shot of the Day
(in cooperation with National Geographic magazine)




Photo by Bustamante Rosas - The colonial city of Guanajuato, Mexico.




Photo by Richard Weiss - sun illuminates the ice that accumulated on everything hit by the sprinkler's stream.

Also check out very addictive jigsaw puzzles!

------------

Mixed fresh links for today:

Did Earth once had multiple Moons?, more news - [space]
Hi-def Panoramas of San Francisco 1 - [beautiful]
Why Japan did not create the iPod? - [interesting]
Abandoned Tunnels on Pennsylvania Turnpike - [abandoned]
Newly Established: the Shirley Jackson Award - [dark fantasy]
Photos from Communist North Korea - [travel]
Probability: 0.0000000001% - [wow video ads]
Bears Destroy Car - [wow video]
Another Borat-like hilarity - [video episodes, could be nsfw]

------------

Skies torn asunder



(original unknown)

------------

What do you think it says?




No, it's not some Slavic language; look closer -




------------

Vibrant Photography

By Sloan Timson:




------------

Yet another strange picture of Pope Benedict XVI:




------------

Doomed

This fly is going to be digested by the Venus Flytrap:




------------

Up there

This is Johan Lorbeers's urban art. His site.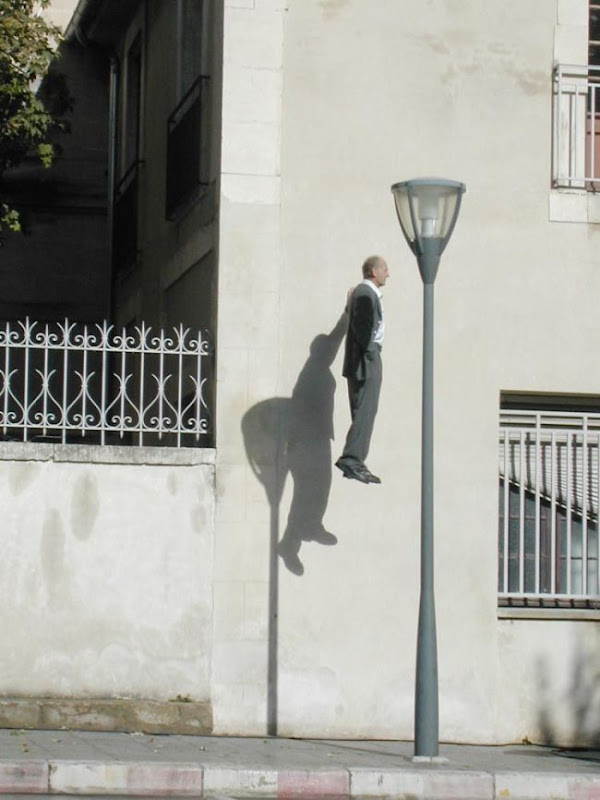 ------------

Somewhat startling: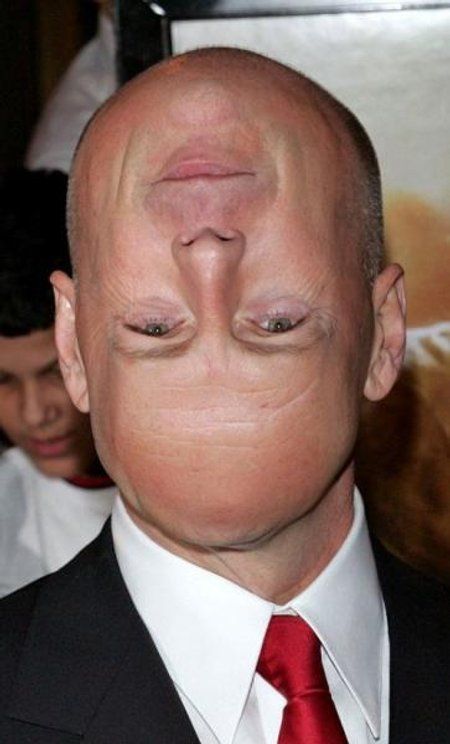 Oops! -




Permanent Link...
...+StumbleUpon
...+Facebook

Dark Roasted Blend's Photography Gear Picks:
RECENT ARTICLES:
"Dark Roasted Blend" - All Kinds of Weird and Wonderful Things, Discovered Daily!"
DRB is a top-ranked and respected source for the best in art, travel and fascinating technology, with a highly visual presentation. Our in-depth articles in many categories make DRB a highly visual online magazine, bringing you quality entertainment every time you open your "feed" reader or visit our site -
About DRB
Connect with us and become part of
DRB on Facebook
,
Twitter
,
Pinterest
,
Google Plus
; make sure to subscribe to our
updates
.
Our mobile site:
http://mobile.darkroastedblend.com
. You can also read us on iPad, as part of the
Flipboard
popular free app.
YOUR COMMENTS:
:
READ OTHER RECENT ARTICLES:



Mind-Blowing Optical Illusions, Part 6

"The soul has illusions as the bird has wings: it is supported by them"



Exceptional British 1950s Scifi Artwork

Quintessential Space Pulp Art by Ron Turner and others



Extreme Parenting & Wild, Wild Kids! Part 2

The Joys and Perils of Having Interesting Kids



Creation and Destruction of Sand Mandalas

Profound Art Ritual Reflecting the Sanctity of Our Lives



Funny Sports Update

Underwater Ice Hockey, Extreme Stunts, etc.(Pics)



The New Motor, or the Steam-Powered Messiah

The strange, true tale (plus some wicked cyberpunk art)



Machines Alive! The Whimsical Art of Boris Artzybasheff

Is it a dream, or a nightmare?



Automated Musical Instruments

Music Robots: No Performer Necessary



American Supersonic Airliners:
Race for a Dream

Supersonic Marvels, Largely Forgotten Today



Pulp Pleasures: Eando Binder

"Where Eternity Ends" and other rare gems



Epic Fantasy: the Start of the Journey

Part 2 of our "Best Classic Fantasy" series



Strange Shadows: Best Classic Fantasy

Fantasy "Glitches in the Matrix", Epic Lands, and more!
CATEGORIES
:
airplanes
|
animals
|
architecture
|
art
|
auto
|
boats
|
books
|
cool ads
|
funny pics
|
famous
|
futurism
|
food
gadgets
|
health
|
history
|
humour
|
japan
|
internet
|
link latte
|
military
|
music
|
nature
|
photo
|
russia
|
steampunk
sci-fi & fantasy
|
signs
|
space
|
sports
|
technology
|
trains
|
travel
|
vintage
|
weird