"QUANTUM SHOT" #422
link


I am not an anteater. I am your child.

Kids are a handful, a leg-ful, a lap-ful, and more - in fact, they will take all the time and money allowed for them, and then some. In return, you will behold a dimpled happy creature who will "murmel, murmel, murmel" (yes) and adore you in a greater way than a puppy, a cat or even an anteater ever will.

This wonderful little human being has every bit of emotion and feeling as an adult; only they just learning to express themselves - often with unexpected hilarity, as the following image compilation amply proves:

We'll start with happy kids... and go from there -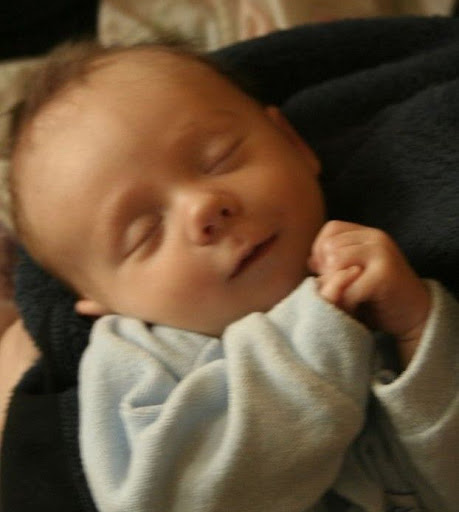 It says somewhere in the Bible that "where two or three are gathered together in my name, there am I in the midst of them". Well, then - does this count?




Start of a true friendship:



(image credit: Mehrdad Azadi, National Geographic)

and a true jealousy:




Having more fun than anyone expected:



(image credit: Mark P. Knowles)




With a little help (from your kid) -


Disgruntled (and more)

(image credit Bru & Ulf)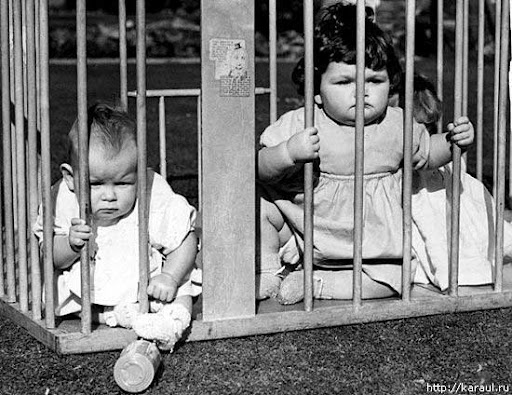 Disenchantment comes, sooner of later -




Visit to the dentist, on the contrary, can be intriguing:


Hyper-active kids... and those who just tag along


Kid's play will know no limits:


Gotta... have... toys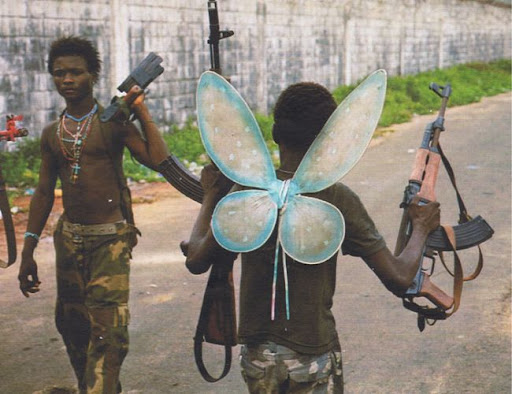 (image credit: Peter Strandberg)

In the absence of jewelry:




In the absence of a bench:




...or a bed:




Yes, kids possess inherent ingenuity and will make the most out of any situation.




But for goodness sake, keep the "monster toys" (most viciously made in the former Soviet Russia) away from them:




Some though might argue that the limited exposure to ugly toy horrors might even do a child good (with proper "parental guidance"). After all, he sees no less frightening stuff outside:




Scary embrace:




Urban sculpture installations sometimes can be downright shocking:
(but will nicely illustrate where the babies come from?)




Grandmothers (and "babushkas") seem to enjoy the playgrounds (when taking a break from watching the kids) -




What is your mother's last name? Are you sure? -




Children can be so adorable, that you might want to have your own little polymer sculptures of them, to have that special moment of cuteness anywhere you go. Order some made by Camille Allen - they are the best:




These could probably make a wonderful set of Tamagotchi, if such an option was available.

This playful kid's doggy bag says: "Insert a finger - wiggle a small tail". Good fun:




Treat them to the Jellyfish Pacifiers. Made in Tokyo, of course. (such an obvious idea, really!)



(image credit: fgautron.com)

Another "nightmarish" toy (probably a pacifier) -




Is it really safe? -




This is deeply, deeply wrong. But you knew that -




North Korean kids go for a walk:





OK, draw a deep breath, here goes "cute photography" again:




And we finish with a beautiful Victorian kids section:




Beautiful eyes:




Some images came from sites and emails which did not credit the original photographers. Please help us to find out this information, so that we could include the credits.

CONTINUE TO NEXT PART! ->

READ THE FIRST PART HERE

See more silly kids here and here

Permanent Link...
...+StumbleUpon
...+Facebook

Category: Funny Pics
Dark Roasted Blend's Photography Gear Picks:
RECENT ARTICLES:
"Dark Roasted Blend" - All Kinds of Weird and Wonderful Things, Discovered Daily!"
DRB is a top-ranked and respected source for the best in art, travel and fascinating technology, with a highly visual presentation. Our in-depth articles in many categories make DRB a highly visual online magazine, bringing you quality entertainment every time you open your "feed" reader or visit our site -
About DRB
Connect with us and become part of
DRB on Facebook
,
Twitter
,
Pinterest
,
Google Plus
; make sure to subscribe to our
updates
.
Our mobile site:
http://mobile.darkroastedblend.com
. You can also read us on iPad, as part of the
Flipboard
popular free app.
YOUR COMMENTS:
:
READ OTHER RECENT ARTICLES:



Creation and Destruction of Sand Mandalas

Profound Art Ritual Reflecting the Sanctity of Our Lives



Funny Sports Update

Underwater Ice Hockey, Extreme Stunts, etc.(Pics)



The New Motor, or the Steam-Powered Messiah

The strange, true tale (plus some wicked cyberpunk art)



Machines Alive! The Whimsical Art of Boris Artzybasheff

Is it a dream, or a nightmare?



Automated Musical Instruments

Music Robots: No Performer Necessary



American Supersonic Airliners:
Race for a Dream

Supersonic Marvels, Largely Forgotten Today



Pulp Pleasures: Eando Binder

"Where Eternity Ends" and other rare gems



Epic Fantasy: the Start of the Journey

Part 2 of our "Best Classic Fantasy" series



Strange Shadows: Best Classic Fantasy

Fantasy "Glitches in the Matrix", Epic Lands, and more!


DRB Feel-Good
Happy Holidays from DRB!

2014 Feel-Good Issue, Part 2


DRB Feel-Good
Christmas Feel-Good Special

Happy Holidays and Great New 2014 Year from DRB!



Epic Space Fiction by Alastair Reynolds

"Nostalgia for Infinity", indeed



Cinerama: "The Next Big Thing That Was"

Curved screens, gigantic projectors & "out-of-this-world" picture


DRB Series
Magnificent Fractals (DRB Series)

Probably the Most Spectacular Collection of Fractals on the Web



Fractals For Food

If You Eat This, Will It Make You Better At Math?



Three-Dimensional Mechanical Fractals

Don't stare at them for too long, or your brain will capsize!



Pre-Fractal Art

Stunning Examples of Fractal Art in History



A Codebreaker's Dream: The Bombe!

"The Bombe" vs. "The Enigma" code battle



Extremely Weird Bus Stops & Shelters

Wildly bizarre bus stop "creations"



Incredible Balancing Acts & Tightrope Walking

Up on the Roof: Not for the Faint of Heart



The Creepiest Mannequins

Serious Halloween Scares and Frights



Wildly Funny Frogs

Frogs in their "moments of weakness"



World's Strangest Vehicles, Part 5

The Truly Bizarre Car Zoo!



Deadliest Creatures (that are Easiest to Miss)

Real terror lurks in quiet darkness



"Music For... What?" Weird Album Covers

Music for Vacuuming, and much much more!



World's Strangest Vehicles, Part 4

Sheer Auto Adrenaline!
CATEGORIES
:
airplanes
|
animals
|
architecture
|
art
|
auto
|
boats
|
books
|
cool ads
|
funny pics
|
famous
|
futurism
|
food
gadgets
|
health
|
history
|
humour
|
japan
|
internet
|
link latte
|
military
|
music
|
nature
|
photo
|
russia
|
steampunk
sci-fi & fantasy
|
signs
|
space
|
sports
|
technology
|
trains
|
travel
|
vintage
|
weird