Link
Scroll down for today's pictures & links.

Subliminal Advertising: how it's done

Watch the video to the end to experience a veritable shock of disbelief:


url

Today's pictures & links:
Click to enlarge images.

This is a real weapon in use today

According to this source, it's a The Personnel Halting and Stimulation Response (PHaSR) - a non-lethal laser weapon which simply dazzles the aggressor: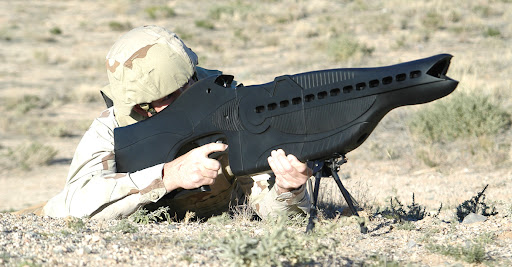 (image credit: Kirtland Air Force Base)

------------

Upside Down Coffee Set

Pretty neat idea from a portfolio of neat ideas of Monique Goossens: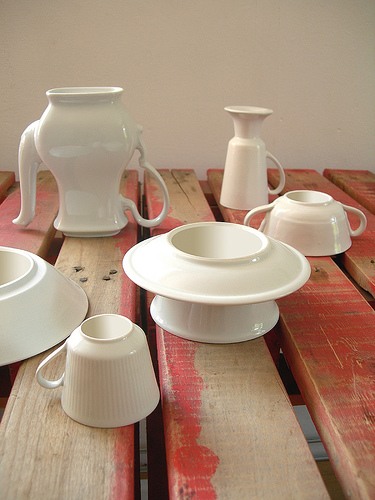 (image credit: Monique Goossens)

------------

Evolution of Coca-Cola bottles

More info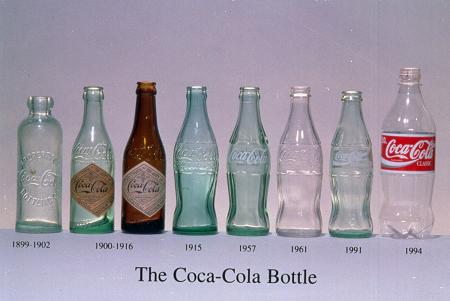 (image credit: wiki)

------------

Micro-Machines

More at Sandia MEMS bug gallery - note the size of gears, compared to the size of a mite!
(Courtesy of Sandia National Laboratories, SUMMiT (tm) Technologies)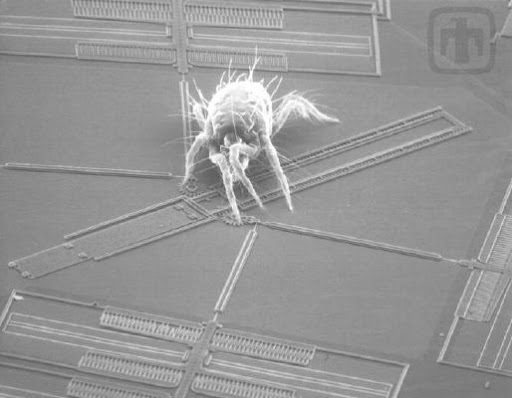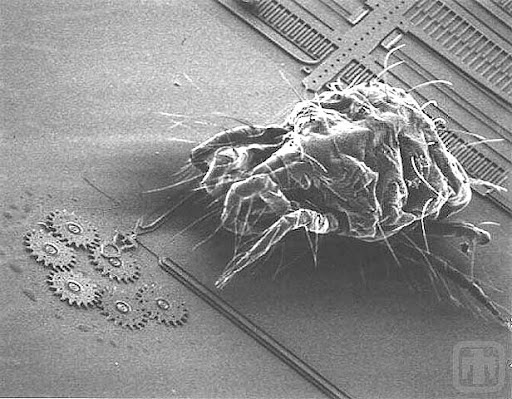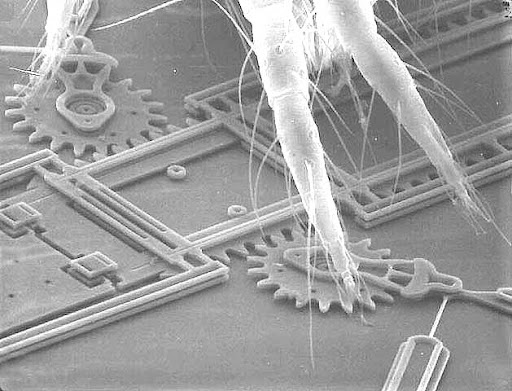 (images credit: Sandia)

------------

Mixed fresh links for today:

Museum: Inside Human Body - [wow pics, click next]
Snow Art in Japan: geeky - [photos]
The weirdest way to stay thin - [vintage]
Web Sites Let Bibliophiles Share Books Virtually - [useful]
The Art of George Rhoads - [steampunk]
What they advertise, and what you eat - [gallery]
Beating Heart Sculpture - [gross video]
Changing Speeds: A Love Story - [hilarious video]
Big Dog: Ultimate Off-Road "Walker" - [robot video]

------------

Fantastic Yosemite Park Color Photography

From the portfolio of Vahé Peroomian:

For about one week each February, Horsetail Falls is illuminated by the very last rays of sunlight: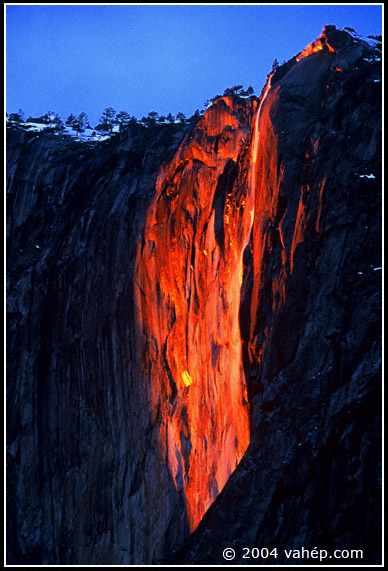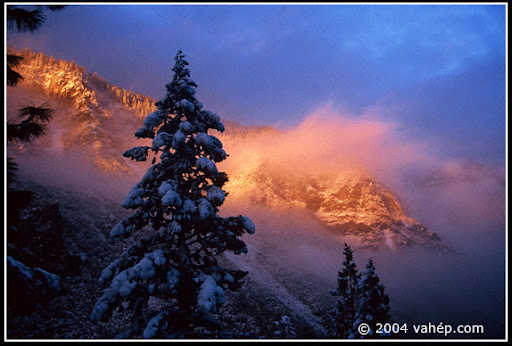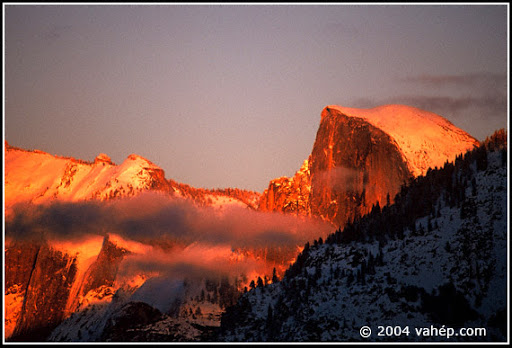 (images credit: Vahé Peroomian)

------------

Patricia Piccinini Art Update

Since our last article, unpredictable Patricia Piccinini has come up with more gorgeous weirdness. Looks like these gamers played a little too long: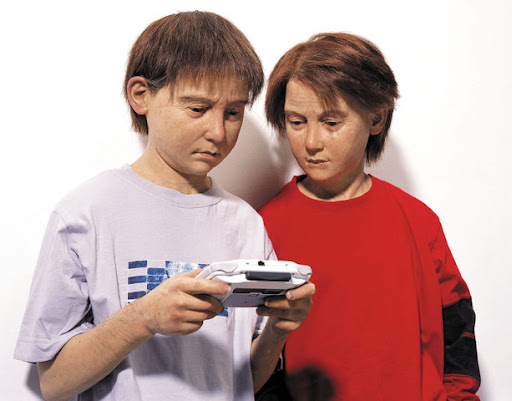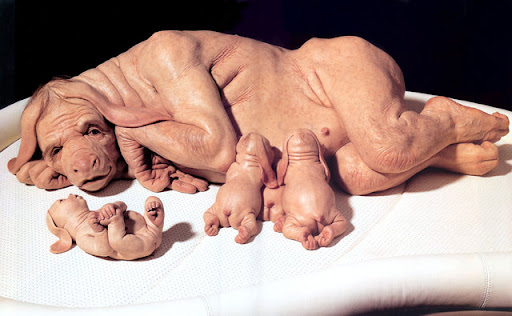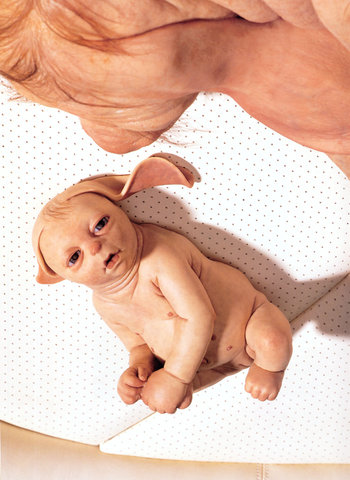 (images credit: Patricia Piccinini)

------------

Sad Clowns

...and homeless, too: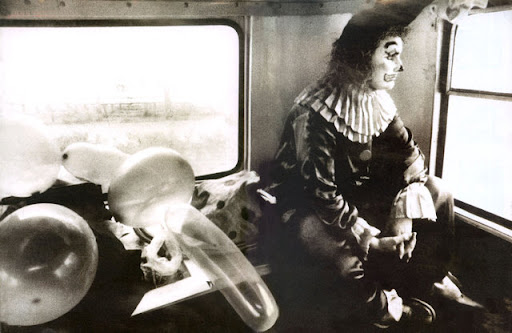 (photo by Yakov Shubin)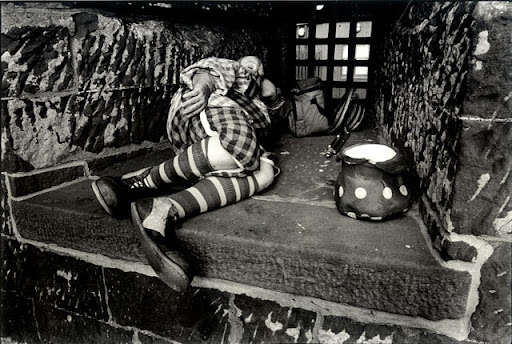 (photo by Victor Ratushny)

------------

CERN 007

Hilarious Photoshop variation on Large Hadron Collider theme: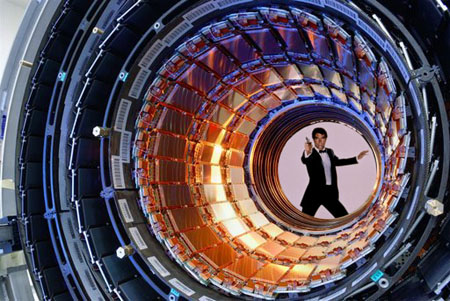 (image credit: BiomDefiler)

------------

"Top Performers" display in Russia

"We are proud of these people" - from some Soviet Brezhnev period (middle 70s) factory - click to enlarge.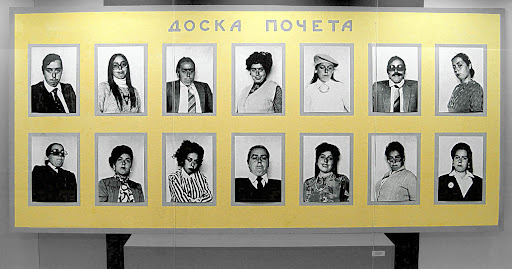 UPDATE All the photos are of the same person! Take a closer look.
(thanks, Marc)

------------

Taking the Jump

These are staged photos (see all on this page) by Kerry Skarbakka: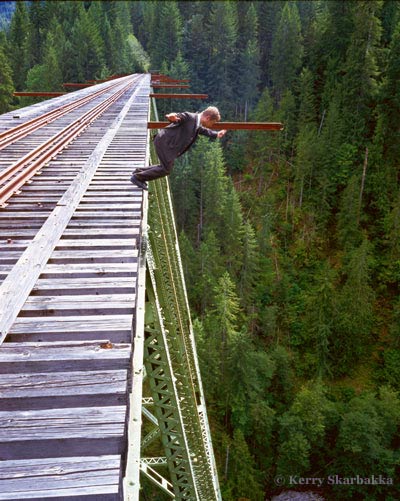 ------------

Finally, a request from one of our readers - if anyone knows any info about it, please email us.
Ian Nigel Staveacre writes:

"Many years ago... I found a photo article in (possibly) National Geographic magazine. It showed a truly magnificent miniature of Buckingham Palace: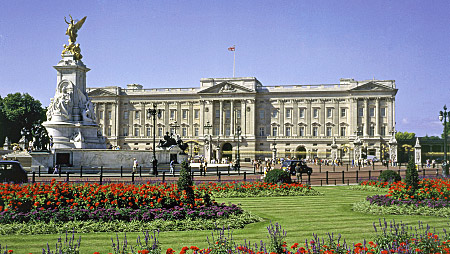 This looked, to the best of my memory, seven feet high, maybe twelve feet long... But it was accurate in every aspect, right down to tiny little wine bottles with real wine, tiny magazines and books, there were real carpets, plush furnishings, fireplaces, with real framed art hanging above them.

All the detailed rooms had electric lighting, the water lines worked, they said... I was most impressed with the five inch-long vintage motorcycle, which they said had a real, working motor. That's about all I can remember... every single item inside and out of the model castle was accurate, and as real as they could make it.

What really surprises me is that I have been able to find out nothing about this thing. I have never seen it in any publication since, which also is very surprising. I have researched through National Geographic archives to no avail. I have even e-mailed government offices in the UK, and places like art museums, etc...they sent their regrets...never heard of it. That leads me to believe I must have seen this thing a long, long time ago. I can't believe it's sitting in some museum storage closet...

UPDATE
Our most excellent readers/researchers seem to agree that the miniature in question is of The Windsor Castle (Queen Mary's Dollhouse) - more info and images are here.
(thank you Spencer and Michelle!)

Permanent Link...
...+StumbleUpon
...+Facebook

Dark Roasted Blend's Photography Gear Picks:
RECENT ARTICLES:
"Dark Roasted Blend" - All Kinds of Weird and Wonderful Things, Discovered Daily!"
DRB is a top-ranked and respected source for the best in art, travel and fascinating technology, with a highly visual presentation. Our in-depth articles in many categories make DRB a highly visual online magazine, bringing you quality entertainment every time you open your "feed" reader or visit our site -
About DRB
Connect with us and become part of
DRB on Facebook
,
Twitter
,
Pinterest
,
Google Plus
; make sure to subscribe to our
updates
.
Our mobile site:
http://mobile.darkroastedblend.com
. You can also read us on iPad, as part of the
Flipboard
popular free app.
YOUR COMMENTS:
:
READ OTHER RECENT ARTICLES:



Creation and Destruction of Sand Mandalas

Profound Art Ritual Reflecting the Sanctity of Our Lives



Funny Sports Update

Underwater Ice Hockey, Extreme Stunts, etc.(Pics)



The New Motor, or the Steam-Powered Messiah

The strange, true tale (plus some wicked cyberpunk art)



Machines Alive! The Whimsical Art of Boris Artzybasheff

Is it a dream, or a nightmare?



Automated Musical Instruments

Music Robots: No Performer Necessary



American Supersonic Airliners:
Race for a Dream

Supersonic Marvels, Largely Forgotten Today



Pulp Pleasures: Eando Binder

"Where Eternity Ends" and other rare gems



Epic Fantasy: the Start of the Journey

Part 2 of our "Best Classic Fantasy" series



Strange Shadows: Best Classic Fantasy

Fantasy "Glitches in the Matrix", Epic Lands, and more!


DRB Feel-Good
Happy Holidays from DRB!

2014 Feel-Good Issue, Part 2


DRB Feel-Good
Christmas Feel-Good Special

Happy Holidays and Great New 2014 Year from DRB!



Epic Space Fiction by Alastair Reynolds

"Nostalgia for Infinity", indeed



Cinerama: "The Next Big Thing That Was"

Curved screens, gigantic projectors & "out-of-this-world" picture


DRB Series
Magnificent Fractals (DRB Series)

Probably the Most Spectacular Collection of Fractals on the Web



Fractals For Food

If You Eat This, Will It Make You Better At Math?



Three-Dimensional Mechanical Fractals

Don't stare at them for too long, or your brain will capsize!



Pre-Fractal Art

Stunning Examples of Fractal Art in History



A Codebreaker's Dream: The Bombe!

"The Bombe" vs. "The Enigma" code battle



Extremely Weird Bus Stops & Shelters

Wildly bizarre bus stop "creations"



Incredible Balancing Acts & Tightrope Walking

Up on the Roof: Not for the Faint of Heart



The Creepiest Mannequins

Serious Halloween Scares and Frights



Wildly Funny Frogs

Frogs in their "moments of weakness"



World's Strangest Vehicles, Part 5

The Truly Bizarre Car Zoo!



Deadliest Creatures (that are Easiest to Miss)

Real terror lurks in quiet darkness



"Music For... What?" Weird Album Covers

Music for Vacuuming, and much much more!



World's Strangest Vehicles, Part 4

Sheer Auto Adrenaline!
CATEGORIES
:
airplanes
|
animals
|
architecture
|
art
|
auto
|
boats
|
books
|
cool ads
|
funny pics
|
famous
|
futurism
|
food
gadgets
|
health
|
history
|
humour
|
japan
|
internet
|
link latte
|
military
|
music
|
nature
|
photo
|
russia
|
steampunk
sci-fi & fantasy
|
signs
|
space
|
sports
|
technology
|
trains
|
travel
|
vintage
|
weird