"QUANTUM SHOT" #383
link


Also see Part 1

"Are you talking to me?"

This kind of intimidating response can be expected from some policemen with high opinion of themselves, which (depending on their mental abilities) may be even followed by "Do I look stupid to you?". In this case it's better not to answer this question truthfully. Fact is, some police personnel is downright funny, and some police methods are bordering on hilarious. Here is an attempt to put together some visual (and factual) proof of this phenomena:

Action!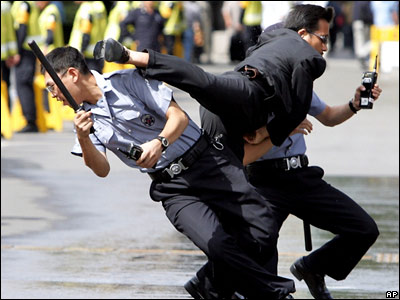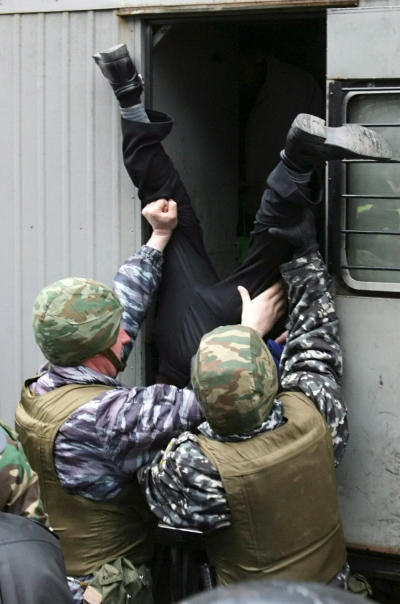 Clowns can protect themselves, if needed: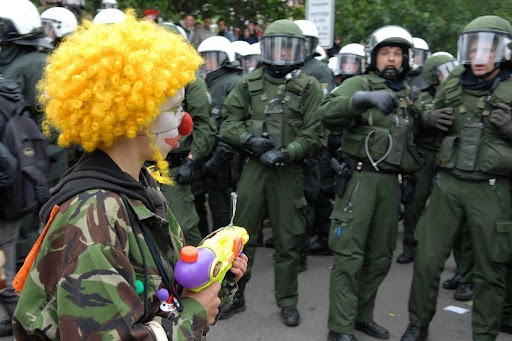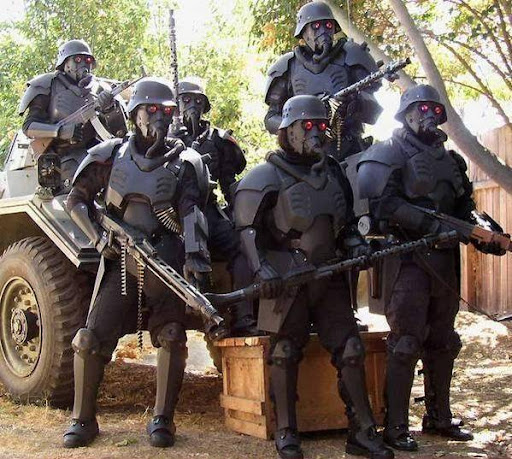 The picture above is scary enough, but it's actually a cosplay (costume play) based on "Jin-Roh" anime...

However, it's not too far away from reality: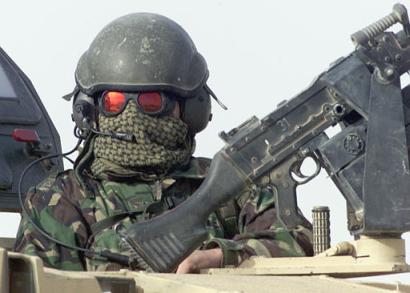 Ukrainian military police training: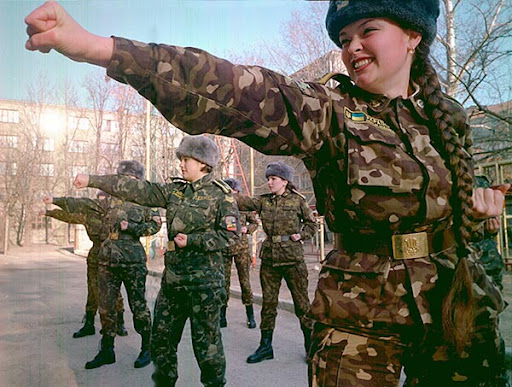 Chinese hardships: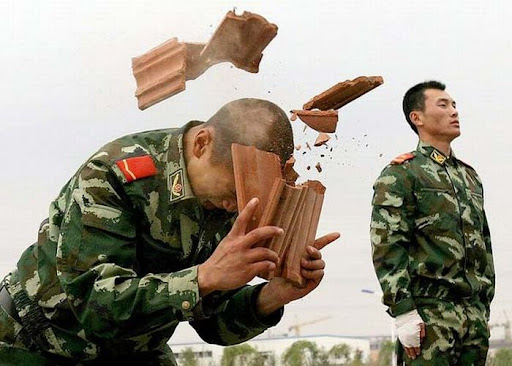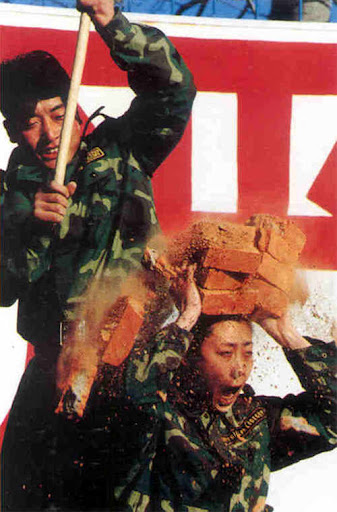 Palestinian police training (Rafah, Gaza):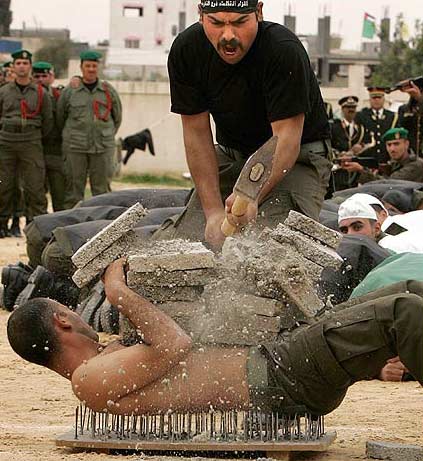 (image credit: Reuters)


Police cars have to be tough

"Here's what 44 rounds of 7.62 from an AK-47 and .38 will do to a brand new
police car." (more info)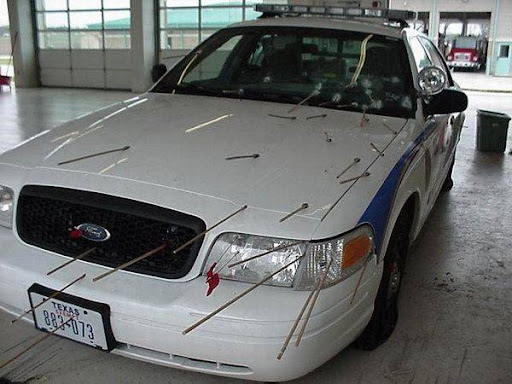 Some vintage police cars were also quite stylish: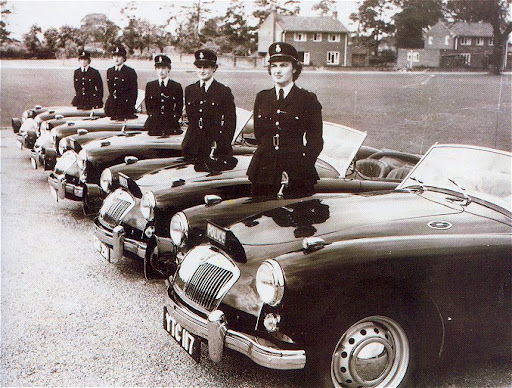 (image credit: BlenheimGang)

Today, the world's fastest police car: Lamborghini Gallardo -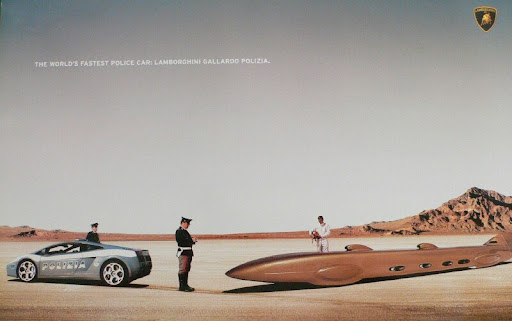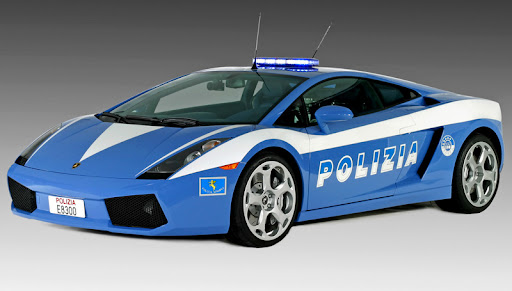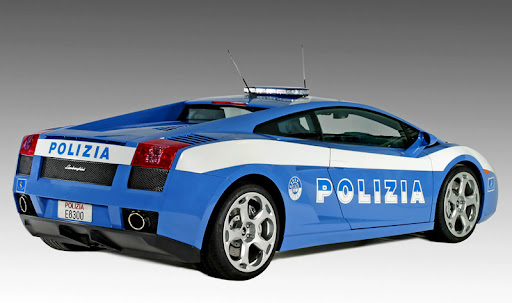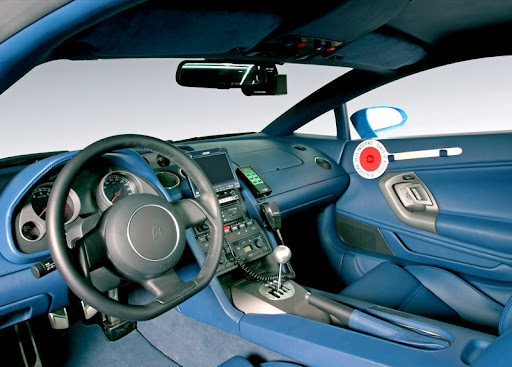 (image credit: Serious Wheels)

Check out the video of driving it here.

Among another cool police vehicles is Lotus Esprit s4: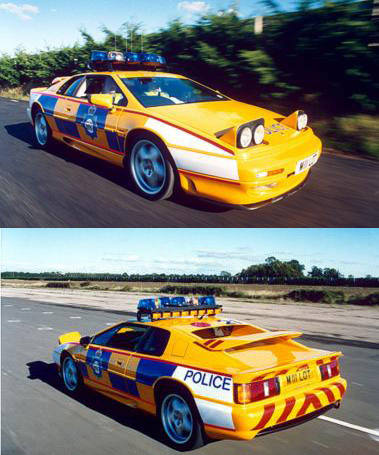 Lamborghini Murcielago lp640 of the London police: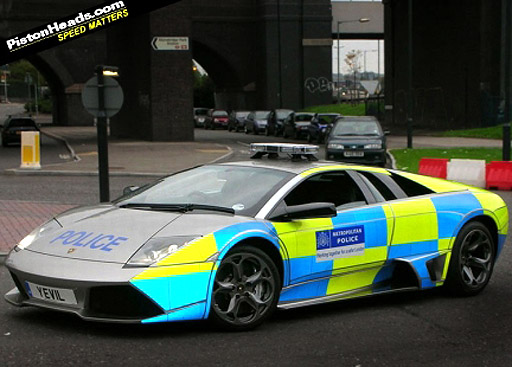 Porsche 911 Carerra German police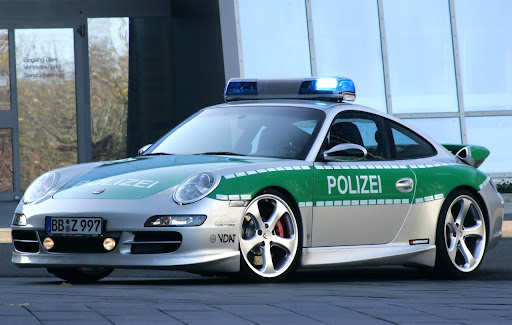 (image credit: Serious Wheels)

German Police usual Mercedes cars do not look too shabby either: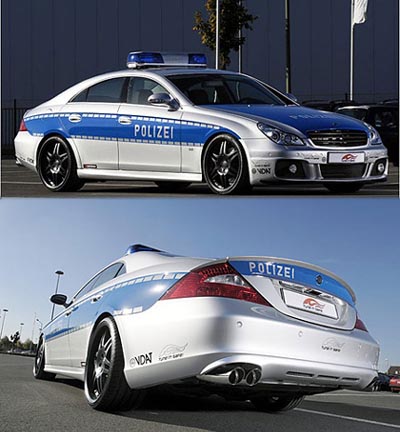 and this Volkswagen is simply the best: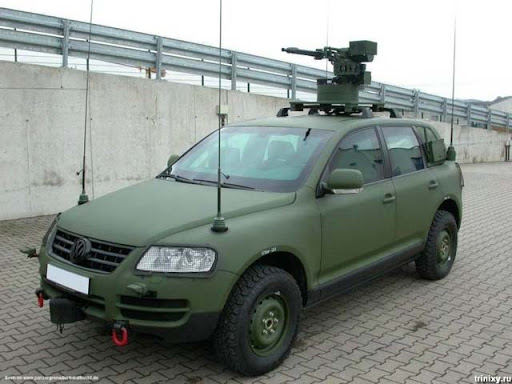 Quite a different Mercedes, quite different police: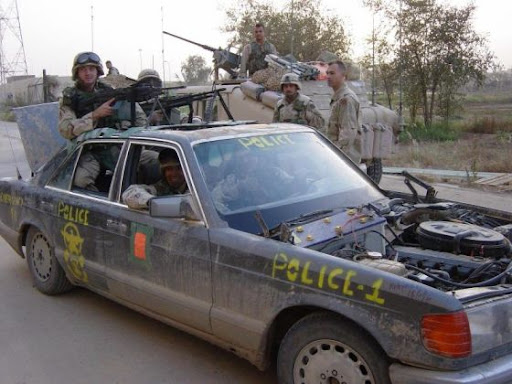 Segway-mounted police looks quite strange, frankly:
Segway i2 police transporters in Chicago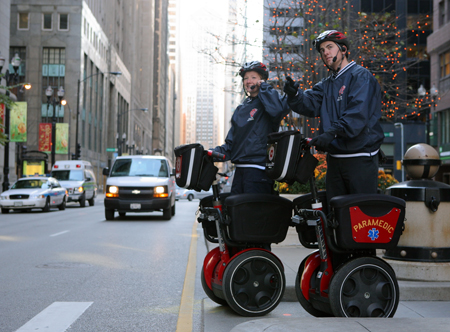 (image credit: segway.com)

Russian militia has to carry a CANNON around to adequately counter Russian mafia firepower: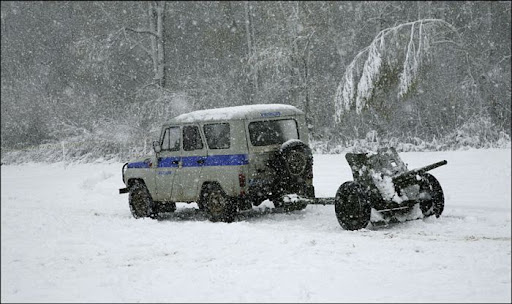 Maybe Moscow militia does not even need cars: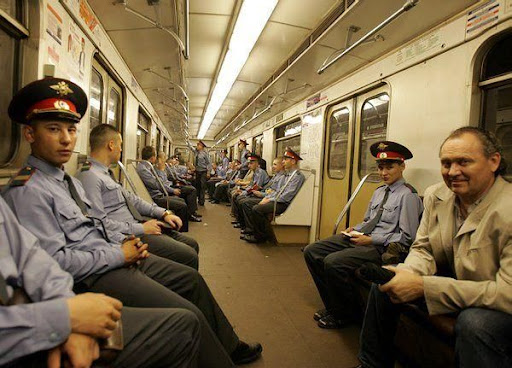 Italian police vehicle: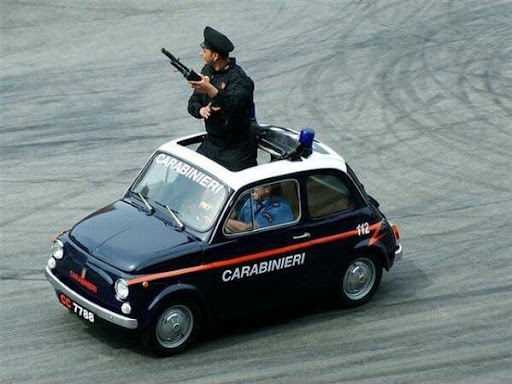 They mean business: Iranian Women Police

This is another side of life in Iran (see more peaceful side here)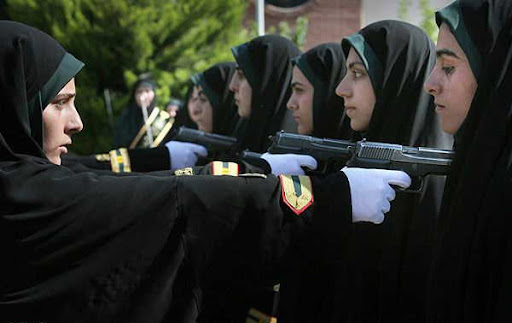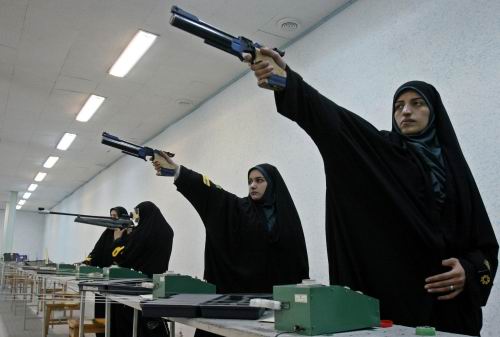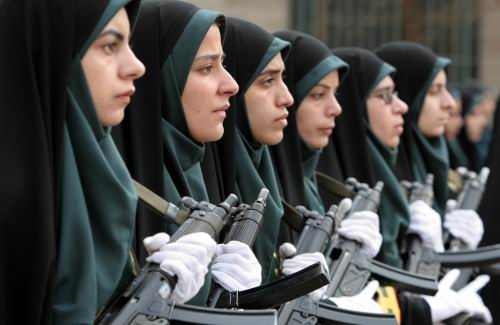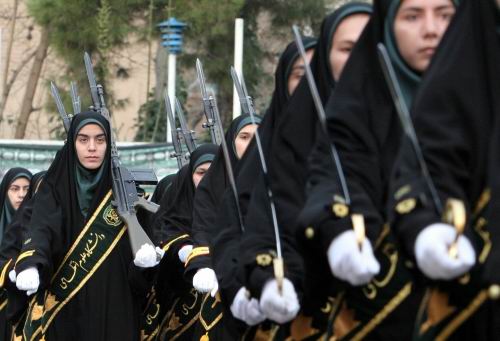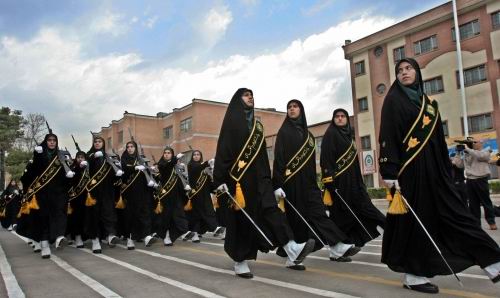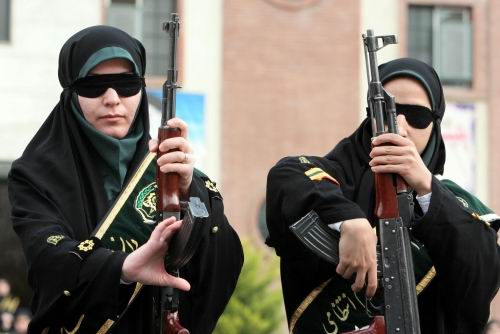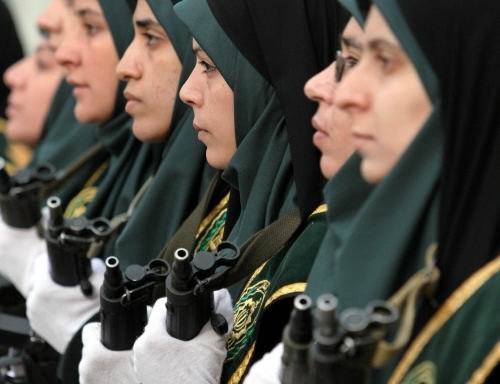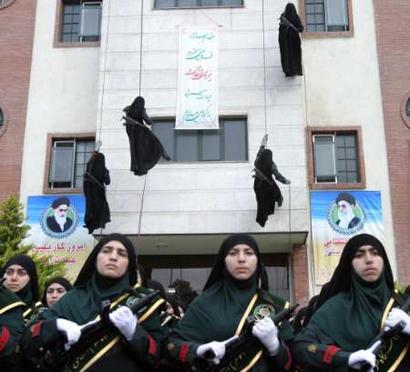 (images credit: Javad Moghimi, Fars News Agency)

Bursting into action: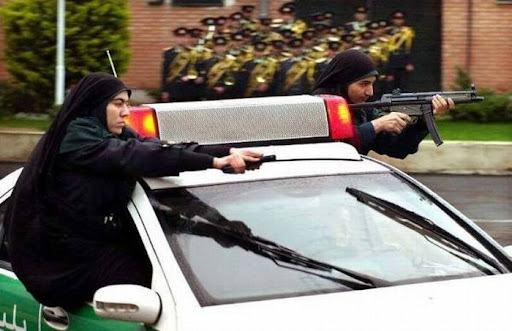 (image credit: Javad Moghimi, Fars News Agency)


North Korean militia girls do not look as frightening: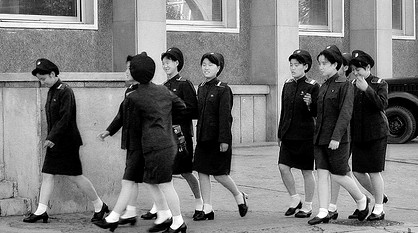 Winter mobile units of North Korean militia: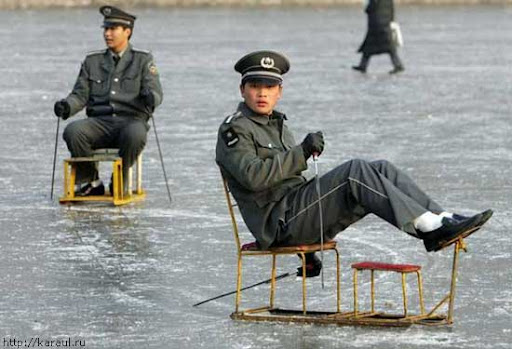 Strange Encounters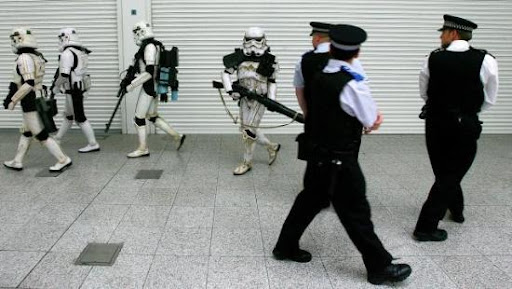 Police has a weird thing with animals sometimes:
Walk your pig, barbeque it later: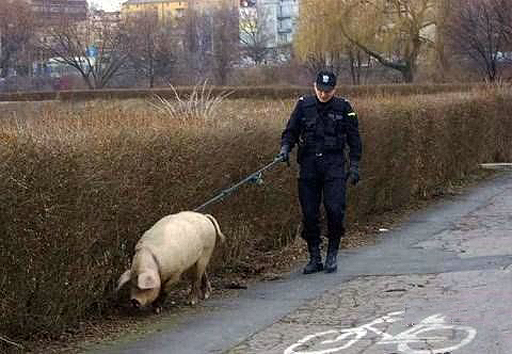 Yea, but what do you do with a snake?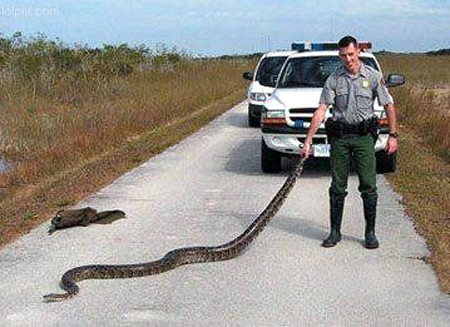 Maybe if that snake was trespassing, or obstructing traffic: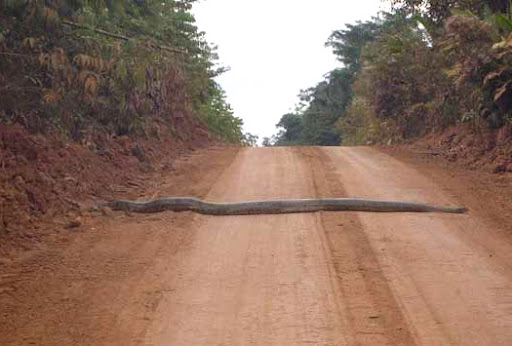 Smaller fry: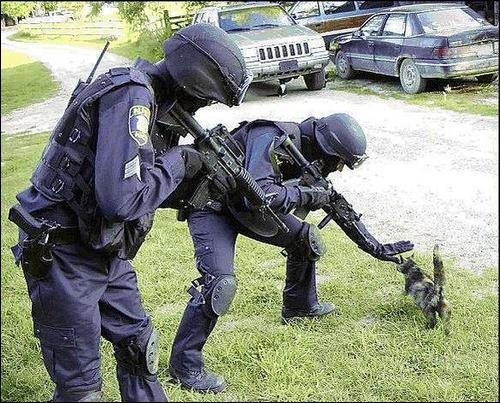 Somewhere in Russia, the military is bored: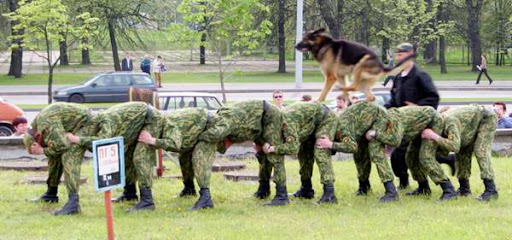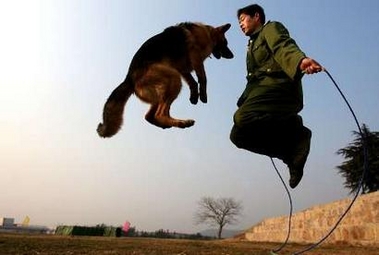 Dogs have to endure things....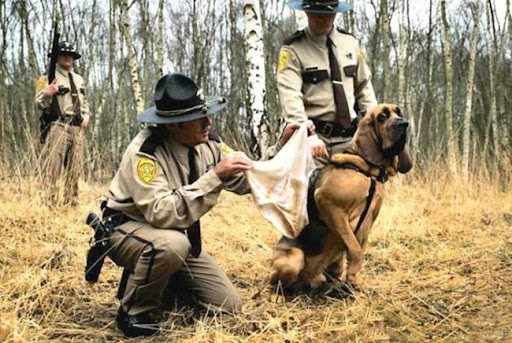 ... but only to a point: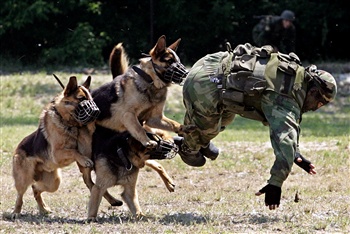 Chinese military is bored: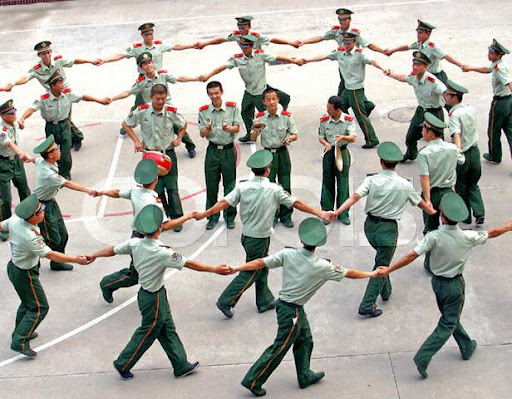 (photo credit: China NewsPhoto/ Reuters)

Indian military is bored: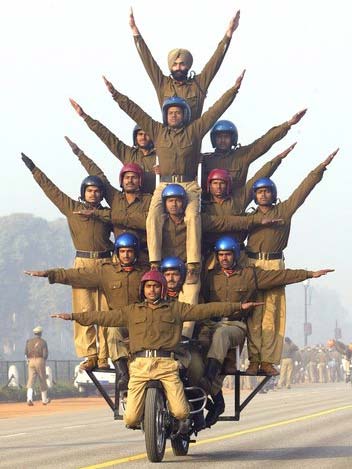 The "White Helmets" motorcycle display team (members of the Royal Corps of Signals in the British Army):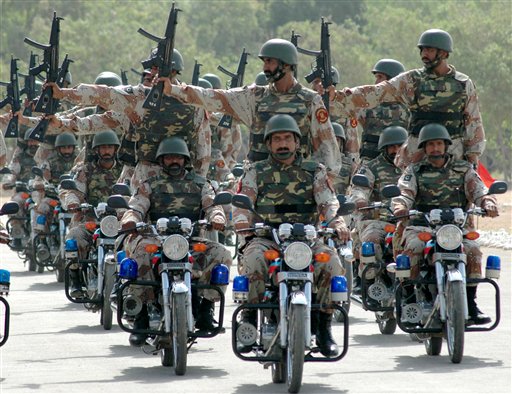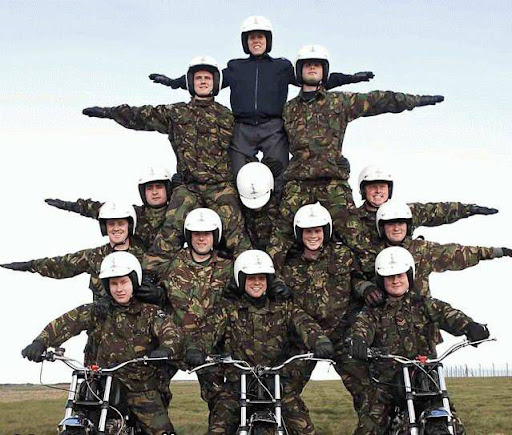 Airport customs personnel can be bored, too: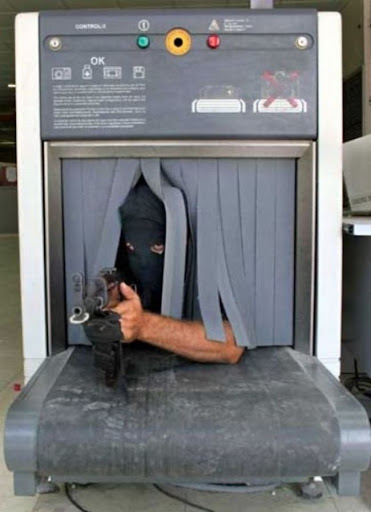 This police is also bored, but then again, it could be photoshop: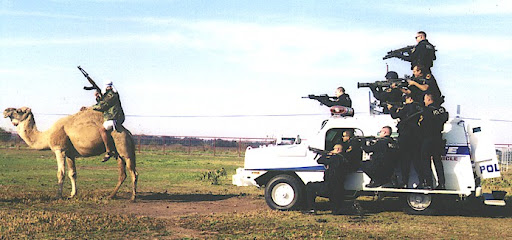 Simply bored: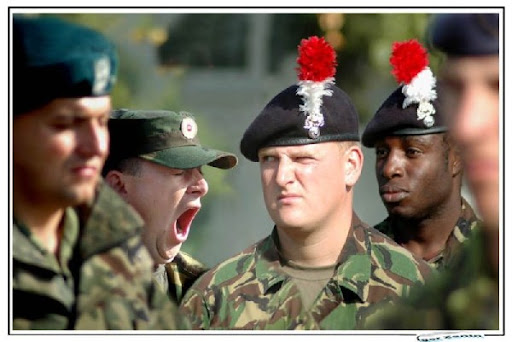 (photo credit: Igor Zenin)


Neighborhood Watch, 2885

And we finish with the absolutely awesome "police vehicle" from the year 2885: This "postcard" from the future is created by Michael Fichtenmayer from Fichtenfoo.com.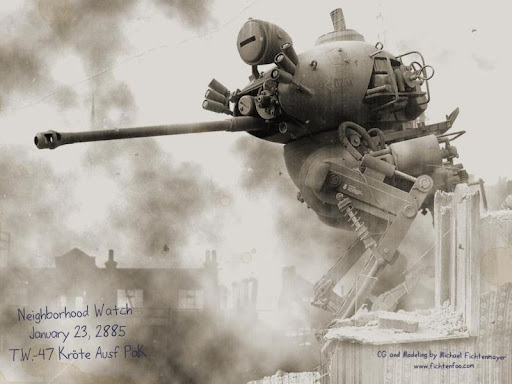 (image credit: Michael Fichtenmayer)

(originals of some pictures are unknown, so please let us know the info for proper credit)

Also read Part 1

CONTINUE TO NEXT PART!

Permanent Link...
...+StumbleUpon
...+Facebook


Category: Military,Funny Pics
Related Posts:
Life in the Military, Anti-Riot Police Vehicles

Dark Roasted Blend's Photography Gear Picks:
READ RECENT POSTS:
"Dark Roasted Blend" - All Kinds of Weird and Wonderful Things, Discovered Daily!"

DRB is a top-ranked and respected source for the best in art, travel and fascinating technology, with a highly visual presentation. Our in-depth articles in many categories make DRB a highly visual online magazine, bringing you quality entertainment every time you open your "feed" reader or visit our site.

Connect with us and become part of DRB on Facebook, Twitter, Pinterest, Google Plus; make sure to subscribe to our updates.

Our mobile site: http://mobile.darkroastedblend.com. You can also read us on iPad, as part of the Flipboard popular free app.


COMMENTS:
:
READ MORE RECENT POSTS:



Extremely Weird Bus Stops & Shelters

Wildly bizarre bus stop "creations"



Incredible Balancing Acts & Tightrope Walking

Up on the Roof: Not for the Faint of Heart



The Creepiest Mannequins

Serious Halloween Scares and Frights



Wildly Funny Frogs

Frogs in their "moments of weakness"



World's Strangest Vehicles, Part 5

The Truly Bizarre Car Zoo!



Deadliest Creatures (that are Easiest to Miss)

Real terror lurks in quiet darkness



"Music For... What?" Weird Album Covers

Music for Vacuuming, and much much more!



World's Strangest Vehicles, Part 4

Sheer Auto Adrenaline!



World's Most Curious Ephemera, Part 2

The Art of Luggage Labels, etc.



World's Most Curious Ephemera

Pieces of Paper that Intrigue & Inspire



World's Strangest Motorcycles

The Ultimate Unusual Bike Collection



World's Strangest Vehicles, Part 3

Cars that are... different



World's Strangest Vehicles, Part 2

Automotive wrongness, or the new kind of right?



"Vertical Grass" Art & Architecture

Transient Green Masterpieces



Huge Semi-Submersible Ships

Real-life "Sea Monsters & Giants of the Waves"



Steampunk Scooter & Other Machines by Arthur van Poppel

Jules Verne's Styled Music Submarines



Japanese Contemporary 2D Artists

Spectacular, complex, sophisticated



Japanese Creative Barcodes

"Barcode Revolution" is sweeping the world


Pic-of-the-Day
Great Space & Pulp Art by Norman Saunders

Damsels in distress, all over the time and space



Joystick Car Dashboards

Joyful, Joyful Joystick Driving!
CATEGORIES
:
airplanes
|
animals
|
architecture
|
art
|
auto
|
boats
|
books
|
cool ads
|
funny pics
|
famous
|
futurism
|
food
gadgets
|
health
|
history
|
humour
|
japan
|
internet
|
link latte
|
military
|
music
|
nature
|
photo
|
russia
|
steampunk
sci-fi & fantasy
|
signs
|
space
|
sports
|
technology
|
trains
|
travel
|
vintage
|
weird