"QUANTUM SHOT" #396
- link - by A. Abrams


More Tangled Awesomeness

It's time for another installment in our highly popular "tangled wiring" series.

Judging by the amount of our image submissions, the life of sysadmins and IT technicians is not getting any easier, when it comes to unraveling wiring messes. Plus some countries seem to have never developed the concept of tidy wire management. But what if sophisticated cable connections simply have to be made? The set-up in this room seems to be working, but we do not have information exactly how well it works (click to enlarge) -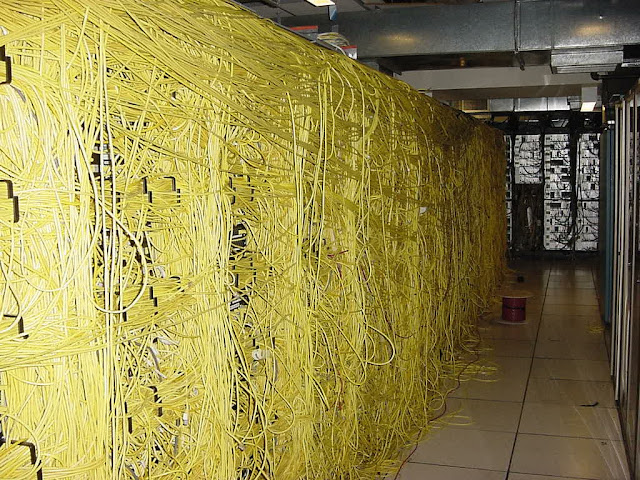 The wire is a simple thing. It only has two ends.

The potential for chaos, though, knows no limits. The following photos instill in us a certain sense of dread, as we do not want to come anywhere close to them in reality, or even poke them with a stick -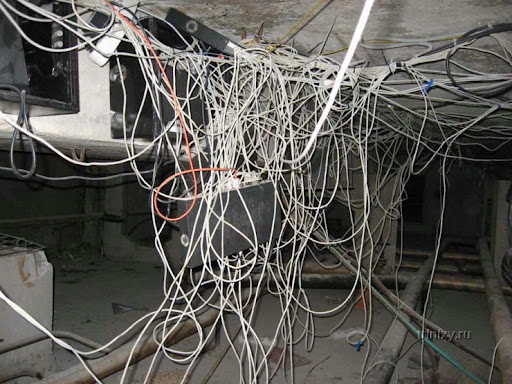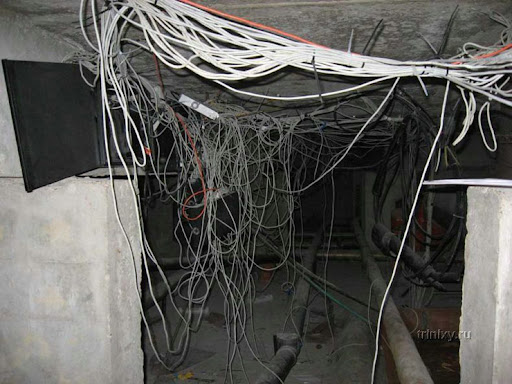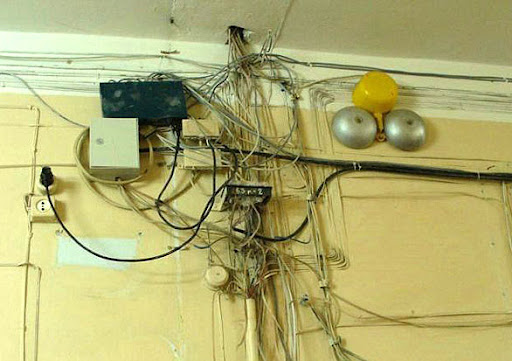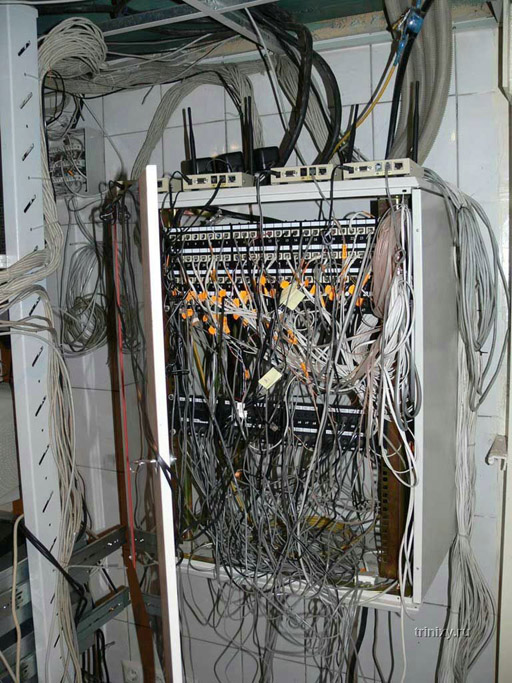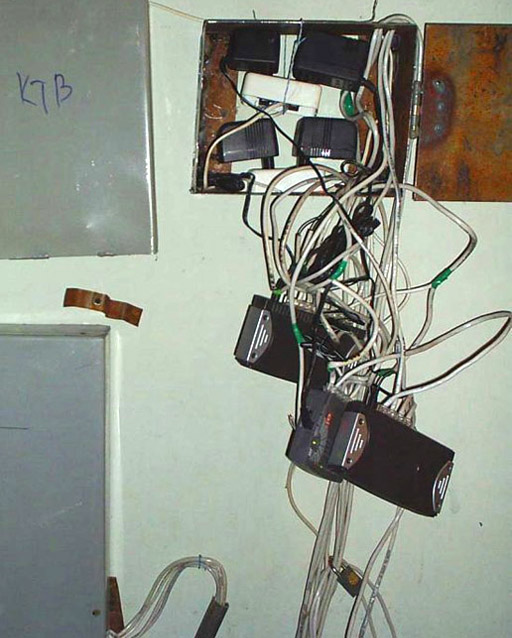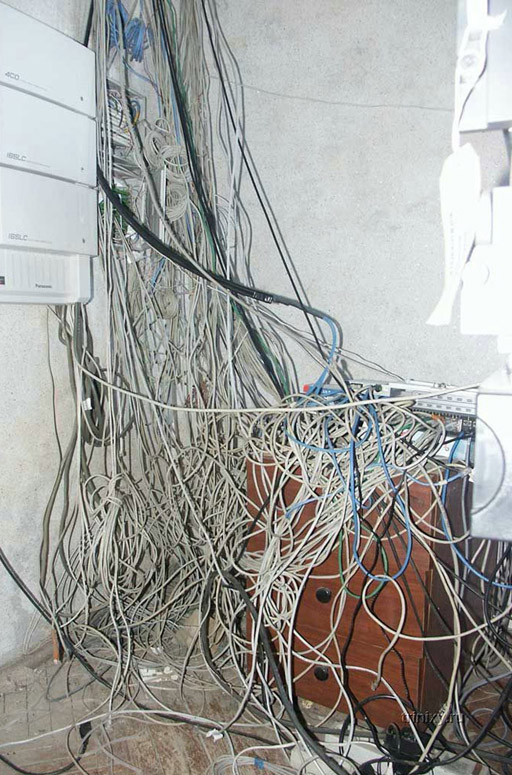 Sven Briels sent us this picture. He says: "This wonder of engineering was feeding the airconditioning in my hotel in Mostar (Bosnia and Herzegovina). Note the switch bundeling under it :)" -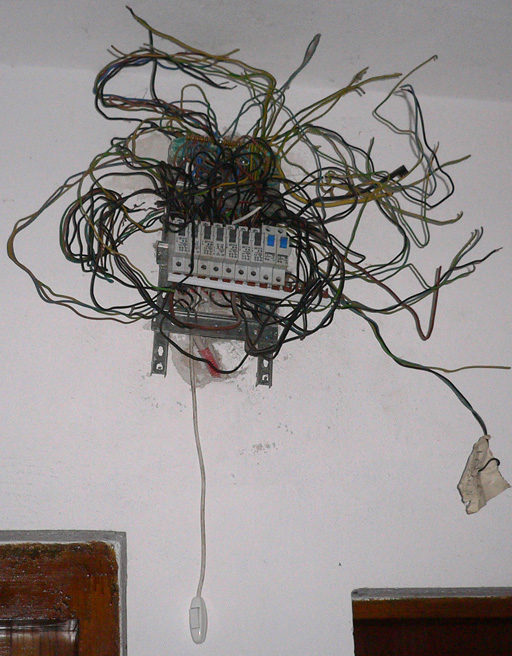 Note the labels! Somebody went to the trouble of labeling this mess (did it help?) -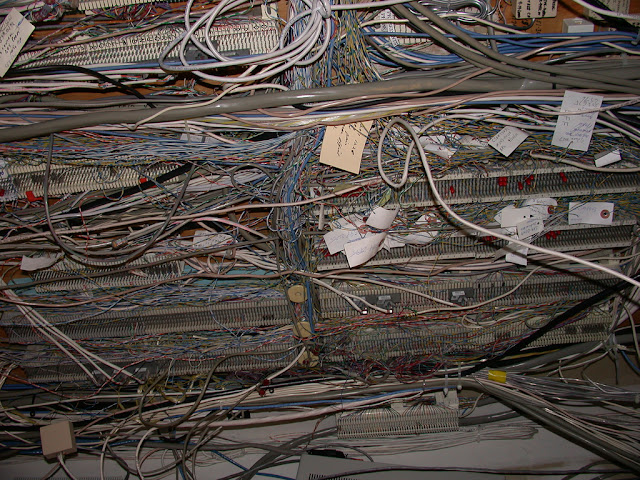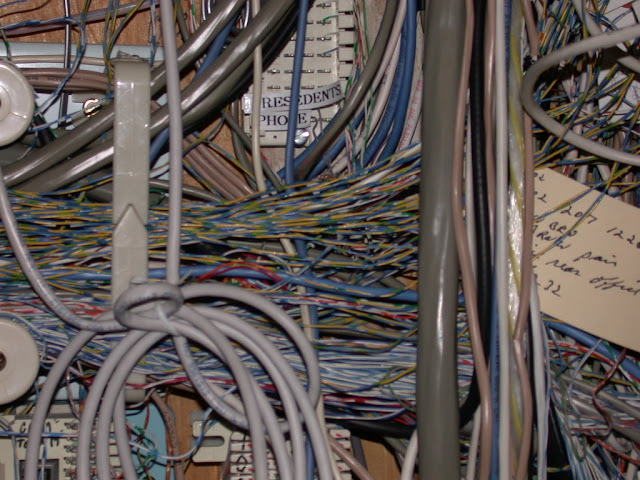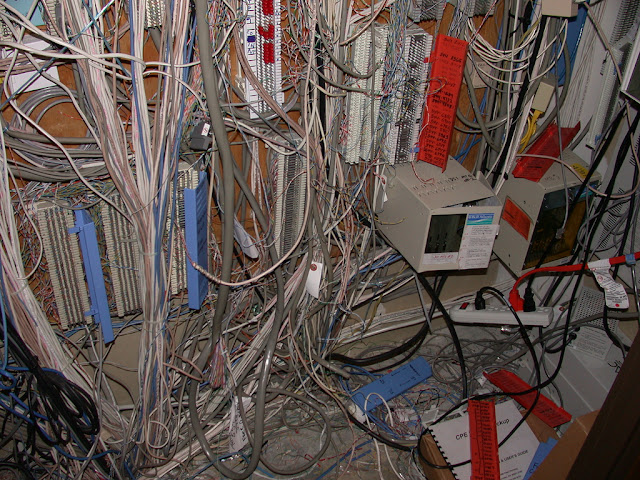 (photos by wb8foz at nrk)


Location, location, location -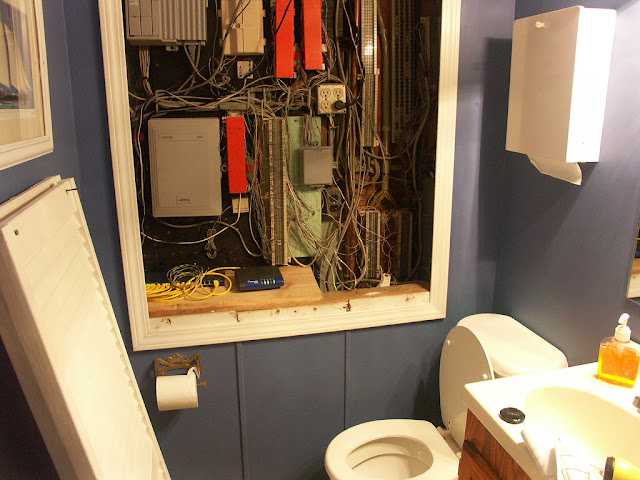 (image credit: Vinny Abello)


I don't see wires here. I see hair -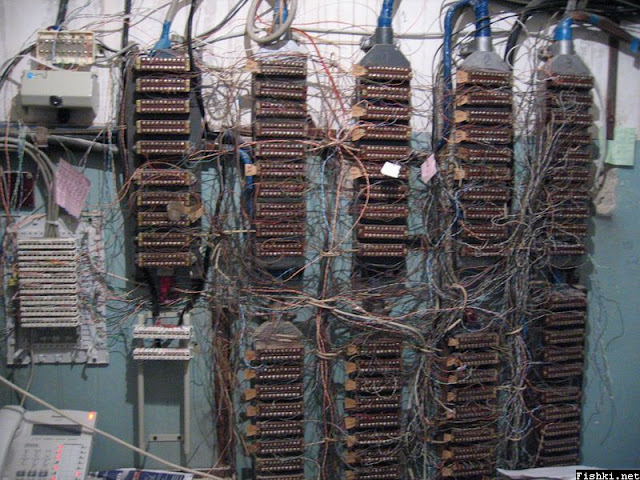 Somebody said "A clean desk is a sign of a sick mind". It seems some wildly creative project is underway here -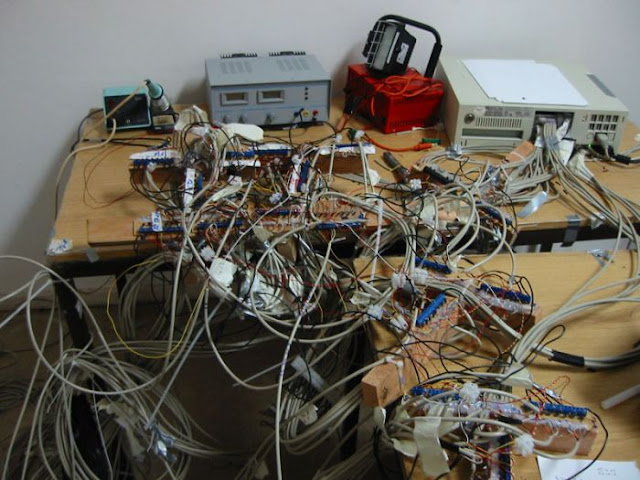 Terrifying electric wiring from Chelyabinsk, Russia -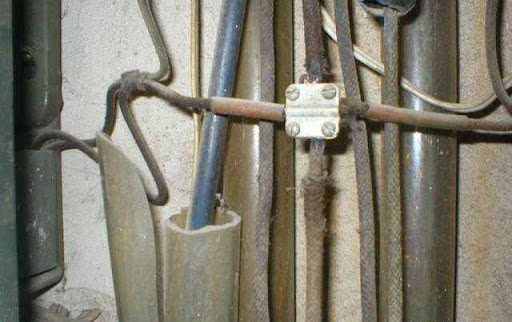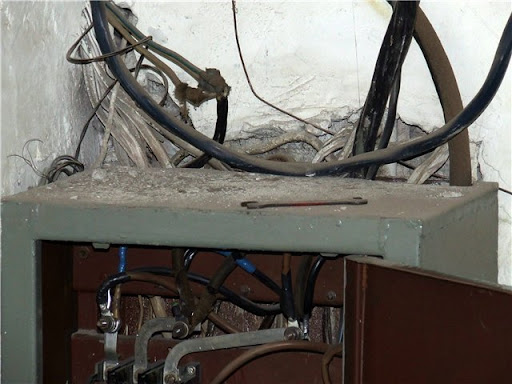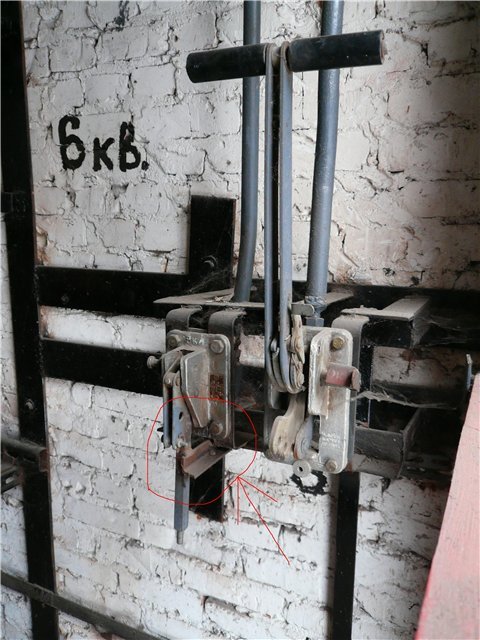 "The worst phone wiring in Scotland" -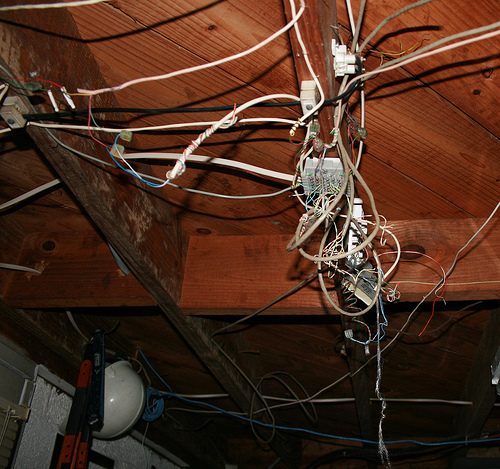 (image credit: Shannon Orem)


Weeds (and trees) compete with wires: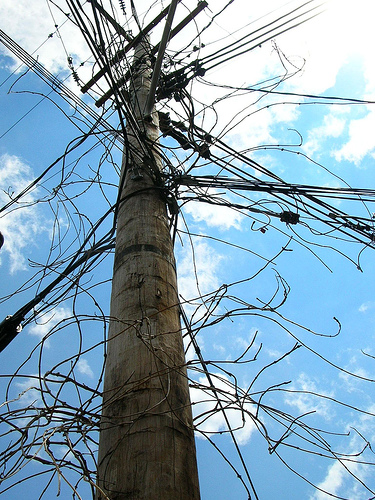 (image credit: zombie37)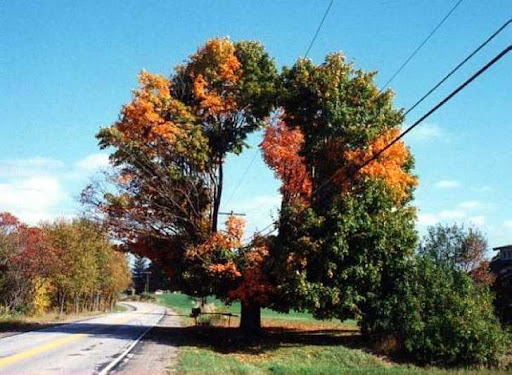 A semblance of order? or a real thing?

Wired magazine recently published shots of the internet's "densest meet-me room" - where 260 ISPs get all inter-connected, with very little room for error.

"If this facility went down, most of California and parts of the rest of the world would not be able to connect to the internet."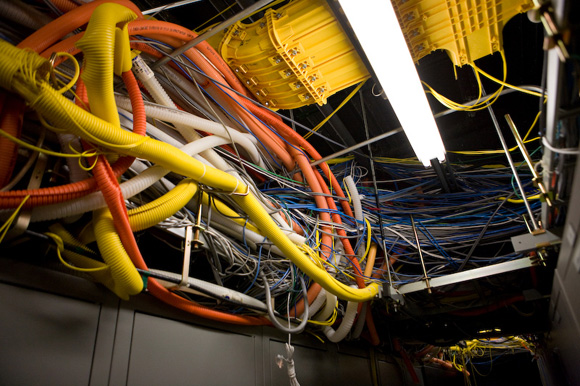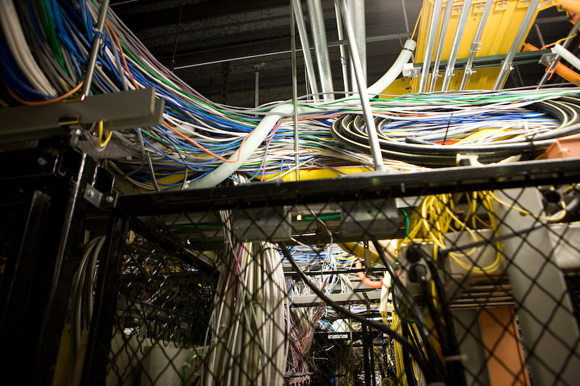 (images credit: Dave Bullock/Wired.com)


Monkeys like the wiring all too much: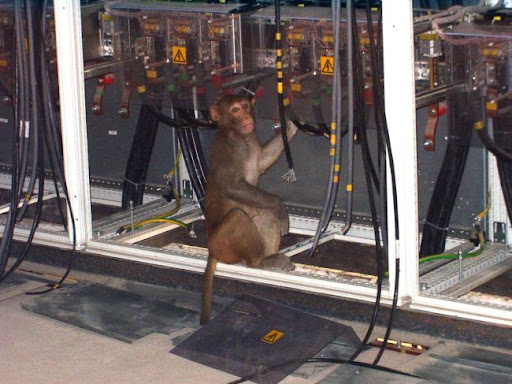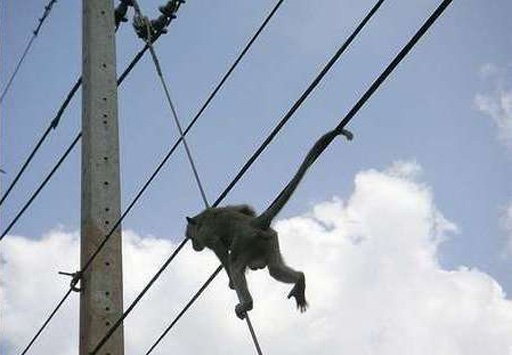 If you'll stare too long at some crazy wiring, maybe you'll decide to simply turn it into a form of art: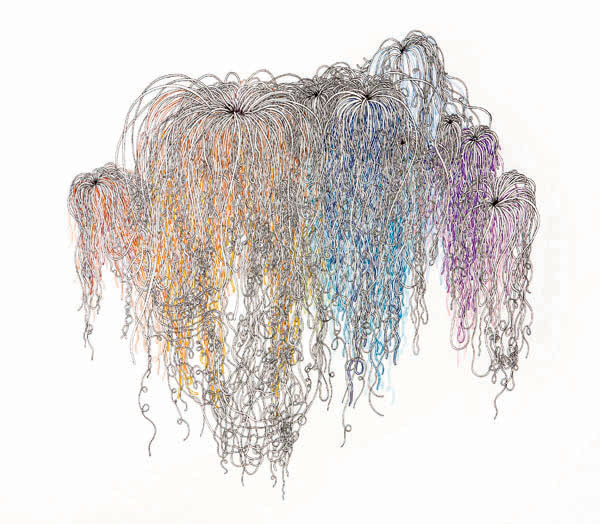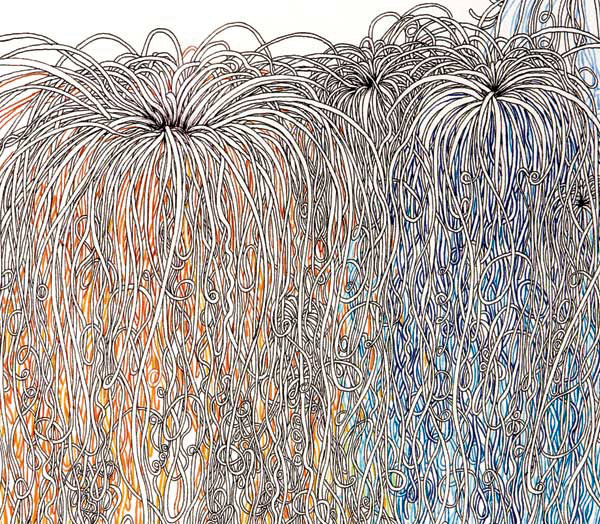 "Spaghetti Art" - via


Mad, mad, mad pipe-work

Why would anybody do something like this? Perhaps they hoped that if they multiply trans-dimensional pipe loops and increase the structural complexity, it'll turn the liquid inside into gold, or even better, into vodka... they failed, in either case: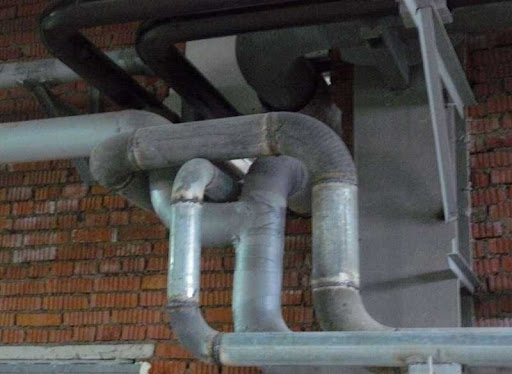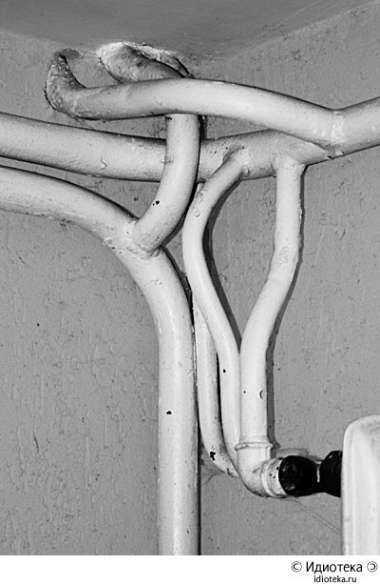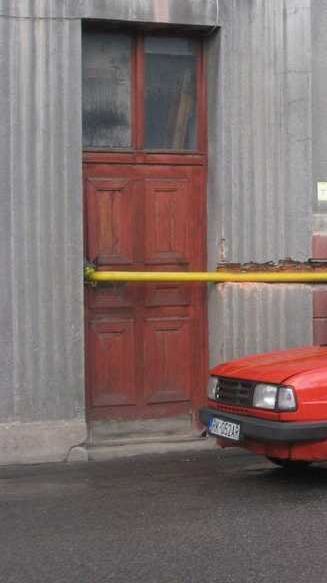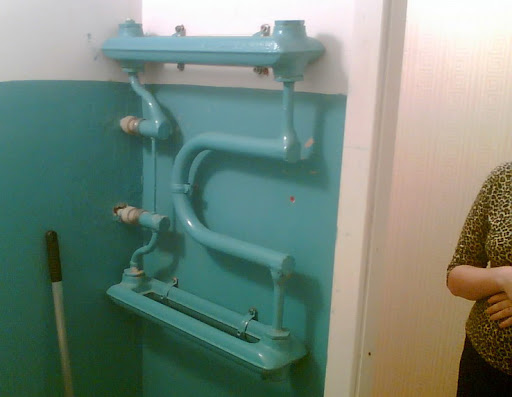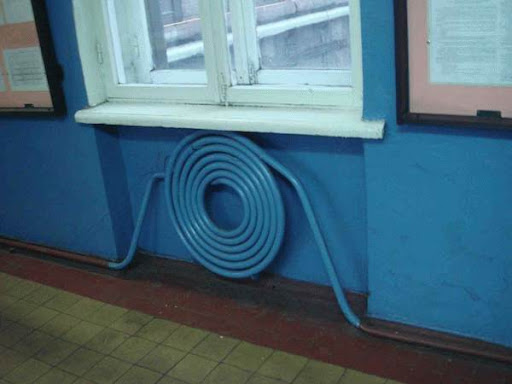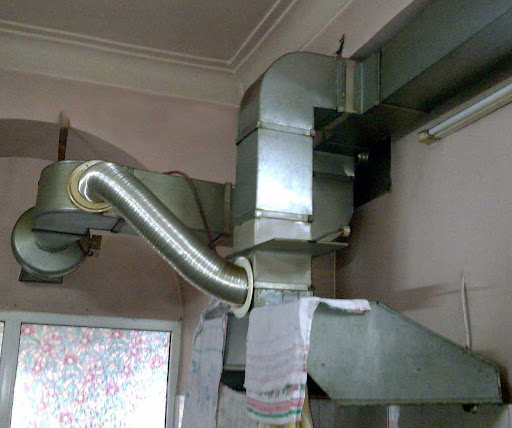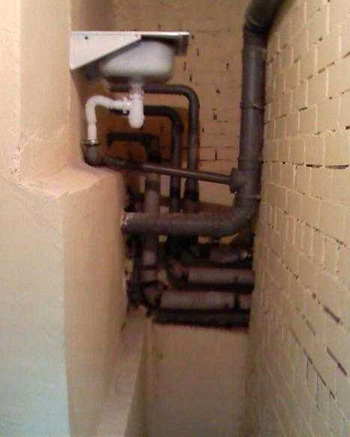 If some plumbing is too messed up, you can use the weirdest pipe joints as a sculpture outside: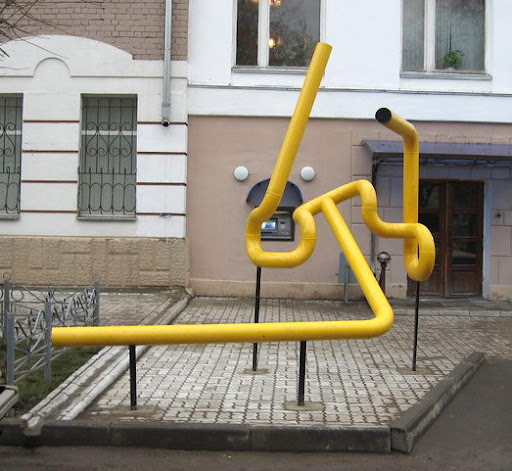 Just to compare, this is what the truly awesome pipe work looks like: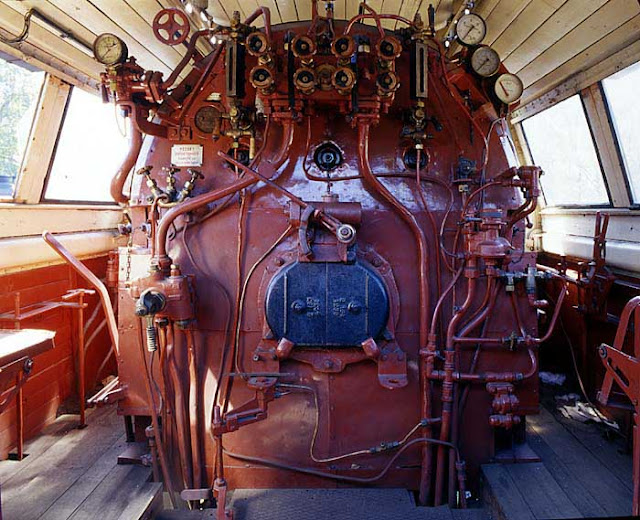 You gotta love this vintage arrangement (Toto's keyboardist, Steve Porcaro, arranging the wiring on his analog synth system in the studio, probably sometime in 1977-78):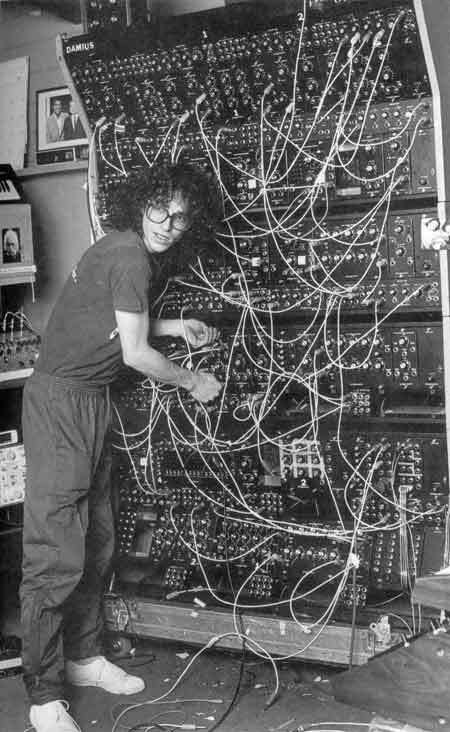 (image credit: Steve Porcaro(ex-Toto), 1982)

But then again, maybe it's not even worth to spend an extra time and effort to organize these pesky knots? After all, the Universal Law is the ultimate increase in entropy and chaos, so why even bother...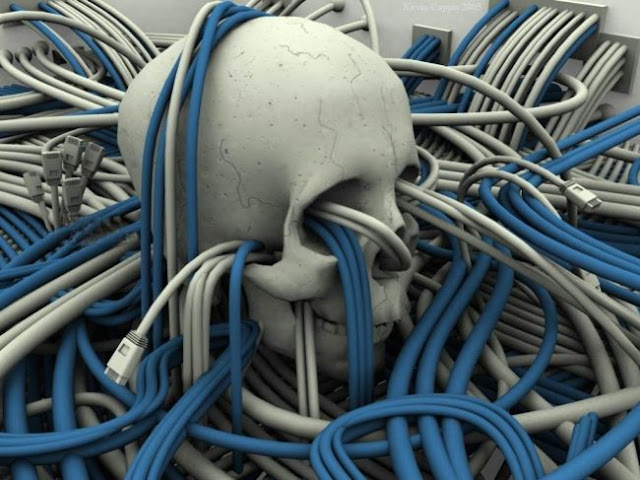 (original unknown)

Sources: 1, 2, 3

CONTINUE TO NEXT PART! ->

READ THE WHOLE "CRAZY WIRING" SERIES!

Permanent Link...
...+StumbleUpon
...+Facebook

READ RECENT POSTS:
"Dark Roasted Blend" - All Kinds of Weird and Wonderful Things, Discovered Daily!"

DRB is a top-ranked and respected source for the best in art, travel and fascinating technology, with a highly visual presentation. Our in-depth articles in many categories make DRB a highly visual online magazine, bringing you quality entertainment every time you open your "feed" reader or visit our site.

Connect with us and become part of DRB on Facebook, Twitter, Pinterest, Google Plus; make sure to subscribe to our updates.

Our mobile site: http://mobile.darkroastedblend.com. You can also read us on iPad, as part of the Flipboard popular free app.


COMMENTS:
:
READ MORE RECENT POSTS:



Extremely Weird Bus Stops & Shelters

Wildly bizarre bus stop "creations"



Incredible Balancing Acts & Tightrope Walking

Up on the Roof: Not for the Faint of Heart



The Creepiest Mannequins

Serious Halloween Scares and Frights



Wildly Funny Frogs

Frogs in their "moments of weakness"



World's Strangest Vehicles, Part 5

The Truly Bizarre Car Zoo!



Deadliest Creatures (that are Easiest to Miss)

Real terror lurks in quiet darkness



"Music For... What?" Weird Album Covers

Music for Vacuuming, and much much more!



World's Strangest Vehicles, Part 4

Sheer Auto Adrenaline!



World's Most Curious Ephemera, Part 2

The Art of Luggage Labels, etc.



World's Most Curious Ephemera

Pieces of Paper that Intrigue & Inspire



World's Strangest Motorcycles

The Ultimate Unusual Bike Collection



World's Strangest Vehicles, Part 3

Cars that are... different



World's Strangest Vehicles, Part 2

Automotive wrongness, or the new kind of right?



"Vertical Grass" Art & Architecture

Transient Green Masterpieces



Huge Semi-Submersible Ships

Real-life "Sea Monsters & Giants of the Waves"



Steampunk Scooter & Other Machines by Arthur van Poppel

Jules Verne's Styled Music Submarines



Japanese Contemporary 2D Artists

Spectacular, complex, sophisticated



Japanese Creative Barcodes

"Barcode Revolution" is sweeping the world


Pic-of-the-Day
Great Space & Pulp Art by Norman Saunders

Damsels in distress, all over the time and space



Joystick Car Dashboards

Joyful, Joyful Joystick Driving!
CATEGORIES
:
airplanes
|
animals
|
architecture
|
art
|
auto
|
boats
|
books
|
cool ads
|
funny pics
|
famous
|
futurism
|
food
gadgets
|
health
|
history
|
humour
|
japan
|
internet
|
link latte
|
military
|
music
|
nature
|
photo
|
russia
|
steampunk
sci-fi & fantasy
|
signs
|
space
|
sports
|
technology
|
trains
|
travel
|
vintage
|
weird