Link
Scroll down for today's pictures & links.

Big Bang v2.0

To go along with our recent article, here is a neat video showing what is expected from the biggest, most complicated machine ever built:



url

Also read great National Geographic article "The God Particle" (with more images)


Today's pictures & links:
Click to enlarge images.

If you have not seen these pictures yet, you should
(goes well with this article)

There are gorgeous shots from orbit, to be found here. Make sure you got broadband connection and feast your eyes on them all. Here are a couple for preview (click to enlarge):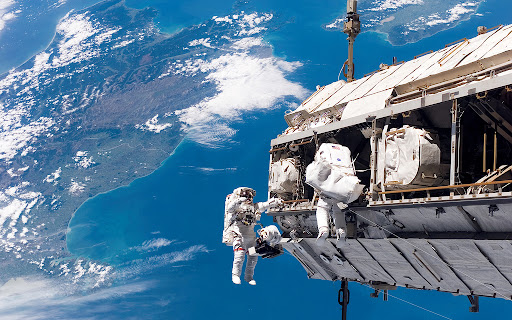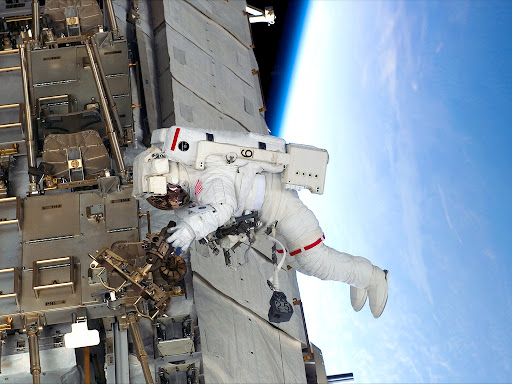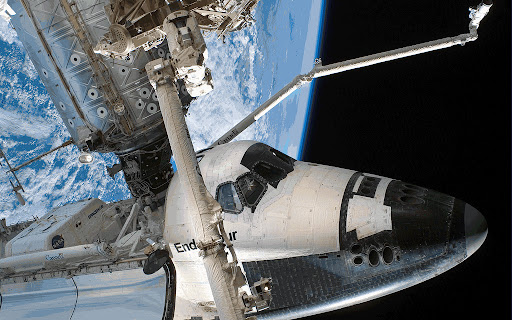 ------------

Burning Rocket Propellant

Fantastic color in the flames -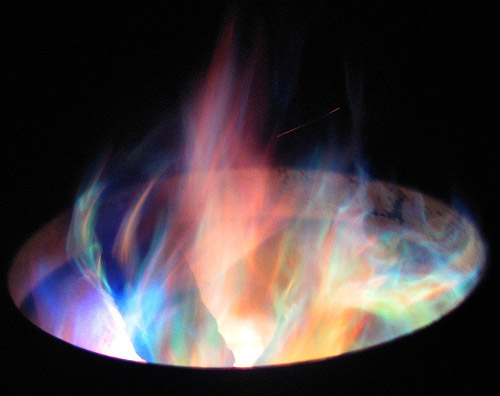 (image credit: Eric Charlton)

------------

Russian Expedition goes to the North Pole

... in these wondrous machines: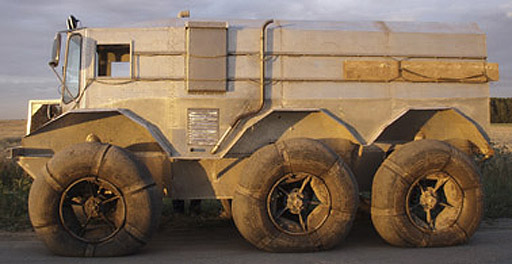 (image credit: Vasily Elagin)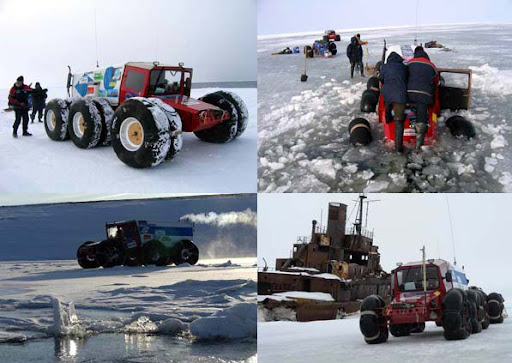 (image credit: Vladimir Chukov)

Well, "Top Gear Polar Special" team (headed by Jeremy Clarkson) also went to the North Pole recently, in this: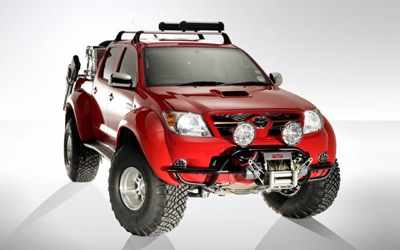 Watch the video of the attempt here.

------------

Airline Passenger Certificates

Read a detailed article about unique collector's item: Certificates for crossing the ocean in an airplane - issued by early airline companies: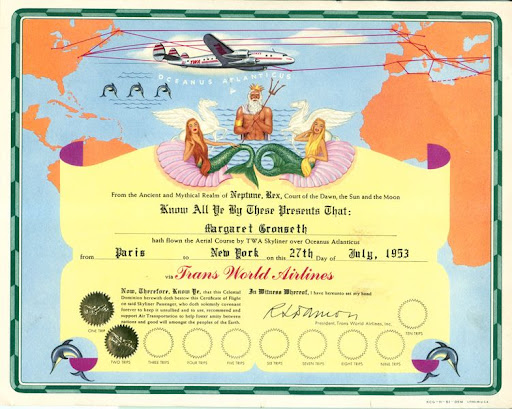 "TWA 1953 certificate awarded for crossing the great Atlantic Ocean on behalf of King Neptune himself"

------------

Mixed fresh links for today:

Top 10 SciFi Movies that never were - [interesting]
The Fuhrer's Bunker - [reconstruction]
5 minutes to kill yourself - [flash game]
Hilarious Automobile Review - [humour]
Gun Owners in Their Homes (click next) - [gallery]
Nubrella: look weird in the rain - [design]
Incredible Fireworks Explosion - [wow video]
Wild off-roading accident, more - [car video]
Dangerous hike at Mt. Huashan, more, info - [wow video]

------------

Napping Station

These "nap pods" are installed at Google headquarters in California - blocking light and sounds, and perhaps enhanced with soothing virtual reality inside? (not yet)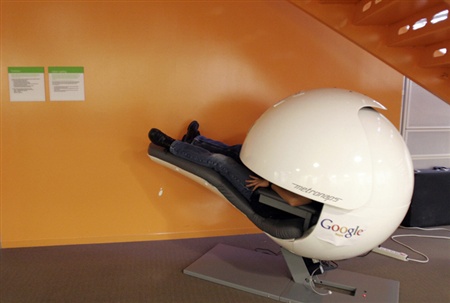 (image credit: Erin Seagal, Reuters)

------------

East Siberia Landscapes

Near Krasnoyarsk can be found some very fine views: in Yergaki National Park, some near Abakan and Kyzyl: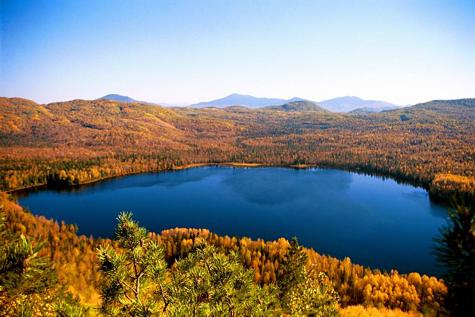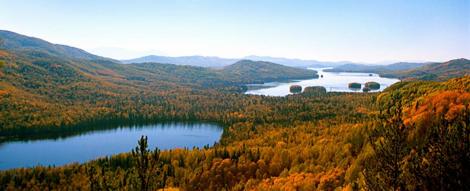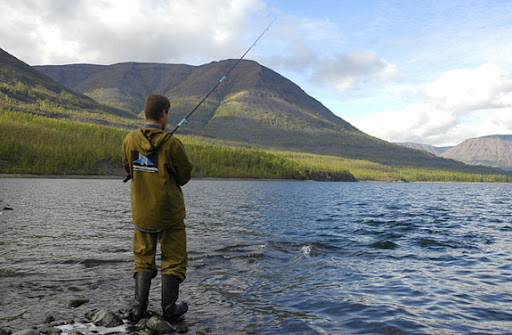 (image credit: walterghost)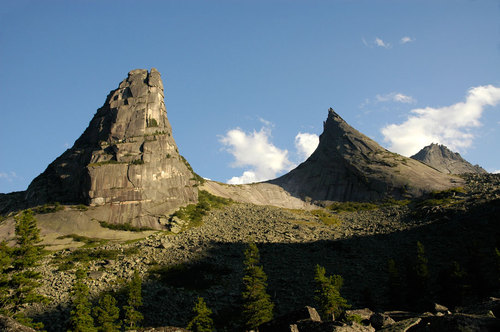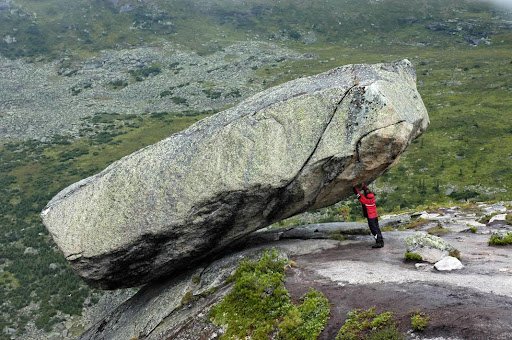 (images credit: Alexander Silin)

------------

Crowned Lemur Baby

More info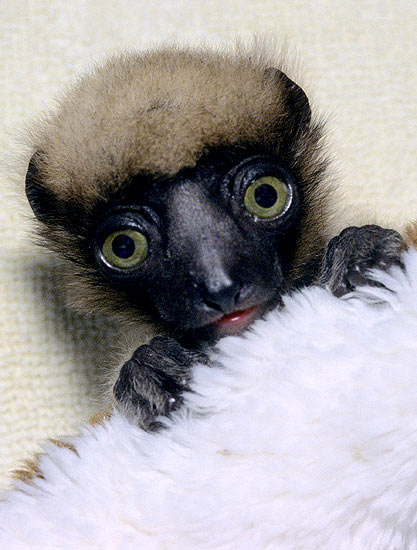 (image credit: Reuters, F-G Grandin)

------------

Neat Architecture Photography

by Raoul Pop: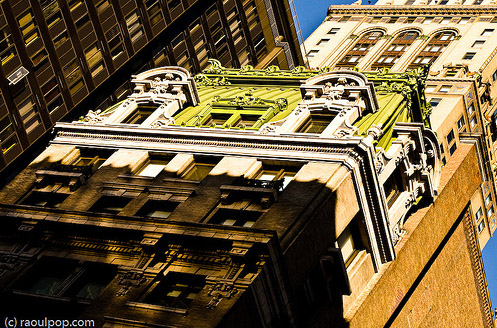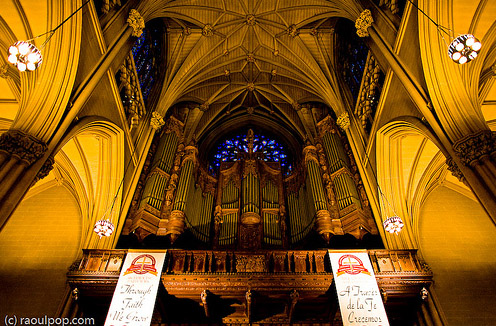 ------------

Who is that guy in the mask behind them?
(I hope it's only image manipulation)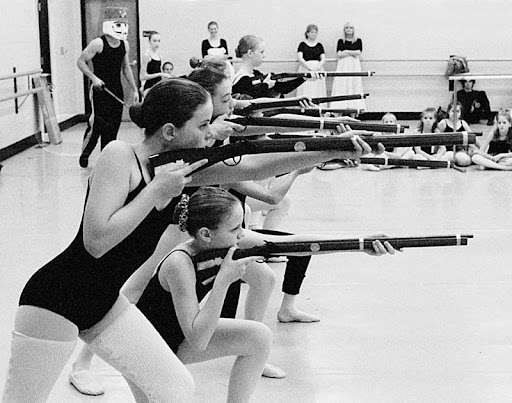 Update:
This seems to be the "Nutcracker" ballet rehearsal, and the guy is the Nutcracker King.

------------

Not for the faint of appetite

Drinking booze with snakes inside (how appropriate) I can perhaps understand, but with... dead mice babies, no.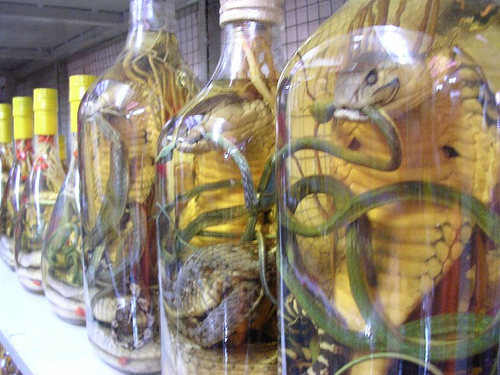 (image credit: Peter Kelly)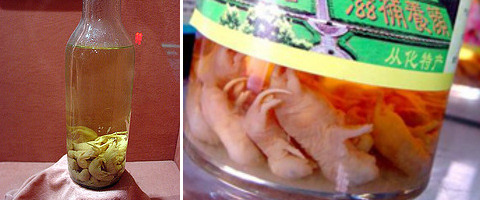 Permanent Link...
...+StumbleUpon
...+Facebook

Dark Roasted Blend's Photography Gear Picks:
RECENT ARTICLES:
"Dark Roasted Blend" - All Kinds of Weird and Wonderful Things, Discovered Daily!"
DRB is a top-ranked and respected source for the best in art, travel and fascinating technology, with a highly visual presentation. Our in-depth articles in many categories make DRB a highly visual online magazine, bringing you quality entertainment every time you open your "feed" reader or visit our site -
About DRB
Connect with us and become part of
DRB on Facebook
,
Twitter
,
Pinterest
,
Google Plus
; make sure to subscribe to our
updates
.
Our mobile site:
http://mobile.darkroastedblend.com
. You can also read us on iPad, as part of the
Flipboard
popular free app.
YOUR COMMENTS:
:
READ OTHER RECENT ARTICLES:



Creation and Destruction of Sand Mandalas

Profound Art Ritual Reflecting the Sanctity of Our Lives



Funny Sports Update

Underwater Ice Hockey, Extreme Stunts, etc.(Pics)



The New Motor, or the Steam-Powered Messiah

The strange, true tale (plus some wicked cyberpunk art)



Machines Alive! The Whimsical Art of Boris Artzybasheff

Is it a dream, or a nightmare?



Automated Musical Instruments

Music Robots: No Performer Necessary



American Supersonic Airliners:
Race for a Dream

Supersonic Marvels, Largely Forgotten Today



Pulp Pleasures: Eando Binder

"Where Eternity Ends" and other rare gems



Epic Fantasy: the Start of the Journey

Part 2 of our "Best Classic Fantasy" series



Strange Shadows: Best Classic Fantasy

Fantasy "Glitches in the Matrix", Epic Lands, and more!


DRB Feel-Good
Happy Holidays from DRB!

2014 Feel-Good Issue, Part 2


DRB Feel-Good
Christmas Feel-Good Special

Happy Holidays and Great New 2014 Year from DRB!



Epic Space Fiction by Alastair Reynolds

"Nostalgia for Infinity", indeed



Cinerama: "The Next Big Thing That Was"

Curved screens, gigantic projectors & "out-of-this-world" picture


DRB Series
Magnificent Fractals (DRB Series)

Probably the Most Spectacular Collection of Fractals on the Web



Fractals For Food

If You Eat This, Will It Make You Better At Math?



Three-Dimensional Mechanical Fractals

Don't stare at them for too long, or your brain will capsize!



Pre-Fractal Art

Stunning Examples of Fractal Art in History



A Codebreaker's Dream: The Bombe!

"The Bombe" vs. "The Enigma" code battle



Extremely Weird Bus Stops & Shelters

Wildly bizarre bus stop "creations"



Incredible Balancing Acts & Tightrope Walking

Up on the Roof: Not for the Faint of Heart



The Creepiest Mannequins

Serious Halloween Scares and Frights



Wildly Funny Frogs

Frogs in their "moments of weakness"



World's Strangest Vehicles, Part 5

The Truly Bizarre Car Zoo!



Deadliest Creatures (that are Easiest to Miss)

Real terror lurks in quiet darkness



"Music For... What?" Weird Album Covers

Music for Vacuuming, and much much more!



World's Strangest Vehicles, Part 4

Sheer Auto Adrenaline!
CATEGORIES
:
airplanes
|
animals
|
architecture
|
art
|
auto
|
boats
|
books
|
cool ads
|
funny pics
|
famous
|
futurism
|
food
gadgets
|
health
|
history
|
humour
|
japan
|
internet
|
link latte
|
military
|
music
|
nature
|
photo
|
russia
|
steampunk
sci-fi & fantasy
|
signs
|
space
|
sports
|
technology
|
trains
|
travel
|
vintage
|
weird