Link
Scroll down for today's pictures & links.

The Craziest Plane Landing

Think vans are un-cool? Gave up on the excitement of driving a soccer-mom wagon? Well, here is how to turn it into the illegal plane runway... one of the best stunts ever.



url

Today's pictures & links:
Click to enlarge images.

Cool Shower Ideas:



(original unknown)

------------

Stressed:




Wreaking revenge:




Relaxed: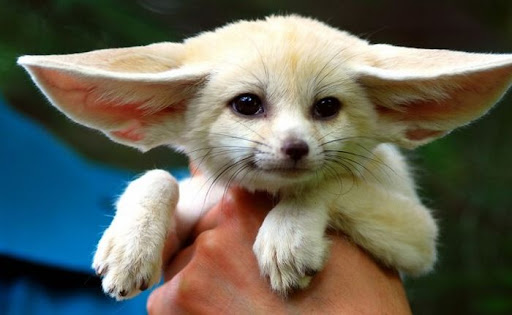 (image credit: floridapfe)

Cuter than Yoda, for sure. It's a Fennec Fox, found in the Sahara Desert. More images here.

------------

View from the top: Mt. Rainier Climb
(click to enlarge)

Spectacular sunrise amid the ice structures of Mt. Rainier:



(images credit: Troy Mason)

------------

Mixed fresh links for today:

The Salton Sea Disaster - [abandoned]
Exciting Highway Conceptual Art - [design]
Incredible Listening Devices - [pics]
Led Zeppelin's Comeback Issues - [music]
Infinitely-Geared Bike - [tech]
Strangest Photoshop Portraits, artist - [weird]
The Well of Death - [wow video]
Funny Safety Demo Anim for A320 - [fun video]
Death-defying Parking - [wow video]
$500 Olive Garden Gift card just for participating

------------

Words of Wisdom




------------

The Plague Parade
(new apocalyptic work by Kris Kuksi)

Kris, whose grotesque art we featured here, has sent us the photo of his new work, currently featured at the 'FAME' collective event in Miami this week alongside Art Basel.

"The Plague Parade: Opus 1"
mixed media assemblage
38" h x 13" w x 29" d
2007



(image credit: Kris Kuksi)

------------

The Wonders of Yoga



(image credit: yogaphoto.net)

------------

Mushroom Mania


+StumbleUpon



Permanent Link...
Dark Roasted Blend's Photography Gear Picks:
RECENT ARTICLES:
"Dark Roasted Blend" - All Kinds of Weird and Wonderful Things, Discovered Daily!"
DRB is a top-ranked and respected source for the best in art, travel and fascinating technology, with a highly visual presentation. Our in-depth articles in many categories make DRB a highly visual online magazine, bringing you quality entertainment every time you open your "feed" reader or visit our site -
About DRB
Connect with us and become part of
DRB on Facebook
,
Twitter
,
Pinterest
,
Instagram
,
Google Plus
; make sure to subscribe to our
updates
.
YOUR COMMENTS:
:
READ OTHER RECENT ARTICLES:
CATEGORIES
:
Feel-Good!
|
airplanes
|
animals
|
architecture
|
art
|
auto
|
boats
|
books
|
cool ads
|
funny pics
|
famous
|
futurism
|
food
gadgets
|
health
|
history
|
humour
|
japan
|
internet
|
link latte
|
military
|
music
|
nature
|
photo
|
russia
|
steampunk
sci-fi & fantasy
|
signs
|
space
|
sports
|
technology
|
trains
|
travel
|
vintage
|
weird
|
abandoned