"QUANTUM SHOT" #18(rev)
Link - by Avi Abrams


Knights, Birds, Cats and Cabbages

Well, Halloween has come and gone, and for those of you who's still trembling a little from encountered (and probably imbibed) spirits, here is a very eclectic image mix...

Apparently, imaginary disasters can help sell cars:




Dressed up in costume all year long -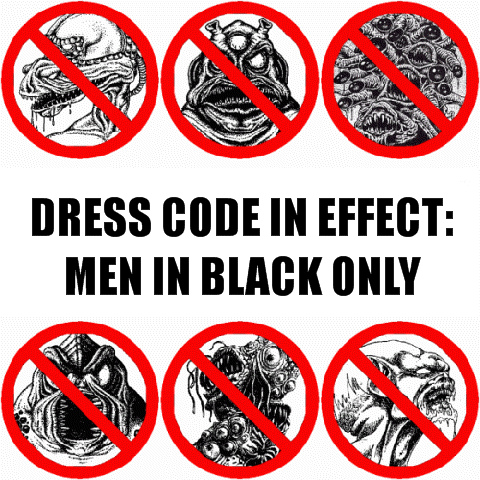 or in this beautiful armour, dreamed up by Ruslan Svobodin:



(image credit: Ruslan Svobodin)

Philosophy and Alfred Hitchcock's fear of birds co-exist in surreal photographs by Sarolta Ban, from Budapest, Hungary -



(art by Sarolta Ban, via)

Mesmerizing illustrations by Jean-Daniel Lorieux to the famous novel "The Master and Margarita" by Bulgakov:



(images credit: Jean-Daniel Lorieux)

Meet some TV monsters: furry robots... big black spiders (looking ugly next to the "Incredible Shrinking Man")... a giant moth from Japan ("Mothra")...




"Ultra-Q" (1966) Japanese TV series - more info. These are the monster's eyes peeking in a window:



(image via)

...or vicious molecules bombarding an exploring couple from "The Fantastic Voyage" (featuring weird landscapes inside a human body):




Some more vintage movie posters with LARGER-THAN-LIFE monster! -




Monsters from the Planet Photoshop are mostly passe nowadays, but these are especially endearing: a furry frog, and a cat-mouse -



(images via Worth1000)

Watch these movies inside this monster movie bus! -



(featured in the Modern Mechanix magazine, 1936, via)

Some long-faced individuals:



(images via Worth1000 and Fred Bastide, CG Society)

Cutting out your own confetti

Some stores are already thinking about Christmas - you can start preparing for your next party by buying this prefabricated cut sheet.

Instructions for use:
1. Print out this image.
2. Cut out the circles.
3. Keep cutting out the circles.




Also, if you have nothing else to do, try imitating various internet smiley faces -



(image credit: Dan Wade)

Most of all, be afraid, BE VERY AFRAID of your cat:



(this would make an awesome t-shirt design; originals unknown)

Good Night!



(image credit: "Sleep" by Sofia Ajram)


RECENT ARTICLES:
"Dark Roasted Blend" - All Kinds of Weird and Wonderful Things, Discovered Daily!"
DRB is a top-ranked and respected source for the best in art, travel and fascinating technology, with a highly visual presentation. Our in-depth articles in many categories make DRB a highly visual online magazine, bringing you quality entertainment every time you open your "feed" reader or visit our site -
About DRB
Connect with us and become part of
DRB on Facebook
,
Twitter
,
Pinterest
,
Google Plus
; make sure to subscribe to our
updates
.
Our mobile site:
http://mobile.darkroastedblend.com
. You can also read us on iPad, as part of the
Flipboard
popular free app.
YOUR COMMENTS:
:
READ OTHER RECENT ARTICLES:



Mind-Blowing Optical Illusions, Part 6

"The soul has illusions as the bird has wings: it is supported by them"



Exceptional British 1950s Scifi Artwork

Quintessential Space Pulp Art by Ron Turner and others



Extreme Parenting & Wild, Wild Kids! Part 2

The Joys and Perils of Having Interesting Kids



Creation and Destruction of Sand Mandalas

Profound Art Ritual Reflecting the Sanctity of Our Lives



Funny Sports Update

Underwater Ice Hockey, Extreme Stunts, etc.(Pics)



The New Motor, or the Steam-Powered Messiah

The strange, true tale (plus some wicked cyberpunk art)



Machines Alive! The Whimsical Art of Boris Artzybasheff

Is it a dream, or a nightmare?



Automated Musical Instruments

Music Robots: No Performer Necessary



American Supersonic Airliners:
Race for a Dream

Supersonic Marvels, Largely Forgotten Today



Pulp Pleasures: Eando Binder

"Where Eternity Ends" and other rare gems



Epic Fantasy: the Start of the Journey

Part 2 of our "Best Classic Fantasy" series



Strange Shadows: Best Classic Fantasy

Fantasy "Glitches in the Matrix", Epic Lands, and more!
CATEGORIES
:
airplanes
|
animals
|
architecture
|
art
|
auto
|
boats
|
books
|
cool ads
|
funny pics
|
famous
|
futurism
|
food
gadgets
|
health
|
history
|
humour
|
japan
|
internet
|
link latte
|
military
|
music
|
nature
|
photo
|
russia
|
steampunk
sci-fi & fantasy
|
signs
|
space
|
sports
|
technology
|
trains
|
travel
|
vintage
|
weird